CMECC is a convention centre and exhibition hall located in Chiang Mai, Thailand.
The Thai Ministry of Finance's Treasury Department looks after and operates the convention center.
It is the largest exhibition center in Southeast Asia, with a total usable area of 60,000 square meters.
The convention center is dedicated to promoting Thailand's entrepreneurship stimulus program, referred to as OTOP.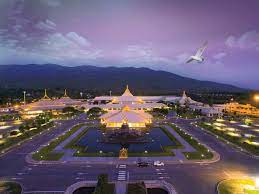 Chiang Mai Convention Centre: The Infrastructure
CMECC provides social spaces (11,988 sqm) in the form of a temporary exhibition hall, product display hall, and supporting areas such as seminar rooms, business meeting rooms, and rental offices.
In addition, it has an outdoor space of about 7,443 square meters to accommodate outdoor activities and events.
The Centre has two main buildings, a SMEs building and the main exhibition and convention hall.
The exhibition and convention hall is a large two-storey building. As the name suggest, it comprises of halls and meetings rooms for various purposes.
The three exhibition halls are interconnected and have a combined column-free space of 8,000 square meters.
It can accommodate more than 10,000 people at once.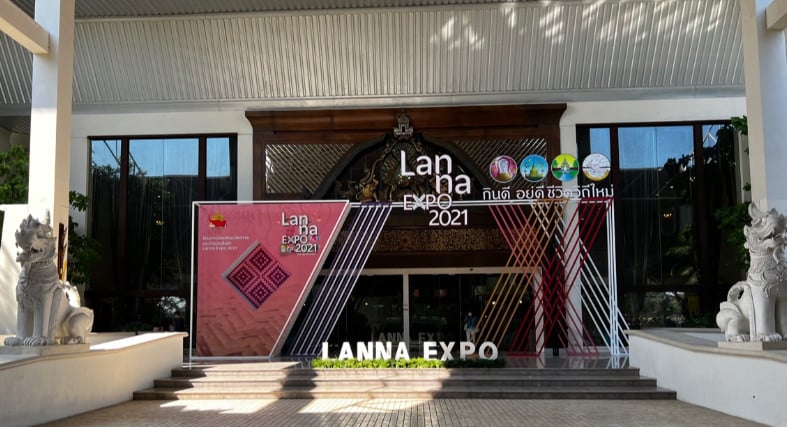 How to Reach CMECC?
The Chiang Mai Exhibition and Convention Center are very conveniently located in the Chang Phuak area of Chiang Mai.
It would take approximately ten minutes to reach here from the center and fifteen minutes from the Chiang Mai airport.
An enormous parking space can accommodate upto 3,000 vehicles at a time.
You can find various 2-5 star hotels, shopping malls, and restaurants near the convention centre.
Address: 456, Chang Phuak, Mueang District, Chiang Mai 50300, Thailand
So if we plan on hosting a trade fair or a huge corporate event, this could be the best menu in Chiang Mai. However, since the place is widely popular, we recommend that you book your slots well in advance to avoid any troubles later.
Founder - Thailand Nomads
Jordan started Thailand Nomads primarily for sharing his experience of exploring Thailand for several years. The objective is to help tourists especially digital nomads plan their travel itinerary when visiting Thailand.
Email: jordan@thailandnomads.com