Krabi is a beautiful province in Thailand that is known for its stunning beaches, lush rainforests, and friendly people. In recent years, Krabi has also become a popular destination for cannabis enthusiasts.
There are now a number of cannabis shops in Krabi that offer a variety of products, including flowers, concentrates, edibles, and CBD products.
To save you time, we have curated this list of the best cannabis shops in Krabi that you should definitely check out when you are here.
1. PrikPot
While there are various cannabis shops lined up throughout Krabi, we highly recommend you explore PrikPot- a premium online cannabis store.
They deliver top-notch cannabis products right to your doorstep to ensure that you enjoy the best cannabis without even having to step out.
The online cannabis store takes pride in offering a diverse array of products, each carefully designed to elevate the quality of life while offering a viable solution for managing an array of health conditions and ailments.
Recognizing the multifaceted benefits of cannabis, the store focuses on addressing issues like sleep disorders and pain management.
Through communicative partnerships with carefully chosen growers, they ensure the cultivation of cannabis that is free from synthetic Plant Growth Regulators (PGRs), pesticides, and other harmful chemicals.
Description: Quality Check at PrikPot
The result is not just high-quality cannabis but products that are inherently organic in nature, reflecting their relentless pursuit of quality. If you buy now, you can avail a 5% discount on all products using my discount code 5OFF.
So there is absolutely no reason why you mustn't give it a try.
2. Cankuna Matata88 Cannabis Shop
It is certainly the best physical store if you are looking for good-quality cannabis products in Krabi. The shop offers a unique blend of premium cannabis products and a tranquil ambiance.
Conveniently located in the heart of Krabi, Cankuna Matata88 Cannabis Shop enjoys a strategic position that makes it easily accessible to both locals and travelers exploring this captivating city.
As you step inside, the inviting atmosphere is complemented by the presence of friendly resident cats, creating a serene and relaxed environment for your cannabis exploration.
The shop's commitment to comfort extends further with good music, comfortable seating arrangements, and refreshing air conditioning, ensuring that your visit is not only gratifying but also an enjoyable sensory experience.
With a keen understanding of the nuances of cannabis strains, consumption methods, and the preferences of a diverse clientele, the shop's staff ensures that every product showcased is of the highest quality and aligned with the preferences of its customers.
Address: 78, 80 Phrueksa U-Thit Road, Pak Nam, Mueang Krabi District, Krabi 81000, Thailand
Hours: 10 am to 12 am
Phone: +66 84 629 6111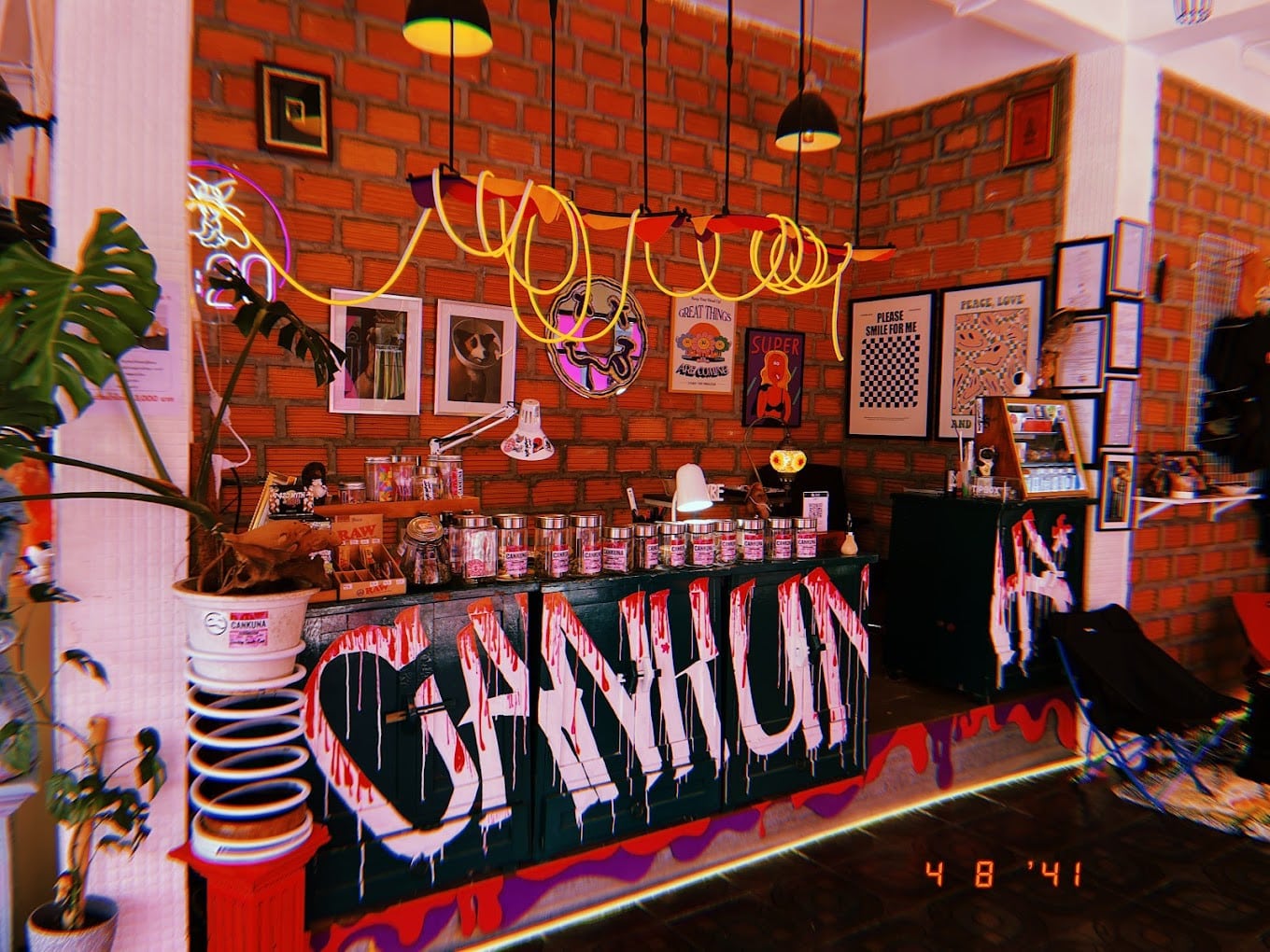 3. Weed Shop Boys
Weed Shop Boys is a small but well-stocked shop that offers a variety of high-quality cannabis products. It has gained a reputation for being the go-to place for top-notch cannabis.
With a variety of strains, including sativa and Indica, with high THC content, they cater to different preferences.
The staff is friendly and knowledgeable, and they are happy to help you find the perfect product for your needs. The best part is that all of them understand and speak good English.
They also provide home delivery services in the Ao Nang area. The delivery fee is waived if you spend more than 1,500 baht, or else there is a nominal amount you have to pay as delivery charges.

Address: 1021, Tambon Ao Nang, Krabi, Chang Wat Krabi 81000 Thailand
Hours: 11 am - 11 pm
Phone: 083 523 9457
Website: https://weed-shop-boys-aonang.business.site/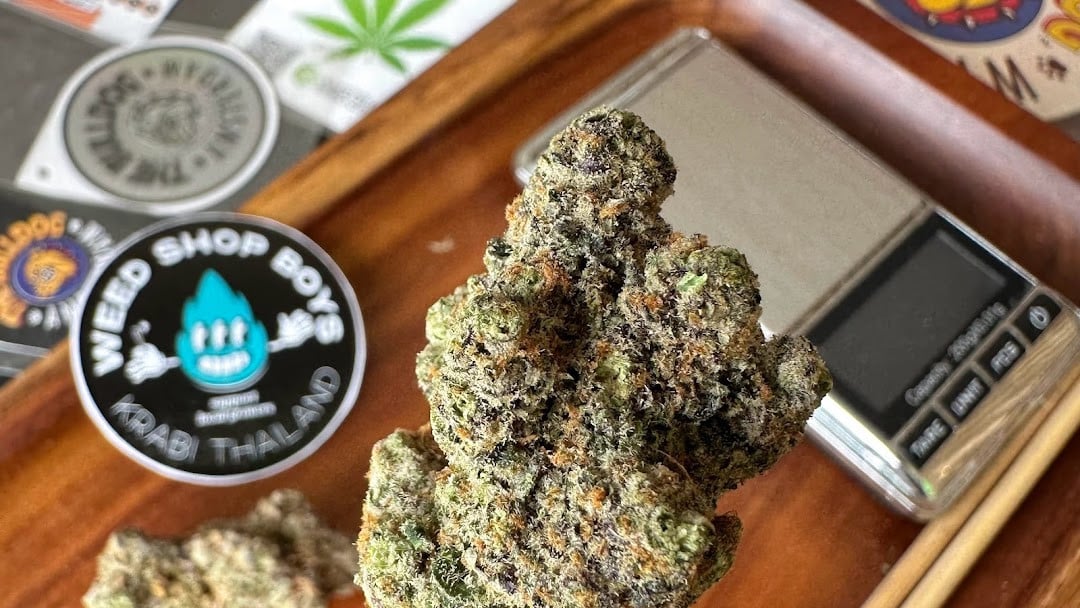 4. White Lily Cannabis Shop
With a wealth of expertise spanning more than 27 years in the cannabis industry, White Lily presents itself as an experienced authority in both the sale and cultivation of cannabis.
Operating under the stewardship of Thai and Western management, the shop uniquely understands the preferences and requirements of its diverse clientele.
The establishment takes pride in its extensive assortment of cannabis flowers, boasting a collection of over 35 distinctive strains. This commitment to variety ensures a dynamic selection complemented by a consistent influx of fresh stock to cater to patrons' needs.
You can find White Lily in the Tesco Lotus Supermarket in Aonang, Krabi. They provide free parking and even offer delivery services for your convenience.
Address: 78, 80 Phrueksa U-Thit Road, Pak Nam, Mueang Krabi District, Krabi, 81000, Thailand
Hours: 10am - 12am daily
Phone: +66 84 629 6111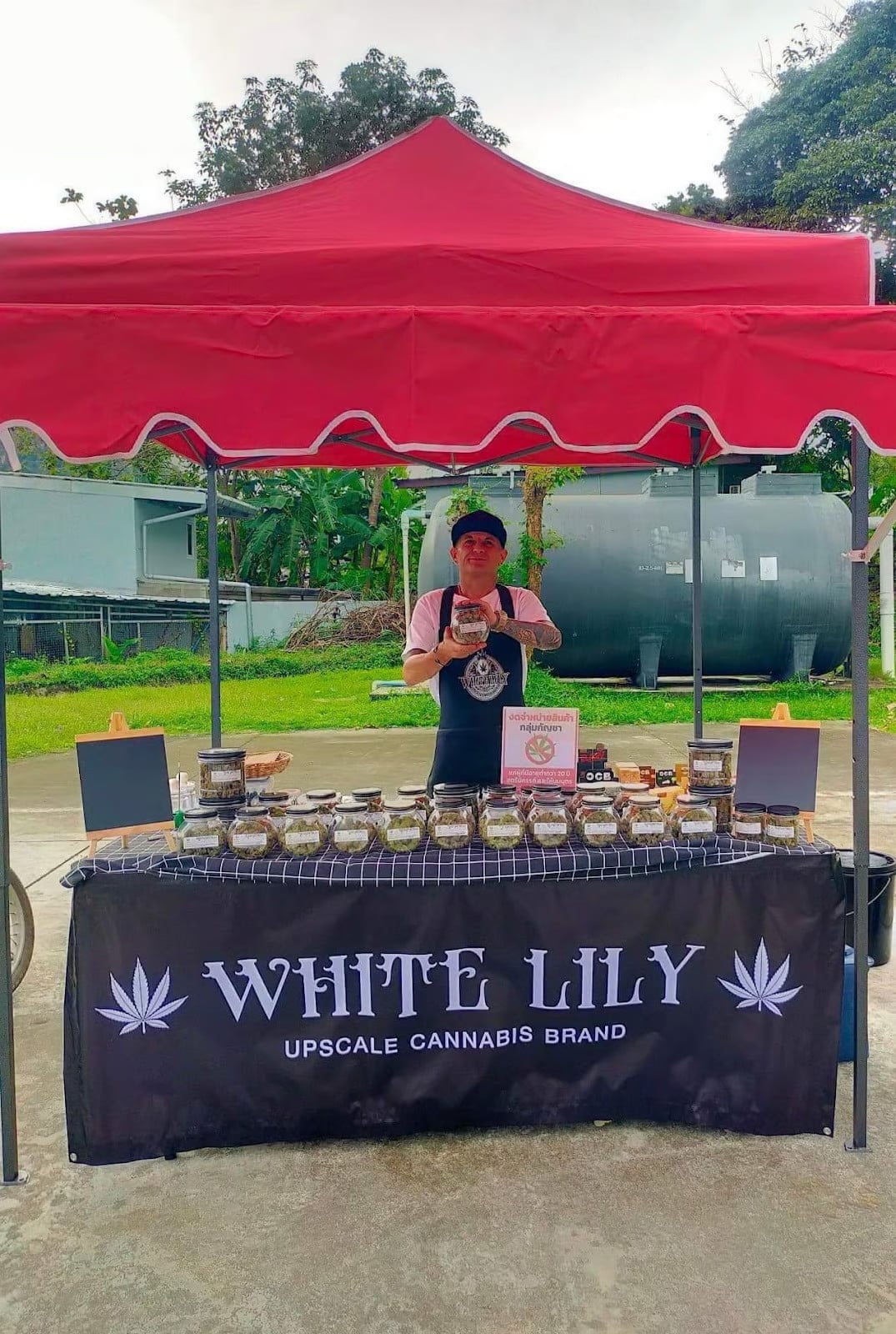 5. BALACLAVA Weed Club
BALACLAVA serves as a community room, extending a warm invitation to both enthusiasts of cannabis and music. It's a place to sit, chat, and connect with new friends while enjoying music in a club-like setting.
While they offer a diverse collection of good-quality cannabis products, individuals are also allowed to bring their own supply, highlighting BALACLAVA's aspiration to create a harmonious cannabis-centered social hub.
The place hosts live DJs nearly every evening, ensuring a continuous stream of music for entertainment.
Address: 282, 16, Ao Nang, Mueang, Krabi 81180, Thailand
Hours: 1:00 pm - 0:00 am
Phone: +66 82 616 5477
Website: https://www.instagram.com/balaclavaoutlaw/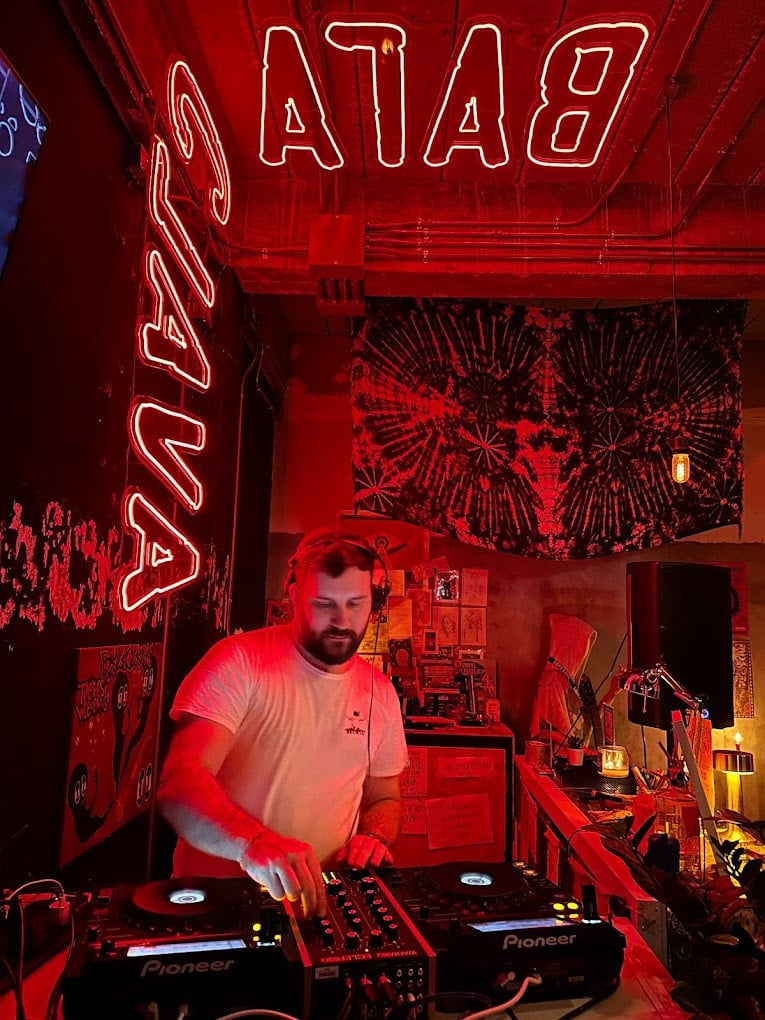 6. DJ Cannabis
For those seeking the perfect blend of quality and affordability, DJ Cannabis Shop is a haven. The shop is particularly renowned for its commitment to offering top-tier products at fair prices.
Their Thai sticks are thoughtfully priced at 70bht, and an alternative variant can be availed for 100 baht, which impeccably mirrors the shop's guiding principle of fair pricing.
While the primary focus is on the cannabis selection, DJ Cannabis Shop also caters to those seeking CBD products. Whether it's to enrich the experience by combining CBD with sativa and Indica strains or for other personal preferences, the shop's adaptability is truly commendable.
Due to its versatility, the shop is considered a comprehensive haven for those seeking a personalized cannabis encounter.
Address: 92/6 Maharaj Rd, Tambon Pak Nam, Mueang Krabi District, Krabi 81000, Thailand
Hours: 9 am to 9 pm
Phone: +66 89 992 2179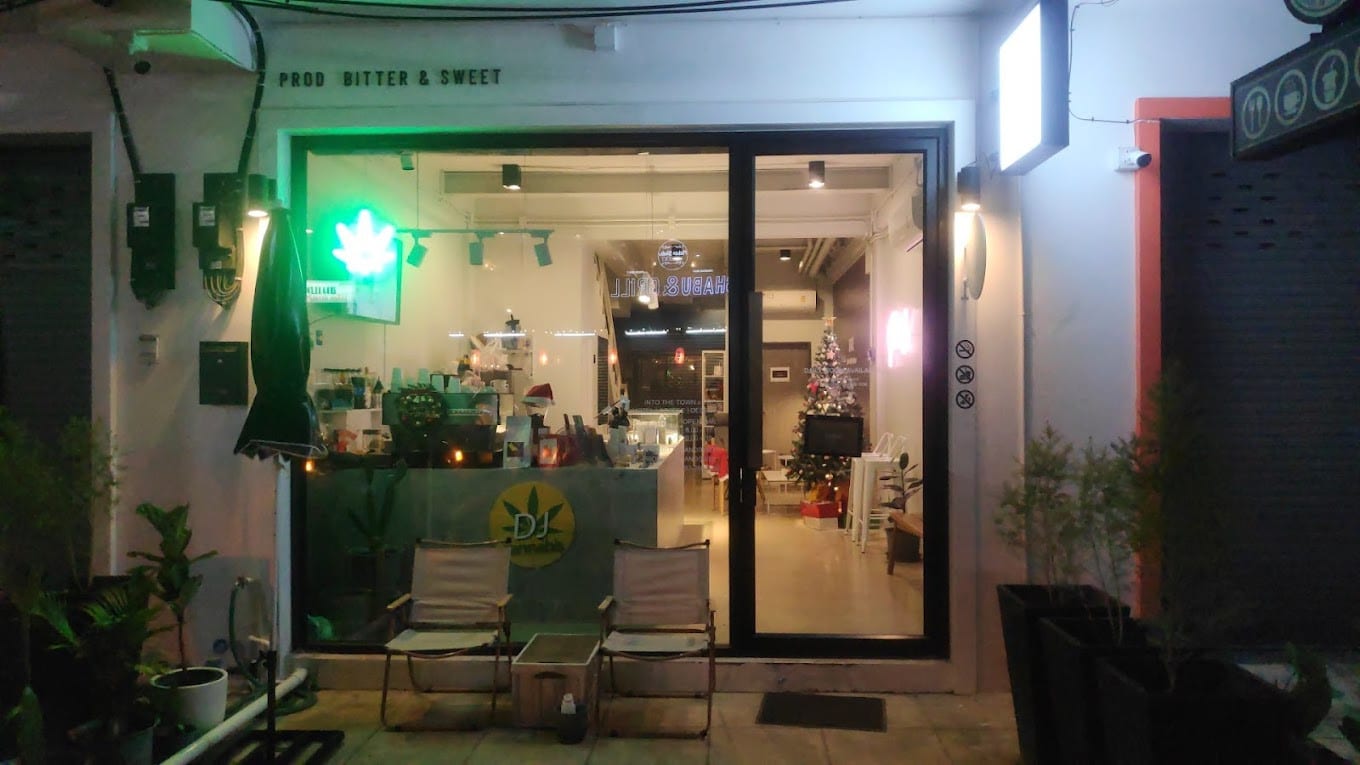 7. Makan Cannabis
Makan Cannabis Shop in Krabi is where you can have a great time and get some top-quality cannabis stuff.
As you step in, you'll find a cozy wooden hut where you can hang out and chat. It's not just about buying stuff here – it's about having a good time and sharing stories.
One cool thing about Makan is that they're fair with their prices. You don't have to spend a ton to get something good. They want everyone to have a chance to enjoy their products, which is pretty awesome.
The people who own the shop are nice. They're not just about business – they want you to feel welcome. This friendliness adds to the whole experience and makes you want to return.
Address: 93 Panurat Rd Soi 6, Tambon Pak Nam, เมือง Krabi 81000, Thailand
Hours: 9 am to 12 am
Phone: +66 66 001 1897
8. Smokey's Weed
People have been saying great things about Smokey's Weed, and it's easy to see why. It's not just a regular shop; it's a place to learn, connect, and get quality products.
When you step inside, you'll notice something extraordinary – they've put a lot of effort into describing each type of weed they have. This makes it easier to pick something that suits you. And the service? Well, it's top-notch.
The folks here are friendly and know their stuff, making your visit enjoyable. What's really appreciable is that they focus on quality. They've got organic-grown products that won't break the bank. And if you're worried about the prices, don't be.
They keep things reasonable, so you can get something good without spending a ton.
Address: 9 Pak Nam, Mueang Krabi District, Krabi 81000, Thailand
Hours: 11 am to 12 am
Phone: +66 61 696 0895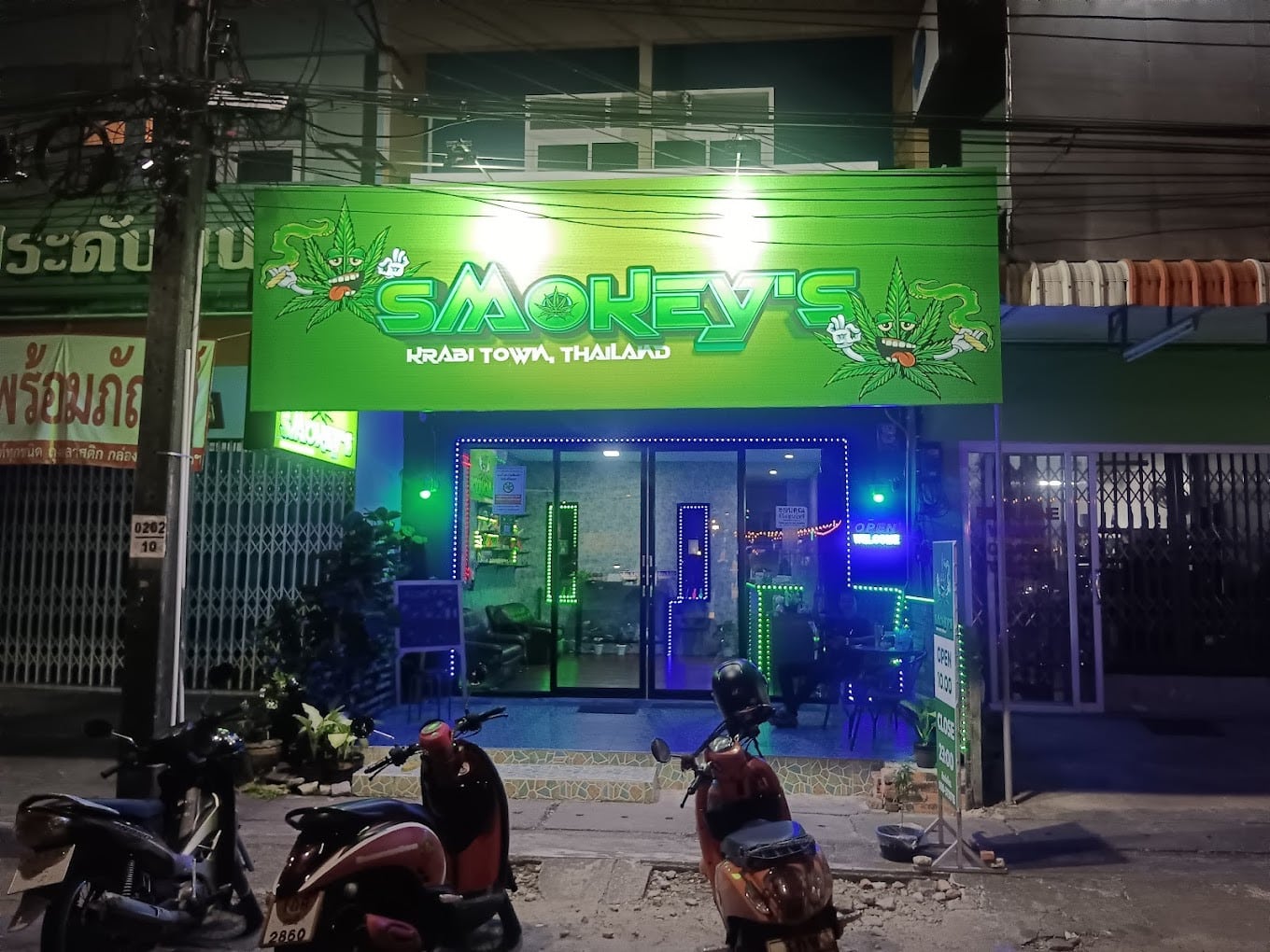 9. Sesh House Cannabis
Sesh Cannabis House is a go-to spot for enthusiasts seeking top-quality cannabis at jaw-dropping prices. What truly sets it apart is the products and the people behind the counter.
Reviewers on Google speak highly of the operators, highlighting their exceptional service and expertise. The fact that people are willing to go out of their way to visit this place speaks volumes.
It's more than just a transaction; it's a memorable connection with knowledgeable individuals passionate about what they offer.
The emphasis on offering indoor, top-shelf cannabis says a lot about their efforts to ensure a premium experience.
But that's not all – Sesh Cannabis House offers more than just cannabis. They've got beers, too, creating an atmosphere perfect for those who appreciate the finer things in life. This unique blend of offerings has earned them the reputation of being the "best OG stoners lounge."
Address: 35 Maharaj 5 Alley, Pak Nam, Mueang Krabi District, Krabi 81000, Thailand
Hours: 1 pm to 12 am
Phone: +66 90 169 2410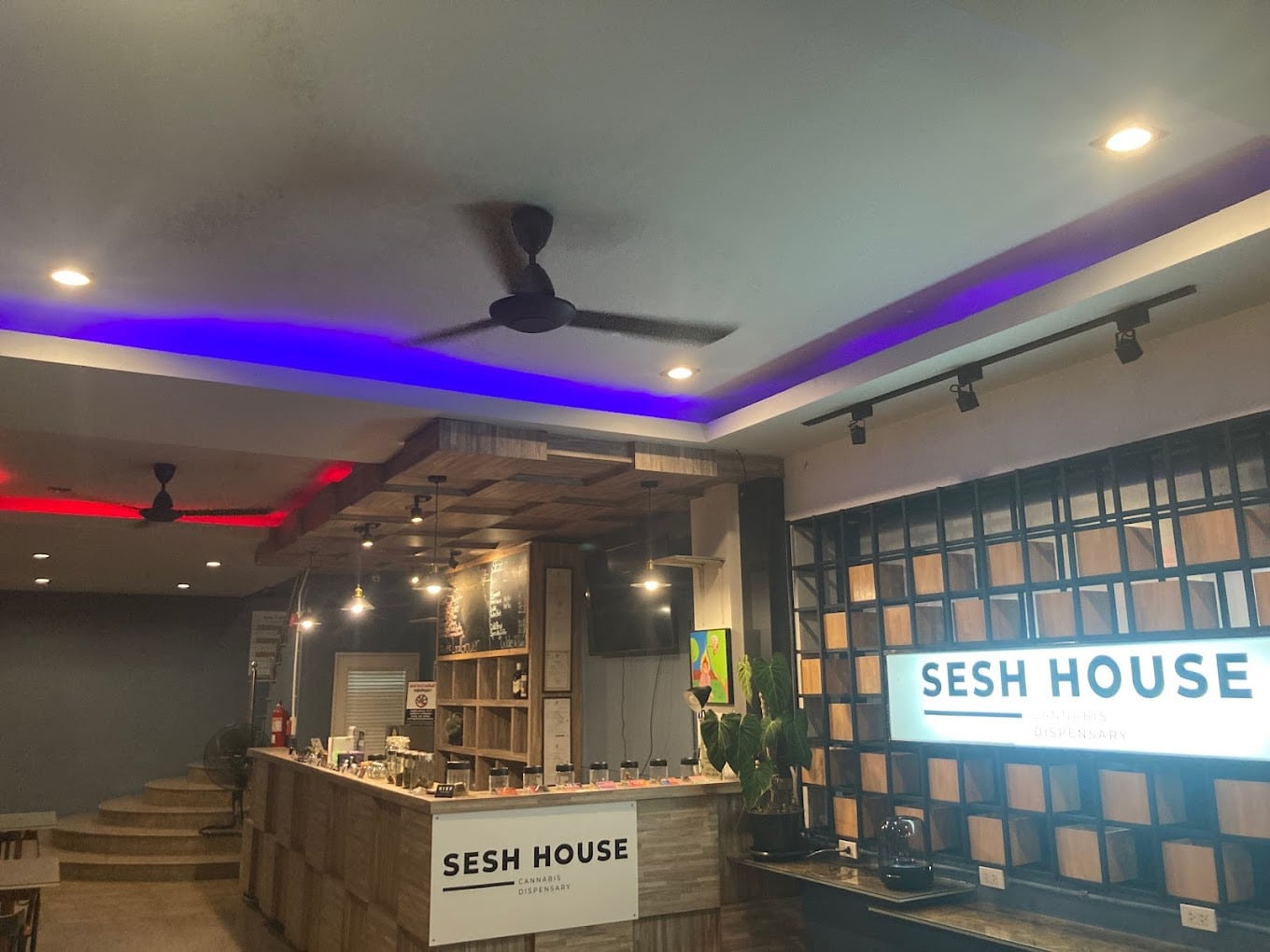 10. Cannabis's Supershop
If you're a big fan of diverse cannabis products, you're in for a treat at Cannabis Supershop in Krabi. This is the place for those who know their stuff and want the best.
As the name suggests, Cannabis Supershop is a premium Cannabis store in Krabi, best suited for seasoned cannabis lovers. The store offers a carefully curated selection of the finest cannabis products, including rare strains and expertly crafted cannabis-infused items.
Besides selling excellent cannabis products, the shop also values education. They provide information about the history, science, and benefits of cannabis, empowering customers to make informed choices.
Address: 6 Estuary, Tambon Pak Nam, Mueang Krabi District, Krabi 81000, Thailand
Hours: 1 pm to 12 am
Phone: +66 65 071 1317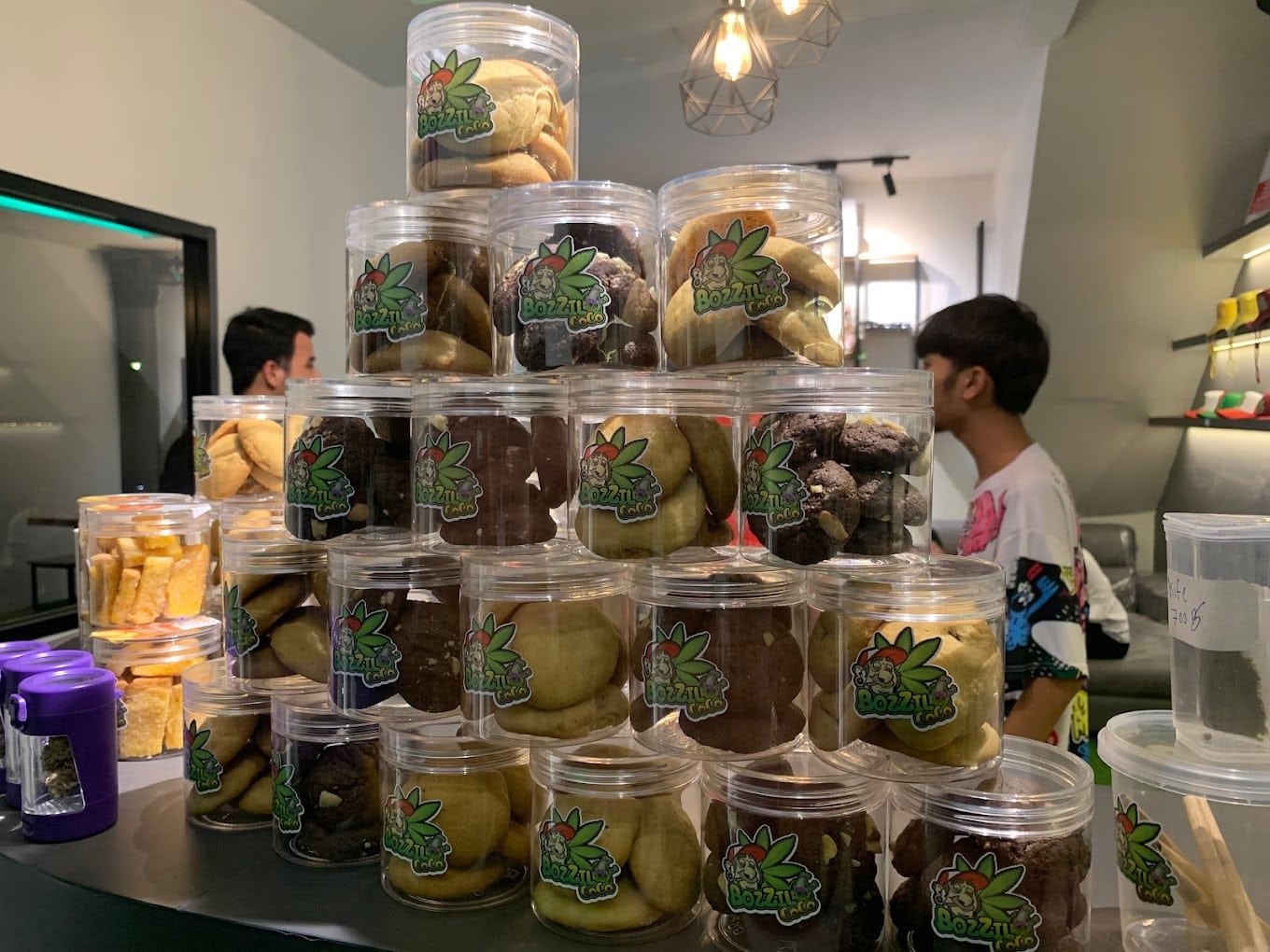 Concluding Thoughts
The emergence of cannabis shops in Krabi reflects a growing trend among enthusiasts seeking quality and diversity in their cannabis experience.
The establishments mentioned above have transformed into more than mere retail spaces; they've become centers of knowledge, community, and refined product offerings.
From the convenience of PrikPot's online delivery service, which emphasizes health benefits, to the warm and inviting atmosphere of Cankuna Matata88 Cannabis Shop, Krabi's cannabis scene caters to varying preferences.
Now that we have explored the flourishing cannabis culture in Krabi, it's worth noting that the trends we've discussed are not limited to this beautiful province alone.
Other Thai cities also contribute to the growing cannabis popularity in their unique ways. If you're an enthusiast with an appetite for exploration, you might find it intriguing to uncover cannabis offerings in cities like Phuket and Chiang Mai.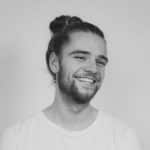 Stuck in a Fintech job, Rouby realized the world of corporate finance wasn't his cup of tea so jetted off to see the world up close. At present, the passionate traveler has covered over 43 countries and has visited Thailand alone 4 times.