If you are a photography enthusiast or a professional photographer looking for the best camera shops in Chiang Mai, then there are several well-known and reputable options to choose from.
Whether you are a permanent Thai resident or a visitor willing to buy camera gear in Chiang Mai, this list could be just the thing for you.
We have spent hours curating this list of shops that sell only the best gear you would love!
7 Best Camera Shops in Chiang Mai – 2023 Guide
1. DJI Chiang Mai
This is the best camera shop in Chiang Mai that you can trust.
The new shop is full of various drones and accessories, has plenty of parking outside, and is at a convenient junction near Mae Hia town on Canal Road.
The staff is excellent, with good communication skills and thorough knowledge of the camera equipment.
Address: 500/23 Bizpoint 10 Project, Mae Hia, Muang, Chiang Mai 50000, Thailand
Phone: +66 83 943 9899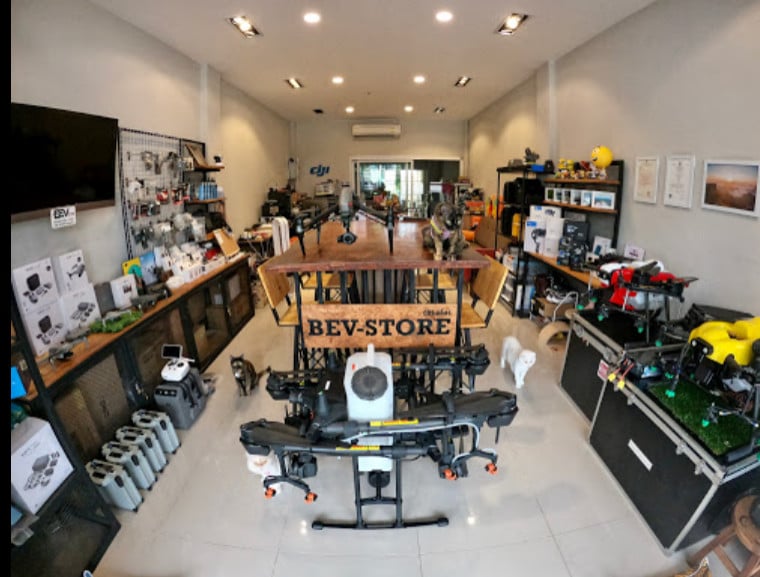 2. Photo Bug Shop
Photo Bug shop was established in June 2003 by Mr. Supawat and Khun Wongwat Kannakulsunthorn, sons of Rangsima Shop. It is a fully stocked camera shop.
You can get Nikon, Canon, Leica, old, new full-frame, CMOS, mirrorless, repair, and also rental passport photos here. They even have film cameras and do the processing of photos.
The store is a full digital support center that provides camera sales services for film and digital systems.
The owner is a cameraman who clearly understands the customers' needs.
The staff speaks fluent English.
Address: 49 13 Chang Phuak, Changpuak Rd T.Sripum, A.Muang Chiang Mai 50200, Thailand
Phone: +66 53 287 148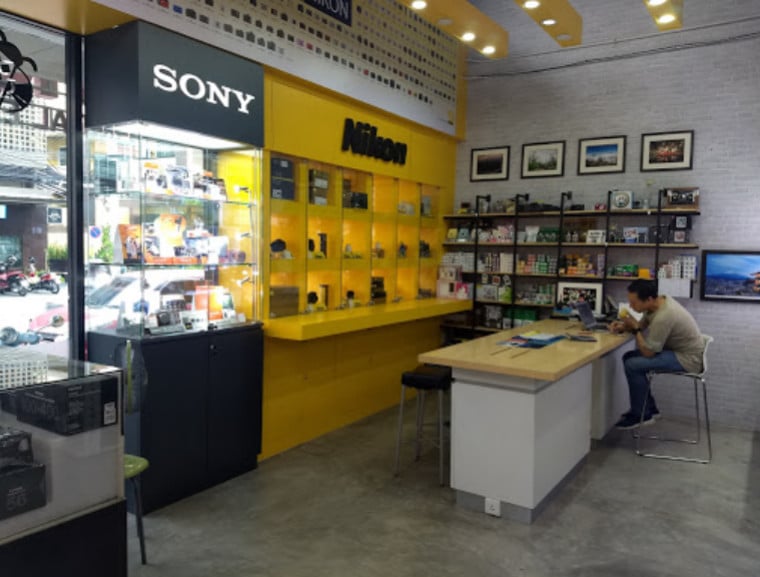 3. NN Camera
This is a go-to shop if you want to buy a second-hand camera in Chiang Mai. However, they sell fresh gear also. They have a great selection of Nikon cameras and lenses.
The staff here is very friendly and very helpful. Nearly all of them have good knowledge about camera gears and can help you make a good purchase.
Address: 44, 4 Santitham Rd, Tambon Chang Phueak, Mueang, Chiang Mai 50300, Thailand
Phone: +66 84 789 9451
4. Big Camera Maya, Chiang Mai
BIG Camera is the center of digital cameras in Chiang Mai. The center reinforced its leadership in photography by opening a new branch in Chiang Mai.
It was opened to provide comprehensive services and happiness for those who love photography.
You can find digital camera products and accessories from all famous brands with special promotions and standard after-sales service.
Their offerings include digital cameras, lenses, action cameras, camcorders, drones, film cameras, gimbals, flashes, studio lighting, filters, memory cards, etc.
Address: Chang Phueak, Mueang Chiang Mai District, Chiang Mai 50300, Thailand
Phone: +66 52 081 542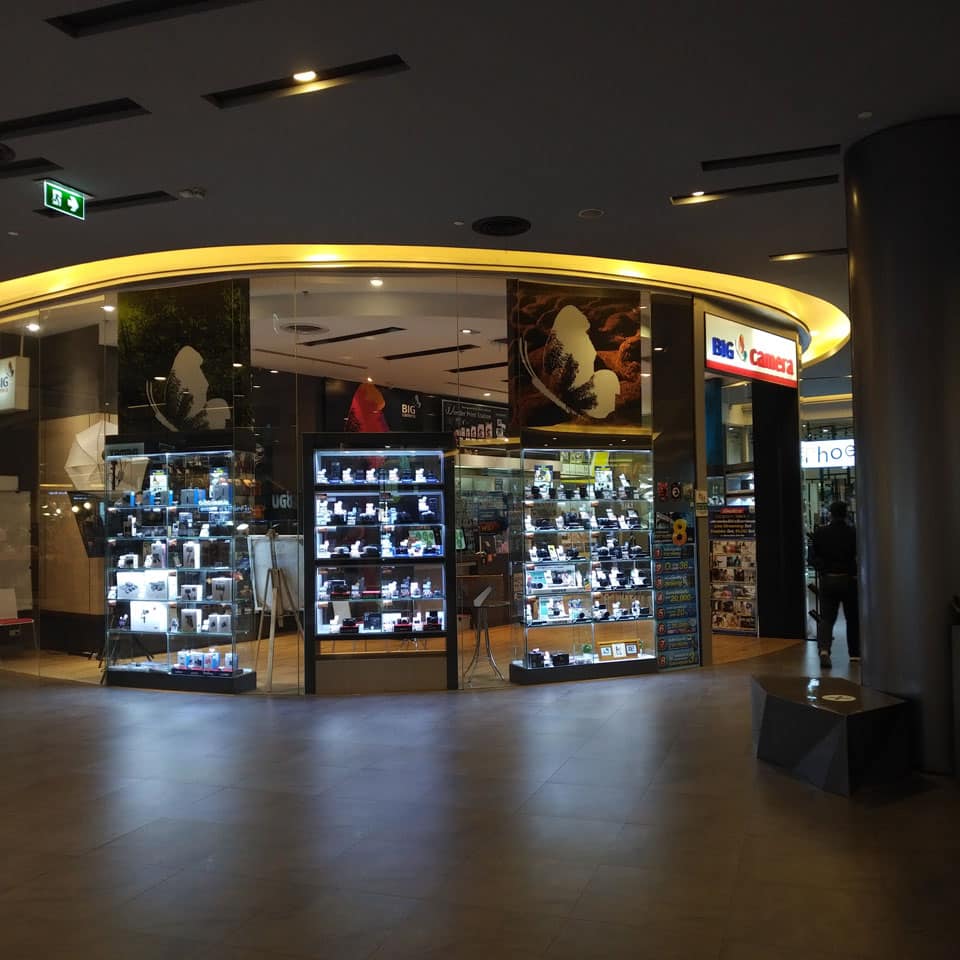 5. Zoom Camera, Central Festival
Zoom Camera is a popular camera gear chain in Thailand. It has branches in various cities with headquarters in Bangkok. The Central Festival branch is among the most popular of their stores. The store is open all seven days a week.
You name a camera accessory, and it is available here. They have a wide variety of camera equipment for you to choose from. Since the brands are top-notch, expect the prices to be slightly high.
Address: Room 321, 3rd Floor, No. 99 Super Highway Rd. Chiang Mai-Lampang Fa Ham, Mueang Chiang Mai District, Chiang Mai 50000, Thailand
Phone: +66 96 878 4896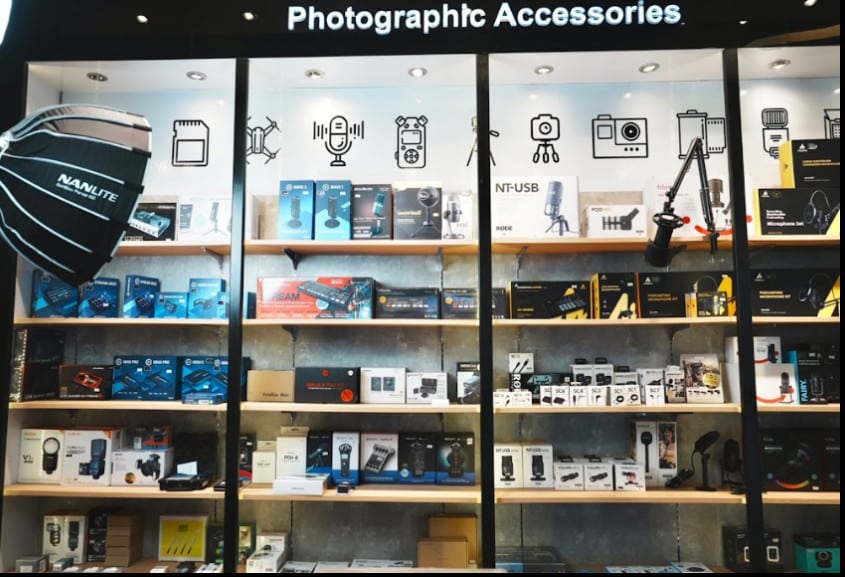 6. Panorama CM
It is another very popular camera shop in Chiang Mai where you get a variety of photography and videography equipment.
They have an impressive collection of second-hand lenses and other camera gear.
However, you will have to use google translate as their staff doesn't speak fluent English. The staff is otherwise very helpful and cooperative.
Address: Ratchamanka Rd, Tambon Phra Sing, Mueang Chiang Mai District, Chiang Mai 50200, Thailand
Phone: +66 81 961 1440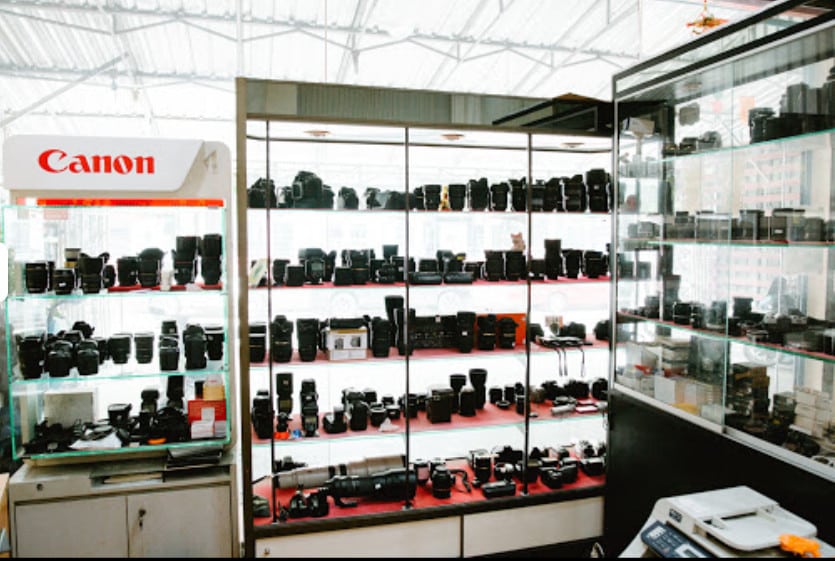 7. Minolta4Rent
It is a one-stop solution if you want to rent cameras or camera equipment in Chiang Mai. Products of all popular brands are available here. You can also get a manual lens here.
The owner of the place is very kind, friendly, and knowledgeable. He can help you with all kinds of camera equipment.
Address: 233/7, Huay Kaew Soi 3, Suthep, Mueang, Chiang Mai 50200, Thailand
Phone: +66 89 701 2244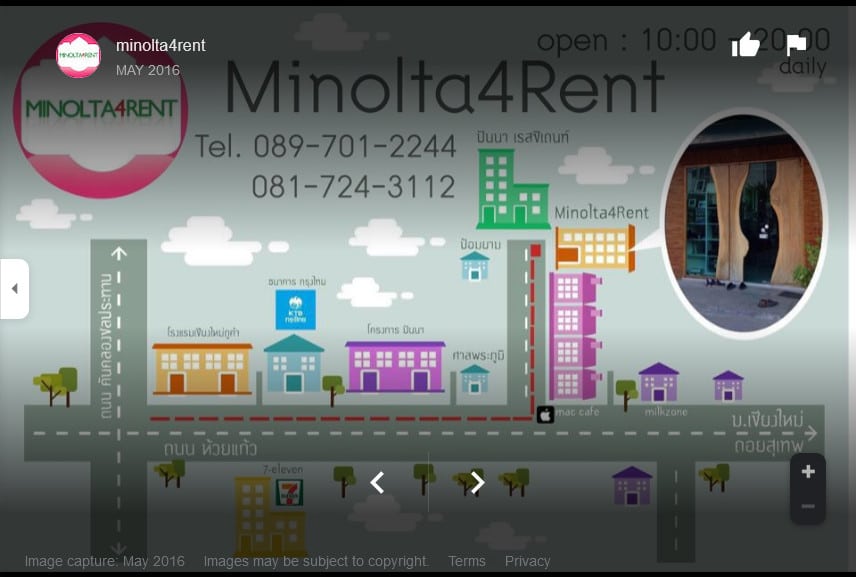 Conclusion
Now that you have this list of the best camera shops in Chiang Mai, nothing should stop you from capturing the best vacation moments.
Founder - Thailand Nomads
Jordan started Thailand Nomads primarily for sharing his experience of exploring Thailand for several years. The objective is to help tourists especially digital nomads plan their travel itinerary when visiting Thailand.
Email: jordan@thailandnomads.com