Wondering where to rent bicycles in Chiang Mai? Well, this blog covers exactly that.
Pedal your way to adventure with bicycle Shops in Chiang Mai, offering an impressive selection of high-quality bikes, expert advice, and reliable services to fuel your cycling passion.
6 Bicycle Shops in Chiang Mai – [2023 Review]
1. Triple Cats Cycle
It is the best bicycle shop in Chiang Mai that has a wide variety of bicycles.
The bicycle shop owner, Nu, has in-depth knowledge of touring bikes, especially Surly and Thorn bikes which he stocks in his store.
He is a very friendly guy who helps tourists with planning travel itineraries.
He can also help you with cost-effective replacement parts. Other than that, the prices are very reasonable considering the quality of service.
The staff speaks good English so you can communicate easily.
Address: 81/5 Bumrungrad Road, Wat Kate, Mueang Chiang Mai District, Chiang Mai 50000, Thailand
Phone: +66 94 826 9594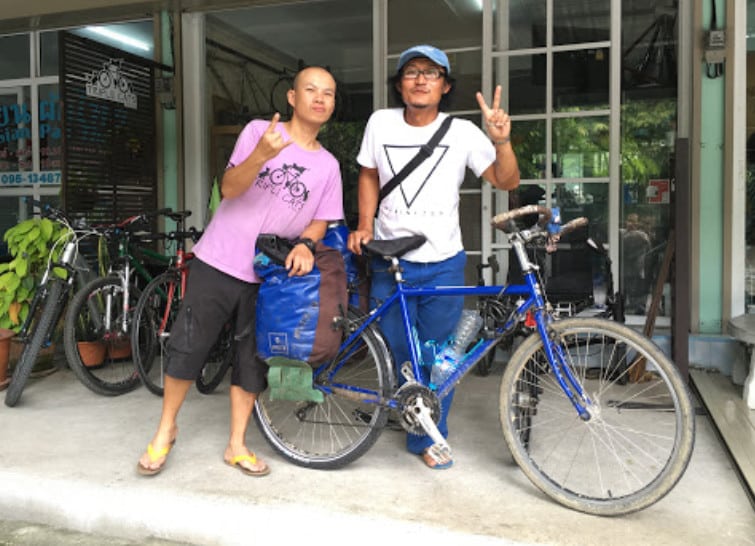 2. Chaitawat Bike Shop
Chaitawat is another popular name in the bicycle trade in Chiang Mai. The store has varied choices of professional bicycles at unbelievably affordable prices.
All the staff members are very professional and will check the cycle thoroughly before packing it for you.
The business is run by a Thai family.
Address: 75/4 Rajasthan Ratchaphakhinai Rd, Phra Sing, Mueang Chiang Mai District, Chiang Mai 50000, Thailand
Phone: +66 53 279 890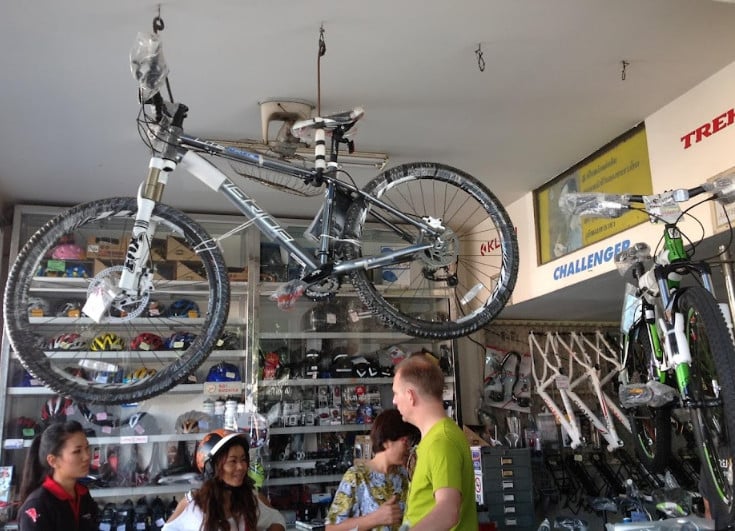 3. Anek Bike
Anek is a popular choice among bicycle lovers who are always upgrading to the latest style and models.
The team at the store is very friendly, competent, and highly knowledgeable about bikes.
The store's selection of brands and parts is very impressive, and the prices are fair. Definitely, a shop you can trust.
Address: Mueang Chiang Mai District, Chiang Mai 50100, Thailand
Phone: +66 91 032 1219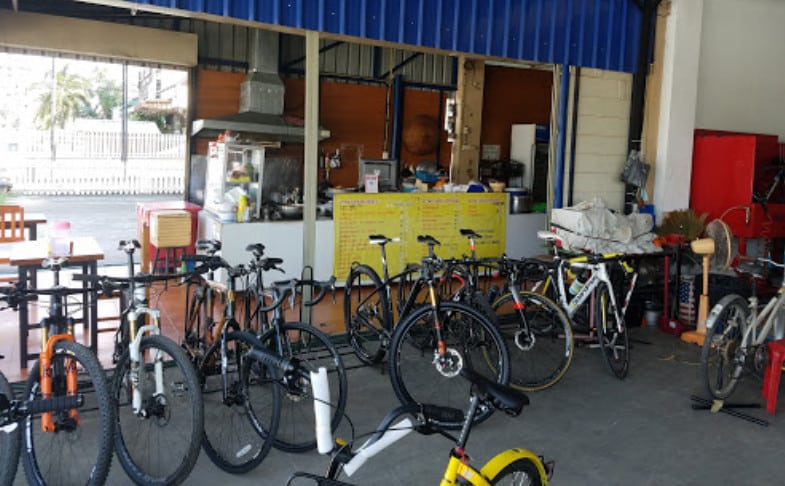 4. Cherry Bikes
The cherry bike store caters to all kinds of buyers both high-end as well as budget cyclists. The store is run by a very jolly family keenly interested in bikes.
Their interest and enthusiasm reflect their knowledge and service.
Both the bikes and parts offered here are of top-notch quality.
Address: 416/2-3 Chiang Mai - Doi Saket, San Sai Noi, San Sai District, Chiang Mai 50210, Thailand
Phone: +66 53 380 229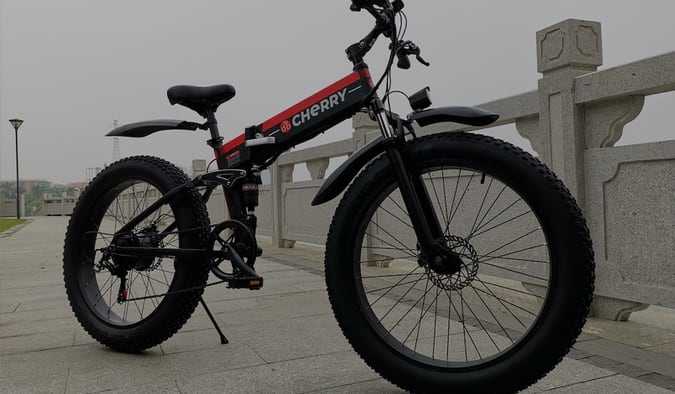 5. ARM Bikes
ARM bikes is a one-stop store for professional cyclists or people who are inclined toward cycling to the extent of passion.
Here you will find a not-so-exhaustive yet a very fine selection of advanced bikes starting at 14,000 Baht.
The owner himself checks the bike thoroughly before packing it.
Address: Heuykeaw R., Mueang Chang Wat, 203/17 Huay Kaew Rd, Mueang Chiang Mai District, Chiang Mai 50200, Thailand
Phone: +66 53 214 809
6. Lek Bike
Lek Bike is a small bicycle shop located just outside Chiang Mai city.
It has a wide selection of bike parts and accessories, all of which are very durable and of good quality.
Here you can even find motor parts that you never knew existed. The prices are very competitive.
People come here from miles away.
Address: 194 Kong Sai Road (Opposite Mo Wong Hospital), Wat Ket Subdistrict, Mueang District, Chiang Mai 50000, Thailand
Phone: +66 81 568 5612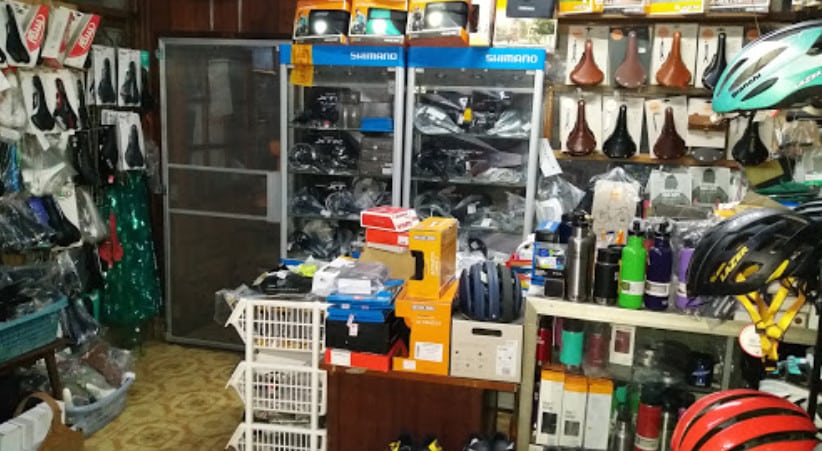 7. Jacky Bike
It is another very sought-after bicycle shop in the city of Chiang Mai.
The staff here is highly skilled and helps you with any and every issue regarding bicycle repair or spare parts.
They have an excellent trek bike collection that is hard to find elsewhere in Chiang Mai. They are an authorized dealer of Trek.
Address: QXW9+F8P, Suthep, Mueang Chiang Mai District, Chiang Mai 50200, Thailand
Phone: +66 53 225 278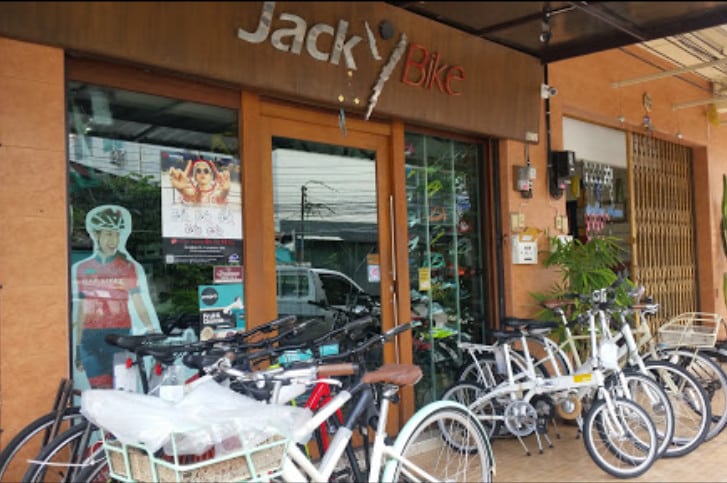 8. Decathlon
Decathlon is a renowned name in the sports equipment and accessory industry.
You can either buy online or visit their store in Chiang Mai to get both premium and budget-friendly bicycles.
You can choose from various bicycles, including mountain bikes, hybrid cycles, road bikes, kids cycles, etc.
All the articles come with a 2-year warranty and 90 days exchange policy.
Phone: +66 2 063 1990
Address: 17 Subdistrict, 17 Moo 4, Super Highway Rd. Chiang Mai-Lampang, Nong Pa Khrang Sub-district, Mueang Chiang Mai District, Chiang Mai 50000, Thailand
Founder - Thailand Nomads
Jordan started Thailand Nomads primarily for sharing his experience of exploring Thailand for several years. The objective is to help tourists especially digital nomads plan their travel itinerary when visiting Thailand.
Email: jordan@thailandnomads.com