One of the many tourist attractions in Thailand apart from its picturesque beaches, mind-blowing temples and not to forget its blasting nightlife are its beautiful boasting waterfalls. Among the best in the world, the city of Chiang Mai has breathtaking waterfalls.
Waterfalls are the best spots for the hot weather of Chiang Mai. The city also has scenic valleys, lush green forests and countryside.
Here are some of the most beautiful waterfalls in Chiang Mai that can be the perfect place to chill out, have a picnic, swim and capture memories.
9 Waterfalls In Chiang Mai
1. Huay Kaew Waterfall
The list of the most beautiful waterfalls in Chiang Mai is topped by Huay Kaew Waterfall. It takes less than 10 minutes to get to this waterfall from Chiang Mai Zoo. The waterfall is located in Doi Suthep-Pui National Park, close to Chiang Mai downtown.
The waterfall is a perennial source of water with a height of 10 meters. It is a spot of entertainment and relaxation as the water is suitable for temperature most times of the year. It can be a very enriching and refreshing way to spend time with your family and friends.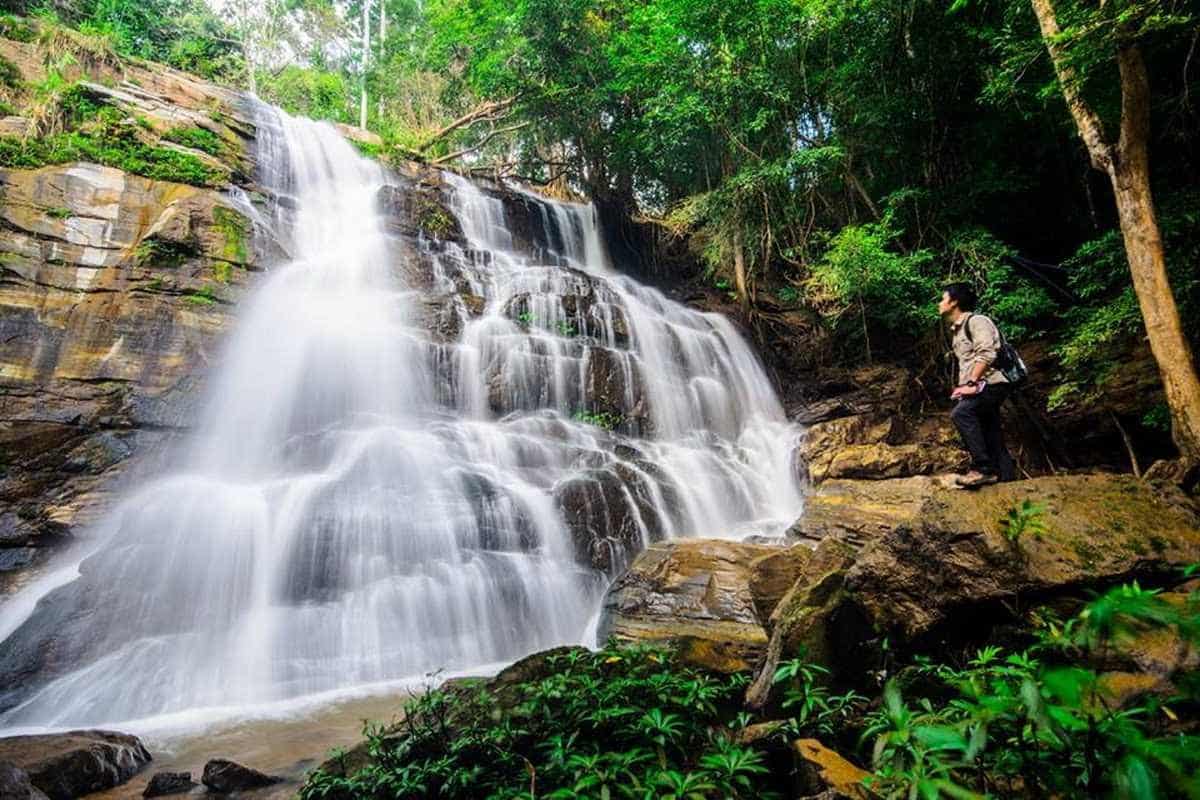 Image Courtesy: Holidify.com
2. Mae Sa Waterfall
The Mae Sa Waterfall is a commonplace of attraction for tourists and locals. Not only the waterfall, but it's also an interesting journey up to the waterfall. You can easily reach this place as it is only 20 km away from the old city to the North.
It is situated in the Doi Suthep-Doi Pui National Park and the entrance fee is just 150 Baht. There are 10 tiers in this waterfall and it can take about 2 hours to stroll through the whole area. There are excellent food options here as well.
Barbeque chicken, the famous local Chiang Mai "Sai Oua '' sausage along with papaya salad and sticky rice. The transportation and mobility are top class, with cars and even motorbikes for a 100 km road trip in the Northern Thai mountains.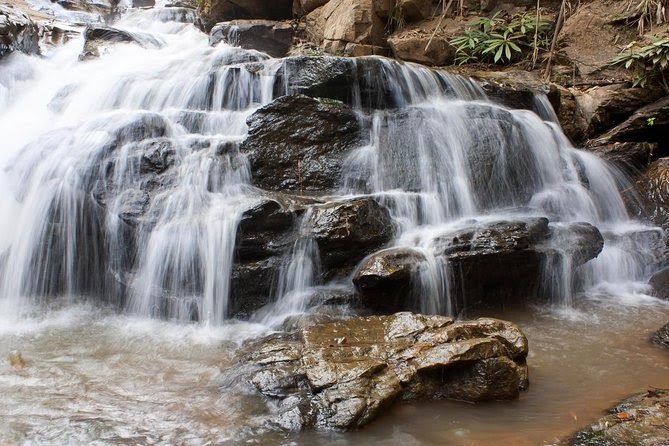 Image Courtesy: Viator.com
3. Tad Mork Waterfall
The Tad Mork Waterfall is one of the amazing Chiang Mai waterfalls often called Mae Sa Waterfall's little brother. It's also in the Doi Suthep-Doi Pui national park and even has the same entrance as Mae Sa Waterfall and is 20 minutes up North of it. It's in full glory in the rainy season and also has an amazing plunge pool. You can also consider visiting the Mon Jam Mountain.
It promises an amazing view of the northern plains and guarantees scenic beauty and delicious lunch.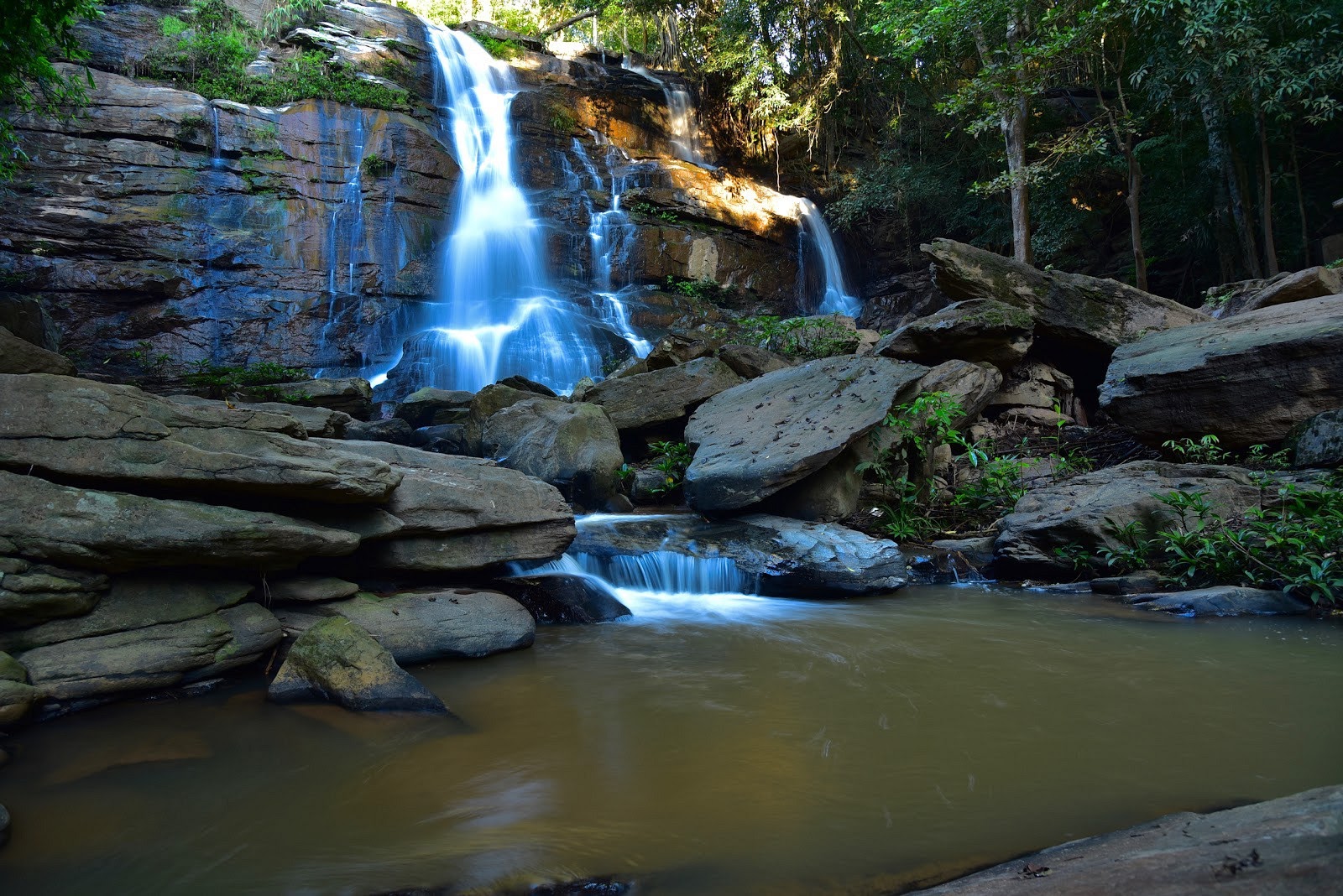 Image Courtesy: Pak Ram.com
4. Monthathan Waterfall
Monthathan Waterfall plays hard to get. Its tiny size is enough to confuse people into wanting to visit it. It has a natural spot on its second level after a 500-meter stair walkway. The second level is quiet and deep into nature. Located 5 km away from the old city, you can rent a motorbike or a car or can even trek to this destination.
Pro tip: Follow the Pilgrims Trail. After the Wat Pha Lat temple, take a right on the main road and follow until you see the sign on the left-hand side.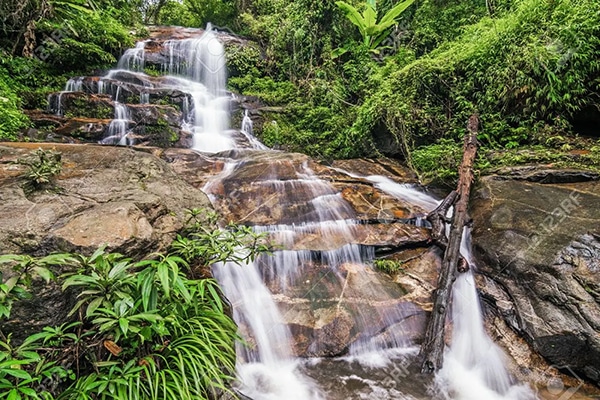 Image Courtesy: 123RF.com
5. Bua Tong Waterfall
Bua Tong waterfall, also famously known as the Sticky Waterfall, is one of the most amazingly beautiful waterfalls in Thailand. The high values of calcium carbonate present in the water make the rocks slippery.
It's a fun place to organize parties and get-togethers with your loved ones. One of the things that make it such a nice spot is a "mini café" that serves drinks at lower rates. It's also in the northern part of the city.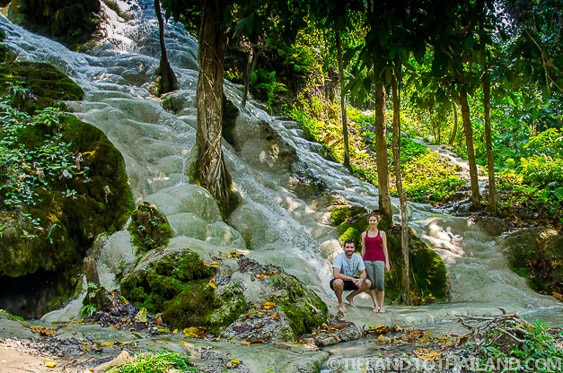 Image Courtesy: Tieland to Thailand
6. Mok Fa Waterfall
This perennial waterfall in the northern district is under the maintenance of the Doi Suthep national park. It has flourishing green vegetation and the enticing ambience is an amazing recreational spot.
The Mok Fa Waterfall has a hidden gem within it. The place is called Tham Mok Fa, an abode to bats is in a location that will compel you to participate in various fun activities like swimming, camping and bird watching.
It also has accommodation facilities if you wish to stay a night here, but be updated and booked previously. It's best to visit this waterfall in winters when the waters are crystal clear.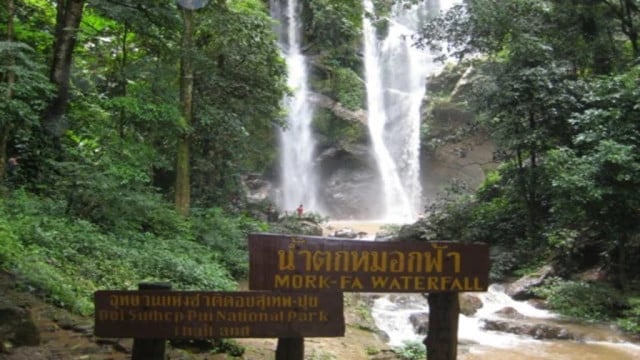 Image Courtesy: Stationremodel.com
7. Mae Takhrai Waterfall
Ever seen a waterfall with a bed full of a variety of flowers near it? Mae Takhrai is one such waterfall. Unlike the others, it is located in southeastern Chiang Mai, on the way to Lamphun. The deciduous forests and tropical rainforests near this waterfall are major tourist attractions.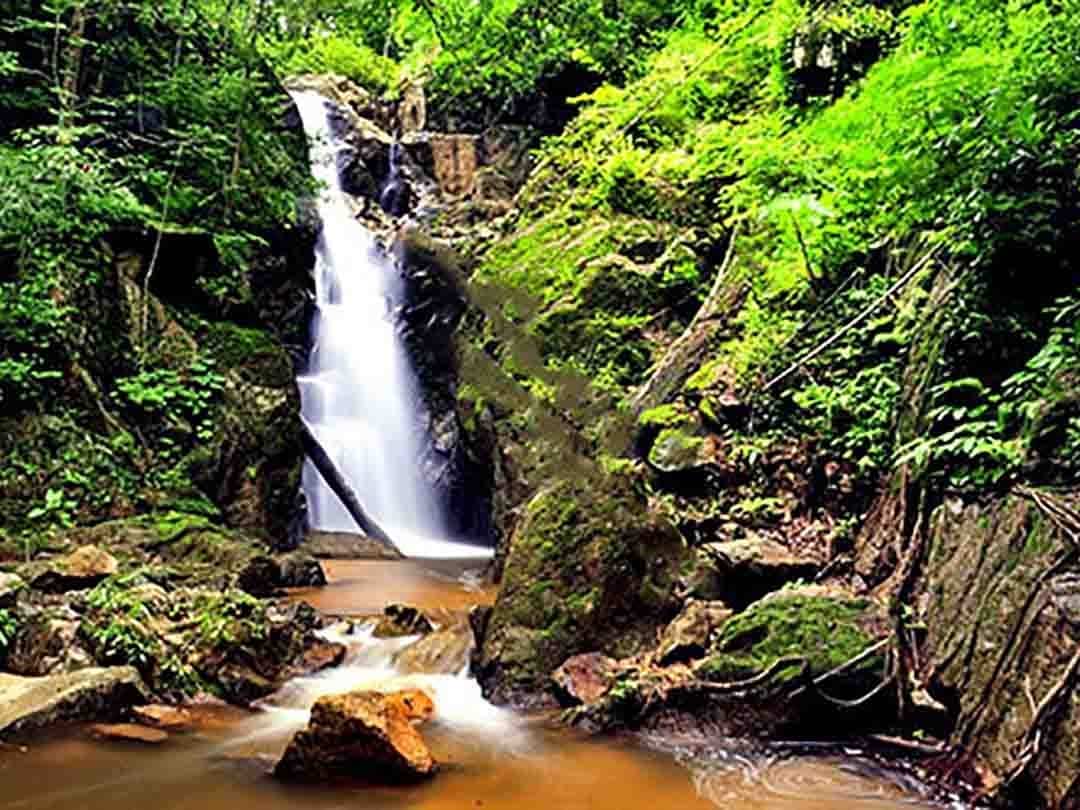 Image Courtesy: Easy Day Thailand
8. Huai Rap Sadet Waterfall
Huai Rap Sadet waterfall is a ginormous waterfall and is also famous for the same. Its beautiful surroundings make it a great place for recreation and connecting with self. You can actually hear the sound of water hitting the rocks while flowing down.
There are fewer people here as compared to the other waterfalls, which helps you rejuvenate and cherish some time off the grid.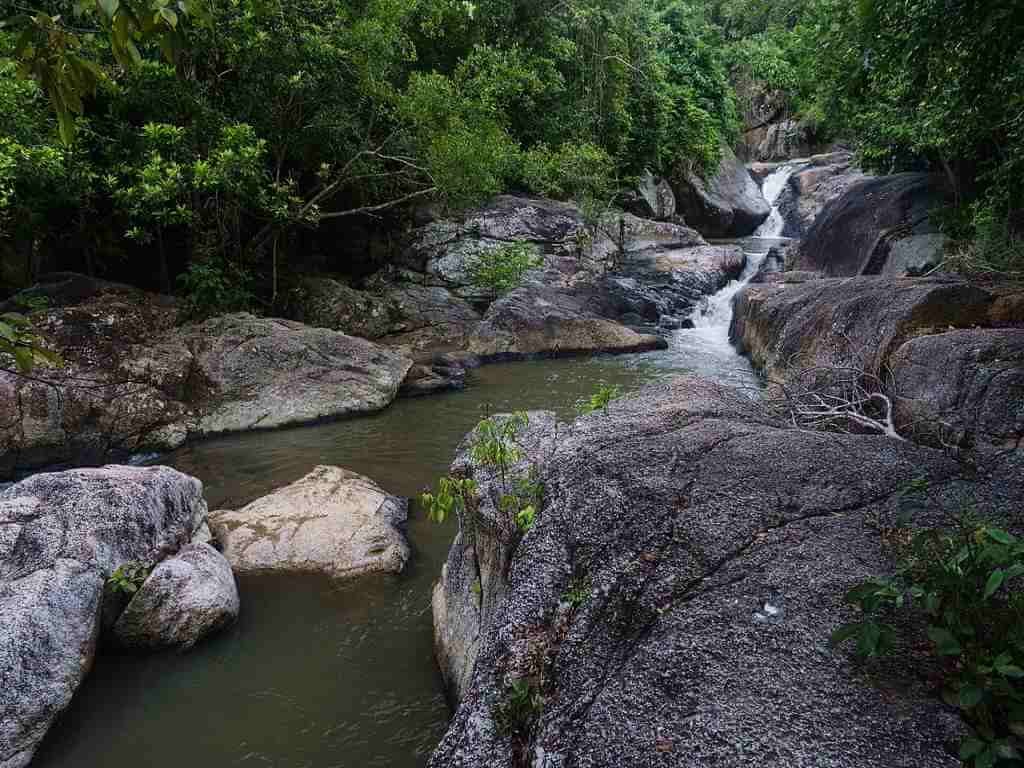 Image Courtesy: Wow Travel
9. Wachirathan Waterfall
This waterfall is what sceneries are made of. The Wachirathan Waterfall is undoubtedly one of the best waterfalls of Thailand. The emerald water and the cloudy mist above it guarantee an experience that is out of this world.
Whenever the sun shines and passes through the mist, there also appears a rainbow in front of the falling water. It is also known to be a highly visited spot by photographers, just for this view. Though you are not allowed to bathe, you can hike and reach to the top all the while capturing memories in pictures.
The visit to Wachirathan Waterfall is often clubbed with visiting Doi Inthanon National Park which is the highest peak of Thailand.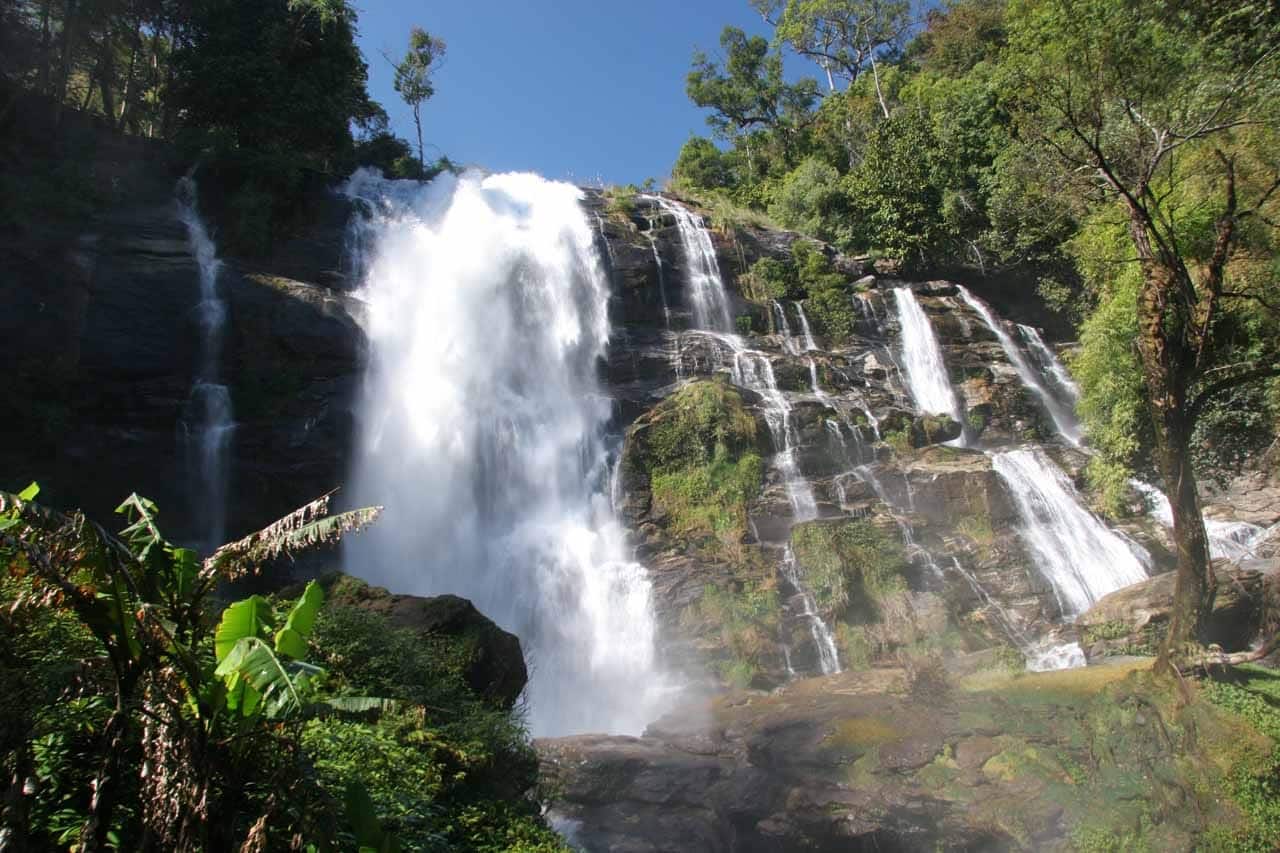 Image Courtesy: Worlds of Waterfall
Summing up
The city of Chiang Mai is full of waterfalls. Much more in the north, there are some amazing waterfalls in the south too. It can be a real paradise for people who are neither mountain people nor beach people. Waterfalls can be an amalgamation of both heights and water and they have the added beauty of dense and raw nature.