Coming straight to the point, the best time to visit Phuket is between November and April. During this time, the beach is calm, and weather conditions are ideal for all kinds of beach activities.
The worst time to visit Phuket is during the monsoon season, from May to October. The sea rages during this season and can be unsafe for water sports.
However, accommodation prices are much lower during this season.
Although we have given you the exact best time to visit Phuket, the term 'best time' is subjective and may differ for people.
Therefore, we are discussing the weather of Phuket and other important details in this blog so that you can better plan your visit and not rely on the majority votes.
Find out the best time to visit Phuket, when the island's idyllic weather and pristine beaches come together to create a truly unforgettable tropical paradise experience.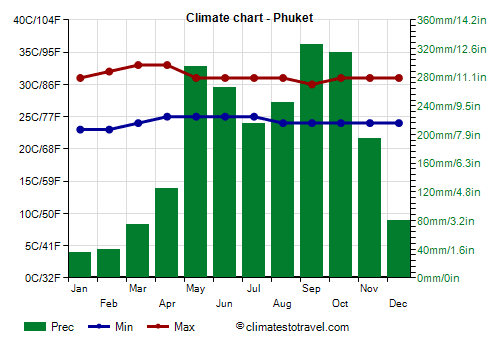 Phuket Climate
Phuket, as its location close to the sea suggests, has a tropical climate pattern as it is close to the sea. It varies between warm, cool, and rainy and never gets too cold.
Cool Season
People usually prefer visiting here during the cool season that lasts from November through February. The temperature during these months ranges between 23°C to 30°C and is drier.
Since monsoons precede this season, the overall atmosphere is very cool, fresh, and breezy. This season is ideal for relaxing by the beach and trying adventure water sports.
Warm Season
On the other hand, summers are scorching and extend from March to mid-May.
During this time, the whole of Thailand experiences the 'burning season,' characterized by poor air quality and scorching heat.
Monsoon Season
The monsoon season in Phuket extends from May to October. It is an excellent time to visit if you like rainfall.
The best part about visiting Phuket this season is that the crowd is comparatively scared here, and you can have the space to yourself.
| | | |
| --- | --- | --- |
| Travel Month | Temperature | Season |
| March to June | 30 - 40 degrees | summer |
| July to October | 26 to 34 degrees | Monsoon |
| November to February | 23 to 29 degrees | Winter |
To give you an even better understanding of the best time to visit Phuket, we are listing down the month-wise weather conditions.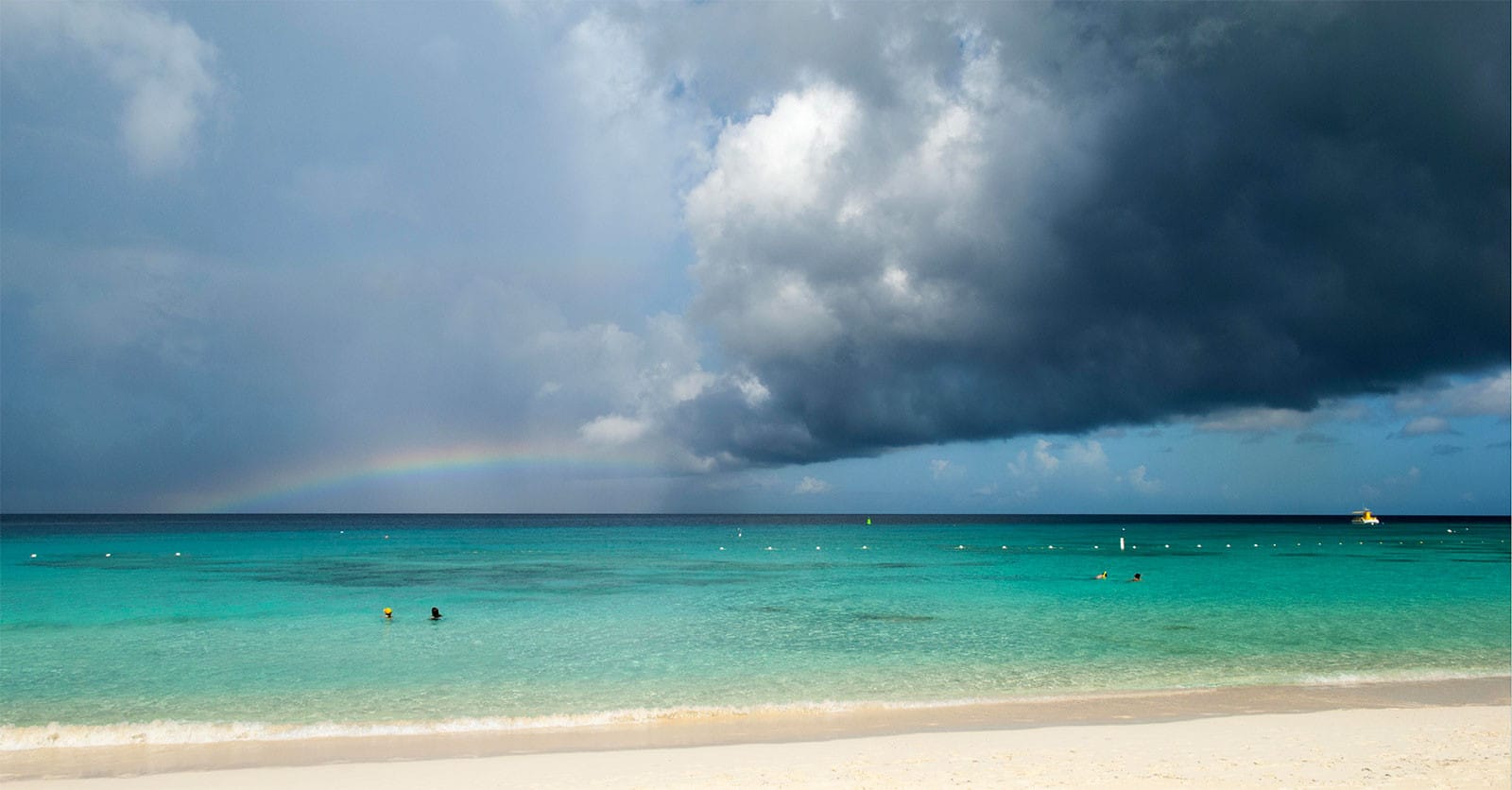 Phuket During March – June
Phuket island is the hottest between March and May. The temperatures go as high as 40 degrees during the day.
This period is deemed to be the 'Hot season.' Tourists usually avoid visiting Phuket during the Hot Season.
It is not the best time for a pleasant holiday. The average temperature during the Hot season is around 30 degrees.
Towards the end of May and starting of June, the island gets a few refreshing showers that offer some respite from the scorching heat.
The first half of May gets quite pleasant because of the rain. This is also the time during which the Thai locals celebrate their New Year. Songkran, or Thai New Year, is celebrated through water fights and lasts three days.
If you visit Phuket during this time, you can also witness Phuket Bike Week, the biggest motorcycle event in Asia. It happens around mid-April.
It includes an extensive bike exhibition, a "Ride for Peace" bike parade, custom bike and tattoo contests, live music, and Miss Phuket Bike Week pageant.
The Phuket Gay Pride & Festival is also held during this time for seven days. Hence, we see it is quite an eventful time in Phuket.
The famous "Amazing Grand Sale" also begins in June and witnesses great footfall. If you love shopping, you can consider visiting Phuket during this time.
Pro Tips For Visiting Phuket During This Time
It would be best to consider staying indoors to avoid getting sick in such extreme heat.
For sightseeing, you can consider visiting temples, entertainment complexes, and cinemas or trying the unique Thai wellness retreats.
If you plan to move out, try stepping out in the early mornings or late evenings. During this time, the weather is much more bearable.
For long distances, consider taking a car on rent. There are some really good car rentals in Phuket that you can consider.
Always carry ample water and sunscreen whenever you move out.
Pack lightweight clothing with natural fabrics like cotton. They will keep you cool.
Take enough fluids to stay hydrated.
Phuket During July - October
This is the monsoon season in Phuket, also known as the low season.
During this period, Phuket receives torrential rains along with cool breezes. September is the wettest month, and it tends to rain the most.
In July, the Phuket Race Week, an international-standard yacht race, is held over four days in the middle of July. It is situated on the east coast of Phuket. It includes a variety of activities and four regatta parties.
You can also witness the Hungry Ghost Festival, which takes place in August.
During this time, food offering ceremonies are organized at home to make merit and distribute food and other necessities to those in need. These events can be experienced at any of the Chinese Shrines.
During September and October, due to heavy rains. So it could be a great time to get some good discounts and space. However, you should avoid visiting waterfalls during this time.
During this time, you might be restricted in terms of movement. Many beaches do not allow visitors during the monsoons. You might also not be able to partake in various water sports.
Pro Tips For Visiting Phuket During This Time
Avoid going to waterfalls, violent beaches, and swimming pools during this time.
Try staying indoors when it rains heavily.
Carry sturdy footwear to avoid slipping and skidding.
Always carry an umbrella or raincoat whenever stepping out.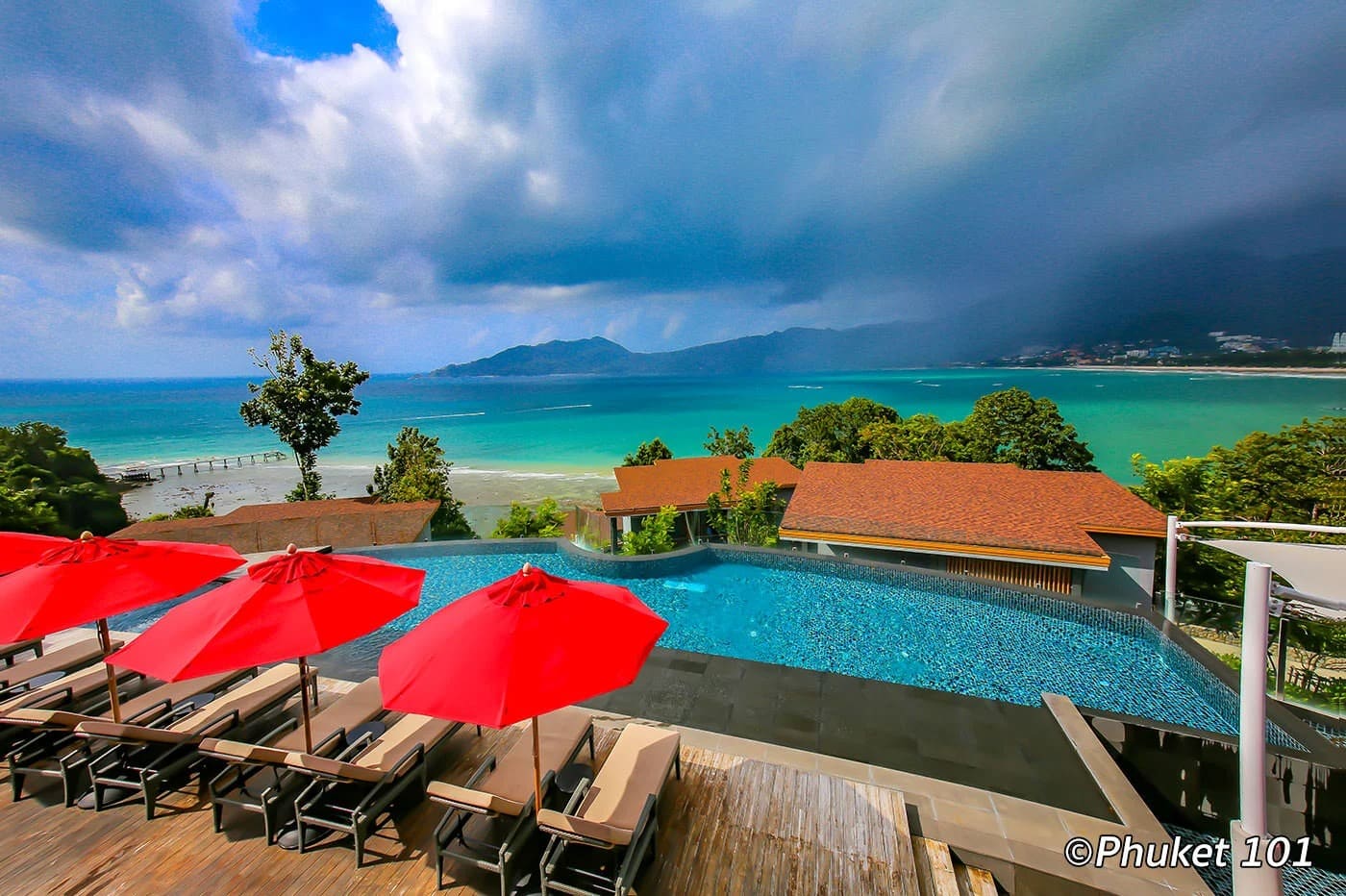 Phuket During December - March
Phuket between December and March when the weather is pleasant, with little or no rain and plenty of sunlight.. It the best season, perfect for a beach holiday.
This is also the coolest time of the year. There is a lot of festivity during this season, with Christmas and New Year celebrated with a great deal of pomp and gusto.
Besides the festivals, there is a very happening nightlife where you can have a great time. The International Boat Show is also held in January from the 5th to the 8th. It is a well-attended annual affair.
During this event, there is a display of fantastic collections that include internationally renowned yachts from prestigious shipyards, watercraft, marine equipment, and a wide range of nautical gadgets.
During this time, the beaches are welcoming, and there is revelry in the air. Also, this is the best time to visit Bangla Road and Phang Nga Phuket's top attractions.
There are also several other exciting activities you could partake in.
If you are visiting between December to March, don't forget to experience the crazy nightlife at Bangla Road. It might appear very basic during the day, but as the sun sets, the street transforms into a party zone.
Few tourists visit here, and it is usually closed to traffic after sunset. The side roads turn into entertainment complexes.
Phang Nga Bay, with its sheer limestone karsts that jut vertically out of the emerald-green water, is also definitely worth visiting.
The best way to enjoy this spectacular scenery would be to take a long boat trip which passes by all the sites and stops at some of the beaches.
The Thao Thepkasattri-Thao Sri Suntorn Festival is also held in March. It is one of the most important festivals in Phuket and is held for over two weeks.
The festival features many cultural and sports events, including bicycle racing, tug of war, a mini-marathon, and takraw, besides a Buddhist ordination ceremony.
Phuket also celebrates National Thai Elephant day in March. During this time, the zoos in Phuket treat their elephants to huge bouquets of fruit and sugar cane.
This season, particularly from the second half of December onwards, gets extremely crowded in Phuket. You'd do well to get a seat at a restaurant or pub in time.
Pro Tips For Visiting Phuket During This Time
This is perhaps the busiest season in Phuket, so you will most likely see crowds everywhere.
The hotels get mad expensive during this season, so book in advance.
If possible, try to get a good Airbnb since they are cheaper and offer good quality service. - Here is a list of the best Airbnbs in Phuket that you can consider.
Final Words
Now that you have all the essential information about the Phuket weather condition, you are in a better position to take care of things on your Thailand vacation.
Editor - Thailand Nomads
Cindy quit her 9 to 5 job to pursue her passion for exploring mesmerizing locations in Thailand. She has been living here for the past 5 years now and through Thailand Nomads, she shares her experiences and insights about the must-visit places in Thailand.
Email: cindy@thailandnomads.com