If you want a permanent souvenir of your visit to this beautiful Phuket Island, get a state of art tattoo designed and created just for you!
There are dozens of tattoo studios spread across the city, choosing the best tattoo studios in Phuket may seem like a task.
Explore the artistic realm of Phuket's tattoo scene with our curated list of the top 12 tattoo studios, where masterful ink artists create stunning, unforgettable designs amidst the breathtaking beauty of this tropical Thai paradise.
Phuket is an extremely popular holiday destination that attracts people from all across the world. It guarantees a memorable experience that will stay for you forever, but why stop there? check out this Phuket blog.
12 Tattoo Studios in Phuket – 2023 Update
1. Golden Needle Tattoo
The Golden Needle Tattoo studio is managed by Chart Khemtong, along with other employees who are trained and equipped with electric tattoo machines.
With over 20 years of experience, this studio is known for quality service, imported inks, and the latest tattoo equipment, that help you receive a unique and creative design.
Many UFC and MMA fighters have got their tattoos made at this shop.
The pricing of your tattoo choice will entirely depend on the design, style, and artist experience.
Location: 62/14 Chaofa Rd. Tambon Talad-Nua, Amphur Muang Phuket 83000 Thailand
Contact: (+66) 81-271-7152
Website: http://www.goldenneedle-tattoos.com/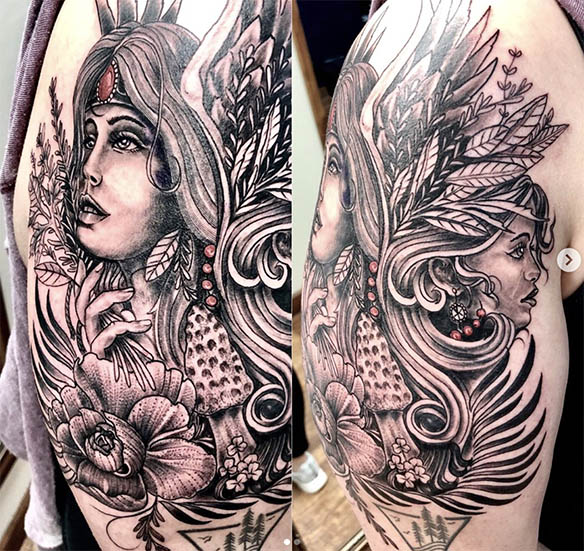 2. Old Man Tattoos
If you are looking for an experienced tattoo artist in Phuket town, Old Man tattoo is the place to want to be.
John, the owner, started this tattoo shop in 1997 and it is one of the longest-running tattoo studios on the island. The studio is known for its professionalism, cleanliness, and quality work of body art.
John specializes in a variety of tattoo styles such as tribal tattoos, Japanese and oriental, black and grey, color tattoos, and Thai bamboo tattoo techniques.
Location: 134 Phangnga Road, Tambon Talat Yai, Mueang Phuket District, Phuket, Thailand
Contact: +66(0)81 535 9498 or +66(0)83 595 7715
Website: https://oldmantattoosphuket.com/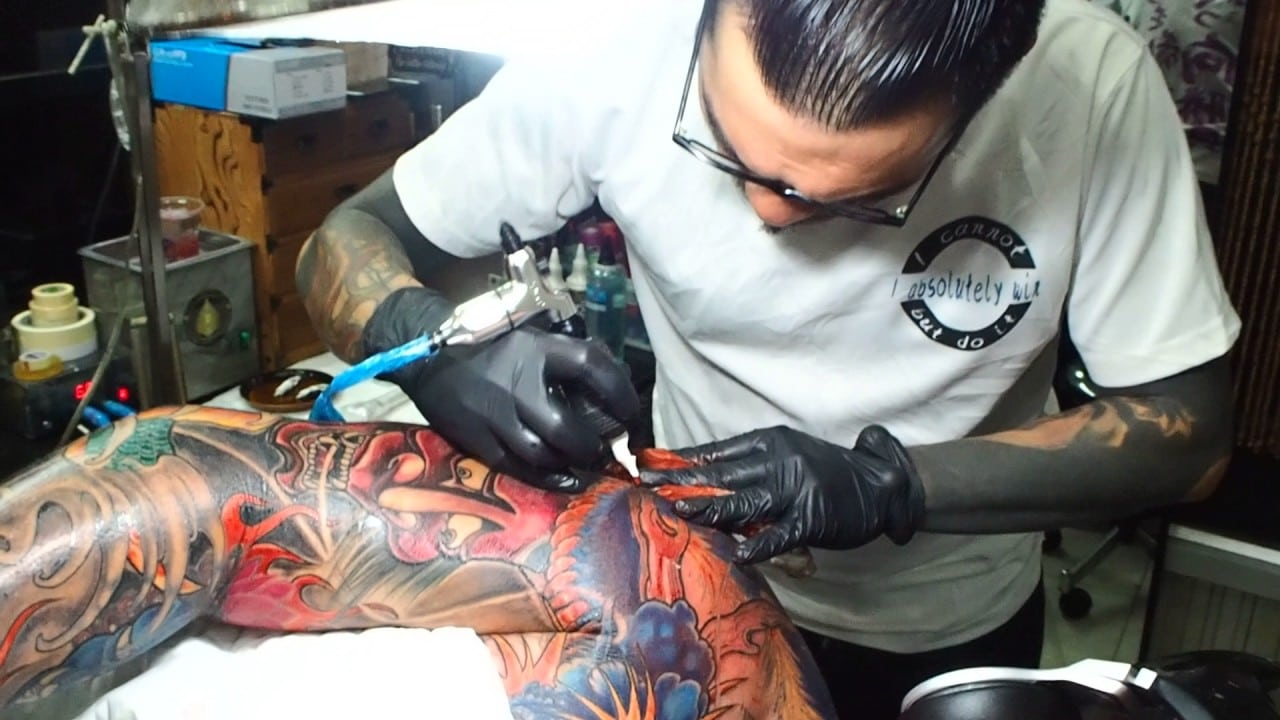 3. Celebrity Ink Studio Phuket
Celebrity Ink Tattoo is the biggest tattoo brand in the world and it is known for its licensed and highly qualified artists that ensure clients are satisfied with their desired tattoo.
Celebrity Ink Tattoo Phuket started as a small studio around 10 years ago and since then it has been delivering safe, custom, unique, and high-quality tattoos at reasonable prices.
Some of the tattoo services offered include geometric, script, traditional, portraits, tribal, watercolor, oriental, and so on. The talented tattoo artists at the studio will help design breathtaking body art and guide you in post-tattoo healing.
Location:
23/12 Soi Sea Dragon, Bangla Road Patong, Phuket, Thailand 83150, and

237/9 Otop complex Soi Rat-u-Thit Road Patong, Phuket, Thailand 83150
Contact: +66641599255
Website: https://celebrityink.com/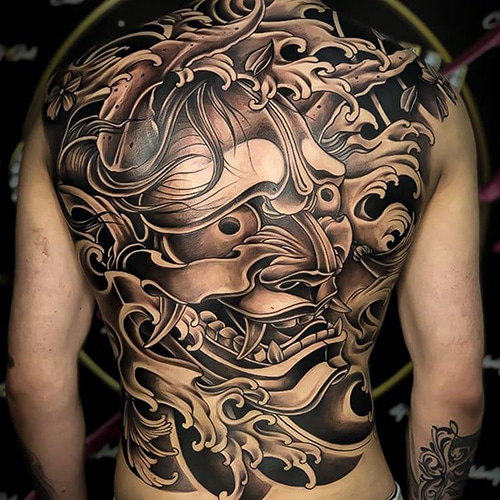 4. Bloodline Tattoo Phuket
This Australian-managed tattoo parlors in phuket beach is a well-reputed tattoo parlor in Phuket Thailand.
Bloodline Tattoo is known for producing a mix of some of the high-quality designs like a realistic tattoo, cover-up of an existing tattoo, dot-work, bamboo tattoo, traditional Japanese tattoo, and so on.
The tattooists present at this studio are award winning artists from all across the country that cover every tattoo style. These experienced tattoo artists follow and maintain a strict health code so that their clients are taken care of in a clean and sterile environment.
The studio uses imported high-quality ink and disposable tattoo equipment that is replaced for every customer.
Location: 54/2 Soi Patong Resort, Thanon Bangla Patong, Kathu, Phuket 83150 Thailand
Contact: +61 422 770 111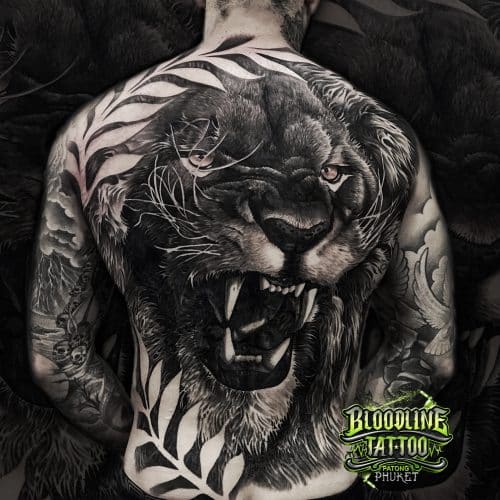 5. Mayhem Ink
Mayhem Ink Tattoo Studio Phuket is located above the famous Aussie Bar in Patong Beach. It is an Australian-owned custom-built tattoo shop that offers high-quality tattoo designs.
Each artist working at Mayhem Ink is licensed and hand-picked for the type of tattoo design or style you prefer. Whether you prefer bamboo or the machine, the tattooist is professional and equipped to get the job done.
Since the tattoo parlor is located above a bar, customers can relax, grab a couple of beers or even play pool at the bar.
The staff is a talented tattoo artist who ensures the studio is 100% hygienic and safe while getting a tattoo done.
Location: 9 Bangla, Patong, Kathu District, Phuket 83150, Thailand (upstairs through the Aussie bar)
Contact: +669-3763-8542
Website: https://mayheminkphuket.com/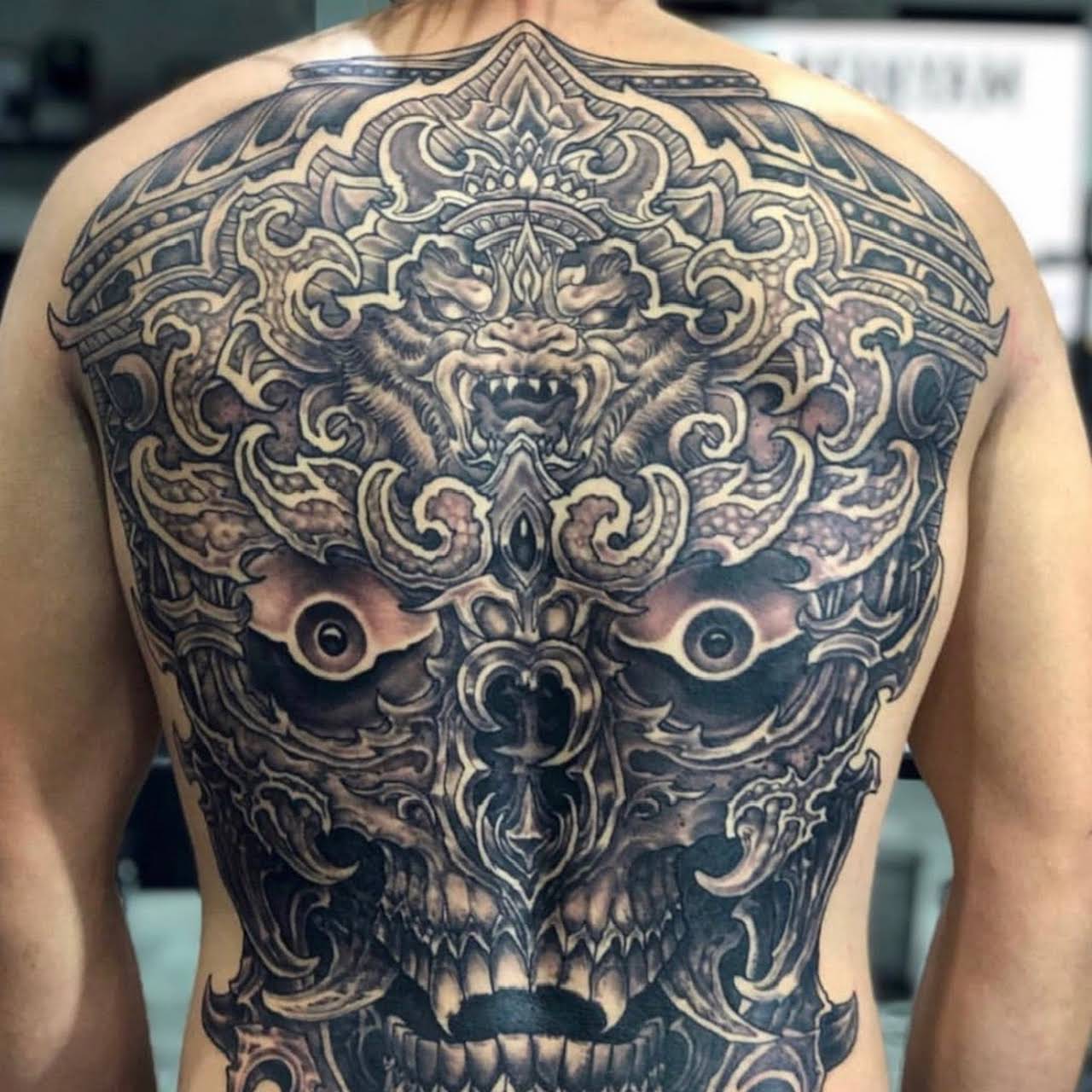 6. Patong Tattoo Studio Phuket
If you are looking for a tattoo parlor in Patong beach, the Patong Tattoo. co is a great place to get inked.
The staff at the studio is extremely helpful as they will also guide you through any doubts or hesitations of a tattoo and provide a solution.
The main objective of this tattoo shop is to provide the best customer service as well as the best tattoo results.
The skilled and talented artists produce all kinds of tattoos such as Neo-Japanese, Japanese dragon, realism tattoo, watercolors, Sak Yant tattoo, and many more other unique artwork that can be customized just for you.
The studio is clean, safe, and sterile which can enhance your tattoo experience.
Location: 60/12 Ratuthit Songroipi Rd, Patong, Kathu, Phuket, Thailand 83150
Contact: +66(0)93 664 0535
Website: https://patongtattoo.com/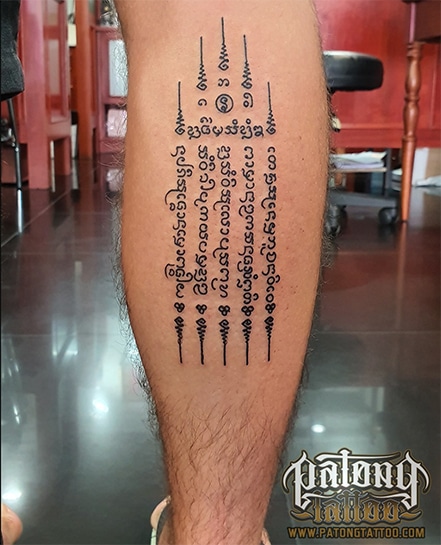 7. Spider Ink Phuket Tattoo Studio
The Spider Ink Tattoo studio is a tattoo shop in patong that is run by a friendly Australian manager.
The studio is spacious and clean, which is very important while getting a tattoo done.
Similar to the other studios on the list, Spider Ink has handpicked Thai tattoo artists who produce enticing designs that are both traditional and modern.
Japanese, watercolor, portraits, Thai bamboo tattooing are just some of the styles available at the studio.
What makes them stand out is that it is a 6 room guesthouse hotel as well. So if you are looking for convenience, quality, and exemplary customer service, this is where you want to be.
Location: 104, 23/24 Soi Post Office Thaweewong Rd, Pa Tong, Kathu District, Phuket 83150, Thailand
Contact: +61 403 166 601
Instagram: https://www.instagram.com/spiderinkphuket/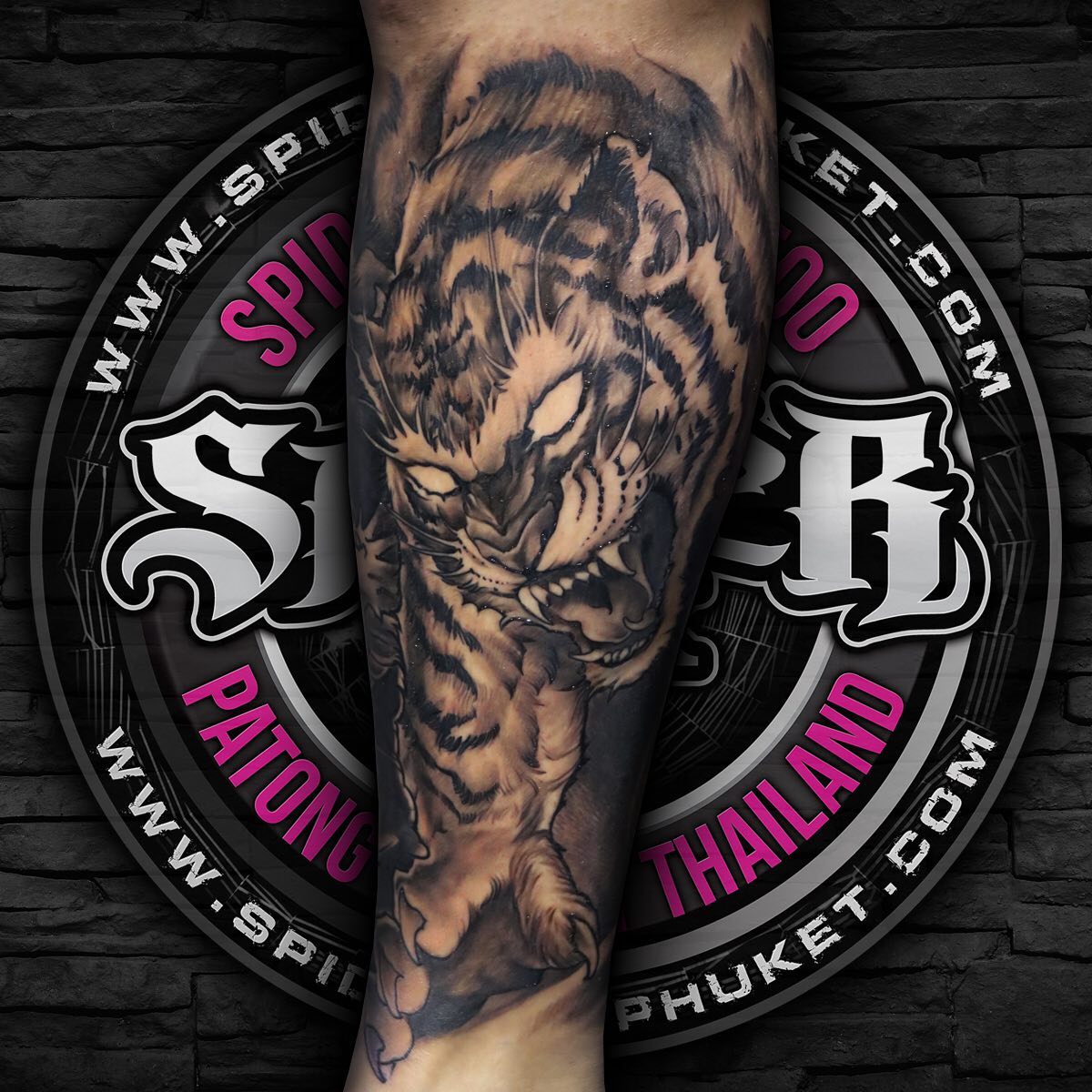 8. Seed Tattoo Patong
Seed tattoo studio in Phuket is one of the best tattoo brands on the island. This tattoo shop is run by Rucky, who has over 15 years of experience in the tattoo industry.
He and his staff specialize in a variety of tattoo designs and styles that are of high quality.
Apart from Thai tattoo design, they are also experts in American and Japanese styles which makes them a premier destination for tattoo enthusiasts.
The studio is sterile, equipped with the latest equipment, and quality inks that match the international standard of hygiene required in a tattoo studio.
Location: 205/1 Rat Uthit 200 Pi Road, Pa Tong, Kathu District, Phuket 83150
Contact: +66868607807
Facebook: https://www.facebook.com/Seedtattoo1
Instagram: https://www.instagram.com/seedtattoo/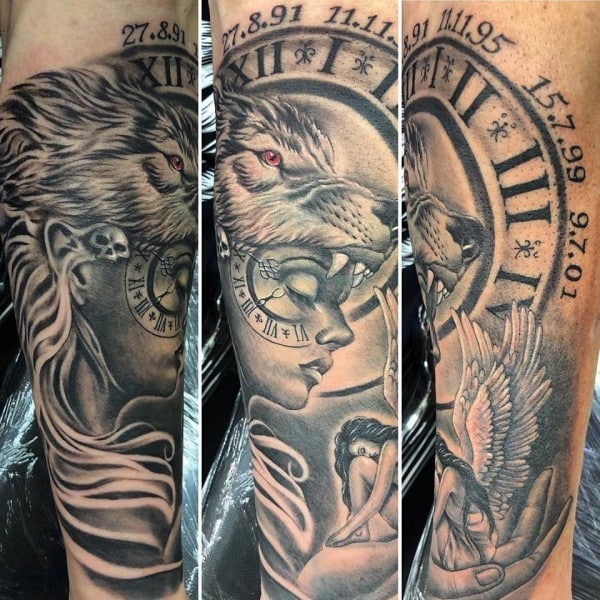 9. Wonderland Tattoo
Another safe and clean studio in Patong beach is the Wonderland Tattoo studio.
They are a team of highly trained professional tattoo artists that use the best inks, quality equipment and provide excellent customer service.
They create and design all types of tattoo styles according to your preference. Feel free to visit the studio and speak to an expert before getting inked.
Location: 5/11 Prachanukhro Road, Pa Tong, Kathu, Phuket 83150, Thailand
Contact: +66 91 034 0335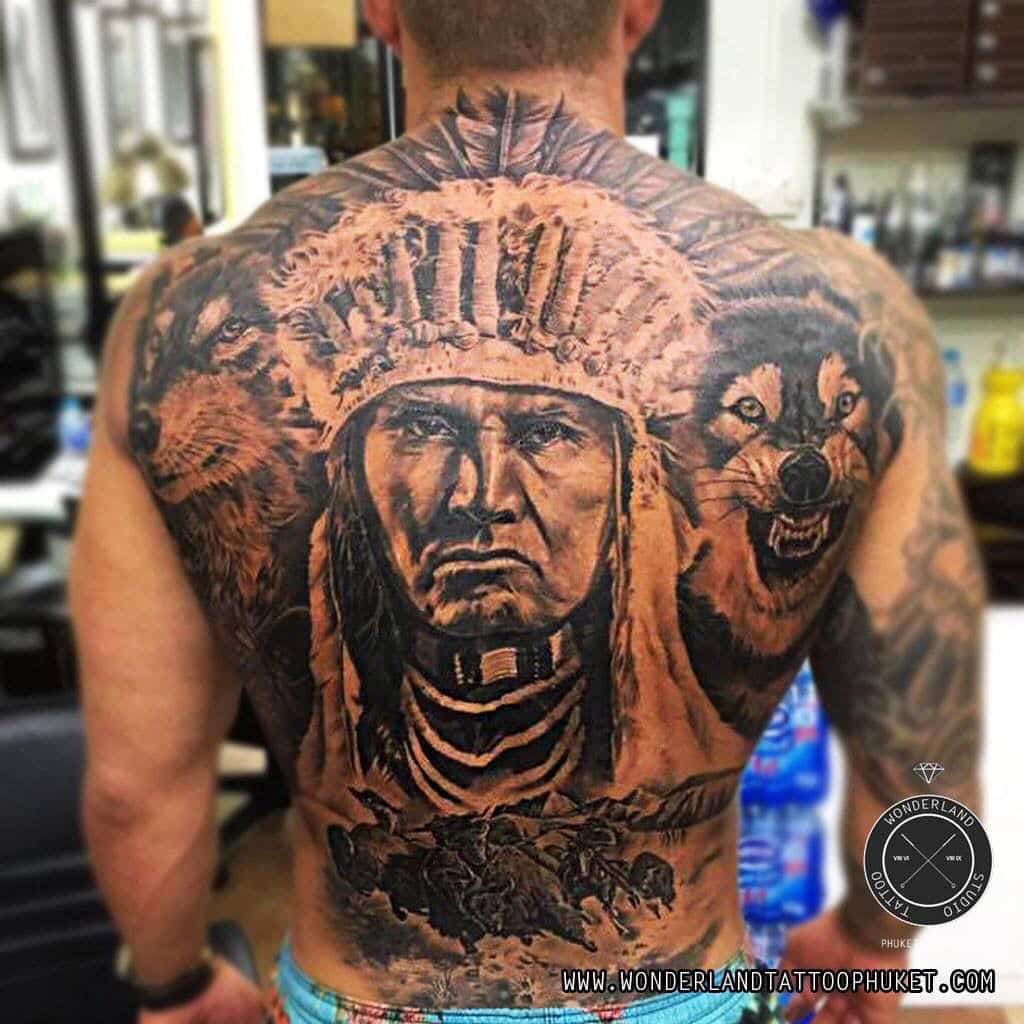 10. Pitbull Tattoo Phuket
Launched in 2013 by two brothers, Dario and Danilo who are tattoo enthusiasts. Their passion leads to the opening of one tattoo and piercing studio known as Pitbull Tattoo Phuket.
The Italian brothers oversee and manage the studio so that customers can receive the best service when they visit the shop.
This professional tattoo shop has some of the most skilled tattooists who are licensed to use modern machines and traditional bamboo techniques to create a variety of tattoo designs and styles.
Some of the styles are cartoon tattoos, Polynesian tattoos, Tribal tattoos, Mandela tattoos, black & grey, and more
Location: 31 Bangla Road, Patong, Kathu, Phuket 83150, Thailand
Contact: +66 95 545 6196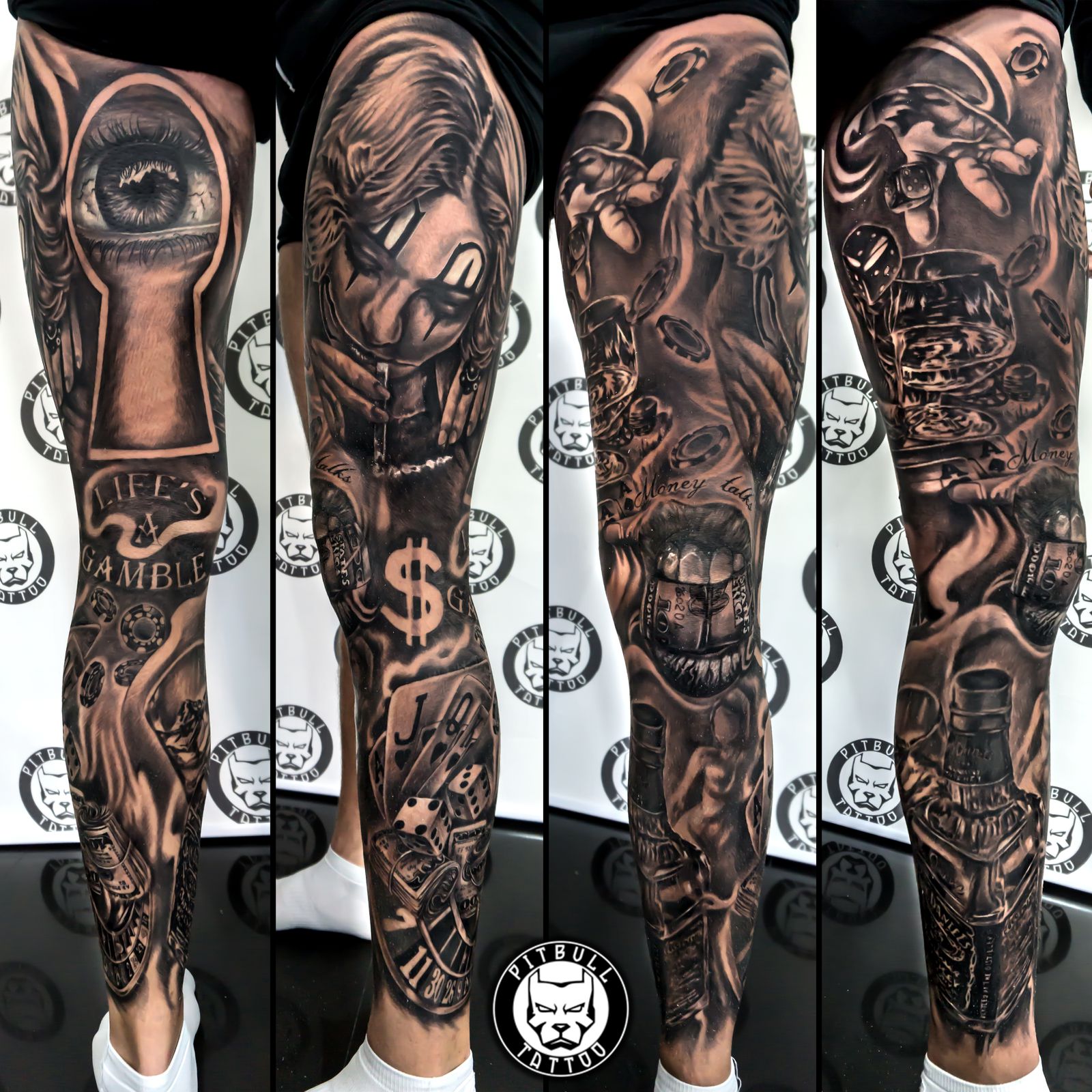 11. Siam Ink Tattoo
Located in the heart of Patong Beach, Siam Ink Tattoo is considered to be Phuket's first boutique tattoo studio. Ong, the owner has made a name for himself by achieving several international tattoo awards.
All the tattooists employed at Ong's Siam Ink are experienced in both traditional and modern tattoo machines. They ensure customer comfort and safety by setting a benchmark for hygiene practices.
This tattoo studio specializes in all types of tattoo styles that are unique, customized, and designed just for you.
Location: 141/5 Royal Paradise Hotel complex Rat-u-thid 200 Pee Rd, Pa Tong, Kathu District, Phuket 83150, Thailand
Contact: +66 81 676 9411
Website: https://siaminktattoo.com/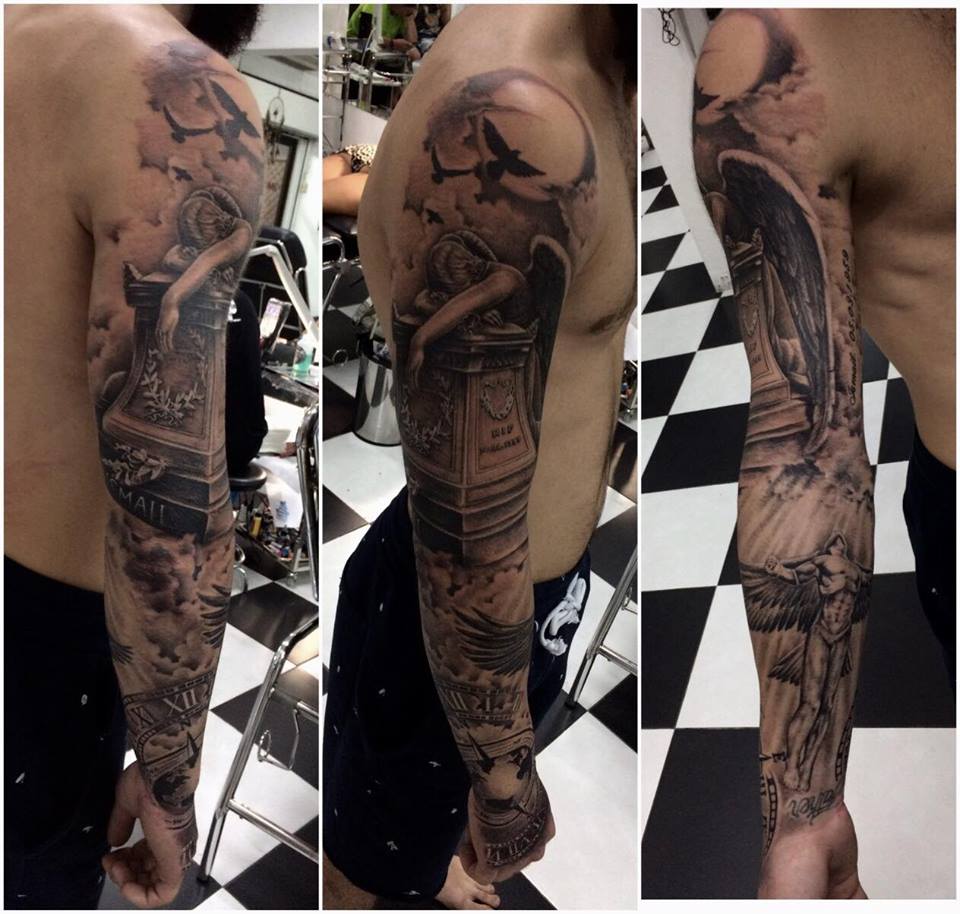 12. At Ink Tattoo
The At Ink tattoo studio is located in Bangtao Beach in Phuket Town that has been running since 2013.
The tattoo artists work on modern designs such as free-hand, cover-up, tribal, or even a custom design that matches your personality. They are also well versed in traditional styles such as Thai Sak Tant, Japanese, and so on.
A great feature that has been recently added is an open-air bar right across the studio. The At Ink Bar offers drinks and some delicious appetizers such as BBQ beef, pork skewers, etc that can accompany you during your tattoo sessions.
Location: Choeng Thale, Thalang District, Phuket 83110, Thailand
Contact: +66 81 747 1146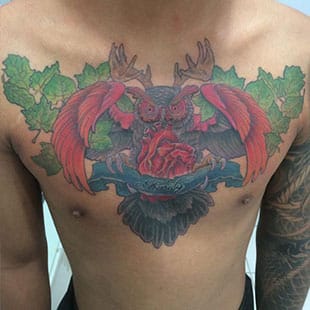 And It's a Wrap!
Tattooing is a serious business that requires skills, patience, and the best types of equipment.
So, if you are considering getting a tattoo, Phuket town has some of the most talented tattoo artists who can guide you in getting the best tattoo design in the cleanest and safest way possible.
FAQs
The cost of your tattoo ranges in size, style, or design. Usually starts at 1,000 Baht and can go higher than 60,000 Baht.
Editor - Thailand Nomads
Cindy quit her 9 to 5 job to pursue her passion for exploring mesmerizing locations in Thailand. She has been living here for the past 5 years now and through Thailand Nomads, she shares her experiences and insights about the must-visit places in Thailand.
Email: cindy@thailandnomads.com