Thailand enjoys international fame for its long history of exotic Spa treatment and professional therapists. The northern city of Chiang Mai features the best of these spas. If you are looking for top-class spas in Chiang Mai, go no further than our pick of the Top-7 that we have listed after long hours of research.
1.Fah Lanna Spa
Fah Lanna is a perfect option for availing five-star spa services at a reasonable price starting from 250 THB.The variety of services that the spa offers will leave you thinking. The choice is seemingly endless with the most preferred one being The Fah Lanna signature treatments.
It has two branches in the city, one in the Old City and the other in the heart of the city near the Night Bazaar. You can feel the exotic vibe right from the entrance. The wooden walkaway is built over a small lily pond that gives a feel of an oasis in the middle of a busy city.
The entire salon is lined with giant foliage like bamboo trees. You can relax under the tree shades munching on some fresh fruits after your session.
Contact:
Address:

Wiang Kaew Rd, Tambon Si Phum, Mueang, Chiang Mai, Thailand.

Telephone:

+66 53 416 191

Operating Hours:

Daily, 10:00 AM – 10:00 PM
2. Oasis Spa
Oasis spa is one of the most talked-about spas in Chiang Mai due to the extensive variety of services that it offers. The services include wraps, scrubs, facials, steam baths, jacuzzi, reflexology, and outdoor showers.
The most popular is their 24-carat gold oil massage where massage is done with real gold flakes that are infused into a massage oil with the tropical scent of jasmine and ylang-ylang.
At present, the Spa has 5 branches dotted across Thailand. The spa boasts of consistent top-class service in all their branches, irrespective of the location.
The spa has in-house trained professionals who know the exact acupressure spots that would take you on an exhilarating journey of rejuvenation and relaxation. The Masseur here incorporate Thai, Swedish, and Aromatherapy massaging techniques to produce a transforming experience.
Contact
Address:

Soi 1 Wualai Road

Telephone:

053 920 111

Operating Hours:

Daily, 10:00 AM – 10:00 PM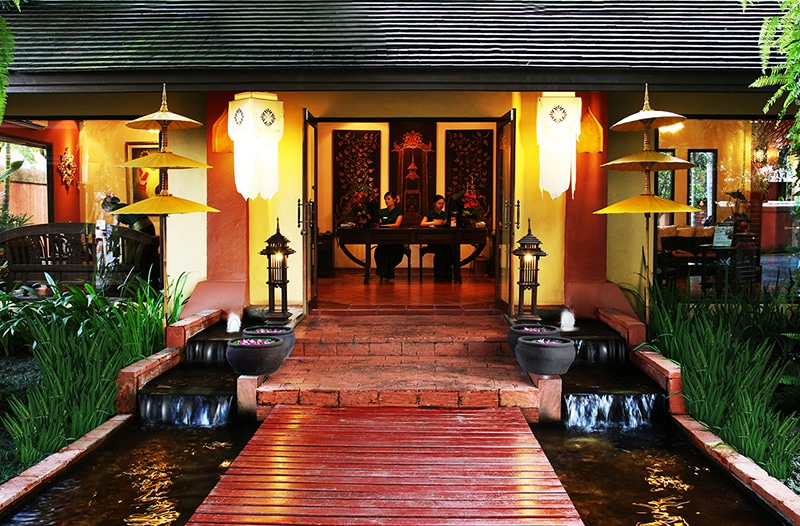 3. Lila Thai Massage
It is an ex-inmate employment and skill development center in Chiang Mai especially focussed on giving women both monetary independence and a fresh start. Presently there are 6 branches of Lila Thai Massage in Chiang Mai.
One of the 6 centers has a dessert store dedicated to giving an employment opportunities he specially-abled women who cannot move around.
The spa might not be very exotic but offers quality services such as facial treatment, pedicures, manicures, waxing, and eleven different types of messages.
The services are reasonably priced with the charges starting from 250THB for an hour's service.
Contact
Address

Lila Thai Massage, 37 Ratchavithi Rd, Prasingh Maung Chiang Mai, Thailand.

Telephone:

+66 53 279 403
4. Kiyora Spa
It is conveniently located between Thapae Gate and the Night Bazaar. It has opened recently but is already quite popular among the locals owing to its reasonable pricing and high standard of service. The spa offers a wide range of relaxing massages, spa, and beauty treatments.
It also has a sauna, outdoor swimming pool, and special couple services for honeymoon pairs. Most of their treatments use the Thai technique along with some medicinal herbs for relaxation.
One of its popular packages is the 'Thai Inspired' that includes foot reflexology, traditional Thai massage, and a hot herbal compress for 2 hours at the cost of 2,150 THB.
The interior of the spa is artistically designed to lend an aesthetic appeal.
Contact
Address

: 26/1 Chang Moi Soi 2, around 200m eastwards from Thapae Gate ****

Telephone

: 052 003 268

Operating Hours

: Daily from 10:00 am -10:00 pm
5. Dheva Spa and Wellness Centre
It is a unique sanctuary set up in a traditional Lanna-style building with ard carved sidlings. Its Burmese architecture is inspired by the original Burmese template in Mandalay. The center is best known for its holistic treatments including yoga, meditation, and traditional Ayurveda practices.
The services are broadly classified into two sections- Ayurveda and Specialised Therapies and A Wellness Retreat program that lasts for 3-21 days.
The most popular is their 'Lanna Ceremony' package that includes body scrub, a steam bath, and four exotic massages.
It is built over a vast area to provide spacious suites and service stations. The wellness center features a hydrotherapy room, two hairdressing stations, manicure and pedicure stations, a café, an outdoor relaxation area, and a boutique.
Contact
Address:

Dheva Spa and Wellness Centre, 51/4 Chiang Mai – Sankampaeng Road Moo 1, Muang, Chiang Mai, Thail

Telephone:

+66 53 888 888

Email: [email protected]
6. Cheeva Spa
It is one of the top spas in Chiang Mai that has been felicitated several times by Thailand Tourism and Trip advisor for its top-notch services. It has also been recognized by the Thai Spa Awards multiple times.
The spa offers a wide variety of services. The most recommended two are the Coconut Honey Scrub and Cheeva Detox Package. The services are quite expensive as compared to the other Thai spas in the country. The starting fee is 1300THB for a 60-minute service.
Some visitors justify the high prices with the skill, ambiance, professionalism, cleanliness, and refreshments that the spa offers. At present, it has two branches, both in the north of the city. One is in the old town and the other near Nimmanhaemin Road.
Contact
1.4/2 Hassadhisawee Road, northwest of the Old Town

2.Baan Sirimankalajarn 6 Soi 7, Sirimankalajarn Road, near Nimmanhaemin Road
Telephone:

+66 53 211 400

Operating Hours:

Daily from10:00am to 09:00 pm
7. Green Bamboo Massage
As the name suggests, it is an eco-friendly Spa that manufactures its own organic cosmetics. It is by the far the cheapest Spa in Chiang Mai where the services start at 130 THB for half an hour. It mainly offers traditional Thai massages.
The treatment offered here includes Tok Sen- a rare ancient Lanna Thai Massage technique, and Bamboo massage or Coconut Oil Massage. The center is certified by the Thai Ministry of Public Health since 2013.
Contact
Address:

Green Bamboo Massage, Moon Muang Road, Lane 1, Mueang, Chiang Mai, Thailand.

Telephone: +66 89 827 5563
Bottom Line
Hence, we see that Chiang Mai has an abundance of spas ranging from street-side pop-up massage chairs to exclusive spas. In short, the city has something to offer to all types of visitors: High-end and budget-friendly; Couples and Singles; Traditional and Modern.
FAQs
The Fah Lanna Spa and Kiyora Spa are considered best for couples.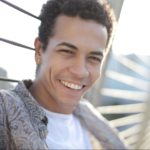 Founder - Thailand Nomads
Jordan started Thailand Nomads primarily for sharing his experience of exploring Thailand for several years. The objective is to help tourists especially digital nomads plan their travel itinerary when visiting Thailand.
Email: [email protected]