Trust me when I tell you that the spa and massage experience you get here in Thailand is unparalleled.
If you're looking for a spa therapy or massage in Phuket, you're in luck! There are plenty of great places to choose from.
In this blog, we discuss the best Massage and Spa centers in Phuket that you can definitely check out for a memorable spa experience.
1. Kim's Massage and Spa
It is by far the best massage and spa parlor in Phuket that has the best reviews online. The parlor is named after the owner, Kim, who started it in 1999.
At present, the spa has over seven branches in Phuket town and one on Rawai beach. The parlor offers various spa and massage services in different packages.
The staff is very professional and will make you feel welcomed and valued. There is complimentary tea before and after the sessions.
Location: Old Town, Phuket
Contact: +66 76 390 677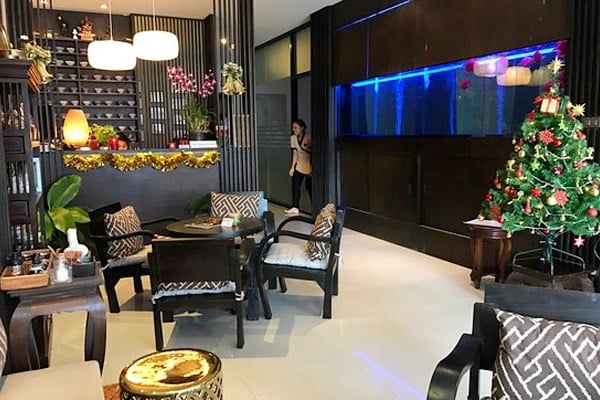 2. Oasis Turquoise Cove Spa
Turquoise Cove is a premium spa that is a part of the award-winning spa chain in Thailand- Oasis Spa.
The spa is conveniently located near the Kamala beach, and if that was less, the spa provides free transportation service!
The ambiance of the place has a Moroccan touch with a central pool. The services and treatment packages offered here are very overwhelming.
It includes services like herbal steam in a sauna room, rain showers, aromatherapy, acupressure treatments, and deep-soak baths, among others.
One of their best-seller packages is the Siamese Therapeutic Wisdom package, which mixes different techniques and treatments and lasts about three hours.
Location: 71/10, Kamala, Kathu District, Phuket
Contact: +6676337777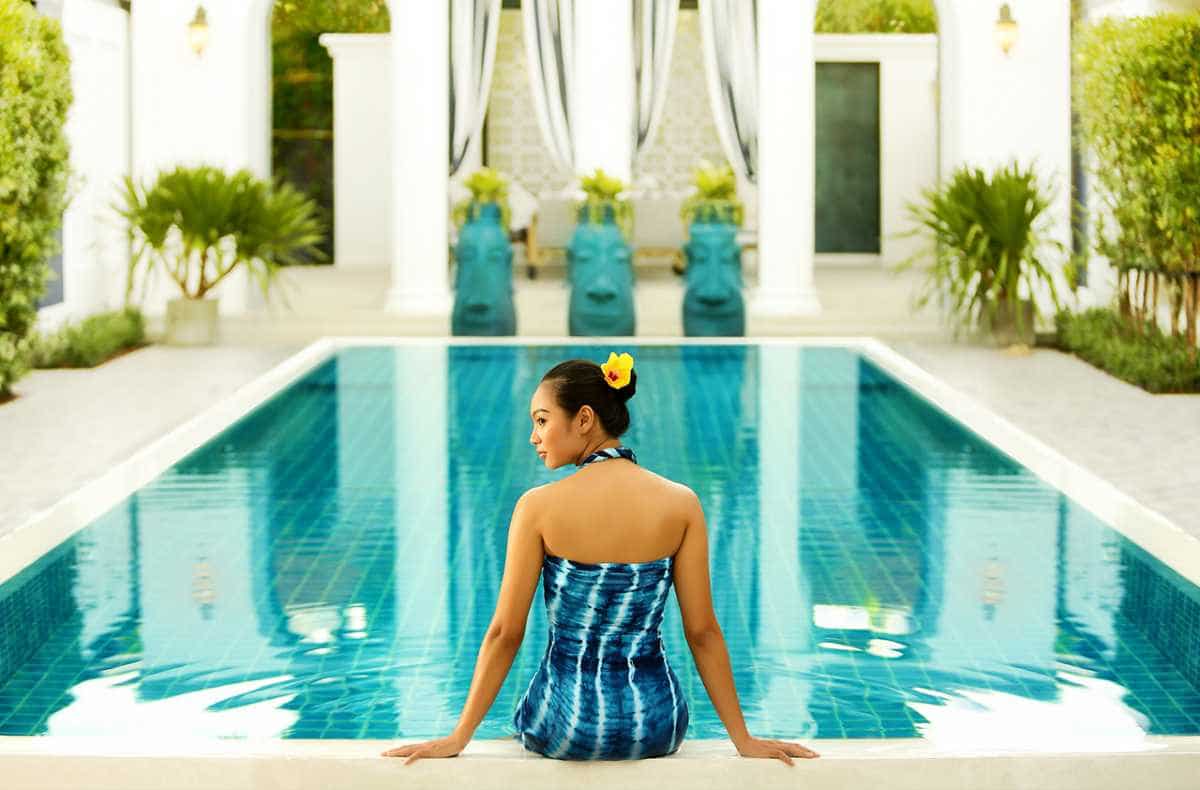 3. Orientala Spa
It is one of the most reasonably priced spas in Phuket. It is the perfect choice for those who want to have a budget-friendly traditional Thai spa treatment.
The spa center offers a wide variety of services such as skin treatments, Thai massage, sports massage, aromatherapy, facials, foot scrubs, and head massages.
At present, it has four branches in the Patong area. All the centers offer a spotlessly clean and relaxing environment where you can enjoy the spa sessions to the fullest.
Location: 49/145 Raj-U-Thid, 200 Pee Road, Patong Beach, Phuket
Contact: +66 (0) 76 290387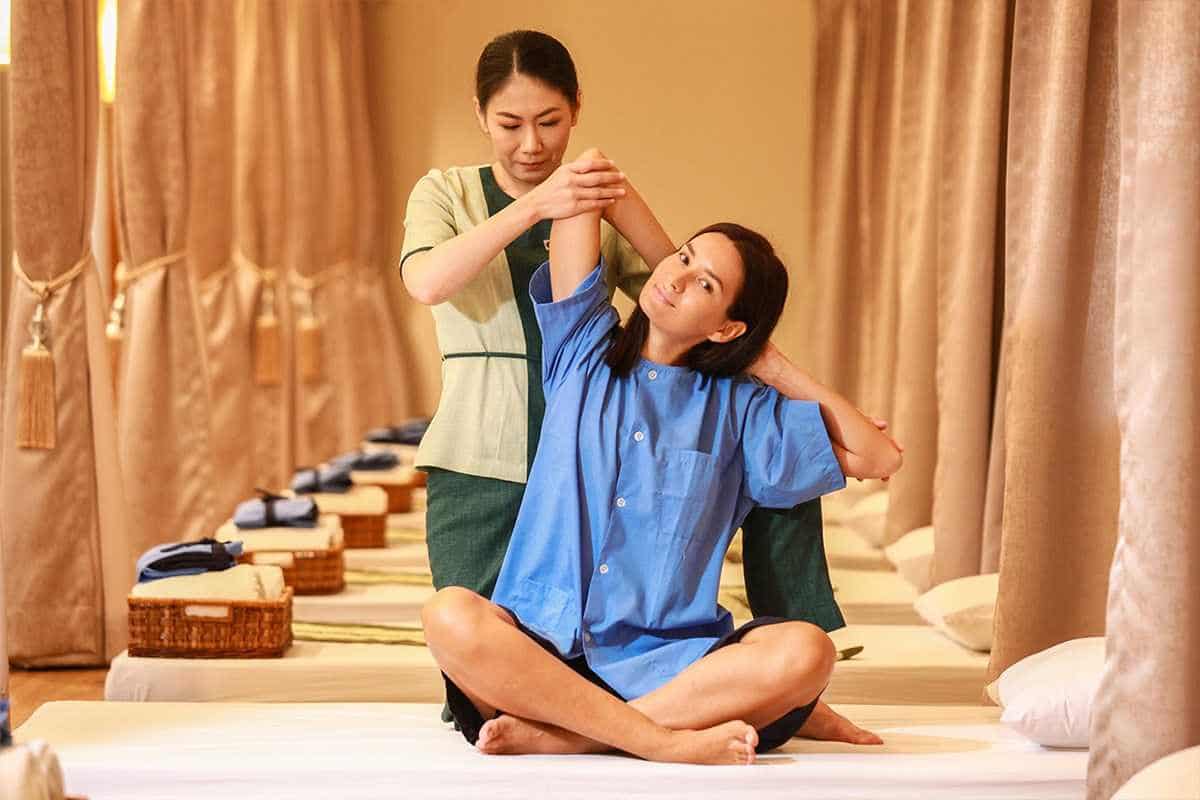 4. Eforea Spa
Located in Hilton Phuket, Eforea is a state-of-the-art spa service in Phuket.
The use of organic plant ingredients and age-old techniques in an idyllic setting sets it apart from the competitors.
There are secluded spaces to ensure complete privacy for each visitor. There is a special couple's villa for a more romantic spa experience.
The spa offers relaxing aromatherapy, traditional Thai massages, body detoxifying, and replenishing treatments in addition to nail care, facials, manicures, pedicures, and other beauty treatments.
Location: Hilton Phuket Arcadia Resort & Spa, 333 Patak Road, Karon, Mueang Phuket
Website: www.hilton.com
Contact: +66 76 396 433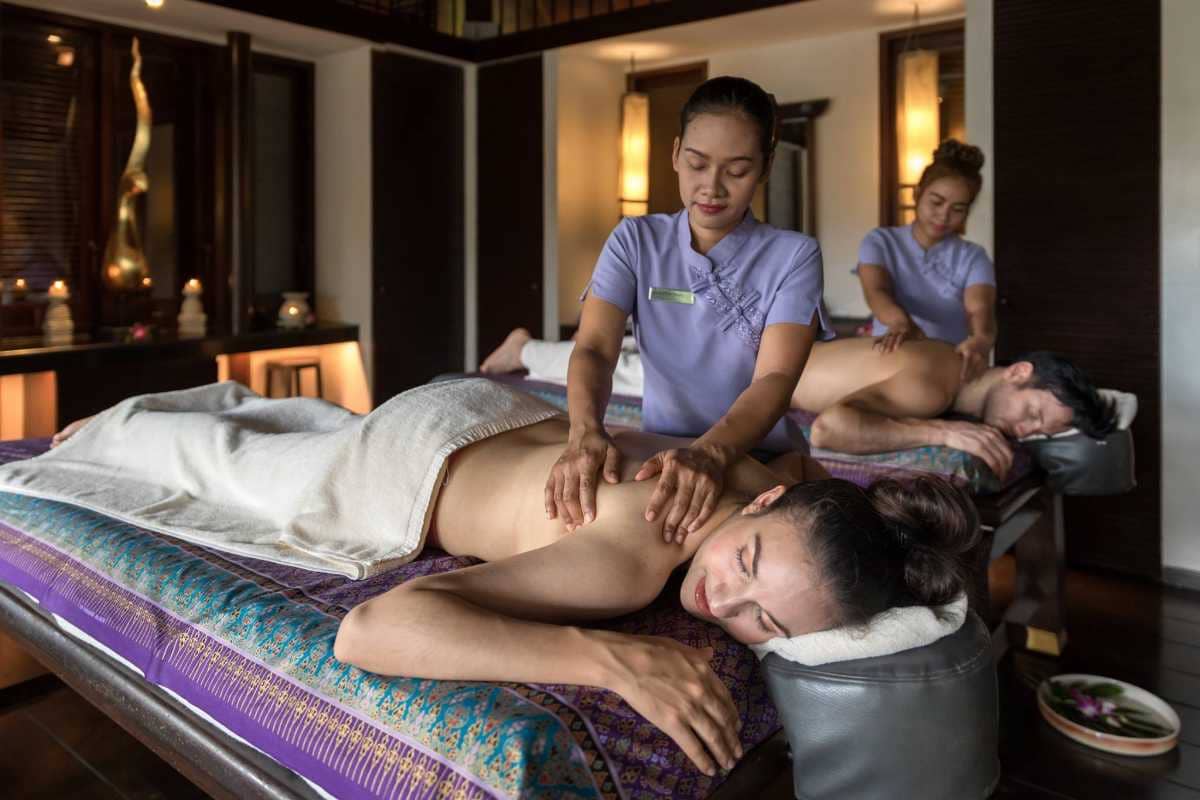 5. Santosa Detox and Wellness Center
Located in Kata Hills, Santosa Detox and Wellness center is among the top spa services in Phuket that are well-known for its top-notch service.
It is also among the largest spa centers with over sixty rooms to provide a relaxing stay experience to the visitors.
The spa center is surrounded by lush green forest and offers a scenic view of the Andaman sea.
Besides other facilities, the center offers a five-star rated raw & vegan restaurant, a full-service spa, a juice bar, eight colon hydrotherapy rooms, a herbal steam sauna, a plunge-style ice bath, and a library.
Location: 3 Soi Plak Che2, Patak Road, Karon,Amphoe Muang, Phuket, Thailand, 83130
Website: https://www.santosaphuket.com/
Contact: +66 (0) 76 330 600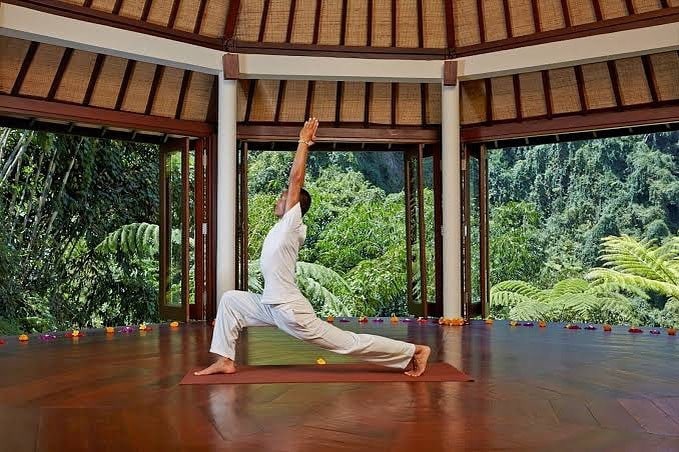 6. Banyan Tree Spa
It is one of the longest established spas in Phuket that pioneered the tropical garden spa concept in Phuket.
It also enjoys the reputation of being Asia's first luxury spa resort.
The treatment rooms are set in luxurious gardens that give it a serene atmosphere, perfect for a relaxing spa experience.
The center offers an exotic blend of calming baths, traditional massages, scrubs, health and beauty services.
You get to choose from a range of services like Indian, Chinese, and Indonesian massages.
Location: 33 Moo 4, Srisoonthorn Road Cherngtalay, Amphur Talang Phuket
Website: https://www.banyantree.com/spa-wellbeing/find-a-spa/banyan-tree-spa-phuket
Contact: 076 372 400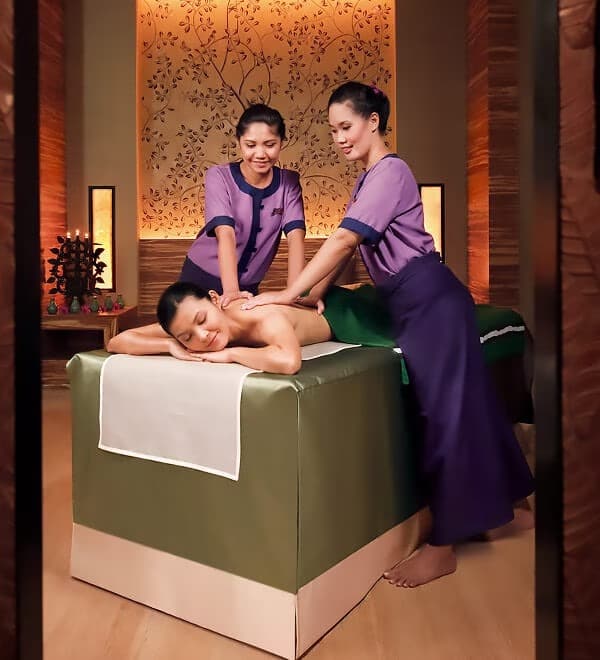 7. Infinite Luxury Spa
It is located in the five-star Kata Rocks property and has been a proud winner of the World Luxury Spa Award for five years in a row.
The spa center offers eight luxury treatment suites furnished with both modern and traditional equipment for specific treatments.
You can avail yourself of rejuvenation therapies, relaxing massages, cleansing scrubs, and recovery programs in a luxurious pool villa. The spa has a sleek, minimalist design with spectacular ocean views.
You also have an option to buy a day pass to the resort and use the gym.
Location: Kata Rocks Resort & Residences, 186/22 KokTanode Road Kata, Mueng, Phuket
Website: https://www.katarocks.com/phuket-luxury-spa/
Contact: 076 370 777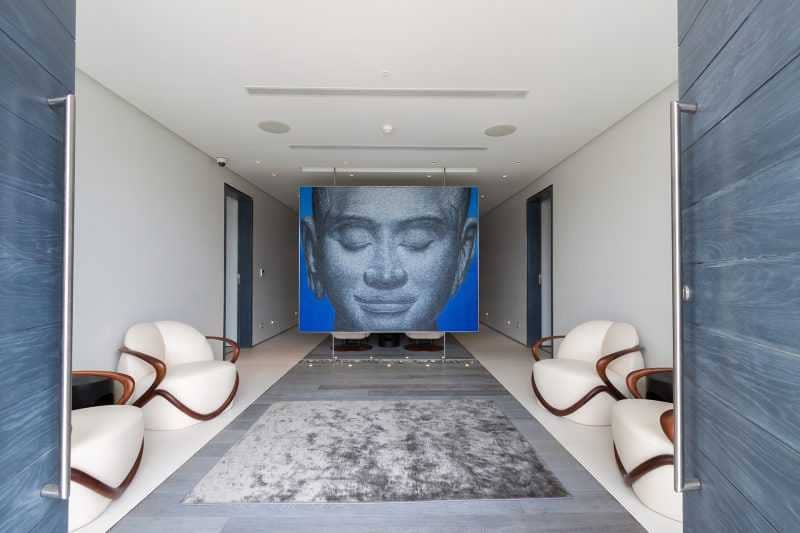 8. De Surin Health Spa
Located on Surin Beach, it is a chic wellness center popular for its top-notch spa services.
The center is especially famous for Thai herbal facials, sea salt scrubs, nail care, foot treatment, and heavenly aromatherapy hot oil massages.
The services are also very reasonably priced, considering the quality.
They also offer a unique spa service to sportsmen under 'Sports Massage Therapy'. It especially caters to athletes, the steps of which depend upon the sport practiced by the athlete.
Location: 170/1 Bandon-Cherngtalay Road, Choeng Thale, Thalang District, Phuket
Website: https://www.facebook.com/desurinspa/
Contact: 095-0932288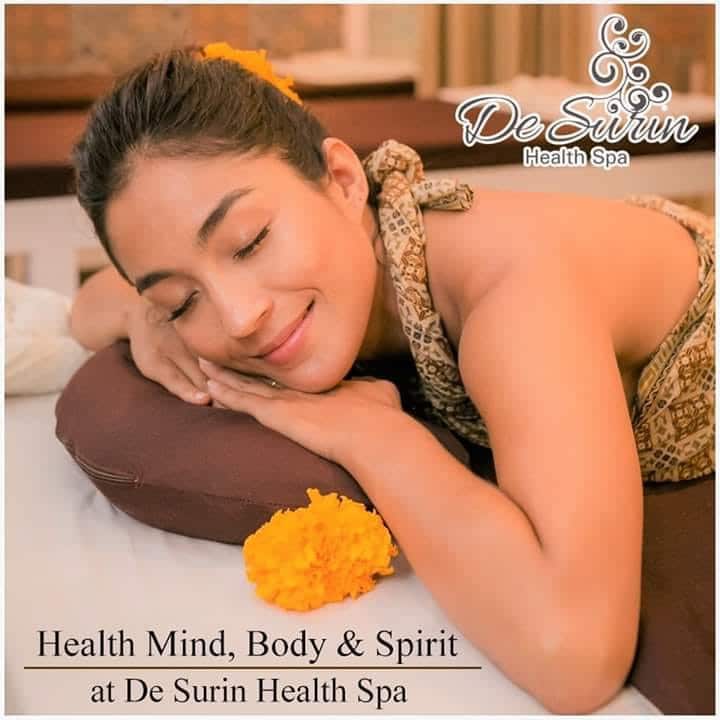 9. Mandara Spa
It is the best couple spa in Phuket, with over sixteen exclusive rooms. The spa is especially famous owing to its premium location inside the J.W Marriott Resort.
There are both contemporary and traditional packages available.
Do visit for a premium aromatic steam, salt scrub, massage, and relaxing facial.
Location: JW Marriott Resort, Mai Khao, Phuket
Website: http://www.mandaraspa.com/Main/SpaView.aspx?SpaID=34
Contact: +66 76 338 201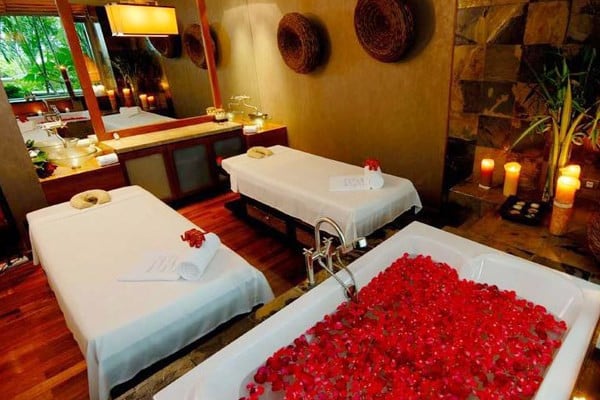 10. Coqoon Spa
The coqoon spa is located on Nai Yang Beach.
The spa rooms are in the shape of spherical thatch that resembles cocoons hence the name Coqoon! There are a total of eight treatment rooms here.
The place is soothing, relaxing, and romantic with a touch of nature. The tree house exteriors lend a unique appeal to this resort that makes people return to it.
Location: The Slate, 116 Moo 1, Sakhu, Nai Yang Beach, Phuket 83110
Contact: 076 327 006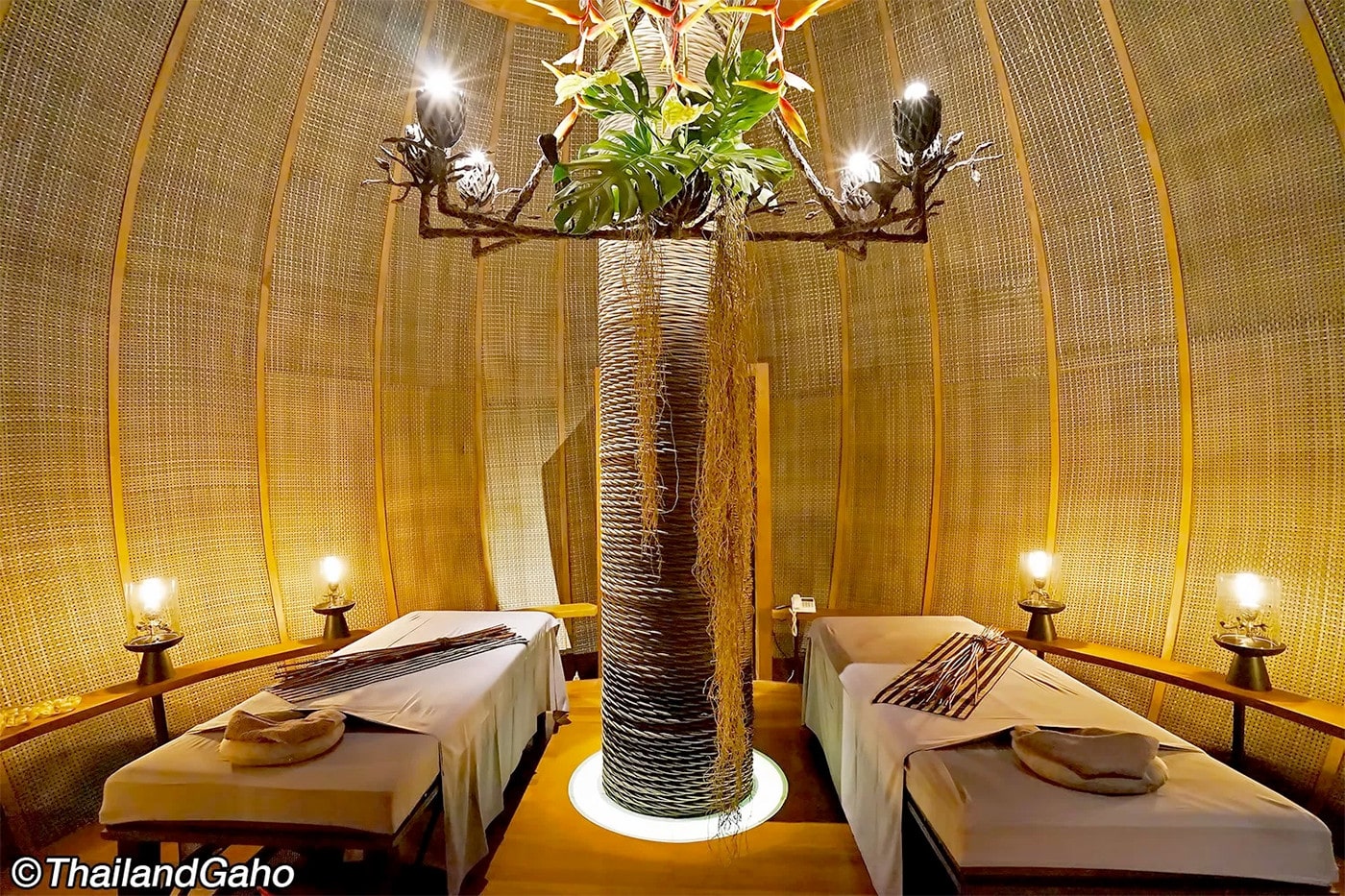 11. De Flora Spa
This spa center is known for its highly professional staff and elegant setup. Owing to the rejuvenating services and heavenly décor, they are among the best spas in Phuket.
Some of the services offered are facials, foot massages, full-body massages, aroma massages, scrub, detox, manicure-pedicure, steam, and Sauna.
Location: 216 Rash-u-tit 200 Pee Road, Phuket
Phone: +66 76 344 555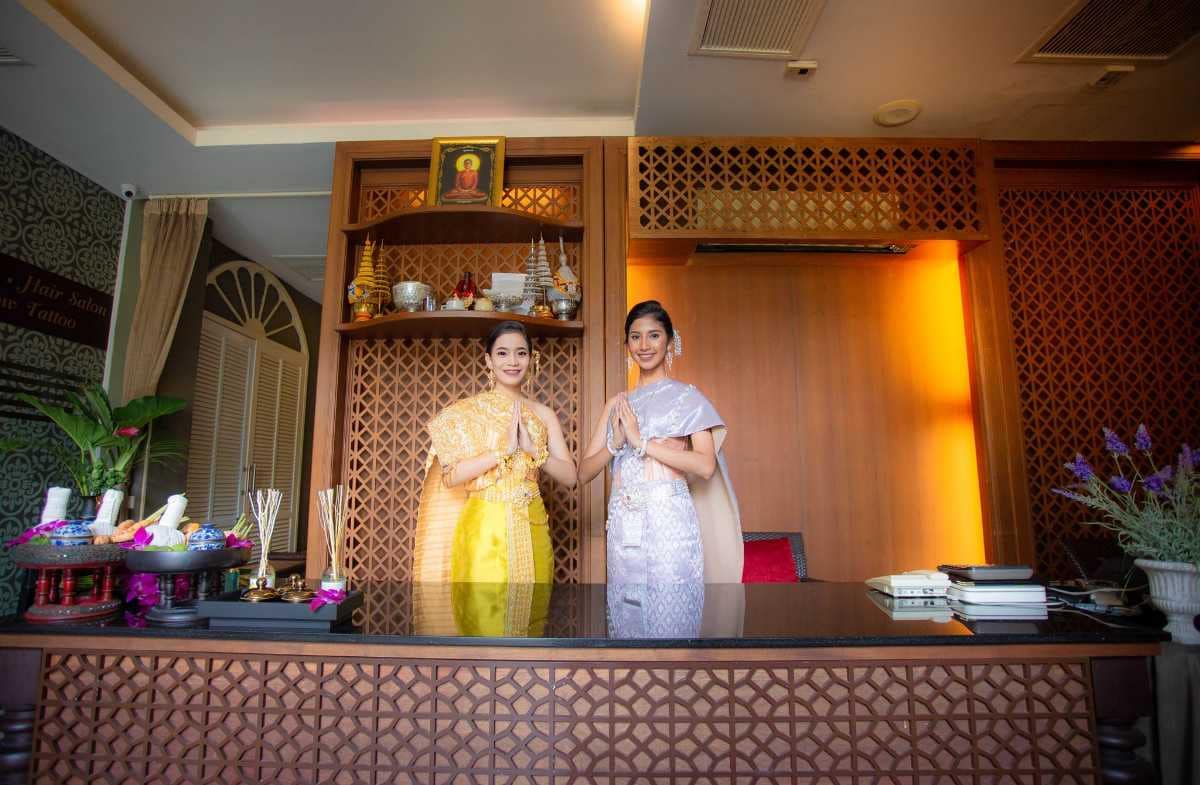 Do let us know about your spa experience in Phuket. For more updates on the best spots in Thailand, keep following Thailand Nomads. You can even write to us for any queries.
Editor - Thailand Nomads
Cindy quit her 9 to 5 job to pursue her passion for exploring mesmerizing locations in Thailand. She has been living here for the past 5 years now and through Thailand Nomads, she shares her experiences and insights about the must-visit places in Thailand.
Email: cindy@thailandnomads.com