It is a well-known fact that Thailand is world-famous for its cheap and reasonable healthcare. The city of Chiang Mai has some of the best of these hospitals that offer an international standard of service.
Whether you are visiting Chiang Mai as an expat or residing here as a permanent resident, this article might help you choose the best hospital in case of an emergency.
Find the best medical care with our guide to the top hospitals in Chiang Mai, where state-of-the-art facilities, highly-skilled staff, and international standards of service ensure your health and well-being during your stay in Northern Thailand.
7 Hospitals in Chiang Mai
1.Chiang Mai Ram Hospital
Operating since 1993, it is by far the best group of hospitals in Chiang Mai that has several accolades to its credits. Chiang Mai Ram Hospital is certified by the JCI (Joint Commission International Standard) in the US, an international organisation that provides accreditation to hospitals around the world.
This hospital chiang mai has many branches that offer world-class healthcare. The staff at all the branches speak English which means that you can communicate your problems to the doctor without any language barrier. The food and accommodation facilities are top-notch and because of the same reasons, it is quite expensive.
Address: 8 Bunrueang Rit Rd, Tambon Suthep, Chang Wat Chiang Mai 50200
Website: https://www.chiangmairam.com/
2. The Bangkok Hospital
It is another notable private hospital chain in Chiang Mai that offers impeccable healthcare. Not only Thailand, but it is also one of the largest privately owned hospitals in Southeast Asia. It is recognised by the Joint Commission International Standard.
This branch was opened in the year 2014. It has a total of 21 specialty clinics in chiang mai including Cosmetic Surgery Clinic, Oncology Clinic, Pediatric's Clinic, Women's Health Clinic, Rehabilitation Clinic, etc.
The hospital has its own helipad that is used to transfer critical patients to other hospitals in case of an emergency.
It supports English, Mandarin, Japanese, Korean, Burmese, French, and some other languages for international patients.
Address: 88/8 Moo. 6, T. Nong Pa Khrang, Huaykwang Chiang Mai, 50000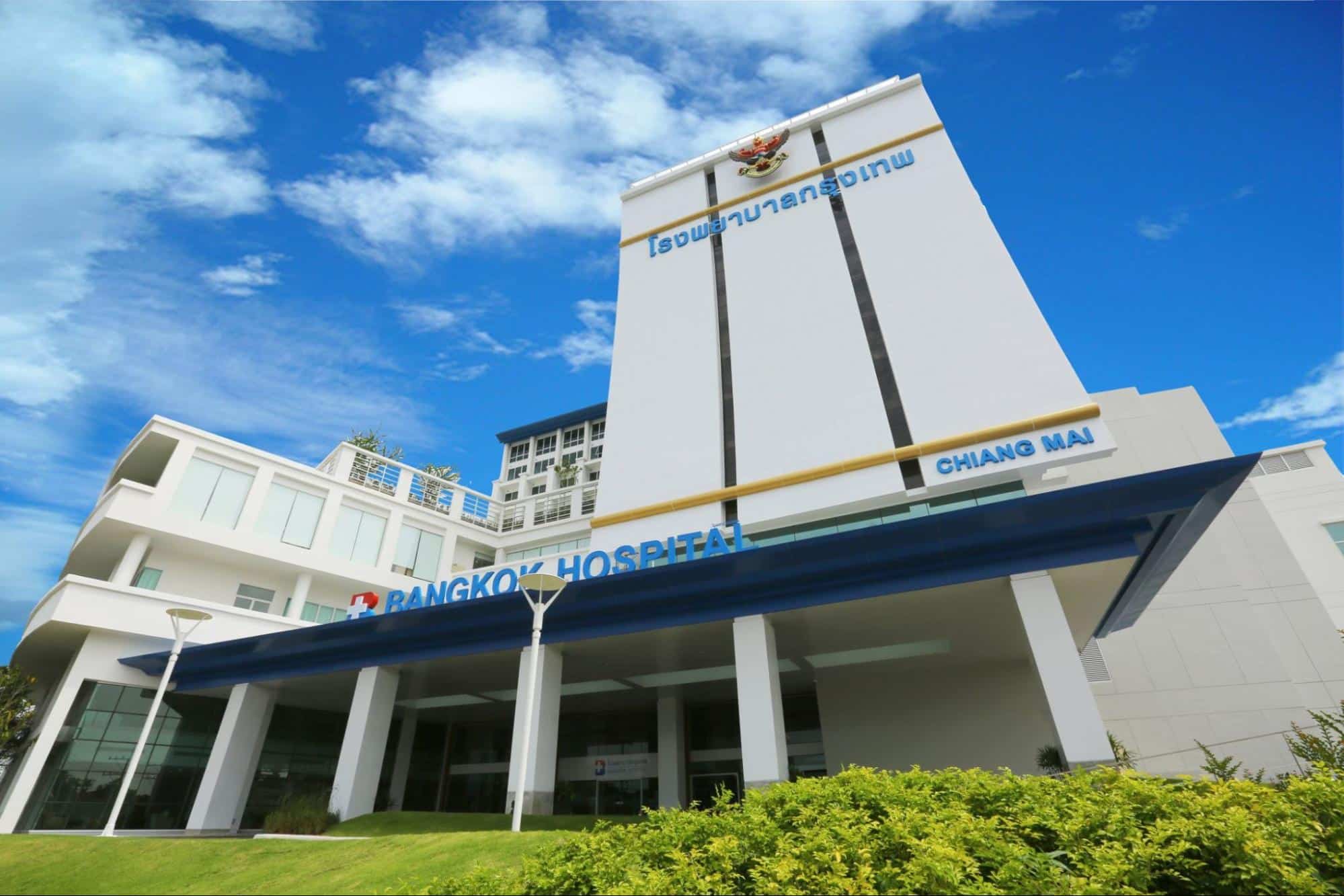 3. Sriphat Hospital
This hospital was founded in the year 1997 by the University of Chiang Mai. It is especially popular among the ex-pats besides the local residents.
The hospital has a 24-hour ambulance service and was one of the officially recommended hospitals during the 15th ASEAN University Games in 2010.
It is well-known for its quick response time even if you turn up without an appointment. It is able to maintain this reputation by employing over 200 doctors, specialists, and consultants.
The hospital has a 24-hr emergency ambulance service. Presently it has 171 general beds and offers excellent medical services at very reasonable prices.
Address: 110/392 Sriphat Bld. Inthawarorot Rd., Chiang Mai Thailand 50200
Website: www.cmed.cmu.ac.th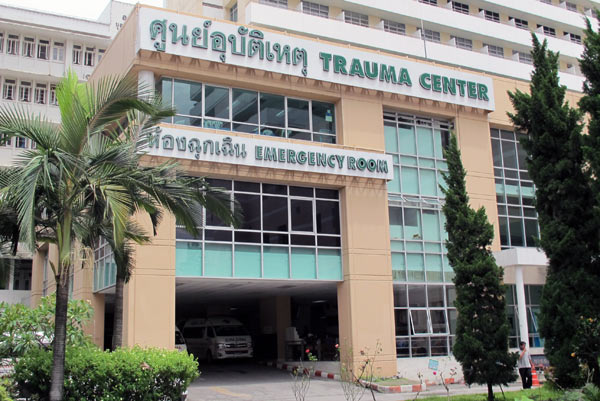 4.Lanna Hospital
The Lanna hospital is a widely preferred choice for healthcare in Chiang Mai as it offers top-notch services like the Chiang Mai Ram and Bangkok hospital at a much lesser cost.
It is particularly famous for cardiology, obstetrics, and gynecology medical experts. Many of the doctors here have received training from top international universities.
The staff is fluent in English and Thai and has on-site interpreters for Japanese and Mandarin. It offers services from something as basic as dental procedures to complex infertility treatments and advanced heart procedures. It also has an air-lift facility to ensure the timely transfer of critical patients.
Address: 1 Sukkasem Road Chang Phuak, Chang Wat Chiang Mai 50300
Website: https://www.lanna-hospital.com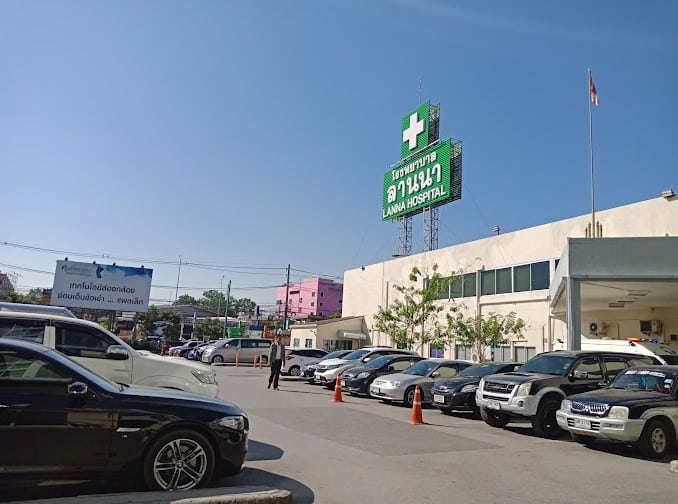 5.Rajavej Hospital
The hospital was established in 1997 and at present is a popular name among the best hospitals in Chiang Mai. It has over 40 physicians on staff, plus specialists and consultants that are contacted as and when required.
At present, the hospital has more than 20 specialty services and departments such as internal medicine, surgery, pediatrics, gynecology, dental clinic, dermatology, radiology, ENT, postmenopausal, physical therapy, dialysis, sports medicine, urology, gastrointestinal and liver, cardiovascular, and endocrinology.
It also features state-of-the-art diagnostics facilities. The hospital rooms are well-equipped and most doctors speak fluent English.
Address: 316/1 Chiang Mai-Lamphun Rd, Tambon Wat Ket, Chiang Mai
Website: www.rajavejchiangmai.com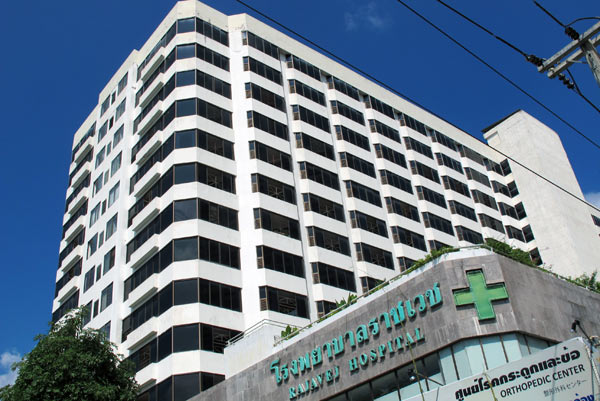 6.McCormick Hospital
The McCormick hospital was founded in 1888 by American Presbyterian missionaries and operates on a Christian ethos. It is ISO-certified and serves 20,000 in-patients each year.
The hospital has a fully equipped emergency wing that is open 24 hours. It also offers a special pediatrics and vaccination clinic.
It even has an outdoor covered playground where children of the patients can enjoy. Both the staff as well as the doctors are fluent in English plus they have an on-site translation facility for foreign patients.
Address: 133 Kaewnawarat Road, Amphoe Mueang Chiang Mai, Chiang Mai
Website: https://www.mccormick.in.th/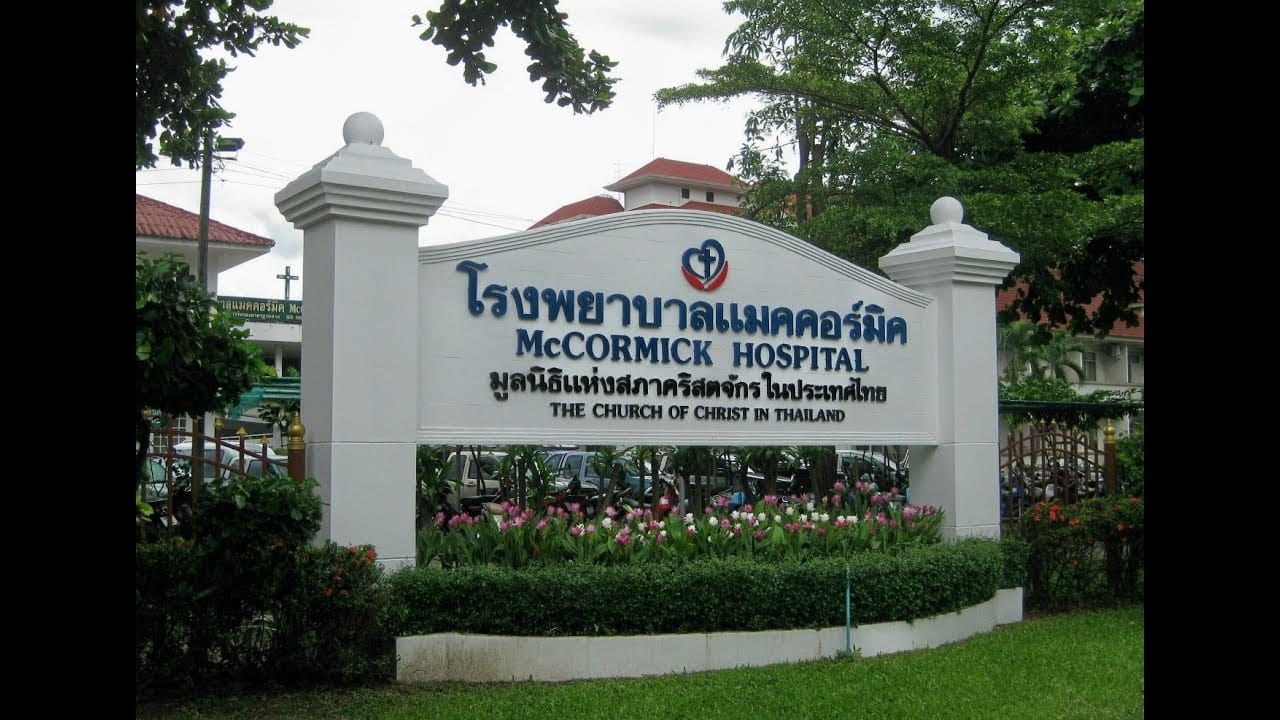 7. Chiang Mai Neurological Hospital
It is a public hospital that enjoys the reputation of the Best Neurological Hospital in Thailand and rightly so. They have a stellar record of successfully treating patients with neurological disorders, especially strokes.
At present, the hospital has a capacity of 240 beds and treats patients from all over Thailand.
It regularly receives referred patients from other hospitals. Besides being the best neurological hospital, it is also one of the leading research centers that cater to interns and students in Chiang Mai.
Address: Chiang Mai Neurological Hospital No. 2, Suthep Road, Chiang Mai 50200
Website: https://www.cmneuro.go.th/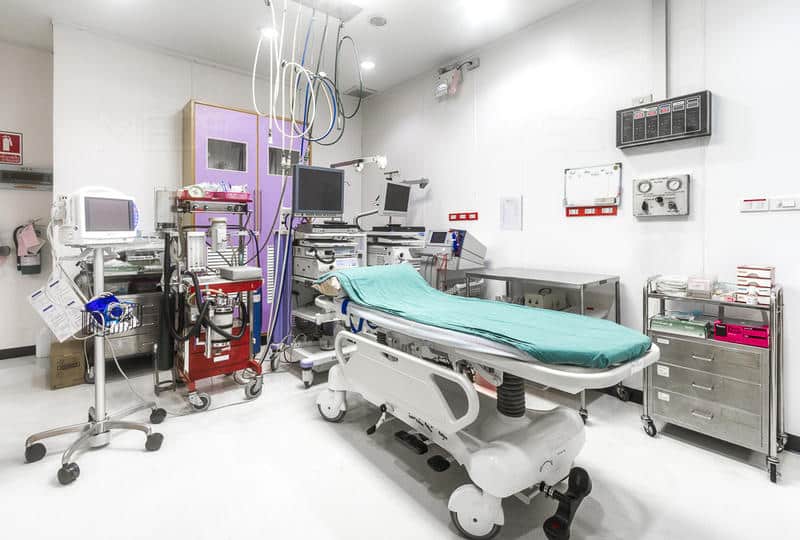 Conclusion
Besides the above-mentioned hospitals, you can also consider some other public hospitals in Chiang Mai such as Maharaj hospital, Nakornping Hospital, Sarapee Hospital, Hang Dong, and San Kamphaeng Hospital.
FAQs
Yes, a majority of Doctors in Chiang Mai hospitals have received training abroad and are experts in their field.
Founder - Thailand Nomads
Jordan started Thailand Nomads primarily for sharing his experience of exploring Thailand for several years. The objective is to help tourists especially digital nomads plan their travel itinerary when visiting Thailand.
Email: jordan@thailandnomads.com