Thailand's northern province of Chiang Mai has an abundance of fishing opportunities both for beginners as well as professional anglers. It has numerous secluded fishing lakes and reservoirs, well-stocked with both Thai species as well as imported ones that are a treat to reel. Embrace the thrill of angling in Thailand's diverse fishing locations, offering an exciting experience for novice and expert anglers alike.
Reel in unforgettable memories at the top fishing spots & tours in Chiang Mai, where serene lakes, well-stocked fishing parks, and experienced guides offer anglers of all levels the opportunity to enjoy a relaxing day of fishing amidst the natural beauty of Northern Thailand.
4 Top Fishing Spots & Tours in Chiang Mai
1.Big Game Fishing Adventure
It is deemed to be one of the best onshore fishing experiences in Northern Thailand. The Big Game Fishing Adventure caters to both beginners as well as professionals.
Here you can learn the basics of fishing and also whet your skills as an experienced angler.
The trainers here are highly skilled in the fishing sport and guarantee that you will catch a fish irrespective of your prior experience. Pick-up and drop-off from and to your destination are included in the package along with a sumptuous authentic Thai meal.
The trainers are very patient, friendly, and arrange for all the necessary gear so you do not need to bring anything from home. If you are lucky, you can even get your hands on the 40kg giant Mekong catfish that swim in these waters.
The average cost of the package is around 1500 Thai Baht.
Website: http://www.biggame-fishingthailand.com/
Facebook: https://web.facebook.com/biggamefishingtourchiangmai/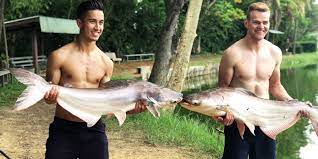 2. Dream Lake Chiang Mai Fishing Resort
It is by far the most adventurous and exotic fishing experience in Chiang Mai. Dream lake is located at a distance of 8 km from Chiang Mai.
It has the most varied stock of fish in the whole of Thailand that includes giant Mekong catfish, striped catfish, Giant Siamese carp, Julian's golden price carp, small scale mud carp, rohu, among various others.
It also has some imported species such as redtail catfish, alligator gar, and tiger catfish among others. You can enjoy fishing here using various methods such as Lure fishing, Fly fishing, Carp / Bait fishing, Float fishing and Live/dead bait fishing.
It offers 5 purpose bungalows which include a fishing platform, TV, Hot showers and double Beds inside.
The package includes free transportation, fishing equipment, and a full-time guide. No refreshments are included in it.
Prices
Air-condition Bungalow:

3400- Baht/Night per person.

Fan-cooled Bungalow:

2800-Baht/Night per person
Location: 123/1 Moo7 T. Chaisatan, Chai Sathan, Saraphi District, Chiang Mai 50140, Thailand
Website: https://dreamlake-fishing.com/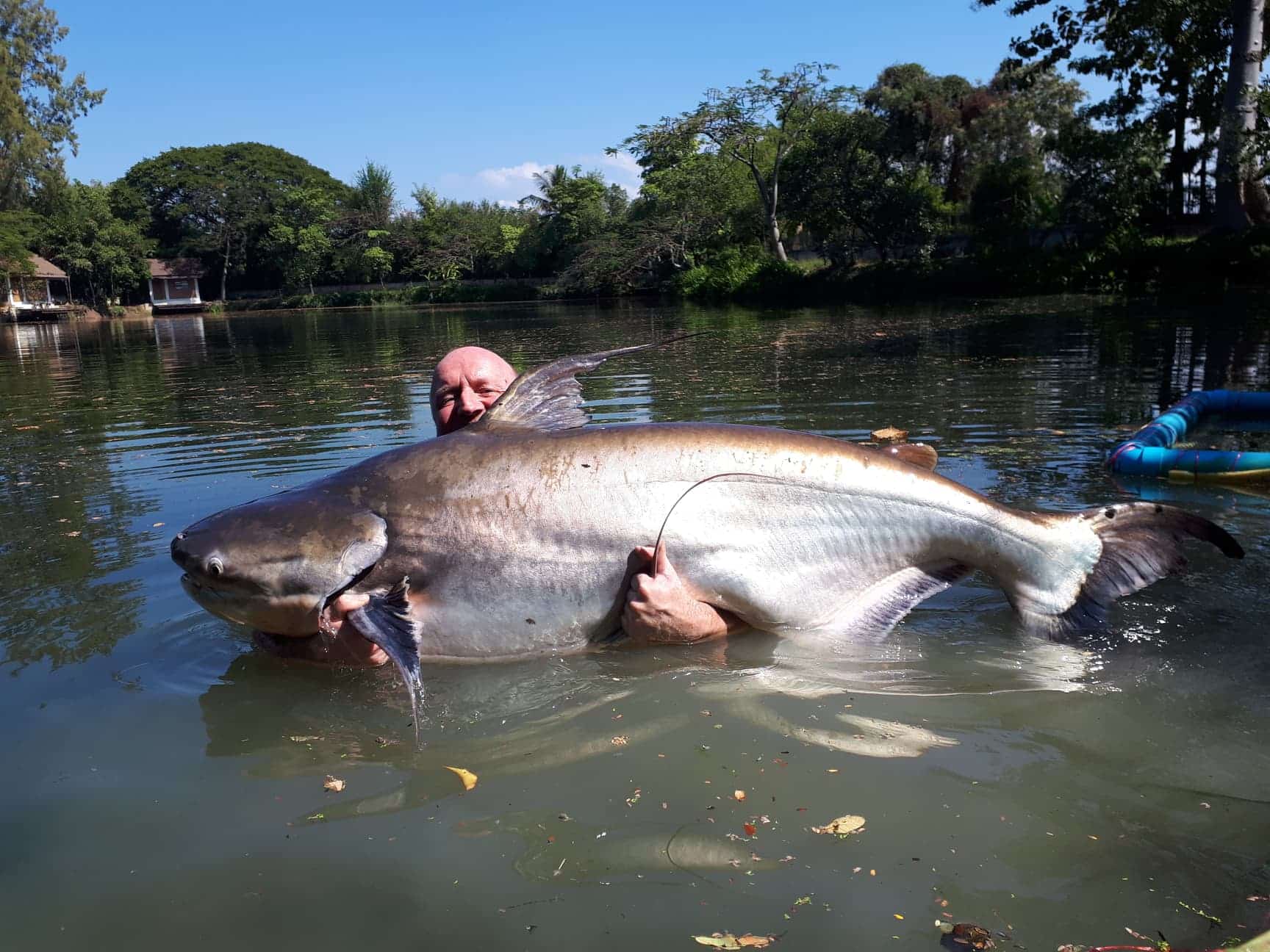 3. Giant Snakehead Fishing, River Ping Chiang Mai
This fishing spot is located within the Mae Ping National Park in the Li district at a distance of about 170 km from Chiang Mai. It is one of Thailand's most beautiful landscapes.
You can find a web of streams and rivers that lead to larger reservoirs and are abundant in marine fauna.
The most common species found here are Giant Snakehead, Mahseer, and Hampala Barb. While there are experienced guides to help you, this spot is recommended only for anglers who are looking for an adventurous fishing experience as the nature of the venue is very vast and wild.
Upon reaching there, you will be offered a boat with boatmen, a guide, and all the necessary fishing equipment such as spinning rods, reels, leaders, etc. Only two anglers are allowed per trip and the booking has to be made well in advance.
Website: https://www.fishsiam.com/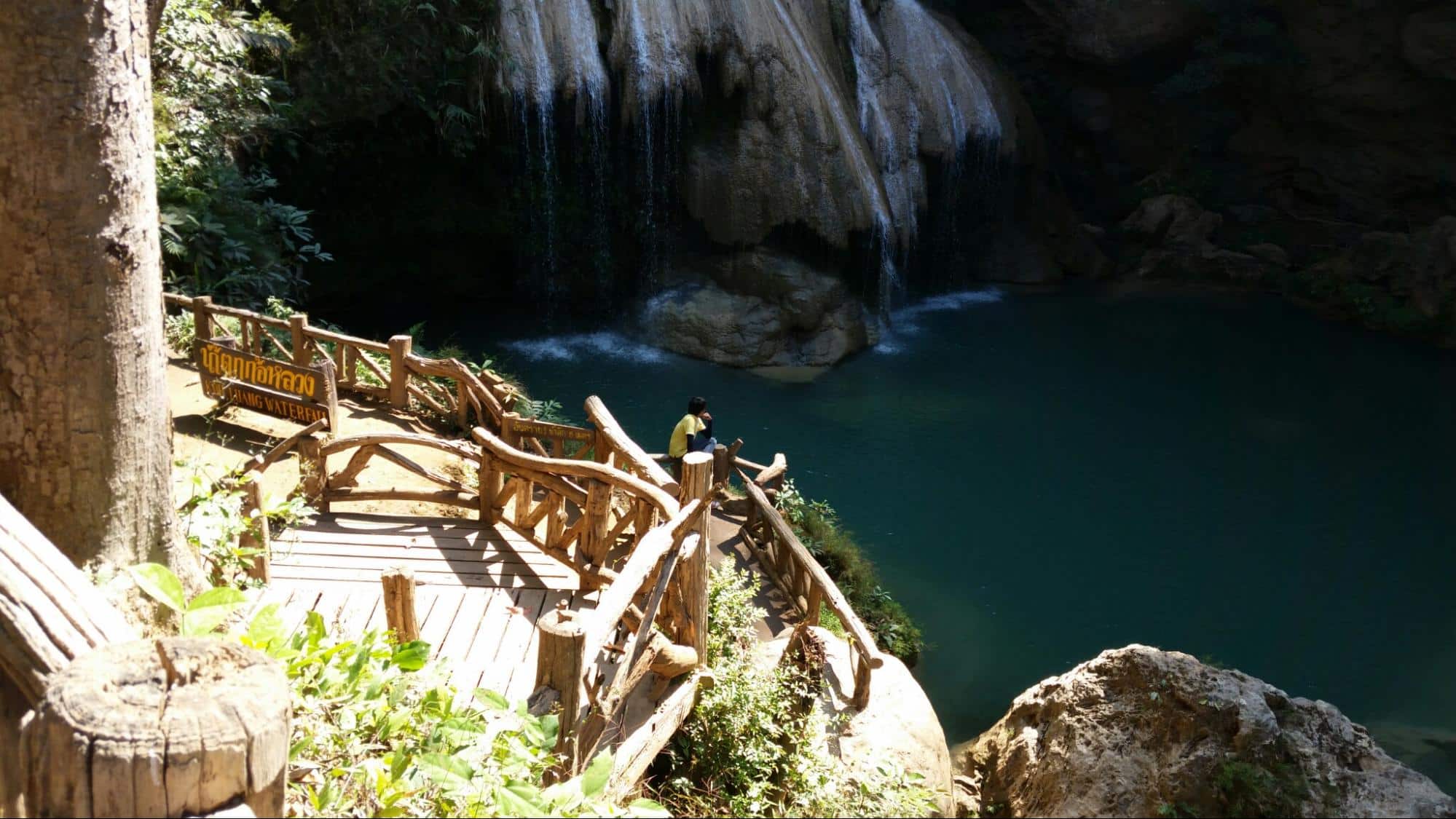 4. Go Bee Fishing Park
It is one of the best places in Thailand for a freshwater fishing experience. It is conveniently located at a 15-minutes distance from the Chiang Mai airport and also Chiang Mai city centre.
The fishing park offers pick and drop service from your destination.
They have plenty of fishes- both Thai species as well some imported ones including the Amazonian Red Tailed Catfish and the local infamous Mekong Giant Catfish.
There are also a variety of predatory species for those who wish to fish with live bait. The place also caters to the fly fishermen.
At Go Bee Fishing Park, you get a secluded fishing lake that gives you the necessary peace while fishing. The park is set in the beautiful rice fields of Northern Thailand.
For accommodation, it has beautiful lakeside bungalows where you can stay and enjoy fishing round the clock.
Location: Nong Kwai, Hang Dong District, Chiang Mai 50230, Thailand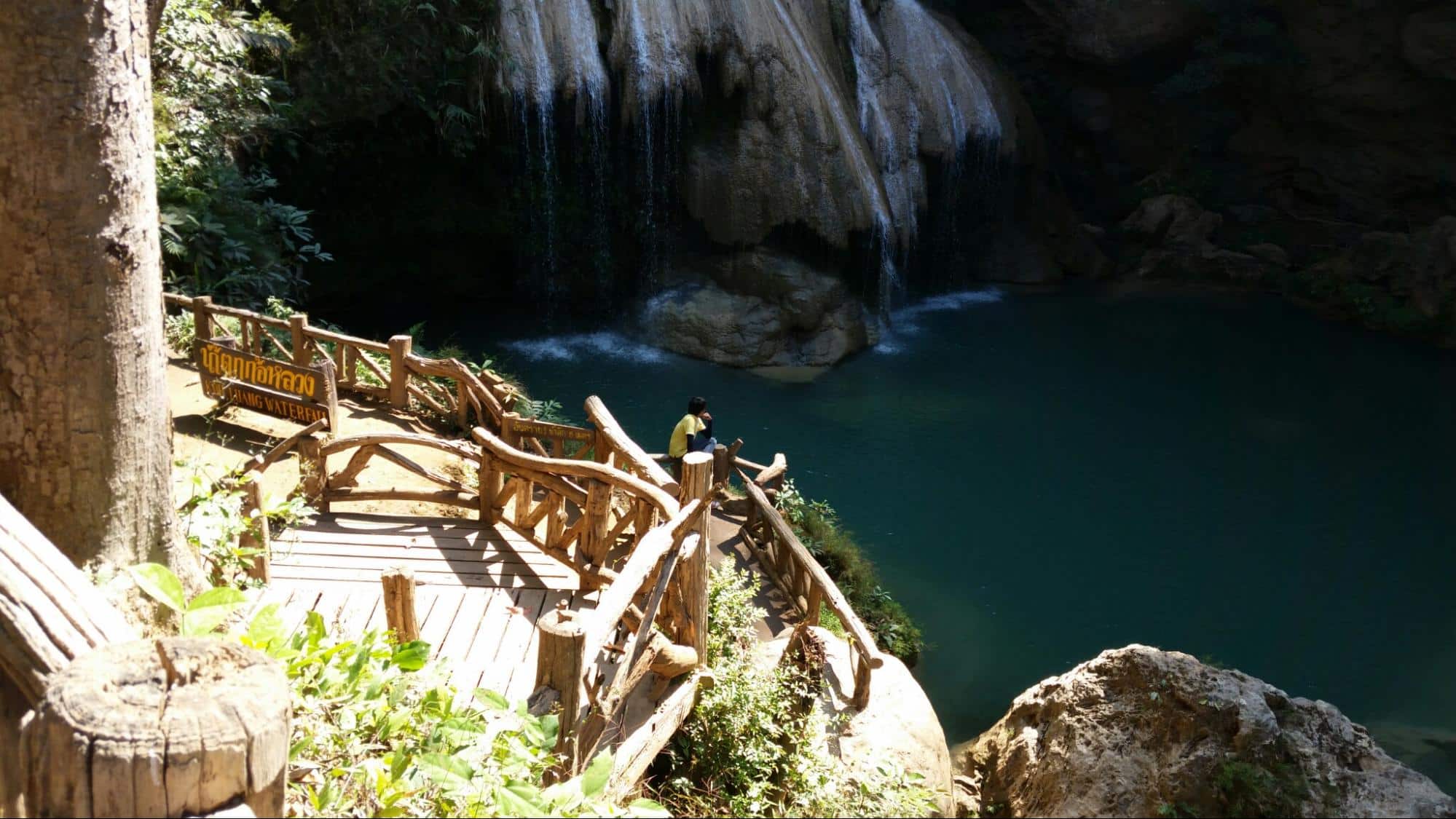 Conclusion
Fishing in Chiang Mai could be a fun activity especially in the natural setting under the guidance of professional anglers. Besides the above-mentioned fishing spots, you may also consider Wat Phra Singh fishing, Bosang Fishing Park, and Chiang Mai Fishing Park for a quality fishing experience.
Founder - Thailand Nomads
Jordan started Thailand Nomads primarily for sharing his experience of exploring Thailand for several years. The objective is to help tourists especially digital nomads plan their travel itinerary when visiting Thailand.
Email: jordan@thailandnomads.com