Indulge your senses at the top coffee shops in Phuket, where expertly crafted brews, inviting atmospheres, and mouthwatering treats come together to create the ultimate caffeinated havens for coffee enthusiasts, digital nomads, and casual visitors alike, all nestled within the lively and enchanting surroundings of this exquisite Thai island.
7 Coffee Shops to visit in Phuket – 2023 Guide
1. Phuket Coffee Lab
The Phuket Coffee lab is conveniently located near Surin beach. Besides the famous location, the cafe enjoys a good footfall of customers every day due to the savoury and delicious food menu and of course the perfectly roasted bean coffee.
It serves a variety of coffees like cold brews, chocolate mocha, espresso, drip coffee, made from their freshly roasted beans and brewed in different methods like Aeropress, siphon, Chemex and filter giving off an aromatic smell to the place.
The place is also popularly known for its breakfast menu, Thai salad, sandwiches, and egg toast. You can also buy top quality coffee making equipment from the cafe and also enrol yourself on the Barista Learning course to learn the art of making a perfect coffee.
Location: 21/12 Lagoon Road, Cherngtalay Sub-district, Thalang District, Phuket Province.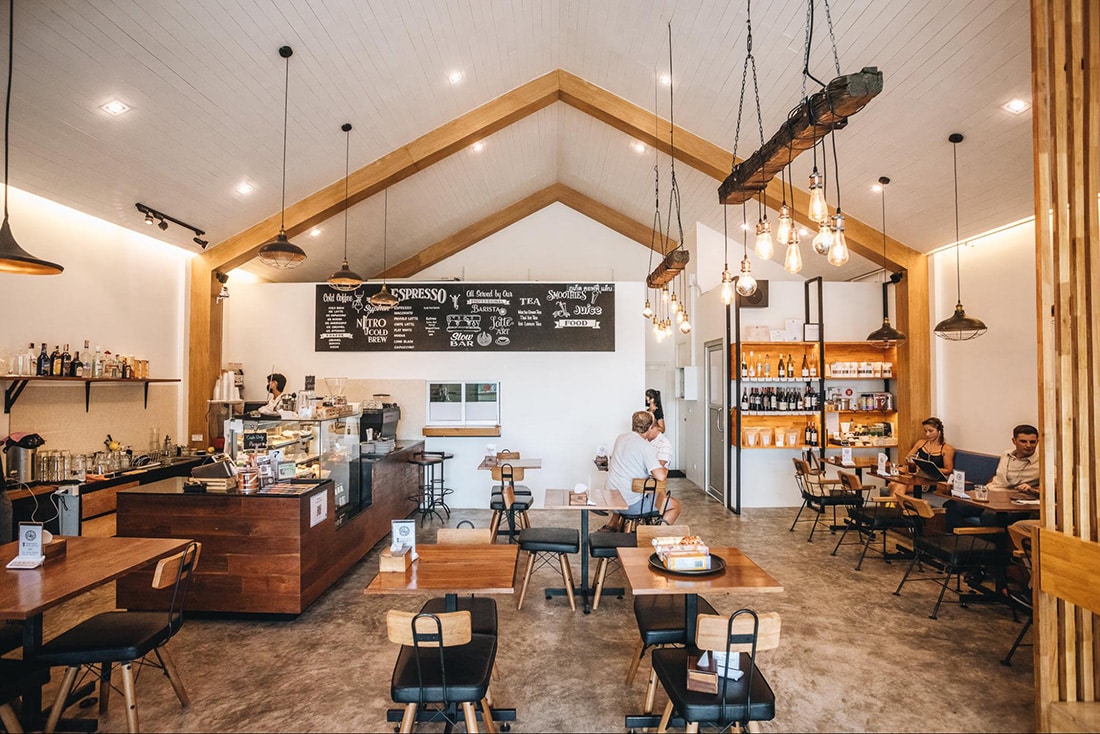 2. Rose Espresso
A small cosy cafe with beautiful interior decor, Rose Espresso café promises a relaxed and warm time away from the chaos of modern-day life. A vintage look from flowers and antiques makes the place perfectly eye soothing for the customers.
The cafe is very popular for its espresso and beautifully decorated waffles and cakes. You can also try the vast options of teas and smoothies offered there and give yourself a good time.
Location: 13 Krabi Road, Old Phuket Town, Talat Nuea, Phuket Town 83000 opposite Thai Hua Museum
Timings: 8 AM to 6 PM, Daily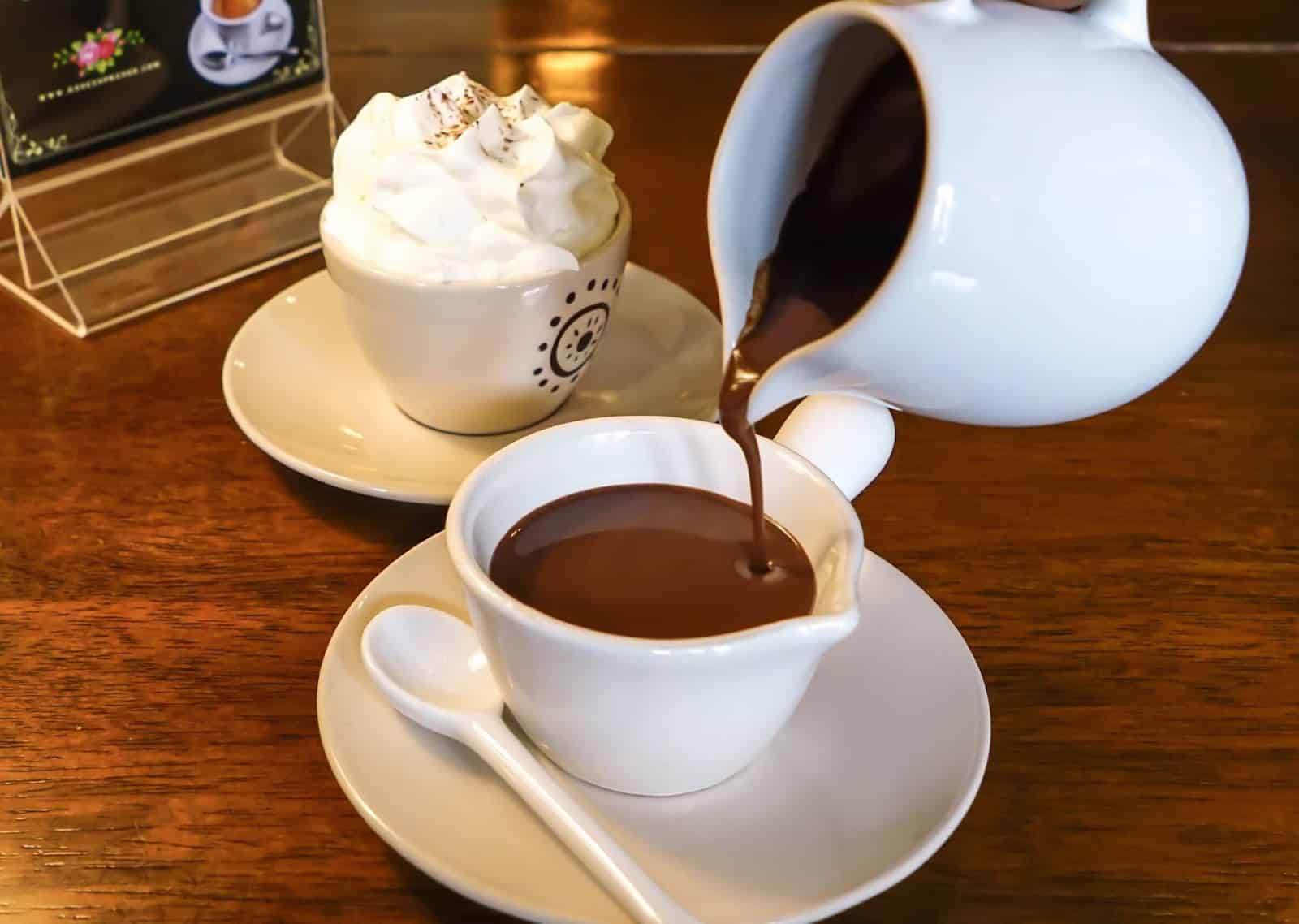 3. Feelsion Cafe
Situated in a small narrow alley near Sapan Hin, Feelsion Cafe is a proper vintage-themed café in Phuket. It has bright-coloured walls, high windows, and comparatively large rooms.
The place is a hub for mostly upper-class gentry since it is slightly expensive.
Apart from the usual extravagant freshly brewed coffee, the blue coloured butterfly coffee is a must-try. The menu consists of similar unique food combinations and colours.
Do not be afraid of trying something off their menu which sounds peculiar, nearly all their dishes taste yum.
Location: 445/1 Phuket Road (opposite immigration office) on the way to Sapan Hin
Timings: Open: 10.30 am – 8 pm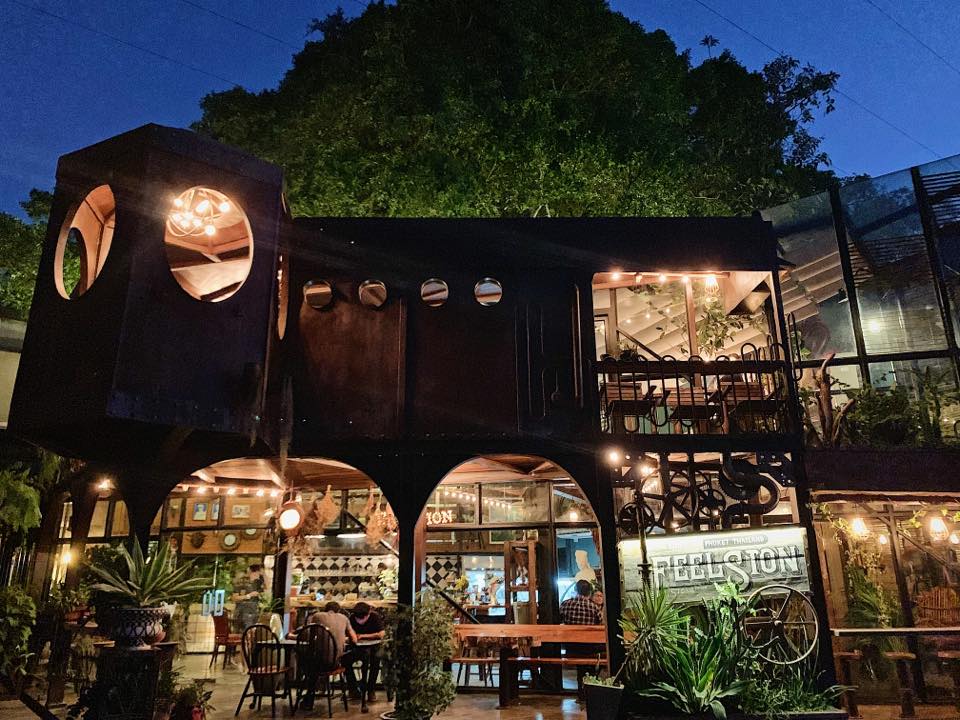 4. Coffs and Burghs
With an over welcoming and cheerful staff, Coffs and Burghs stand out amongst the rest for their unique backdrop, especially for photo shoots and selfies.
The place is always brimming with customers. It is located on Thalang Road in the heart of Phuket Town.
The café is also an antique shop for souvenirs. Due to the inbuilt antique shop, the café provides almost a homely atmosphere. The food menu is not very varied, but the taste is good.
The drinks and coffees are made from self roasted beans which gives it a fresh aromatic taste that you will remember forever.
Location: 92 Thanon Thalang, Phuket Old Town, Phuket 83000
Timings: Daily from 10 am-8 pm.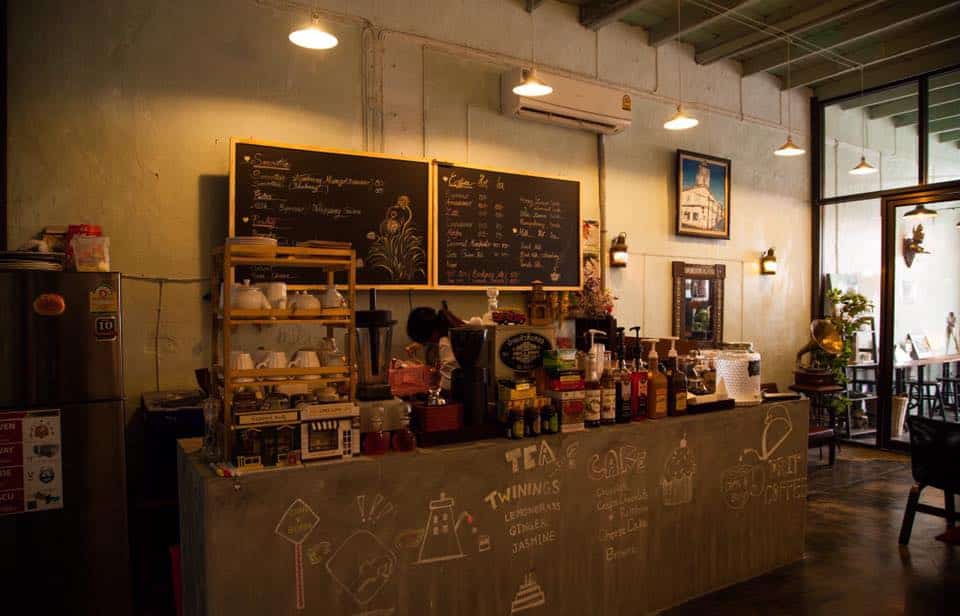 5. Neko Cat Café
What could be better than a steaming cup of coffee & soft fluffy cats to play around with? Neko Cat café Is the best and only place in Rawai where you will find different breed cats roaming around inside the café.
Amongst the wide menu, ice cream is something you should definitely try for its Italian touch. The café stays not much crowded so you can sit comfortably and have a great time sipping on a cup of perfect espresso.
Location : a. 39/57 Soi Saiyuan, Rawai, Muang, Phuket 83130
Timings : Daily: 10.00 am to 8 (Closed: Tuesdays)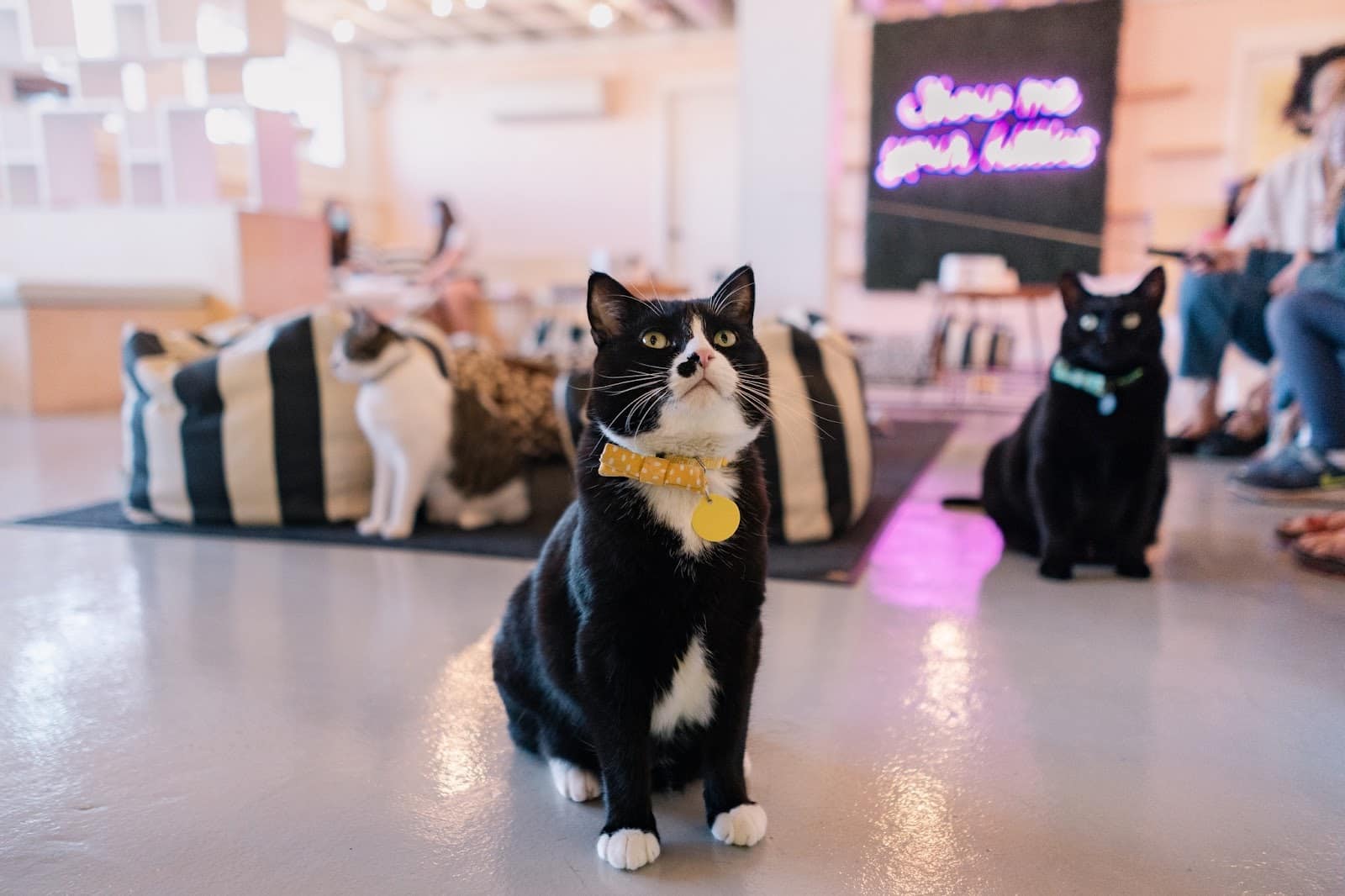 6. Delico
Opened this year in June the café has achieved many appraisals for its top-notch customer service, ambience, food, and friendly staff. The art on the espresso is always on point and is the top priority of the staff.
The interior is brightly lit with vibrant coloured walls and home décors are scattered here and there. The wall sculptures provide an amazing backdrop for people to click pictures and post on social platforms giving free publicity to the café.
Their speciality is delicious cakes and drinks, coffee to be precise. A must-visit place to experience and warm and quiet evening with friends and family.
Location: the bypass road (the highway that takes you to Central Floresta)
Timings : daily 10:00am to 7:00pm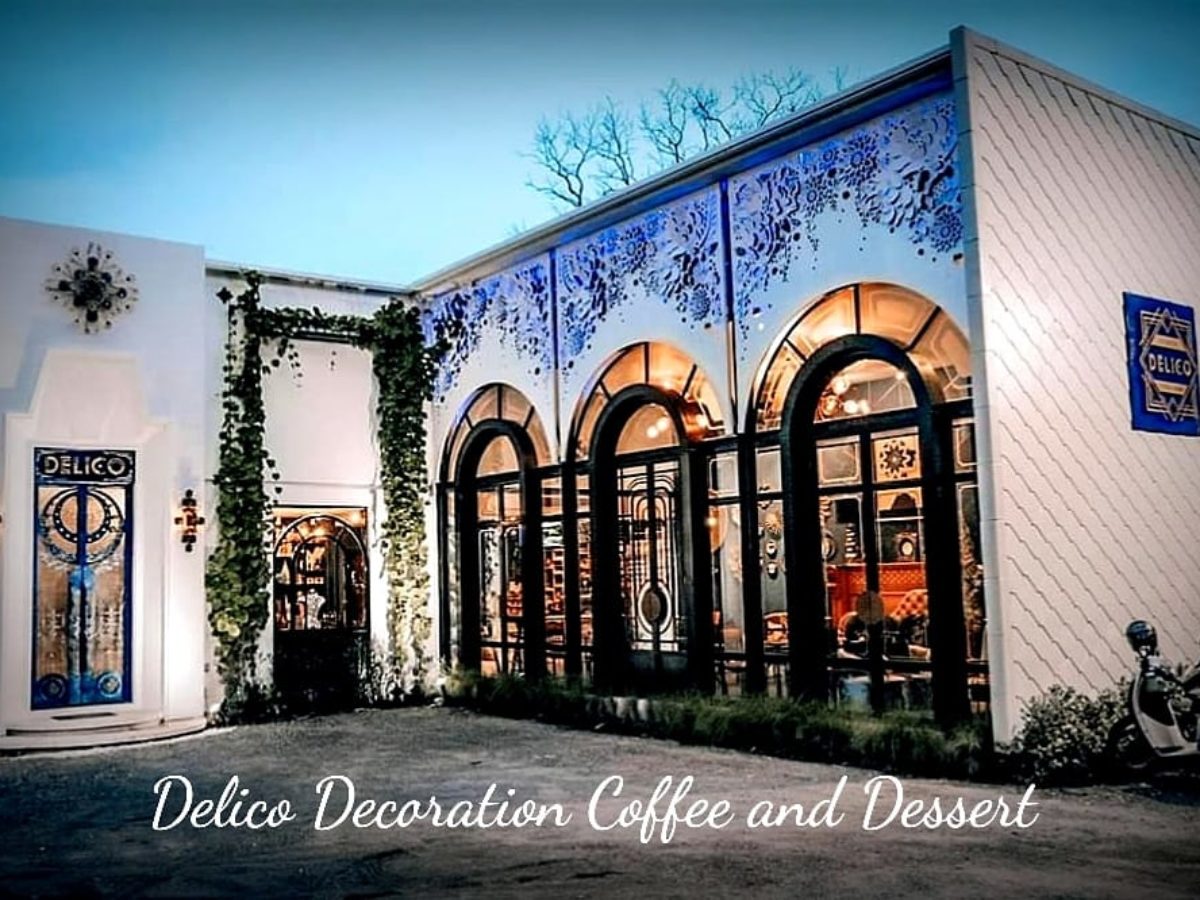 7. The Old Phuket Coffee
The Old Phuket coffee is considered to be the best coffee shop in old Phuket town. It has an intriguing outside décor and is always brimming with customers.
The old bicycles hanging from the window, miniature radios, few old black and white photographs complementing the dark coloured wood gives the cafe a vintage appeal.
The interior is very warm. Despite the popularity and regular walk-in of customers, the place remains very relaxed. The best thing about the cafe is that the services are fast and the prices are very reasonable.
Cappuccino, lemonade and smoothies are over the top drinks. You will get only Thai food in this cafe.
Location : a. 2 Thalang Rd, Tambon Talat Yai, Mueang Phuket District, Phuket 83000
Timing: Opens 10:00 am daily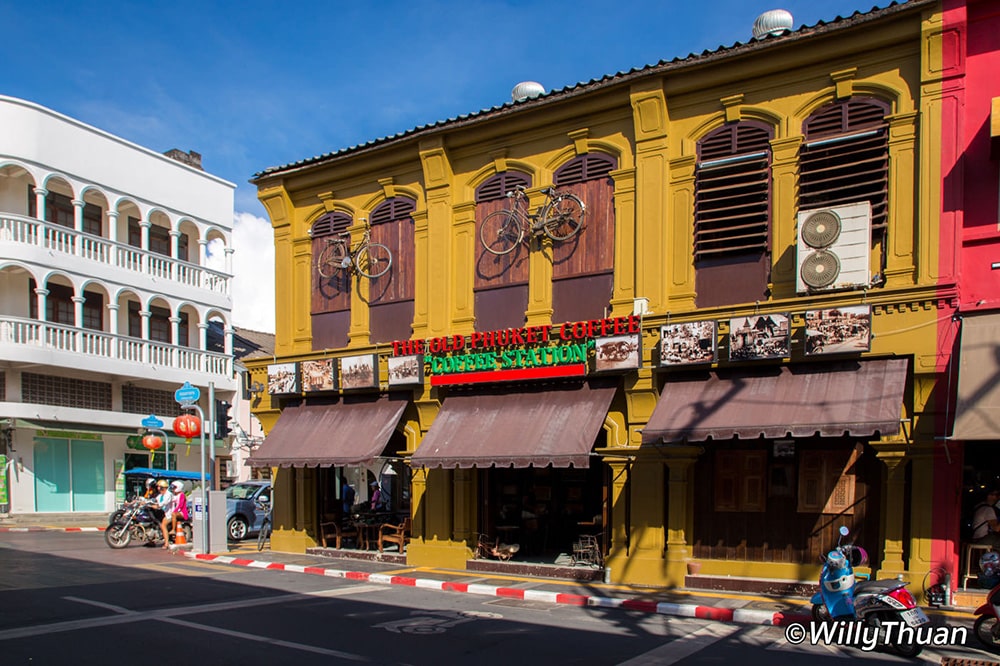 Need More Information?
For more information about the tourist destinations in Phuket, you can go through this useful guide on Phuket. It covers all the beautiful beaches, hot springs, cafes etc. that will help you plan your trip better.
Editor - Thailand Nomads
Cindy quit her 9 to 5 job to pursue her passion for exploring mesmerizing locations in Thailand. She has been living here for the past 5 years now and through Thailand Nomads, she shares her experiences and insights about the must-visit places in Thailand.
Email: cindy@thailandnomads.com