Are you planning a trip to Phuket, Thailand's Bang Tao Beach? You've come to the correct site, then! With its pristine shoreline, crystal-clear waters, and various cultural and recreational opportunities, this peaceful sanctuary invites tourists looking for peace and adventure.
This comprehensive travel guide to Bang Tao includes all the information you need about the beach.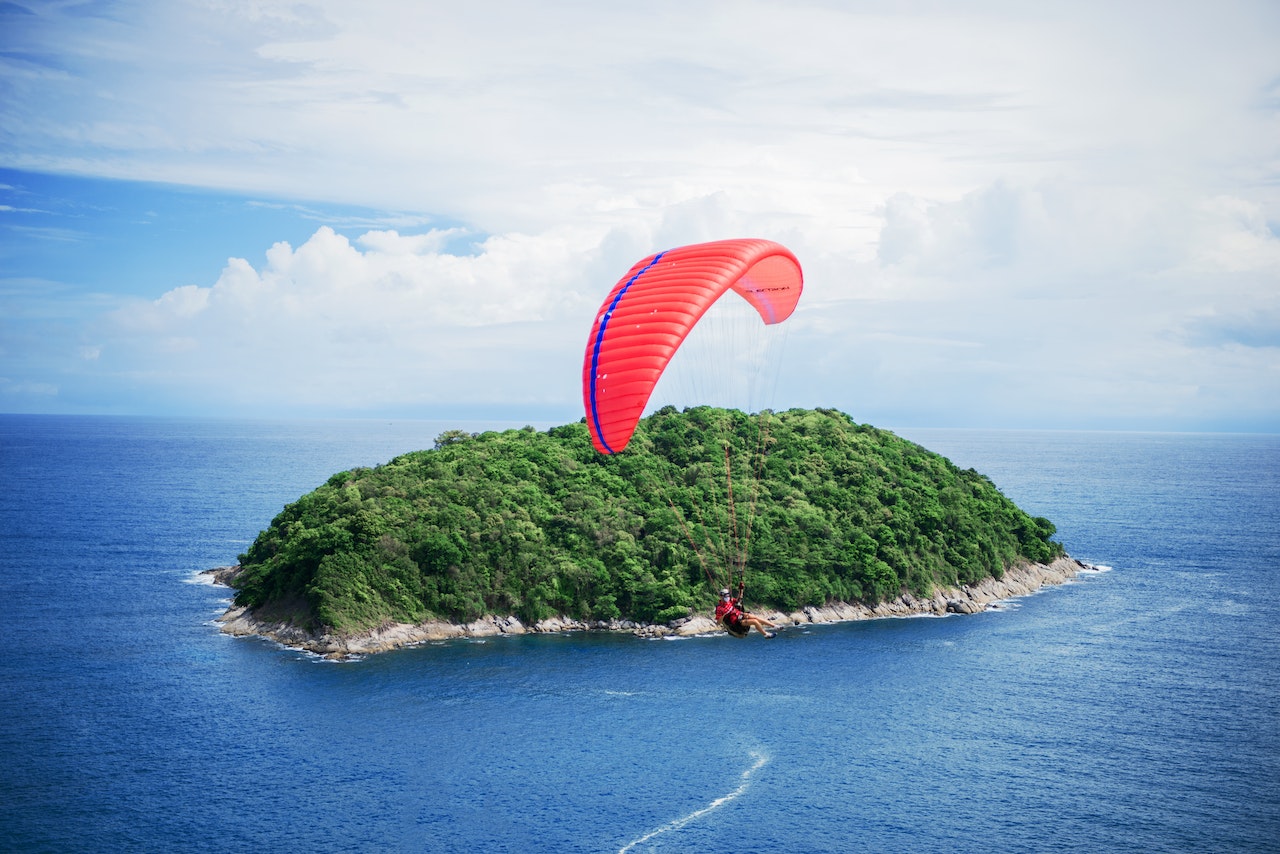 The Allure of Bang Tao Beach
Thailand is known for its beautiful beaches, but it also has a hidden gem called Bang Tao Beach on Phuket's western coast. Bang Tao Beach offers a serene escape, a tranquil oasis amidst its bustling neighbors.
The untouched ambiance is a sanctuary where the only interruption to your thoughts is the gentle rhythm of waves caressing the shore.
As you step onto the soft, golden sands, the captivating beauty of the place envelops you. It's one of those moments when you can't help but pause, take a deep breath, and feel grateful for the sheer serenity that surrounds you.
The clear, turquoise waters invite you for a refreshing dip or a leisurely sunbath, and you surrender to the moment's simplicity.
Exploring Activities and Attractions
Although Bang Tao Beach is primarily a place for relaxation, countless exciting opportunities exist. Water sports enthusiasts will be thrilled to have the chance to go snorkeling, kayaking, or jet skiing.
Every second spent gliding over the water or exploring the undersea world seems like a close encounter with the natural world. Adventurers can take day cruises to adjacent paradisiacal islands like Phang Nga Bay and the Phi Phi Islands, where every turn of the boat unveils beautiful scenery.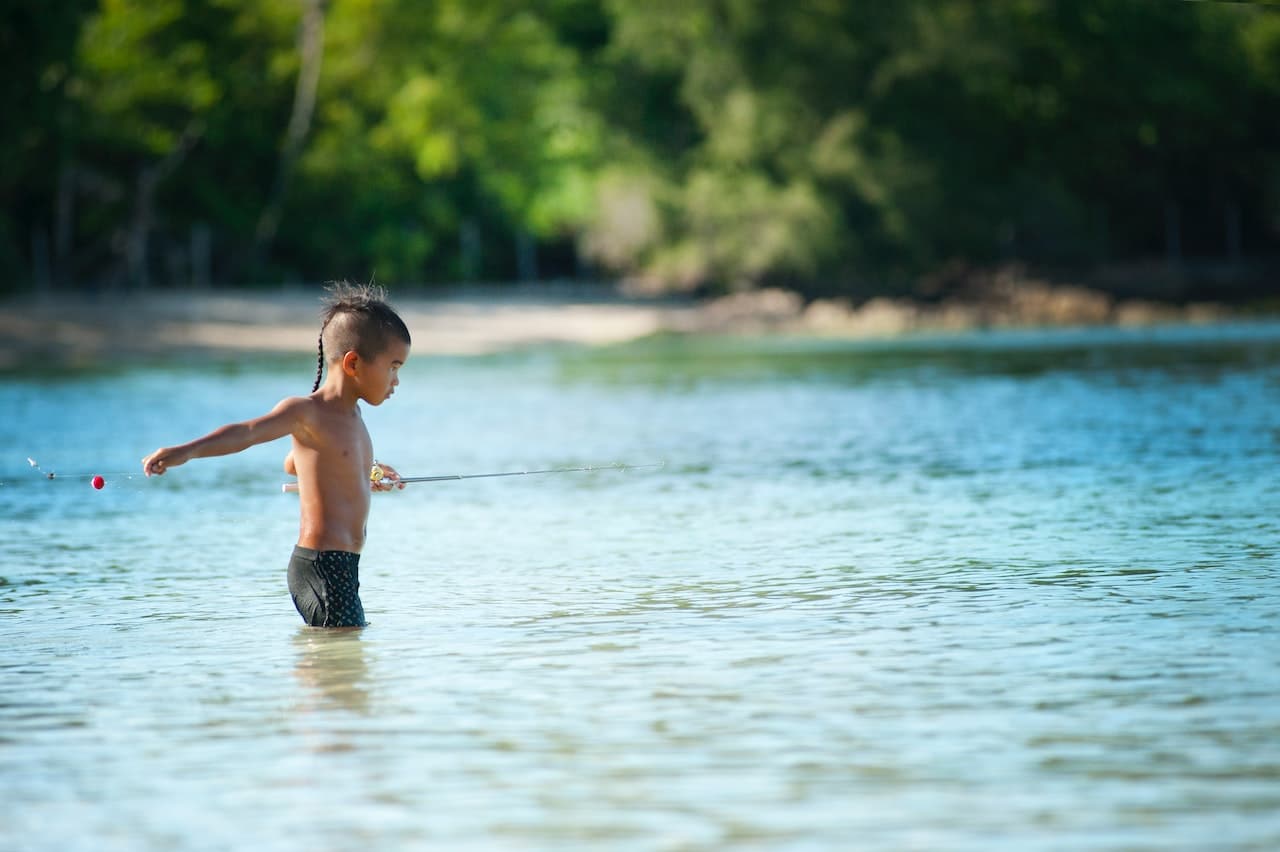 Nightlife
As dusk falls, the energetic beachside nightlife comes to life with beach clubs, pubs, and mesmerizing fire-dancing shows, providing an opportunity to interact with other guests and share experiences under the starry Thai sky.
Shopping
Now, if you enjoy shopping a lot, you might not enjoy the location because no malls exist. However, there are a few well-known designer brands and several fantastic tiny arcades. Small local businesses with distinctive items and affordable prices are housed in these arcades.
Additionally, numerous regularly occurring night markets and little boutiques are dotted around the busier neighborhoods where you may buy souvenirs.
Bang Tao Beach is one of the best spots in Phuket to find something truly exceptional and one-of-a-kind to take back home. Canal Village in Laguna, Ma-Kin Market in Phuket, and Boat Avenue are among these shopping areas.
Sports
Golf is quite popular in Bang Tao, and many golf courses are around. You can play golf at Phuket Country Club's 27-hole course or the 18-hole Laguna Golf Phuket course.
Additionally, Bang Tao is home to the Phuket Golf Center, which features a golf academy and many family-friendly activities. Mini golf can be your thing if golf is different from your thing.
It's a lot of fun for both adults and children! Go to Bang Tao Beach's 18-hole Adventure Mini Golf course. They also have a bar and restaurant.
Muay Thai Training and Yoga
You can burn calories or take boxing or yoga lessons at the Sitsongpeenong Muay Thai gym in Bang Tao. You can even enroll in a multi-week or multi-month Muay Thai training program.
For those who want to explore beyond Bang Tao Beach, Phuket offers many exotic beaches waiting to be discovered. Check out our article on the "13 Most Exotic Beaches in Phuket" to plan your beach-hopping adventure.
Delving into Local Culture and Cuisine
Most of Bang Tao's eateries and cafes are on Boat Avenue & Tinlay Village at the southern end of Bang Tao Beach. Bang Tao Beach provides a cultural experience in addition to its natural grandeur.
By visiting the neighboring markets and food stands, you may immerse yourself in the rich tapestry of Thai culture. Enjoy mouthwatering Thai street food, including pad Thai, green curry, and a range of freshly caught seafood dishes skillfully made by welcoming locals.
You feel like a welcome guest in the residents' homes as they feed you these gastronomic treats while giggling and being kind. If the stars are right, you might be treated to the magical ceremonies, captivating music, and traditional dances that make up Thai heritage. When this happens, you realize that travel is more than just seeing new places; it's also about getting to know the locals and their customs.
The following are a few of the three restaurants we recommend you visit: magnificent local flavors are available at Black Cat, Palm Seaside, which has a magnificent view, and Bampot Kitchen & Bar in Phuket, which is well known for its outstanding cuisine.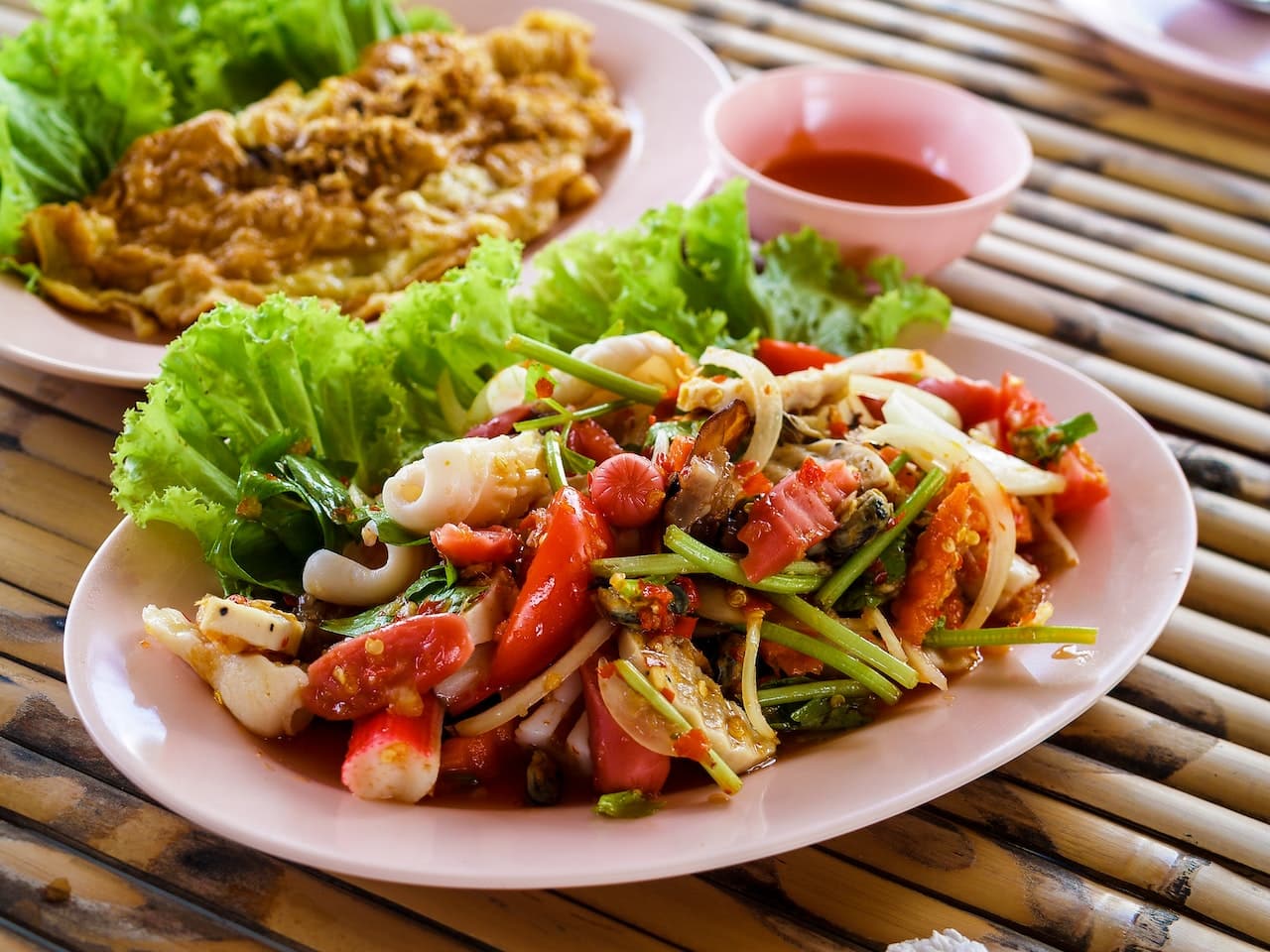 Options for Accommodation
Bang Tao Beach offers a spectrum of accommodation choices catering to diverse travelers. Whether you prefer luxury resorts with sweeping ocean views, budget-friendly guesthouses, or cozy beachfront bungalows, you'll discover a comfortable haven to suit your needs.
Choosing a beachfront property ensures that you awaken to the soothing sounds of the sea and relish breathtaking sunsets just steps from your door. The simple pleasure of waking up to the gentle lullaby of the waves is a feeling that stays with you long after you've left.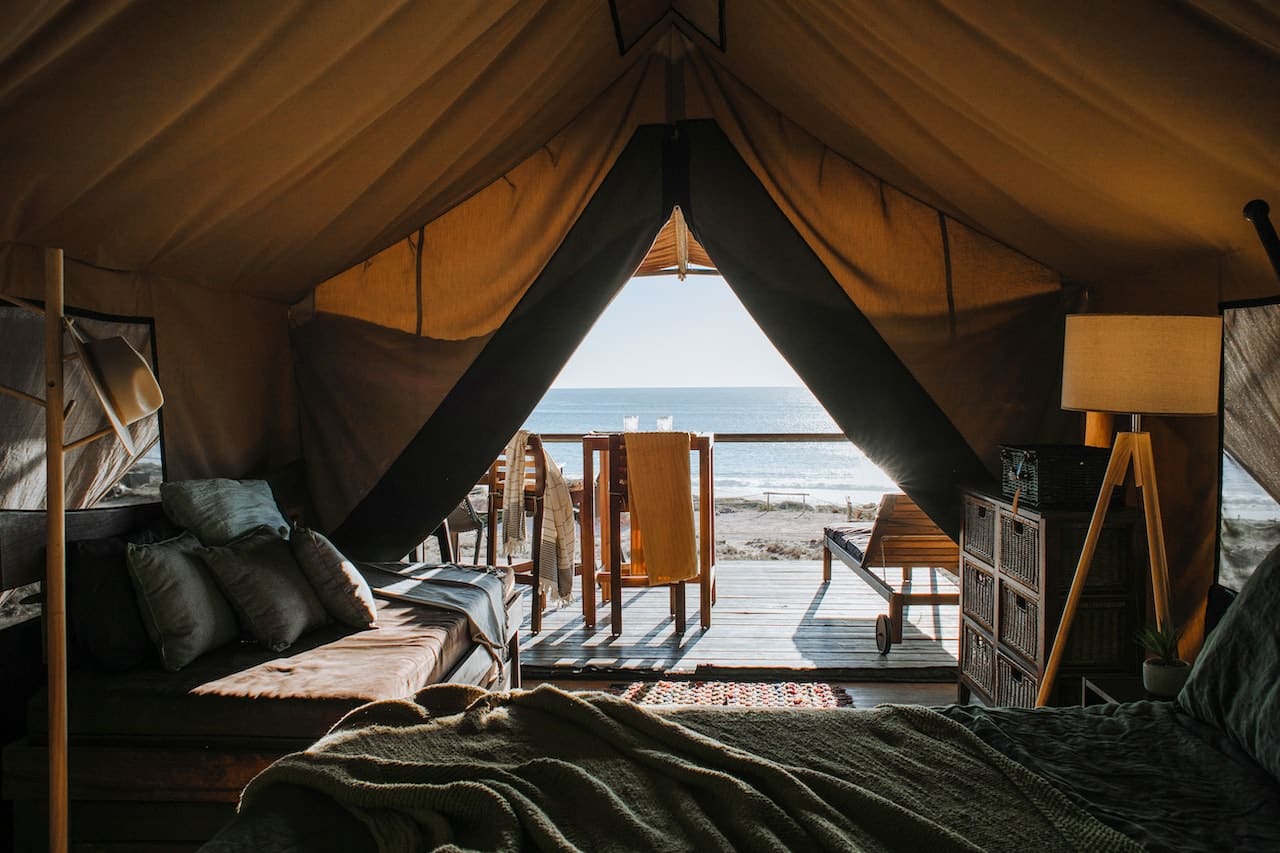 Southern Bang Tao accommodation:
Between the beach and the road at Bang Tao Beach's southern end are numerous freshwater lagoons and canals that make up a 1000-acre, exquisitely designed park. The Laguna Phuket Complex, which consists of seven gorgeous five- and four-star resorts and hotels, is located here.
These high-end hotels provide everything you could desire for a vacation, including spacious pools, charming bars, excellent restaurants, gyms, sporting venues, and kids' clubs.
You may board the free boat to travel across the lake to the various hotels and the beach, making it simple to get between the hotels, restaurants, and retail establishments.
Here are some of the options for fellow travelers
Mövenpick Resort Bangtao Beach Phuket
The opulent Movenpick Resort is conveniently situated on the sand. The hotel has 40 large, well-equipped apartments with a private balcony. The hotel offers a complimentary shuttle service that will transport you to the Boat Avenue dining and retail district.
Pai Tan Villas - SHA Extra Plus
An 11-apartment hotel run by a small, family-oriented business that is calm and laid back. The southern Bang Tao beach, the restaurants, and the shops are all within a 5-minute walk of Pai Tan Villas. You get a lot for your money with this. They also feature two-bedroom family units. The pancakes with fresh fruit are a particular highlight of the morning.
Tin-Rail House
An affordable new hotel opened in June 2018 adjacent to Bang Tao's Boat Avenue dining and shopping district. Although the hotel is not located on the beach, you may easily access the beach by renting a motorbike or one of the complimentary bicycles provided by the hotel.
The hotel offers a lovely garden and outdoor pool, and if you wish to prepare meals for yourself, you can use the communal kitchen—great value for the money.
ChillHub Hostel Phuket
Strolling to Bang Tao Beach from this chic and spotless hostel takes just three minutes. You can pick between mixed dormitory or female dormitory rooms (bunk beds), which are air-conditioned throughout the day. The common restrooms are spotlessly clean and modern. The hostel offers a pool, a lovely garden with hammocks, and patios for the dorm rooms.
As the name suggests, this is a laid-back location ideal for making new friends and having a good time at the Catch Beach Club, which is only a 3-minute walk from the hostel.
Promoting Eco-Tourism and Conservation
Bang Tao Beach places a high priority on environmentally friendly tourism development. The delicate ecosystem is constantly being protected by devoted local organizations and efforts, which helps maintain the area's allure for tourists worldwide.
When visiting, practice environmental awareness by disposing of rubbish properly and encouraging eco-friendly endeavors. As you observe the dedication of these neighborhood land and sea stewards, you can't help but feel a sense of obligation to preserve this slice of beauty for future generations.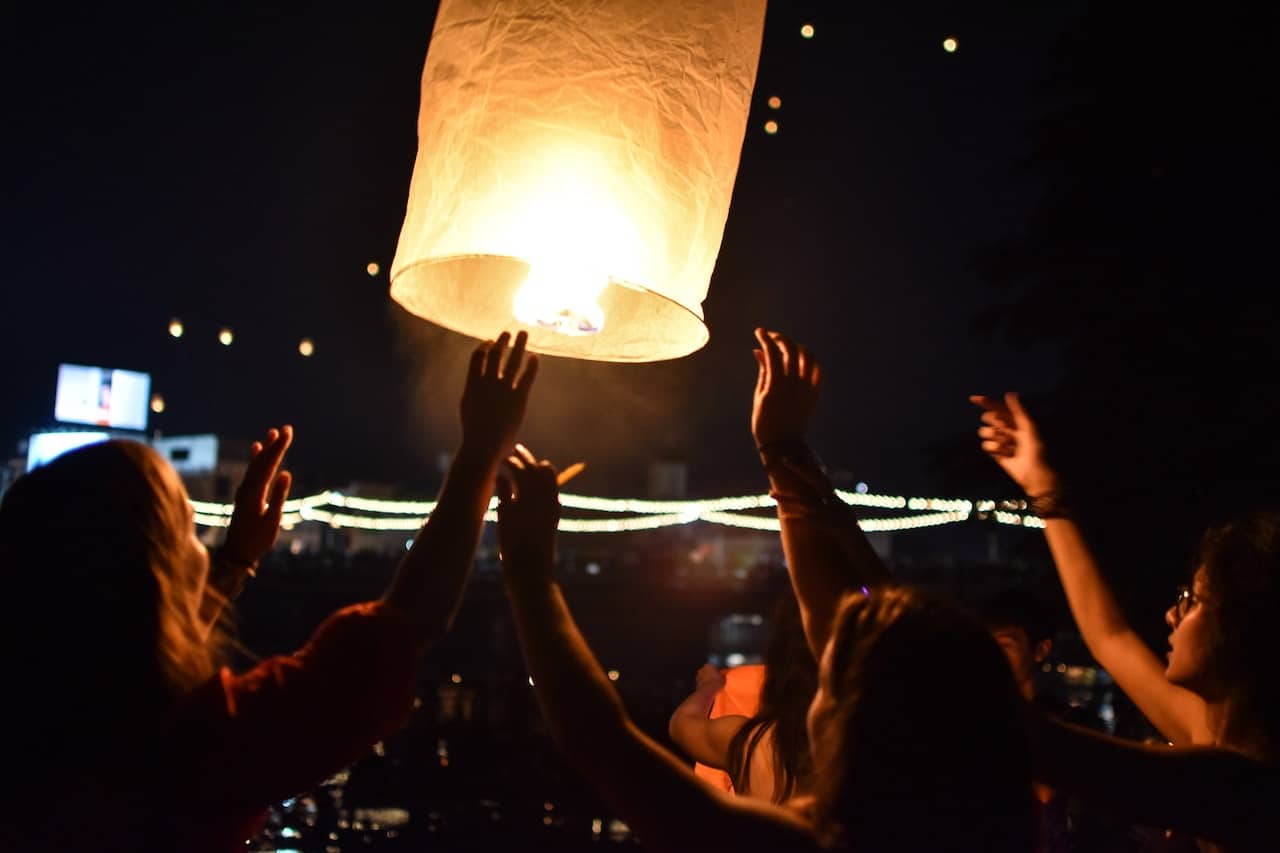 Traveler's Recommendations
Before embarking on your adventure to Bang Tao Beach, consider these valuable recommendations:
The optimal time to visit falls during the dry season, from November to April, for ideal weather conditions.
Packing essentials such as sunscreen, swimwear, comfortable walking shoes, and lightweight attire will help you easily navigate the tropical climate.
Respect local customs and traditions, including dressing modestly when visiting temples or sacred sites. It's a small gesture that goes a long way in creating positive interactions and lasting memories.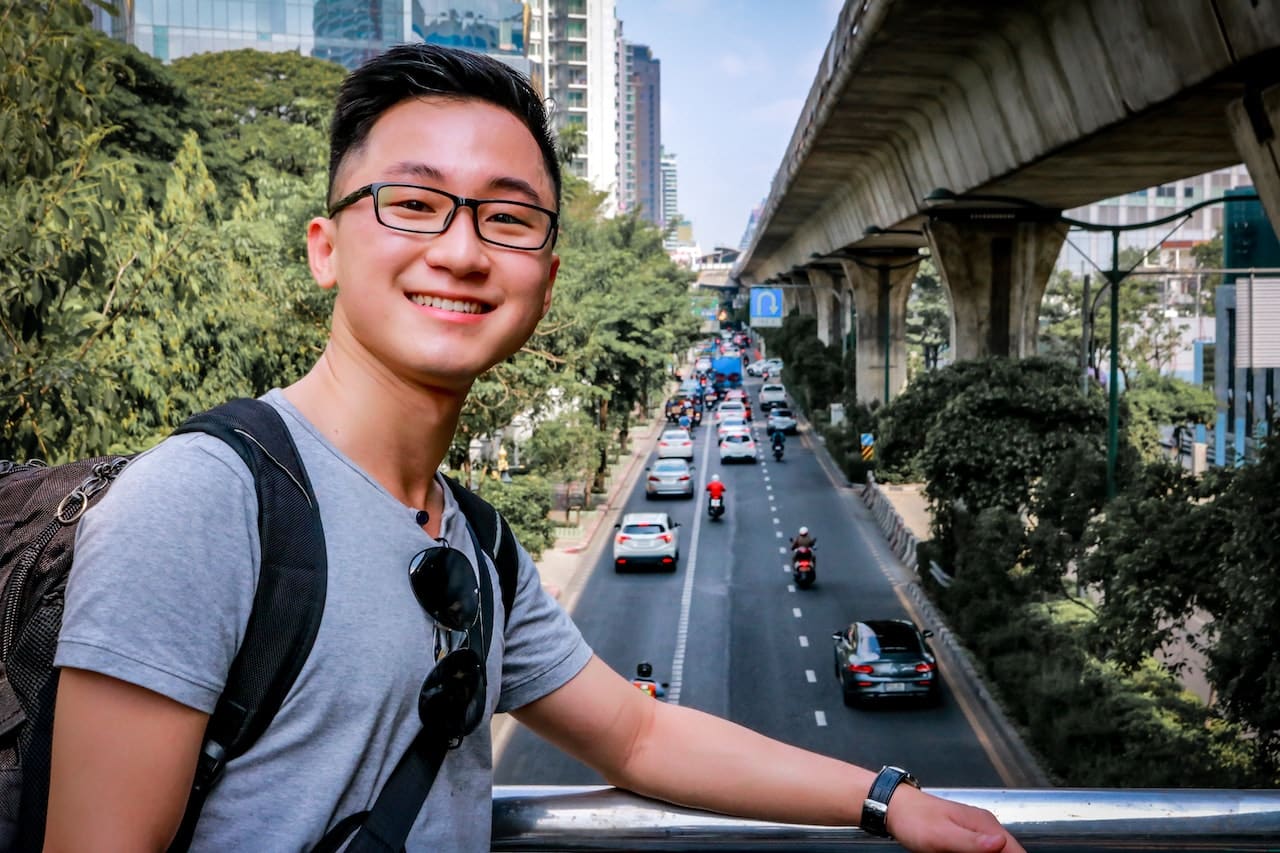 Frequently Asked Questions
Is Bang Tao Beach worth visiting?
Bang Tao Beach is worth visiting for its pristine shoreline, crystal-clear waters, water sports, cultural experiences, and a peaceful atmosphere inviting relaxation and adventure.
Is Bang Tao Beach safe to swim?
Bang Tao Beach is generally safe to swim, but it's essential to exercise caution, especially during the monsoon season with strong currents. Always pay attention to local warnings and guidelines.
What is Bang Tao known for?
Bang Tao is known for its serene ambiance, beautiful sandy shores, various water activities, cultural immersion, and a commitment to sustainable tourism. It's a hidden gem on Phuket's western coast.
Is Bang Tao lively?
Bang Tao can be lively, especially during the evenings when beach clubs, pubs, and fire-dancing shows come to life, offering opportunities for socializing and sharing experiences under the starry Thai sky.
In Conclusion
Discover a secret paradise at Bang Tao Beach on Phuket's western coast. Bang Tao Beach creates a tapestry of leisure and adventure with its calm shoreline, various activities, cultural immersion, and persistent commitment to sustainable tourism. Bang Tao Beach is your entrance to the unexplored beauty of Thailand's coastline, whether you're looking for a relaxing seaside retreat or a cultural expedition.
Pack your luggage and travel to this alluring location, where cultural treasures and natural wonders await discovery. As you depart, you take with you memories and a piece of Bang Tao Beach's magic, a location where the world appears smaller and people appear more unified.