The tropical island of Koh Tao is renowned for having exceptional marine life. It goes without saying that it's a veritable heaven for yogis who want a peaceful getaway.
Just imagine practicing your regular yoga Koh Tao sessions while listening to the relaxing sound of the waves on a fine-sand beach.
Looking to find the ultimate zen on your trip to Koh Tao? Look no further than the best yoga studios & classes in Koh Tao where you learn the peaceful ways of doing Yoga!
5 Best Yoga Studios & Classes in Koh Tao – 2023 Guide
1. Blue Chitta Yoga Studio
Blue Chitta Yoga Studio offers a fully equipped space to get together and practice both yoga and freediving.
There is a beautiful sea view on one side and a jungle view on the other. It is a perfect place to connect with yourself and with nature.
At Blue Chitta Yoga Studio, all the equipment is provided, and you need not carry anything from home.
The classes are open to all, including beginners, as there is no prior experience required to be a member here.
You can straightaway show up at the center as no advance booking is required.
They also organize Weekly Workshops. These workshops include Acroyoga, inversions, arm balances, Full Moon Ceremony & more.
Address: 1/78 Moo 2 Soi Road, Koh Tao, Koh Pha-ngan, Surat Thani 84360, Thailand
Phone: +66 98 018 2074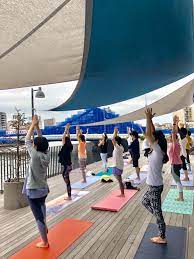 2. Baan Talay Resort
At Baan Talay Resort, you can experience immersive yoga to evolve to a higher level of physical, mental, and spiritual understanding.
The yoga guides at Baan Talay Resort believe that by practicing yoga, you can slowly unlock the doors restricting you from reaching your highest potential.
This may sound unrealistic to some, but you must reserve your judgment until you try.
Baan Talay Resort seeks to bring some of the best yoga techniques from across the world to find an efficient integrated system of practices.
There are many different reasons why people practice yoga.
Some are looking for more flexibility, and others for a fitter, healthier body. Some may seek peace of mind, while others seek spiritual answers.
Whatever your expectations are, Koh Tao's Baan Talay could be a go-to place.
Address: 17/36 Moo 3, Chaweng Beach, Koh Samui, Surat Thani 84320, Thailand
Phone: +66 77 413 555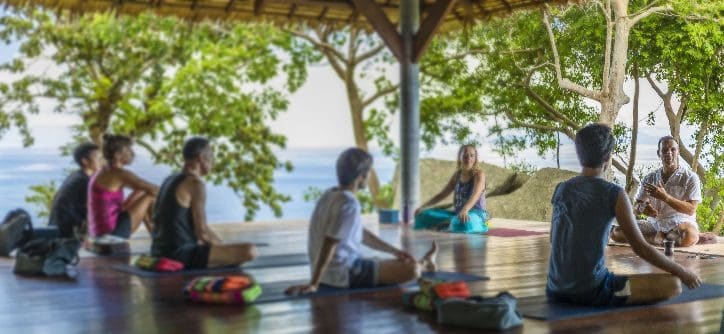 3. Shambhala Yoga Centre
The Shambhala Yoga Centre is more than just a place to practice yoga.
It is a safe, revered, and welcoming space where everyone is invited to relax, "lighten the load," and re-establish contact with others and oneself.
The Shambhala sala is a magnificent, specially constructed holy space located only a few feet from the edge of the lovely Sairee beach.
Since they began, they have invited more than 50,000 friends and visitors from all over the world to participate in yoga, pranayama, meditation, and Satsang sessions.
The instructors are experts who are passionate about life and sharing the benefits of yoga. They have received international training and have years of expertise.
Our devoted group comprises semi-nomadic reality seekers from all over the world who are dedicated to the aimless path of introspection and self-expression.
Address: 14/2, Moo 1, Sairee Beach, Ko Tao, Ko Pha-ngan District, Surat Thani 84360, Thailand
Phone: +66 84 440 6755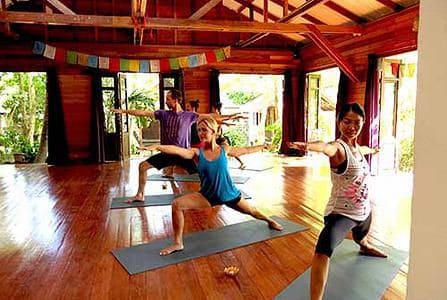 4. Ocean Sound Dive And Yoga
Ocean Sound Yoga provides a safe, welcoming atmosphere where all will come together and share yoga practice.
From individuals practising yoga for the very first time to yoga instructors seeking to expand their practice when enjoying this tropical paradise, the lessons are open to all.
People practice together to encourage each other, build positive vibes, and enjoy rhythm, stillness, existence and breath through classes about interaction rather than rivalry.
Address: 22/22, Ko Tao, Ko Pha-ngan District, Surat Thani 84360, Thailand
Phone: +66 82 413 9451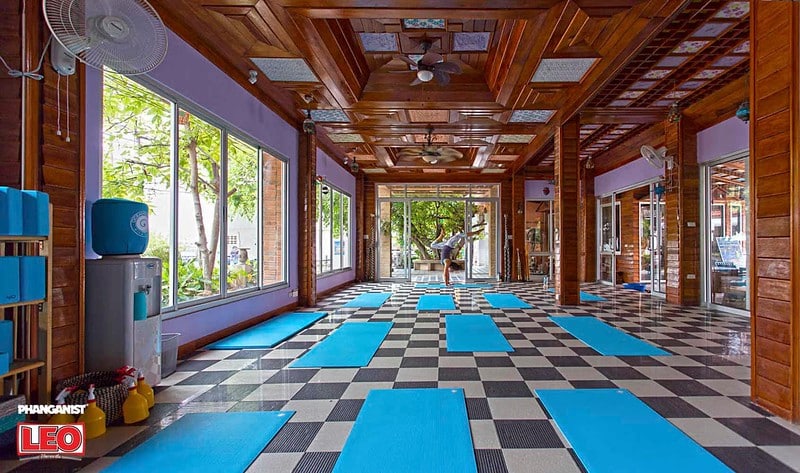 5. New Heaven- Diving and Yoga
In New Heaven, open your body and mind to the beat of the waves lapping at the shore while facing the magnificent backdrop of Chalok Bay.
Whether you are a rookie or a seasoned professional, you will be able to locate everything that fits you. Discover the distinctiveness of their yoga courses when you visit Koh Tao.
Address: 48 Moo 3, Koh Tao, Surat Thani 84360, Thailand
Phone: +66 77 457 045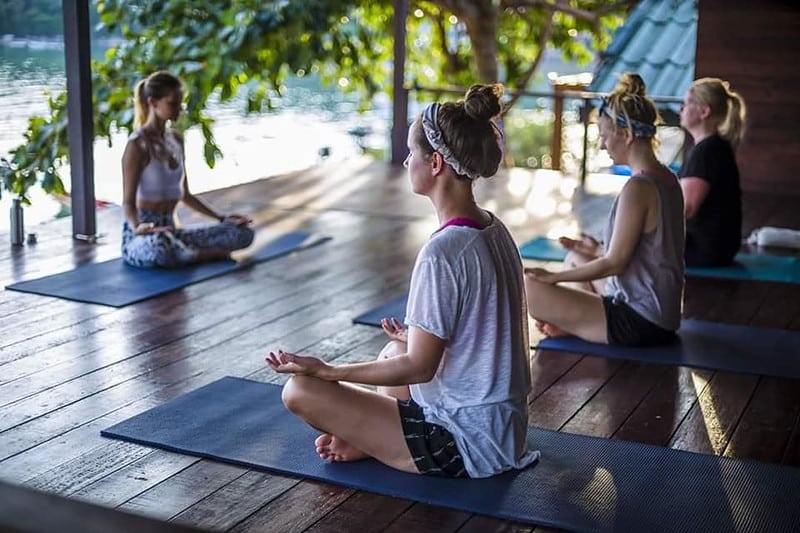 Wrapping Up
Although Koh Tao is the least developed and least well-known of the three islands in the Gulf, it nevertheless offers a lovely location to practice and progress in yoga.
With more schools starting to offer retreats, courses, and drop-in yoga lessons, the scope of yoga in Koh Tao is expected to evolve considerably over the years.