On Koh Tao island, working out doesn't always need going to a gym. You are in the perfect place if you enjoy regular exercise but are not a gym rat.
However, there are some fantastic options if you want a more conventional workout in a gym environment. In truth, Koh Tao has a surprising number and variety of gym options for such a small island.
Achieve your fitness goals at the top gyms in Koh Tao, where state-of-the-art equipment, skilled trainers, and motivating atmospheres combine to create the perfect environment for a healthy and active lifestyle.
1. Koh Tao Gym and Fitness
Gym and Fitness Koh Tao is the best gym to keep your muscles in shape and prepare for relaxing on Sairee Beach or to augment other health and fitness pursuits.
Between Sairee crossroads and Hin Wong Bay, this well-known two-story training center offers passionate tourists a clean, well-equipped gym with top-notch, well-maintained equipment.
Gym & Fitness is a great option if you require a gym membership for a short time and are visiting Koh Tao because it offers day, weekly, and monthly subscriptions.
Additionally, the gym provides 6-month and 12-month memberships, which are well-liked by locals and visitors who wish to remain longer.
Address: Ko Tao, Ko Pha-ngan District, Surat Thani 84280, Thailand
Phone: +66 82 801 4014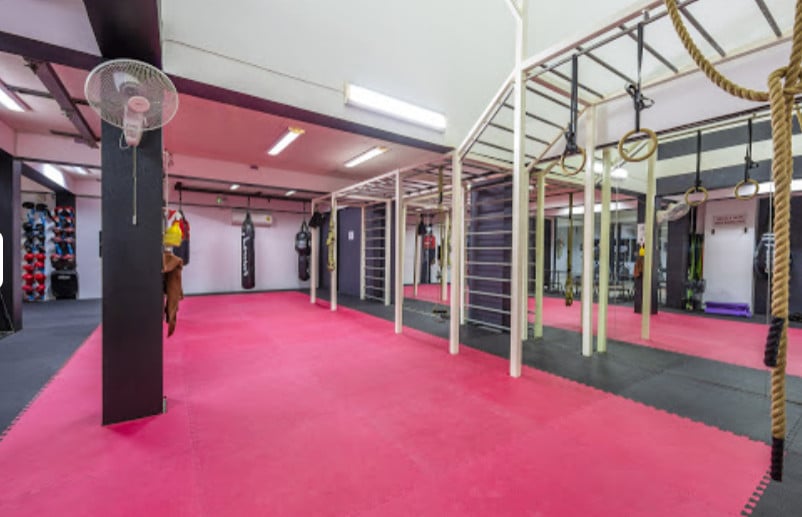 2. Koh Tao Crossfit
The training programs offered at Koh Tao Crossfit are built on a strength and conditioning regimen that starts from the beginning.
The core of the program is made up of high-intensity, constantly-changing functional exercises.
The same principles apply whether your goal is to work out for long-term health and fitness or compete in fitness.
Leading the classes and overseeing every aspect of the workout is a CrossFit L1/L2 certified trainer.
He will take care of you as soon as you walk through the door, helping you move better and get better every day while maintaining your health and motivation.
Address: 35/110 Moo 1, Haad Sairee, Koh Tao, Koh Phagnan, Surat Thani 84360, Thailand
Phone: +66 61 525 5309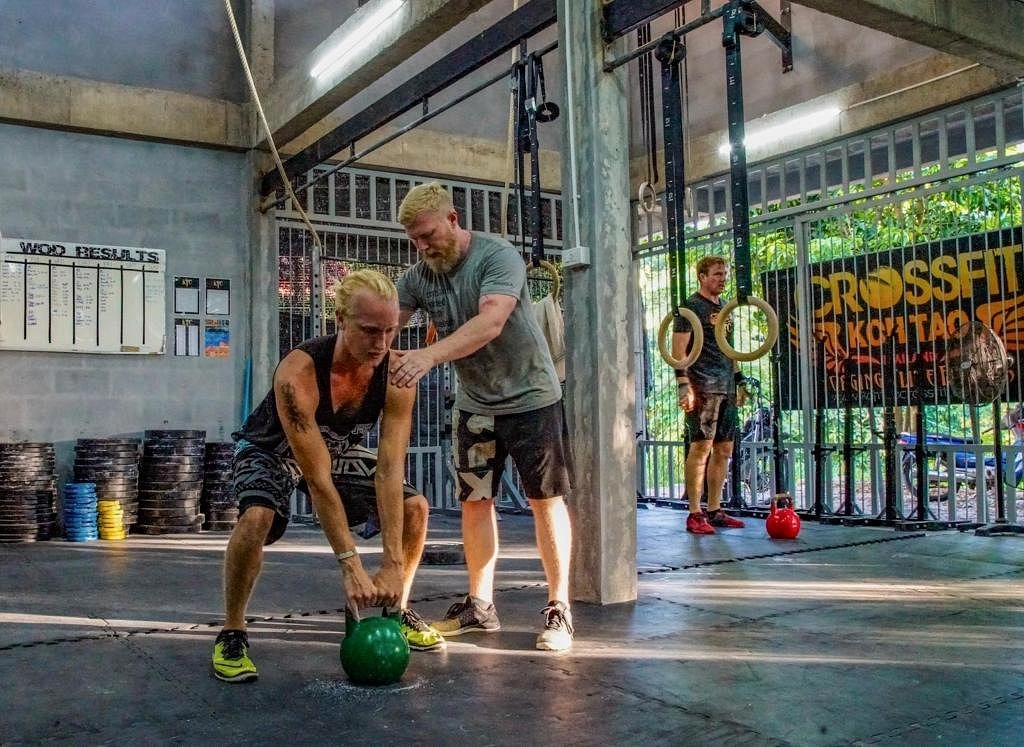 3. Monsoon Gym & Fight Club
The Koh Tao's Monsoon Gym offers Muay Thai, Western Boxing, BJJ, and Gladiator Fitness high-intensity interval training regularly.
They also have a beautiful cafeteria that serves wholesome meals, a fully furnished, air-conditioned weight training facility, and a cozy, air-conditioned dorm room.
On the main road, the site is around 50 metres from the best part of Sairee Beach.
Address: 4 hours, Ko Tao, Ko Pha-ngan District, Surat Thani 84360, Thailand
Phone: +66 86 271 2212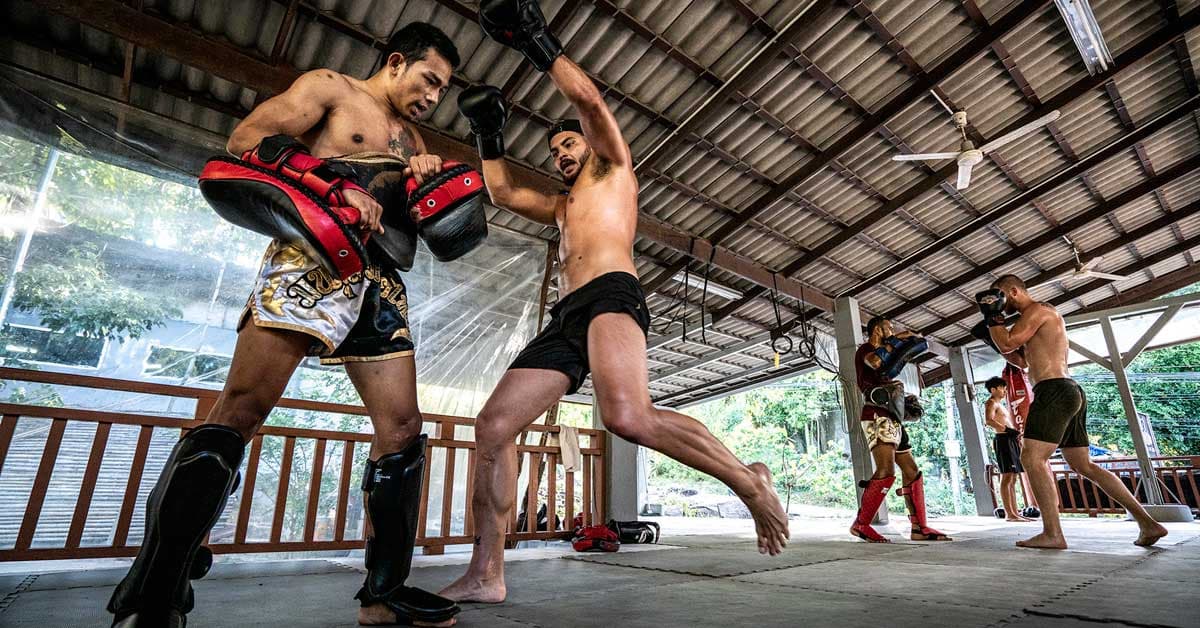 4. The Bunker Climbing Gym Koh Tao
It is the only climbing bouldering gym​ on Koh Tao Island. It offers a full range of indoor and outdoor climbing experiences for beginner to advanced climbers.
They also have an awesome cafe and a hostel as well.
The gym has opened only recently and features all the modern-day equipment needed for an intense workout session.
The place is well-designed, has a good vibe, and has very friendly staff.
Address: 2/55, Moo 3, Ao Leuk Road Koh Tao, Surat Thani 84360, Thailand
Phone: +66 93 630 3461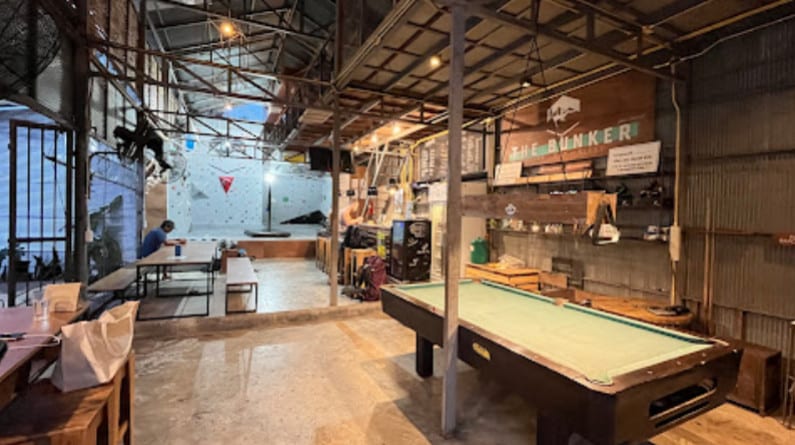 5. Core Studio
Core Studio offers group fitness classes focused on building and maintaining athletic abilities. Their core values are consistency, community, and confidence!
The gym is spotlessly clean and equipped with the latest equipment. It has exercise circuits that make you work hard but is fun to do.
Lizzie, the owner and head trainer, knows her stuff and encourages and challenges you without bullying. She's very friendly and professional.
Address: 25, Tambon Ko Tao, Koh Tao, Surat Thani 84360, Thailand
Phone: +66 61 358 1136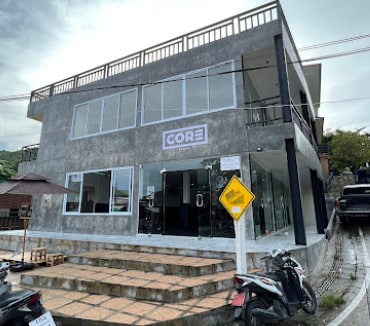 Final Words
We hope you find the right training space for you in Koh Tao from this comprehensive list.
Koh Tao is a paradise island with hiking paths, rock climbing places, swimming, snorkeling, and scuba diving choices.
All of which provide a fantastic opportunity to see more of the island and burn some calories simultaneously.