Located 5 km north of Hua Hin city, Wat Bor Phai is rightfully deemed to be the Hua Hin hidden gem. The vibe of this place is loved by people of all ages. Located along the Khao Takiab –Hua Hin Road, with great templaes it is definitely a sight to behold.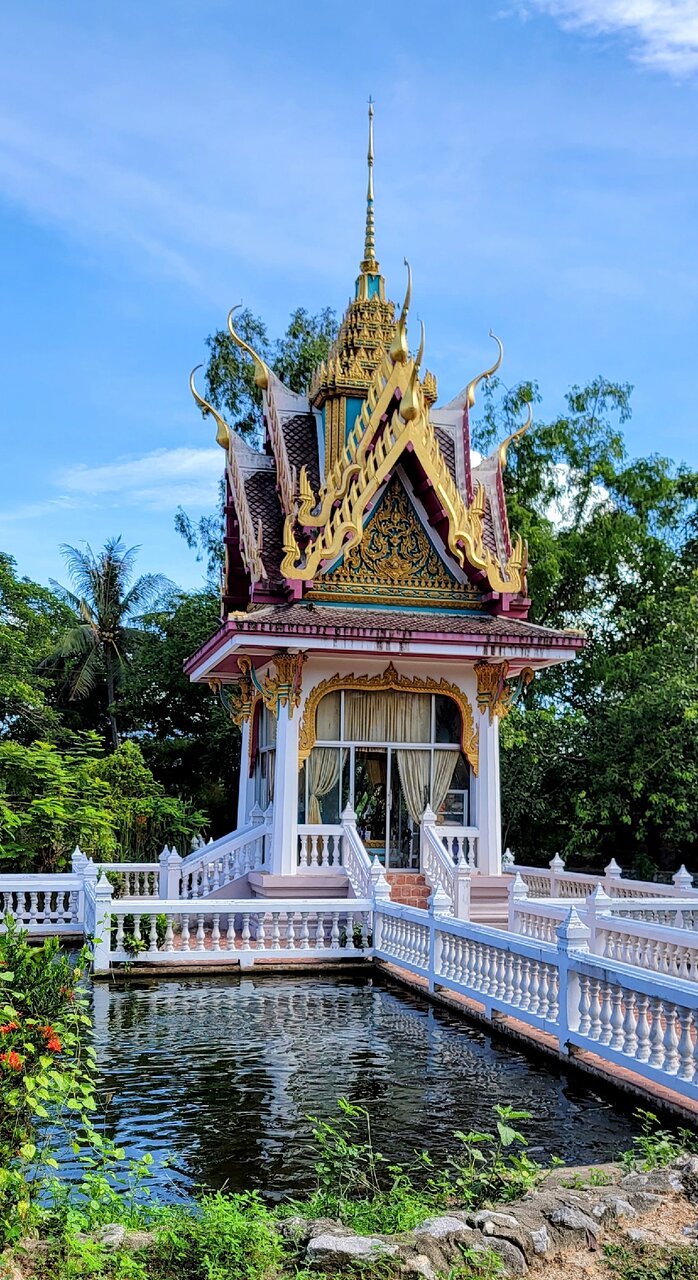 About Wat Bor Phai
Wat Bor Phai is famously known for the various small ponds that it has. The ponds are always teeming with catfishes. It is a pure delight to sit and watch these tiny creatures do their thing in their natural habitat.
You can even feed the fish by giving some donations to the monks in exchange for which they will give you a packet of fish food. Other than the fish ponds, there are several other temples that you can explore in the wat.
The place is usually quiet and hence is excellent for meditation and relaxing. There are plenty of shaded spots where you can peacefully sit and let yourself sink in the beauty of Hua Hin. We suggest you put some money in donation boxes placed at different places in the temple as a visitor.
It is a generous thing to do and will also make the priests very happy. They might even say a special prayer for you in exchange for this generous act.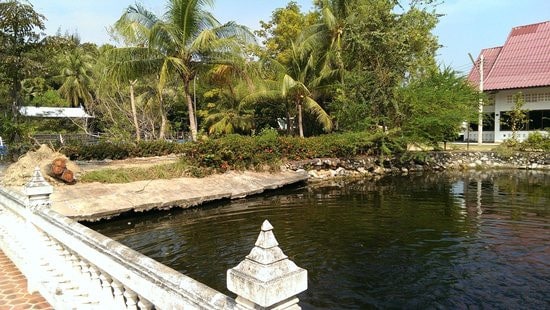 How to Reach Wat Bor Phai
Due to its convenient location near Hua Hin city, you can easily visit this place on your own vehicle as well as on a mode of public transport. However, we suggest you come in your own vehicle to be able to enjoy the journey as much as the destination.
Don't worry if you are a visitor and don't have your own bike or car, you can easily rent from the top-rated rentals in Hua Hin. The temple is quite close to Hua Hin, connected through the main road. However, since the temple is not properly signed, be careful to not miss it on the road.
Location: JWCR+CM6, Hua Hin, Hua Hin District, Prachuap Khiri Khan 77110, Thailand
Other Temples in Hua Hin
After you are done soaking in the peace and beauty of Wat Bor Phai, do not forget to visit the other temples in Hua Hin that are equally if not more beautiful than Wat Bor Phai. To help you select the best few, we have curated a guide on the best temples of Hua Hin that can help you plan better.
Hi, I'm Justin Pearce - a passionate traveler who has spent over 6 years of his life exploring lesser-known yet mesmerizing locations in South-East Asia. I am an avid biker who likes covering long distances on a bike. Through Thailand Nomads I want to share my tips and tricks for exploring some of the most popular tourist destinations in Thailands.