Address: 77/4 Moo 1, Patak Road, Karon, Muang, Phuket 83100 Thailand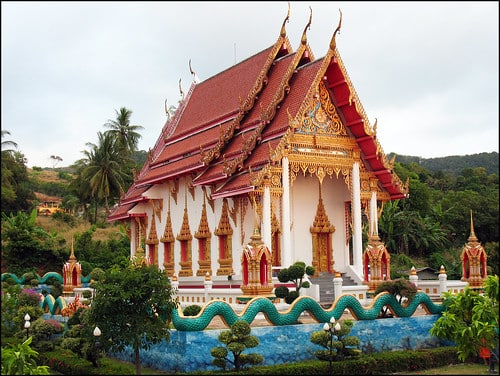 Also known as the Karon temple, Wat Suwan Khiri Khet is not among the popular temples, but certainly one of the most peaceful ones on Phuket Island. It is located at a distance of half a kilometer from the Karon beach along Patok Road.
The temple was founded in the year 1895. It spreads across an area of 12,000 square meters and boasts lovely Buddhist architecture along with a blend of Chinese and Thai designs. On the entrance of the shrine are two massive Nagas or serpents whose body encircles the entire complex.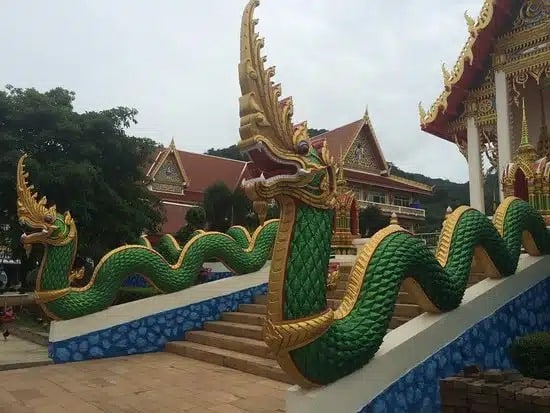 At the temple ground is a beautiful garden that is always open to all visitors. There is another building in the temple that is guarded by two 'Yaks', who are supernatural beings that are mentioned in the ancient Buddhist texts. As you enter, there's this giant black sapphire sculpture of Buddha along with the Hindu Goddess Kali adorned on a cow.

The walls of the temple have paintings and murals that tell the story of Buddha's life including the course of his enlightenment and the events of his ten lives. Even the doors and windows are engraved with beautiful artistic pictures. There are a total of 20 statues of Buddha in the temple. 17 of them are in the large hall and the remaining 3 in the ordination hall.
The temple hosts a local market two days a week. The lively market has a variety of shops from where you can buy souvenirs. It also has food stalls that serve authentic Thai dishes. The market is on from 4am till 10 pm.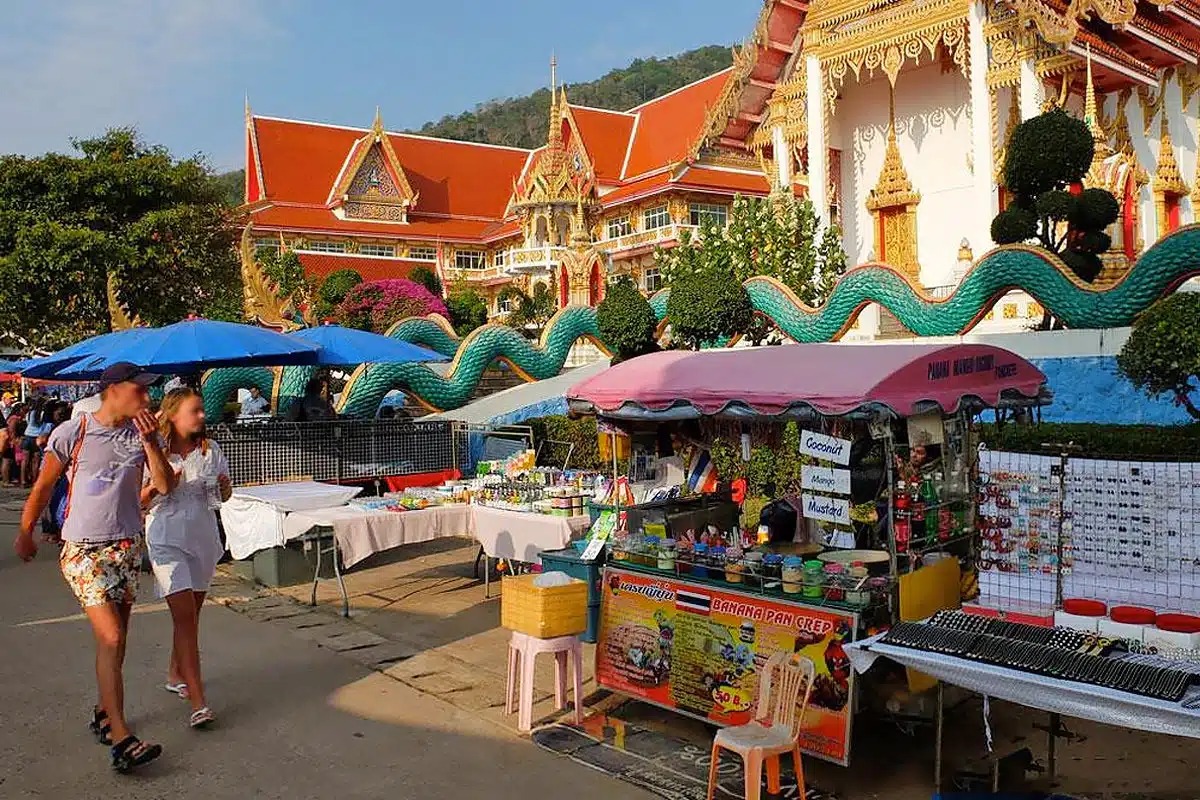 Final Words
The temple might not be as exotic as the other cliche tourist spots in Phuket, but is a must-visit for anyone who wishes to experience a peculiar tranquility vibe. Monks meditating in the ground is a common sight at the temple that adds to the peaceful visual appeal.
Founder - Thailand Nomads
Jordan started Thailand Nomads primarily for sharing his experience of exploring Thailand for several years. The objective is to help tourists especially digital nomads plan their travel itinerary when visiting Thailand.
Email: jordan@thailandnomads.com