Permanent tattoos are one of the best souvenir choices that let you take the memories home. However, they are risky propositions and hence must be done from well-researched places.
We have done the research on your part! Here are our findings- the best tattoo studios in Chiang Rai that you can try.
5 Best Tattoo Studios In Chiang Rai – 2023 Update
1. Lady Artist Tattoo Chiang Rai
It is one of the most sought-after tattoo studios in Chaing Rai.
The Lady Artist Tattoo Studio was opened in 2016 and has gained a lot of traction.
Its goal is to serve people of all genders and ages alike with a special focus on women and the third gender.
All the artists at Lady Artist Tattoo are very skilled and attentive to even the minutest details of the tattoo. The safety standards are top-notch.
Most of the artists here are females. There is a separate lounge and tattoo room, especially for ladies.
Here you can get fresh tattoo designs, tattoo correction, eyebrow tattoos in all dimensions, and tattoo removal by laser.
All the tattoo colors are imported from the USA and the needles are all high-grade and clean. The shop has only one branch.
Address: No. 86 Moo 3, Soi beside Sribunyuen Market, Tha Sai, Mueang Chiang Rai District, Chiang Rai 57000, Thailand
Phone: 088-5789751
Facebook: https://www.facebook.com/LadyArtistTattoo/
Instagram Handle: tattooladychiangrai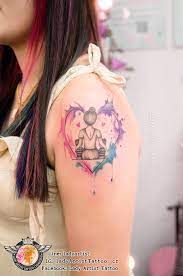 2. Kanon Tattoo
The Kanon studio is very famous for the professional artists who work here. The prices here are very reasonable considering the fine quality of your tattoo.
The owner is a delightful person and easy to get to know.
Address: 530 Moo 4, Rim Kok, Chiang Rai City 57100, Thailand
Phone: +66 82 385 2709
Facebook: https://www.facebook.com/kanomtattoostudiocr?_rdr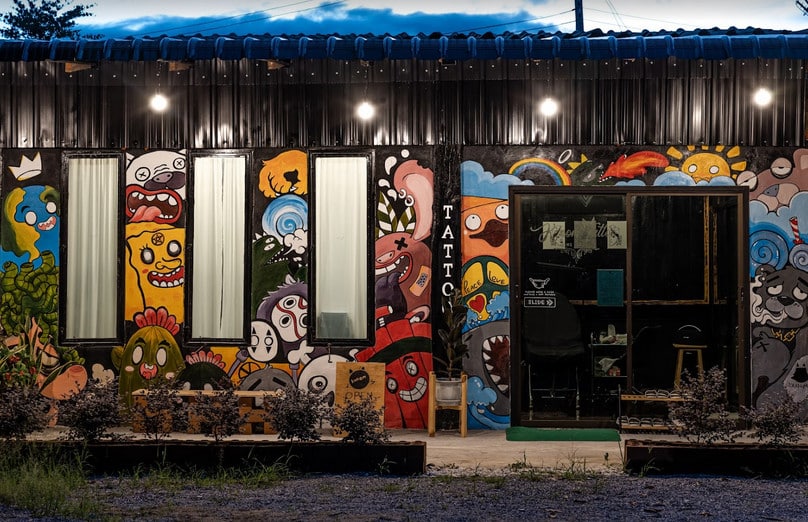 3. Eightball Tattoo Chiang Rai
It is another popular tattoo studio in Chiang Rai. The hygiene and safety standards at the Eightball Tattoo Chiang Rai are par excellence and also very important from a safety point of view.
Mark Tattoo Studio is one of Chiang Rai's top-rated tattoo studios.
The artists are very considerate, kind, and mindful of the demands of their clients. They are very keen and dexterous with correction tattoos that are sensitive to deal with.
Address: 232 Sankhongluang Rd, Tambon Rop Wiang, Mueang Chiang Rai District, Chiang Rai 57000, Thailand
Phone: +66 98 882 2694
4. Chiang Rai Tattoo Studio by Pom
This particular tattoo studio in Chiang Rai has the best bunch of experienced technicians. They have been in this business for over 20 years and it shows in their work.
They create, design and provide expert advice regarding tattoos.
They follow strict rules for cleanliness and safety. To ensure that they use high-quality equipment, the best quality tattoo ink and new needles for each customer.
Address: 157 Moo 6 Soi 16 Pa O Don Chai, Mueang Chiang Rai 57000, Thailand
Phone: +66 80 126 003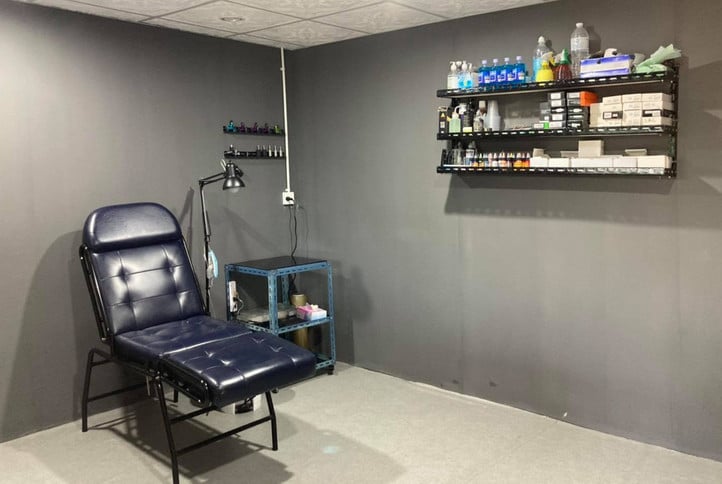 5. Neng Tattoo Studio
At Neng tattoo studio, people have had nothing but positive experiences.
The tattoo studio also has some English speaking artists so language would not be a barrier to getting the best tattoo of your choice.
Services are excellent and competitively priced. The owner along with the other staff members are fun people.
The most startling fact about the tattoo artists here is the speed with which they finish the tattoo with the utmost dexterity and fineness.
Address: Srisaimoon Rd, Tambon Rop Wiang, Amphoe Mueang Chiang Rai, Chang Wat Chiang Rai 57000, Thailand
Contact: +66 89 785 3899
Final Words
We have personally checked all these five studios for skilled artists, hygiene and safety standards. So you can go ahead and get your tattoo done from here when you're in Chiang Rai.
Hi, I'm Justin Pearce - a passionate traveler who has spent over 6 years of his life exploring lesser-known yet mesmerizing locations in South-East Asia. I am an avid biker who likes covering long distances on a bike. Through Thailand Nomads I want to share my tips and tricks for exploring some of the most popular tourist destinations in Thailands.