The city of Chiang Rai has four absolutely stunning hot springs that you should definitely visit on your trip to Thailand.
Some of these hot springs don't have a pool where you can bathe. Therefore, read this guide before planning a visit to any of the hot springs.
4 Best Hot Springs in Chiang Rai – 2023 Review
1. Huay Mark Liam Hot Spring
The Huay Mark Liam is one of the most well-known Chiang Rai Hot Springs. It is located along the Kok River in Lam Nam Kok National Park.
The picturesque setting of the hot spring is a natural forest is what makes it so famous. However, you cannot bathe or dip your feet here.
Some ground caretakers are present at the site at all times to prevent the chances of an accident.
Throughout the park, you will find boards with interesting information about the hot spring. The information is mostly in Thai with English translation.
There is no entry fee.
Location: XM7J+628, Doi Hang, Mueang Chiang Rai District, Chiang Rai 57000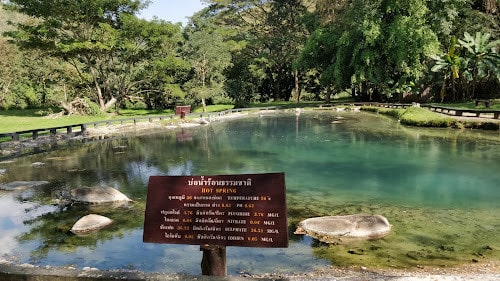 2. Pong Phra Soet Hot Spring
Conveniently located about 1 km from Huay Mark Liam is the Pong Phra Soet Hot Spring inside the Lam Nam Kok National Park.
There are various pools here where you can soak in warm mineral water for a truly relaxing experience.
It has a large outdoor public pool, and eight private spa rooms.
If you wish to soak in the public pool, you will have to take a bathing suit. The private pools are also very decent in size and can comfortably fit 3-4 people.
It is best to visit the hot spring during the low season if you want the place to yourself.
Address: XRGM+Q9G, Ban Du, Mueang Chiang Rai District, Chiang Rai 57100, Thailand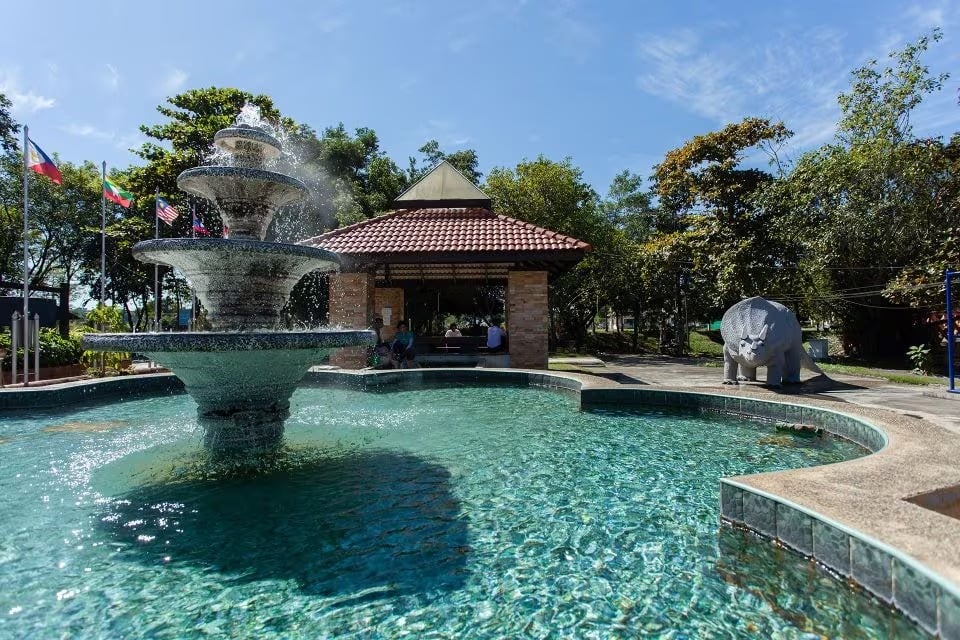 3. Mae Kachan Hot Spring
It is another very famous hot spring in Chiangrai that you would love as an adventure traveler.
There are plenty of pools where you can soak in mineral water and relax. Since it is a natural hot spring (with two geysers), you will be spared the ugly sulfur odor.
There is an abandoned temple right next to the hot spring, which is perfect for taking insta-worthy photos.
There are a few coffee shops and snack stores from where you can grab something to munch.
Address: 4F76+WV8 Moo 6 Pha Soet Phatthana Village Doi Hang Chiang Rai 57260, Thailand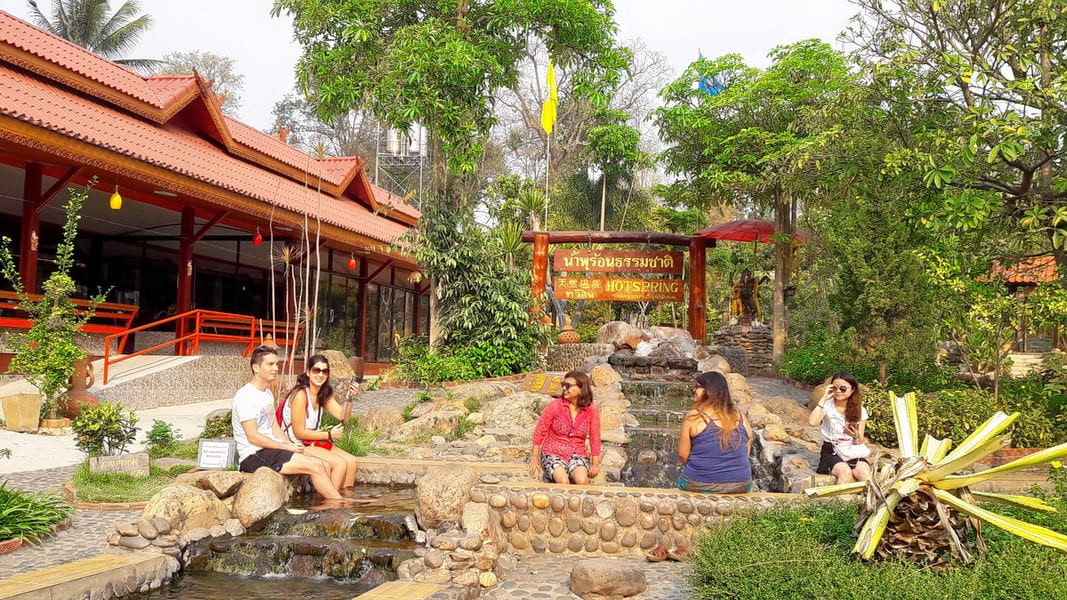 4. Pa Tueng Onsen Hot Springs
It is a modest hot spring in Chiang Rai that you can check out if you don't get along with the crowd.
There are a number of different pools with varying temperatures, such as 45C, 60C, and 80C.
The prices are also very affordable, so you don't have to think twice about getting a private pool.
You can get a nice hot tub in a private room just for 180 Baht. One thing that you must definitely try here is boiling eggs in the hot spring.
You may also enjoy the authentic Thai oil massage for 250 Baht for an hour.
Address: 4Q8X+XG3, Pa Tueng, Mae Chan District, Chiang Rai 57110, Thailand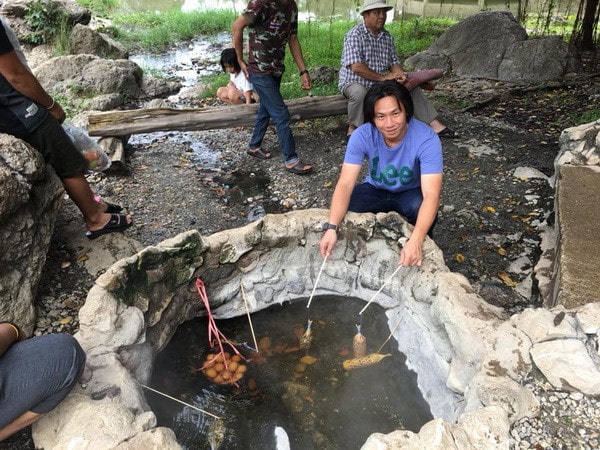 Final Words
Although there might not be as many hot springs in Chiang Rai as in the other parts of Thailand, the few that there are here are definitely worth visiting.
Boiling an egg right in front of your eyes over the hot spring could be an altogether different experience that you should not miss.
Hi, I'm Justin Pearce - a passionate traveler who has spent over 6 years of his life exploring lesser-known yet mesmerizing locations in South-East Asia. I am an avid biker who likes covering long distances on a bike. Through Thailand Nomads I want to share my tips and tricks for exploring some of the most popular tourist destinations in Thailands.