Explore the enchanting landscapes of Northern Thailand with a trusted car rental in Chiang Rai, where an extensive fleet of well-maintained vehicles, exceptional customer service, and competitive rates come together for a seamless and enjoyable driving experience in this remarkable region.
5 Trusted Car Rental in Chiang Rai – 2023 Update
1. Drive Car Rental
Drive Car Rental Chiang Rai is a reliable, internationally recognized brand servicing the daily rental needs of people in Thailand.
They have a fairly young fleet of cars with an average age of fewer than 24 months. The rental offers both one-way and two-way rental services in and around Chiang Rai.
You get first-class insurance along with the rented car and a replacement guarantee in case of a breakdown or accident.
The rental has its own vehicle maintenance facilities ensuring regular and strict adherence to manufacturers' vehicle service requirements.
Address: Chiang Rai Airport, 404 Moo 10, Tambon Kok - Bandu, Muang, Chiang Rai 57100, Thailand
Phone: +66 84 700 4381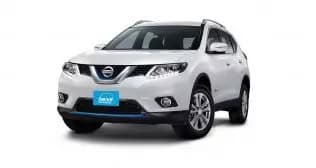 2. K.M Travel Service
The K. M Travel service is another top-rated rental company in Chiang Rai. It offers an excellent rental experience to both locals as well as tourists.
The rental charges are very competitive with huge discounts on weekly or monthly plans.
All the vehicles are well maintained and regularly cleaned.
Address: 869 92 Pemavipat Rd, Tambon Wiang, Mueang Chiang Rai District, Chiang Rai 57000, Thailand
Phone: +66 65 056 9253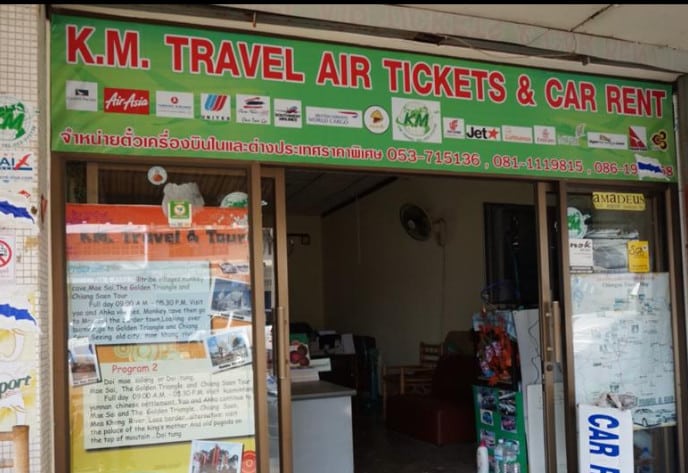 3. J.B Car Rental
J.B car rental is a popular name in the rental business and is highly recommended by the locals.
The rental has an excellent rating on google and good reviews vouching for a quality service.
It has a wide variety of cars you can choose from based on your budget and preference.
The staff at J.B rental are very professional and courteous. They will help you understand the procedure of renting very patiently.
The rental charges include first-class insurance on all the cars. They also have cars with 1500cc and 2000cc which are suitable for mountain trips.
Address: Chiang Rai Airport, Moo 10, Ban Du, Mueang Chiang Rai District, Chiang Rai 57100, Thailand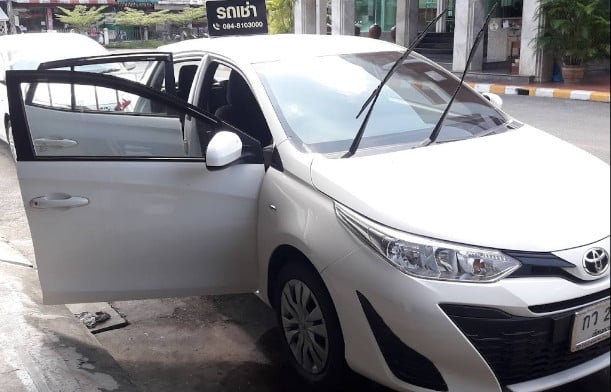 4. Thai Rent a Car: Chiang Rai Airport
The Thai Rent a Car rental is conveniently located near the airport and is usually preferred by tourists visiting Chiang Rai.
The rental has an excellent fleet of cars that can make your Thailand trip even more comfortable and convenient. The prices are very affordable with regular promotions.
The service is very professional and smooth. The rental requires you to submit a copy of your passport and a security deposit which is easily returned once you bring the car back.
The staff is very competent and will make your renting process very smooth.
Address: ChiangRai Airport Arrival Hall 404 Moo 10, Baan Du, Muang, ChiangRai, 57100, 57100, Thailand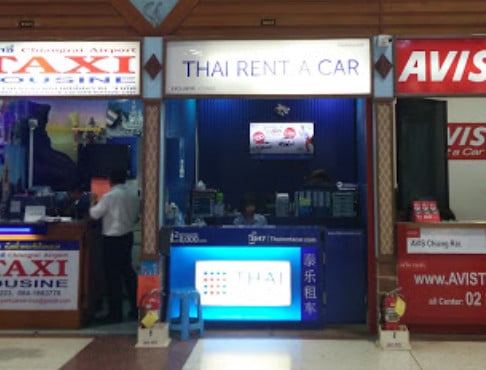 5. Lucky Car Rental
The lucky car rental service in Chiang Rai provides both self-drive services and chauffeur-driven cars, based on the needs of the customers.
The rental charges are minimal starting from just 690 Baht a day.
All the cars are fairly new and maintained in good condition. The cars are rented out with a full tank of gas so there is no hassle around finding a filling station.
You can avail of a free pick-up and drop within Chiang Rai city.
Address Moo 8 201/3 Mueang Chiang Rai District, Chiang Rai 57100, Thailand
Phone: +66 89 757 7702
Website: https://www.thebestchiangrai.com/
Final Words
You can randomly choose from any of the above-mentioned car rentals to enjoy a hassle-free drive in and around Chiang Rai. If you plan on staying for long, take up the monthly or weekly plans as they are cheaper.
Hi, I'm Justin Pearce - a passionate traveler who has spent over 6 years of his life exploring lesser-known yet mesmerizing locations in South-East Asia. I am an avid biker who likes covering long distances on a bike. Through Thailand Nomads I want to share my tips and tricks for exploring some of the most popular tourist destinations in Thailands.