With new motorbike rentals springing up in almost every alley of ChiangRai, it is difficult to choose a genuine one that would not overcharge you under the garb of some hidden costs.
Navigate the captivating city with ease using our guide to the best bike rentals in Chiang Rai, where a diverse selection of well-maintained bicycles, scooters, and motorbikes, along with friendly service and competitive rates, ensure a hassle-free and enjoyable exploration of Northern Thailand's wonders.
5 Best Bike Rentals in Chiang Rai: 2023 Update
1. B-Rider
It is one of the best bike rentals in Chiang Rai, with the highest rating on Google Reviews.
All the bikes are as good as new. The rental offers a very hassle-free booking procedure, which is why it is always brimming with customers.
You can conveniently book a bike over call, WhatsApp, or their Facebook page. You don't even need to submit the passport but a security amount of 2000 Thai Baht, which is refundable.
The staff is very attentive and takes care of all the customer's needs.
Address: 197/2 Trairat Rd, Tambon Wiang, Mueang Chiang Rai District, Chiang Rai 57000, Thailand
Phone: +66 89 636 6663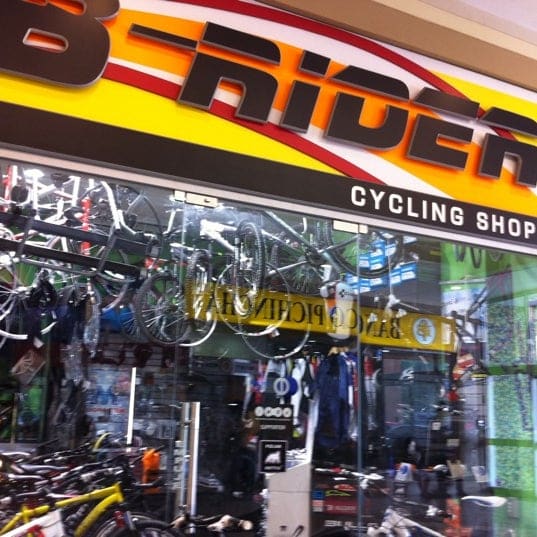 2. BBB Bicycle and Scooter
It is another popular rental in Chiang Rai.
The rental is owned by a Canadian national who speaks both Thai and English fluently. He is a very courteous person and helps the customers choose the best bike as per their preference.
There is a varied fleet of bikes available for customers. All the vehicles are in good condition and regularly serviced.
In case of any malfunction, the owner is prompt to resolve the issue and even lends an alternate scooter immediately.
Address: Jetyod Rd, Wiang, Mueang Chiang Rai District, Chiang Rai 57000, Thailand
Phone: +66 81 530 4050
3. St. Motorcycle For Rent
It is a very professional motorbike rental located in the city center. The shop is staffed with English-speaking ex-pats who give savvy, concise, and invaluable advice.
There is a good variety of bikes to choose from and at a very reasonable rate starting at 250 Baht a day.
The rental provides an unprecedented insurance policy for 50 - baht. Most other insurance policies elsewhere in Thailand are shams, as insurance is usually not offered in Thailand for rental bikes.
However, ST underwrites its own policy, and it is thus legitimate.
Address: 1025 34-35 Jetyod Rd, เมือง Mueang Chiang Rai District, Chiang Rai 57000, Thailand
Phone: +66 53 713 652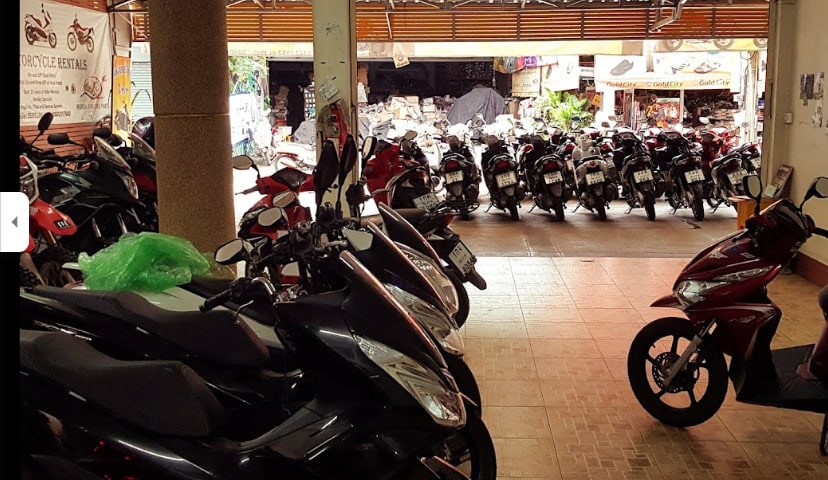 4. Nice Rental
The Nice Rental is located in the centre of the city and is very easy to locate. The place is owned by a couple who are very knowledgable and friendly.
They are always ready to assist tourists with everything they can and might even help you plan your itinerary in Chaing Rai.
To get a bike to rent, you have to submit a copy of your passport along with 3000 Thai Baht as security.
The money is refunded easily once you return the bike to the center. The prices are very reasonable starting from 200 Baht a day.
The rental has two varieties of bikes for rent. You can either opt for the one with the more powerful engine over 125 ccs for longer trips or the scooter style that's good for around-town trips.
Address: 1008/3 Jetyod Rd, Tambon Wiang, Mueang Chiang Rai District, Chiang Rai 57000, Thailand
Phone: +66 82 192 9321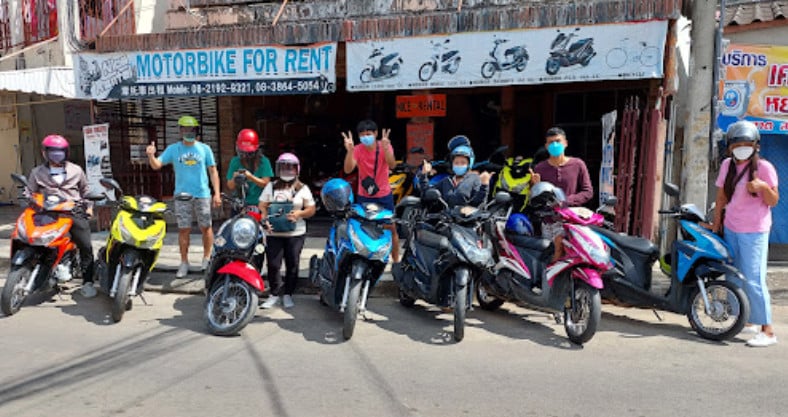 5. K Buddy Bike
The K Buddy Bike rental is another very popular bike rental in Chaing Rai.
The fleet of their bikes is fairly new and well-maintained as you would see upon visiting. The rental charges are very competitive starting at 200 Baht a day.
They also offer free drop and pick up in the nearby areas. All the motorbikes come with helmets and a phone holder which is especially important for tourists who need maps while riding.
The staff at the rental is very courteous and won't trick you.
Address: 1025 14 Jetyod Rd, Tambon Wiang, Mueang Chiang Rai District, Chang Wat Chiang Rai 57000, Thailand
Phone: +66 85 869 2236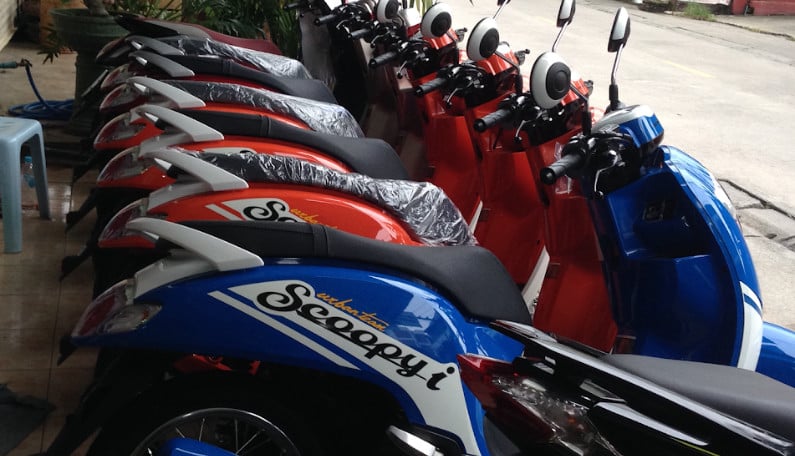 Final Words
Keep this list handy whenever visiting Chiang Rai. the beautiful city is best explored at your own pace which is possible only when you have your own vehicle.
The starting rent charges are as low as 200 Baht so you need not think twice.
Hi, I'm Justin Pearce - a passionate traveler who has spent over 6 years of his life exploring lesser-known yet mesmerizing locations in South-East Asia. I am an avid biker who likes covering long distances on a bike. Through Thailand Nomads I want to share my tips and tricks for exploring some of the most popular tourist destinations in Thailands.