Located at a distance of 80 km from Chiang Mai, it is one of the less explored natural hot springs in Northern Thailand. Venture to Pong Dueat: the biggest hot spring in Northern Thailand, where the restorative powers of mineral-rich geothermal waters and the enchanting beauty of the surrounding forest converge to create a rejuvenating oasis for relaxation and healing amidst nature's splendor. The Pong Dueat Hot Spring in Thailand is pretty impressive, boasting water temperatures reaching 99 degrees Celsius and powerful geysers that can spring up to 2 meters in height. Visitors can enjoy a nice walk around the area while experiencing the unique beauty and natural wonder of these extraordinary hot springs. The Pong Dueat Hot Spring is in the district of Mae Taeng. You can spot the geyser on the road leading to Pai. You can also check out some more Hot Springs in Chiang Mai here.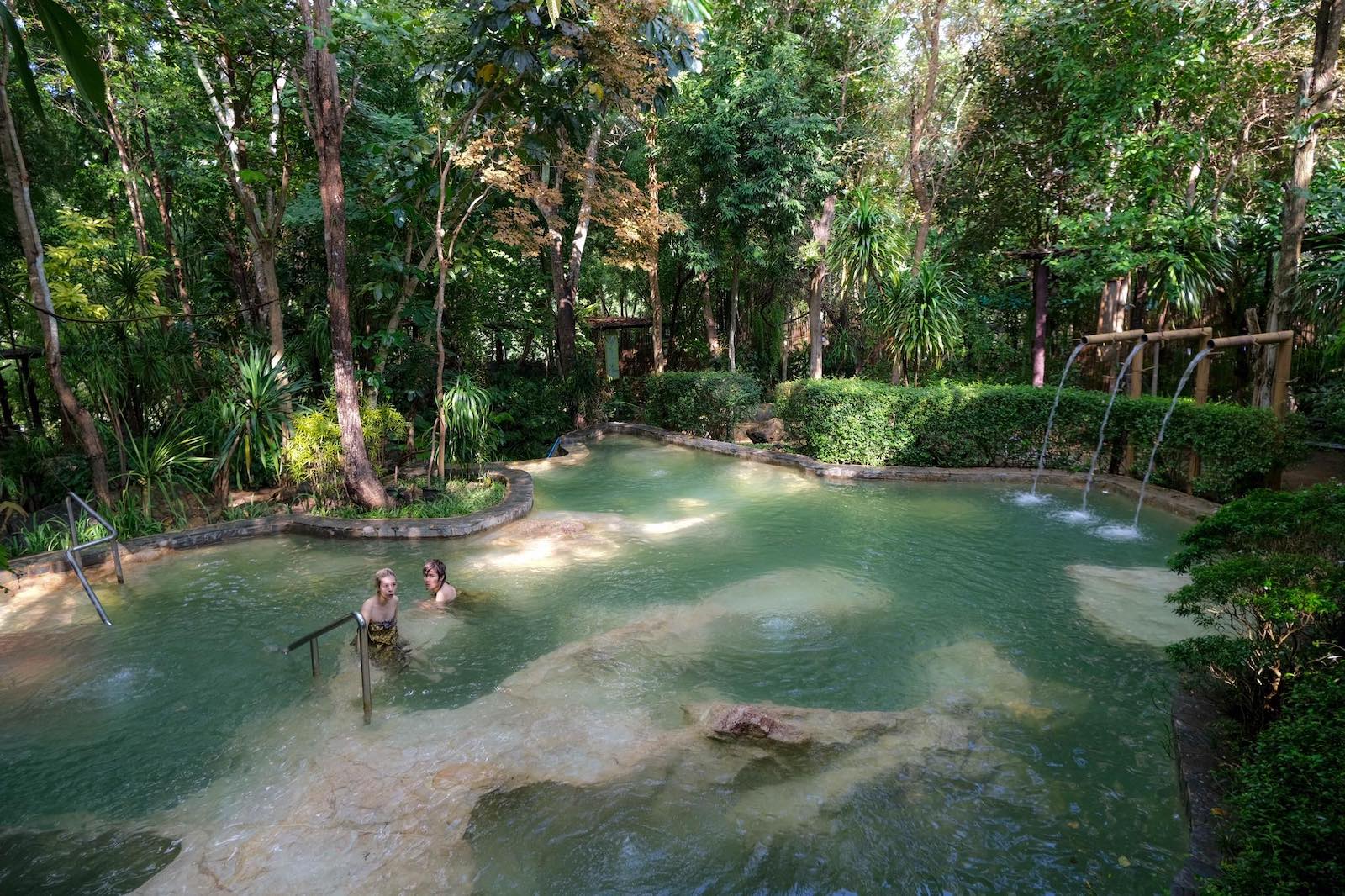 About the Pong Dueat Hot Spring
The Pong Dueat Hot Spring is the biggest geyser hot spring in Thailand. It is located in a national park called Huai Nam Dang.
As you enter the park, you will find an elevated ground. After walking for a few hundred metres on the elevated wooden ground, you will reach the geysers.
The temperature of the water in the geyser can go up to 150 degrees celsius. The water springs 2 metres high every 30 seconds.
There are several springs within a small area where you can enjoy the breathtaking view of water naturally springing in the air.
What Activities Does it Offer?
You can enjoy relaxing in a mineral water bath for which the place has separate bathing rooms.
There are three ponds with distinct areas for men and women, the largest being the hot spring one.
There are both private as well as public pools to cater to all kinds of visitors.
The place has a mediocre onsite restaurant which is located close to the pools.You can enjoy a good meal here at reasonable prices.
Like all other hot springs, here also you can boil eggs naturally over the fuming steam. You can find various vendors selling eggs in wooden baskets at the entrance of the park.
Downstream the water cools significantly and there are little spas and pools to soak in.
The trail through the forest is another interesting thing that people find very peaceful. You can also roam about the park for sightseeing.
https://www.youtube.com/watch?time_continue=11&v=eBgWgFNd6q4&feature=emb_logo
Contact:
Address: Pa Pae, Mae Taeng District, Chiang Mai 50150, Thailand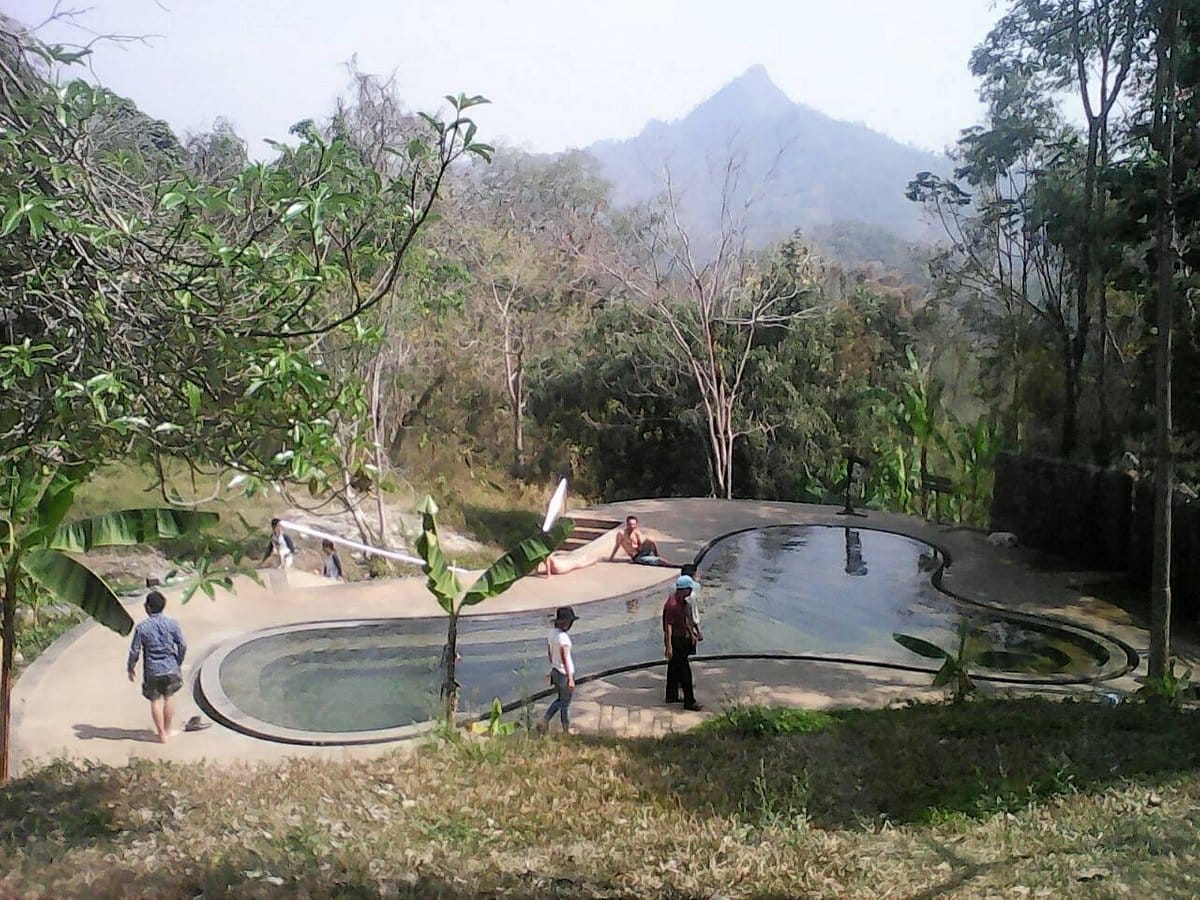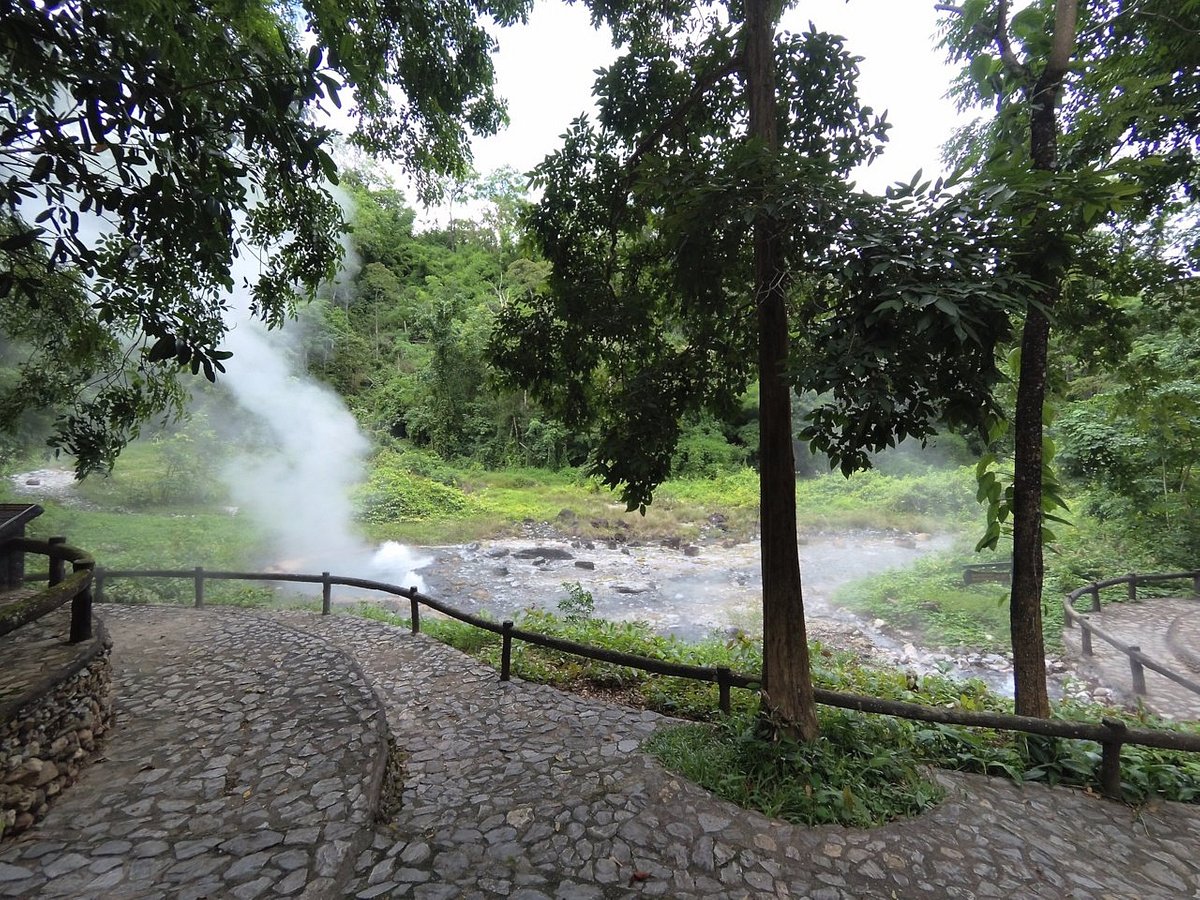 Founder - Thailand Nomads
Jordan started Thailand Nomads primarily for sharing his experience of exploring Thailand for several years. The objective is to help tourists especially digital nomads plan their travel itinerary when visiting Thailand.
Email: jordan@thailandnomads.com