While Muay Thai gyms have opened up in almost every part of the world, it is best learned in the country of its origin, i.e. Thailand. Chiang Rai Muay Thai is a top-rated Thai boxing gym, offering exceptional training and facilities for those looking to learn the art of Muay Thai boxing in Chiang Rai.
The beautiful city of Chiang Rai in the Northern part of Thailand is home to some of the best Muay Thai gyms in Chiang Rai that you should definitely check out. Here is a list of the best three.
3 Best Muay Thai Gyms in Chiang Rai – 2023 Update
1. The Underdog Muay Thai Gym
This is by far the best Muay Thai Gym in Chiang Rai. the trainees are very skilled and professional in their conduct.
The head instructor Kru Bank is very courteous and patient with the trainees and lets them progress at their own pace.
The team is very warm and welcoming, so you are comfortable learning the new techniques confidently. The prices are unbelievable, starting just at 150 Baht per person.
If you wish to embark on the Muay Thai journey, Underdog could be a fantastic place to start.
Address: 86/1 Ratchayotha, Wiang Sub-district, Mueang Chiang Rai District, Chiang Rai 57000, Thailand
Phone: +66 85 154 9569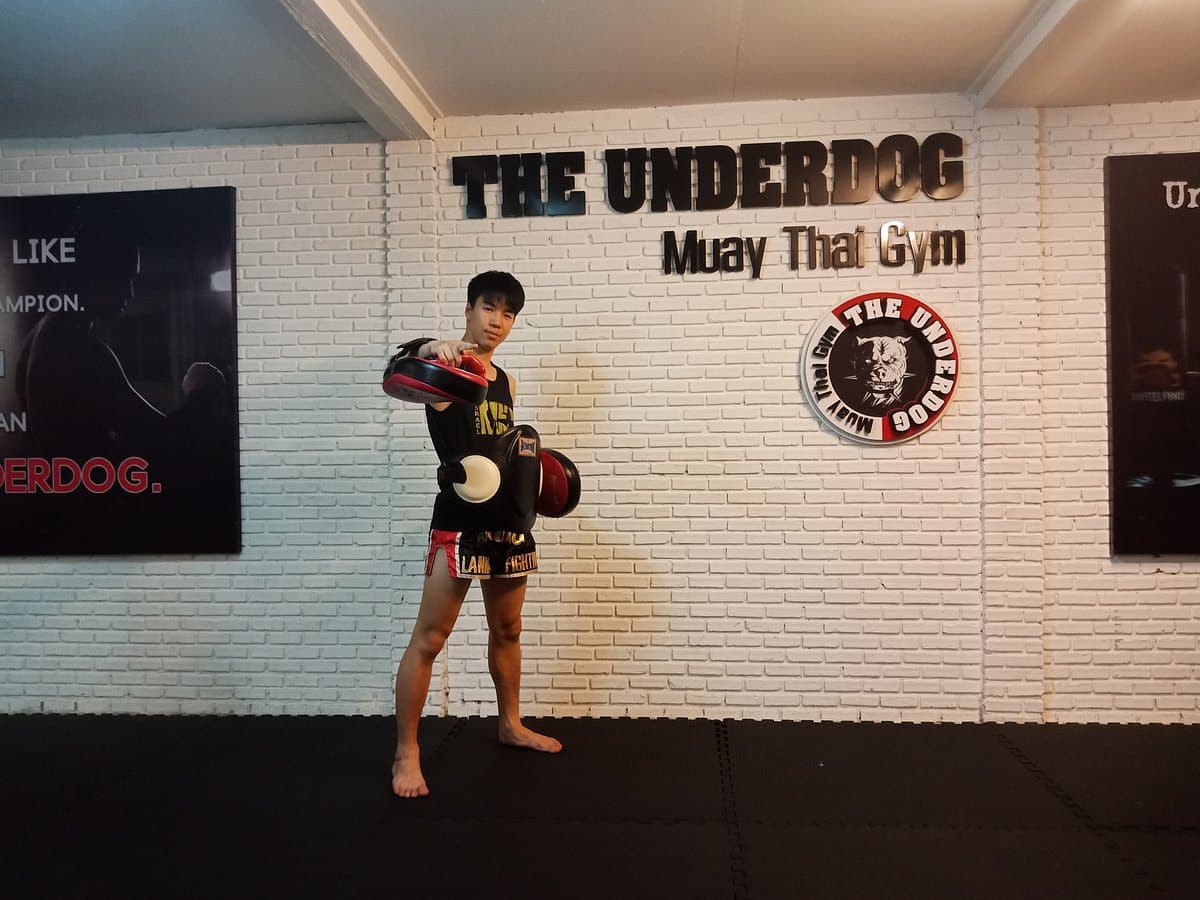 2. Sri Wai Muay Thai Gym
The Sri Wai Muay Thai Gym is conveniently located in the center of Chiang Rai.
The gym is owned and managed by Ajahn Supalert Tansombat. He has had over 300 fights during his career and was ranked the number 1 contender at both Lumpinee and Rajadamnern stadiums.
The gym has all the required equipment necessary for efficient Muay Thai training. It caters to both amateurs and professional fighters looking to whet their skills.
The training fees are also very affordable starting at 250 baht a day and weekly training starts at 2200 baht.
Address: Klang Wiang Rd, Tambon Rim Kok, Mueang Chiang Rai District, Chiang Rai 57000, Thailand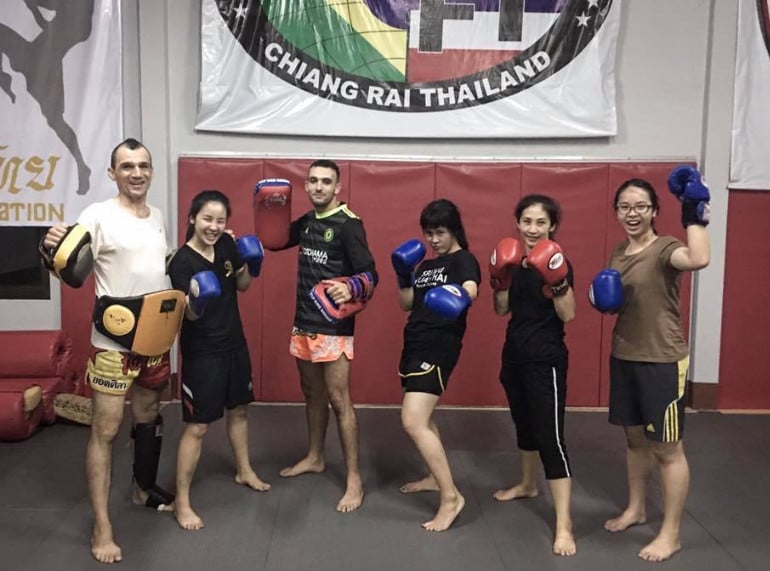 3. Pound Boxing Gym
It is a fairly new Muay Thai gym that was opened only recently and is located in the center of Chiang Rai.
The gym is basically operated by a bunch of students of Kru Dim (Chiang Mai). The head instructor Kruu Pound is very skilled.
He also knows a bit of English, so there is a smooth flow of communication. The gyms feature a clean spacious space, lockers for trainees, clean bathrooms with showers, and good-quality punching bags.
The prices start from 250 baht, and private classes are available on request.
Address: Wiang 396/8 Moo 4 Soi Theppawong, Tambon Rop Wiang, Mueang Chiang Rai District, Chiang Rai 57000, Thailand
Phone: +66 62 325 1465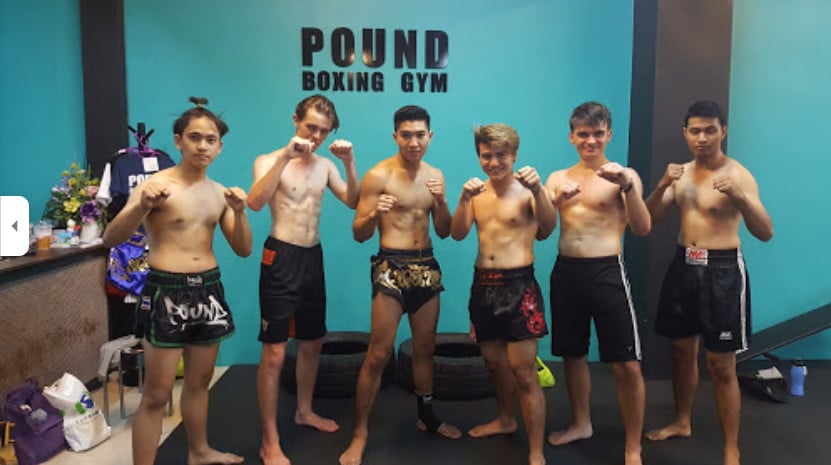 Final Words
While Muay Thai gyms are emerging in every corner and lane of Chiang Rai city, it is important to learn the sport from a verified training institute for safety reasons. You can trust all the above three for quality service and reasonable fees.