Kathu Waterfall: A Complete Guide
The Kathu waterfall is one of the most famous tourist spots in Phuket, located conveniently near Patong beach. It has a series of drop pools that form a bumpy cascade, a visual spectacle truly! Among the best three waterfalls in Phuket, including Ton Sai and Bang Pae, it is clearly the winner.
The waterfall is divided into two regions. While the one on the left is not much more than a stream of water, creating a natural pool where families love to play, the majestic waterfall is towards the right, starting from the parking area, past a small bridge and up a 130 meters staircase.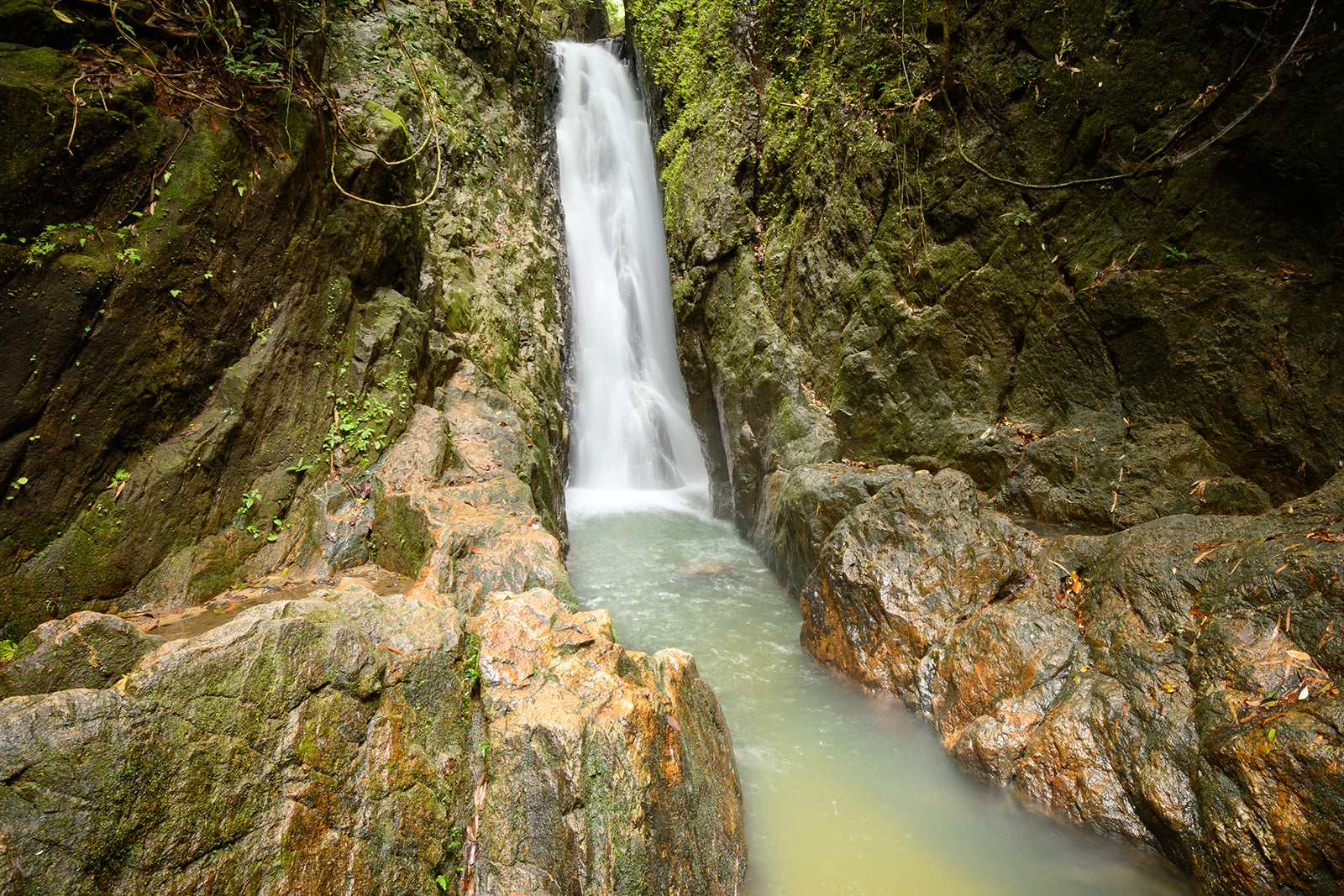 What to Lookout For at The Kathu Waterfall?
The Kathu waterfall is 3 tiered with each level suitable for different kinds of visitors. The first tier has 3 dams and is ideal for families with small children and elderlies. The steady flow of water cascading down the rocks creates a small and clear pool, ideal for wading.
The second level is a little up but still has a concrete trail that you can easily walk. This second pool is smaller but more natural and is popular among youth, as in a group of friends. There are benches and tables provided for tourists. They can sit down to have some snacks here to have lunch in the midst of beautiful nature.
Further up, there is a third pool. The way up there is through a dirt trail. It is a little complex and hence, you must only take this path if you are very adventurous and are willing to take a rough ride.
The cascades get smaller as you go up but become more serene and beautiful as the forest gets denser and there are only a few people up there on the top.
Best Time to Visit Kathu Waterfall
The best time to visit the Kathu waterfall is during the rainy season when the flow of water is strong and the vegetation is blooming. During the rainy season, the waterfall is at its maximum effect and is wonderful to watch.
However, avoid visiting when it's raining or has rained as the path may get very slippery.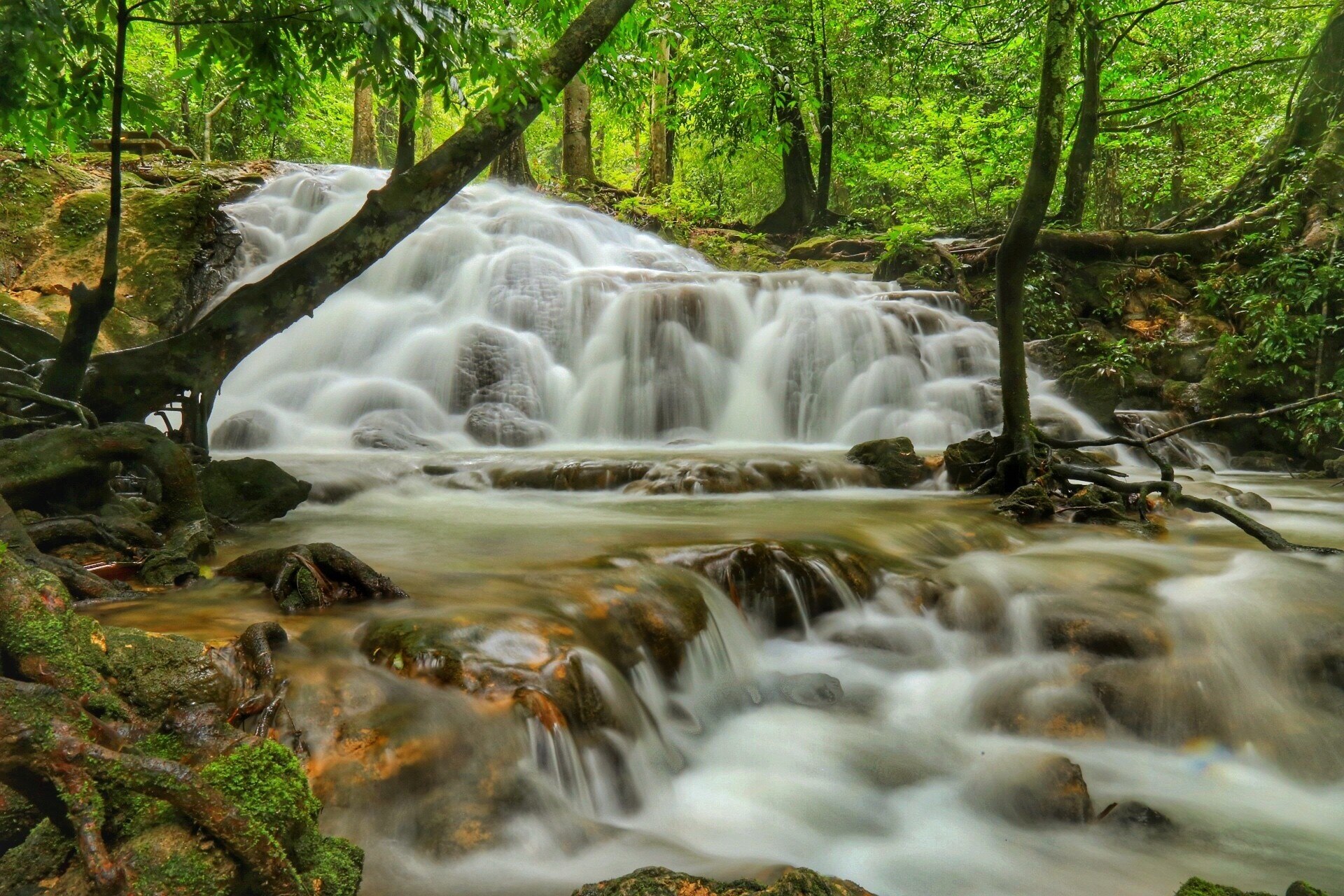 What to do Around Kathu Waterfall?
After you are done touring the Kathu waterfall, you can proceed towards the other recreational spots such as the Phuket wake park where you can experience wakeboarding, or visit Flying Hanuman and White sitting Buddha
How to Get There?
The Kathu waterfall is at a very short distance from Patong, in fact, it lies between Patong and Phuket close to the ski park and Loch Palm Golf Club. As you proceed from Patong towards, you will come over a hill and find Caltex gas station.
Turn left from here onto the road leading towards the Kathu market. After about 2 km from the market, you will be able to spot the waterfall.
Location: Kathu, Phuket 83120, Thailand