The Doi Saket Hot Springs was primarily developed by the local authorities to provide a recreational spot to the Thai locals. It is more of a sharing bathhouse where people can relax in the warm water on chilly winter days.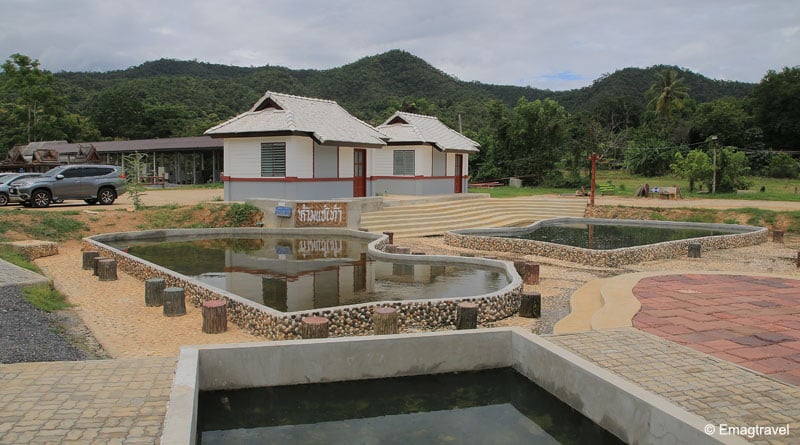 About the Doi Saket Hot Springs
As the name suggests, this hot spring is located in Doi Saket. Doi Saket is a district in the eastern part of Chiang Mai, in Northern Thailand. It was named so due to the close vicinity to the Doi Saket mountains.
It is approximately 40 km away from Chiang Mai, just outside the city. It is particularly popular among tourists who want to experience a Thai rural lifestyle while soaking in the warm water.
The spring water is dangerously hot therefore it is mixed with cooler water in the pool to bring it down to a comfortable warm. Unlike the other hot springs near Chiang Mai, the common bathing pool is free for everyone to use.
However, if you want more privacy, you can book a private room for 500 THB. In your private room, you can control everything from what to wear to the temperature of the pool water.
Contact
Location:

At Ban Mae Pong, T. Pa Miang, A. Doi Saket

Hours of Operation:

6 am – 4 pm daily

Phone:

053 389 164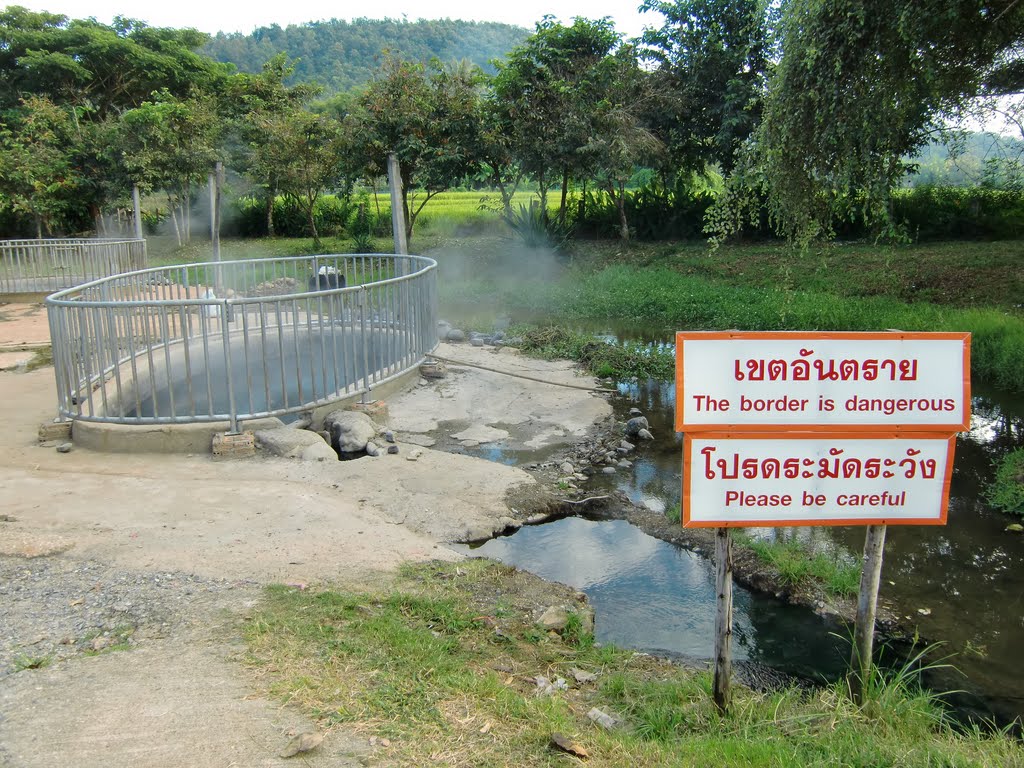 What to do at the Doi Saket Hot Spring
Apart from enjoying the hot spring bath, there are several other things to try at Doi Saket Hot Springs. If you had a long week, then the Thai massage at the Hot Spring is a must-try for you.
Relaxing your muscles in the lap of nature with a beautiful view on all sides is a different feeling altogether.
You can also buy eggs in bamboo baskets and boil them yourself, naturally over the hot springs. You can easily find vendors selling eggs nearby.
While at Doi Saket, do not miss the beneficial mineral water bath that will be a boon for your skin.
There are few cafes nearby where you can enjoy delicious Thai meals in the beautiful garden setting. Some of these cafes even have free wifi.
How to Get There?
The best way to reach the Doi Saket Hot Springs is on your own motorbike or car. If you are a tourist, consider renting a bike from these top rentals in Chiang Mai.
However, note that you will have to necessarily carry a license to ride a bike in Thailand.
Alternatively, you can book a songthaew for a round trip or a full day. It will approximately take an hour for you to reach. The place also has free parking.
Conclusion
Started as a sharing bathhouse, the Doi Saket Hot Springs is quickly evolving to become a top-notch tourist attraction in Chiang Mai.
A lot of renovation and development work is still going on to match the standard of the other tourist destinations in Thailand.
However, even today, the surrounding mountains and the laid-back feel that the place offers have their own charm. Therefore, we do recommend you to visit this natural geyser on your trip to Thailand.
Founder - Thailand Nomads
Jordan started Thailand Nomads primarily for sharing his experience of exploring Thailand for several years. The objective is to help tourists especially digital nomads plan their travel itinerary when visiting Thailand.
Email: jordan@thailandnomads.com