Koh Tao enjoys the reputation for being one of the best spots around the world for diving certifications. In fact, it is only second to Cairns, Australia.
Visitors swarm to this idyllic island from all around Southeast Asia to take their first breaths underwater in the coral reefs surrounding it.
It's easy to understand why.
The courses are some of the most reasonably priced in the world, with great teaching levels.
The conditions are straightforward, with many dive locations. It's just a wonderful place to unwind after spending the day underwater.
Planning a trip to Koh Tao can be overwhelming, given that the island is home to more than 70 dive schools.
Diving in Koh Tao is an unforgettable experience for underwater enthusiasts, with Koh Tao Divers being one of the top-rated dive centers in the area.
Whether you are a beginner or an experienced diver, Koh Tao diving offers a plethora of vibrant marine life and stunning underwater landscapes that will leave you in awe. D
on't miss the chance to explore the depths of the ocean and create lasting memories with the expert guidance of Koh Tao Divers.
Plunge into the aquatic marvels of Koh Tao by joining the schools of Diving in Koh Tao, a globally acclaimed diving hotspot boasting pristine waters, vivid coral gardens, and a thriving marine ecosystem, where seasoned and novice divers alike can find top-notch dive centers offering memorable experiences in the mesmerizing depths of the Gulf of Thailand.
What Should You Choose: PADI or SSI?
In Koh Tao, there are typically only two options out of the more than 50 scuba diving training systems available: The Professional Association of Dive Instructors (PADI) or Scuba Schools International (SSI).
Each organization creates its instructional materials, standards, and certificates based on those established by the World Recreational Scuba Training Council (WRSTC), the umbrella organization.
You will use the same gear, see the same species, and be able to dive at the same locations regardless of what certification card you leave with.
Certifications are transferable and accepted everywhere.
The dive school you choose and your dive instructor will be the two most crucial components of the quality of your course. However, there are slight variations among the agencies.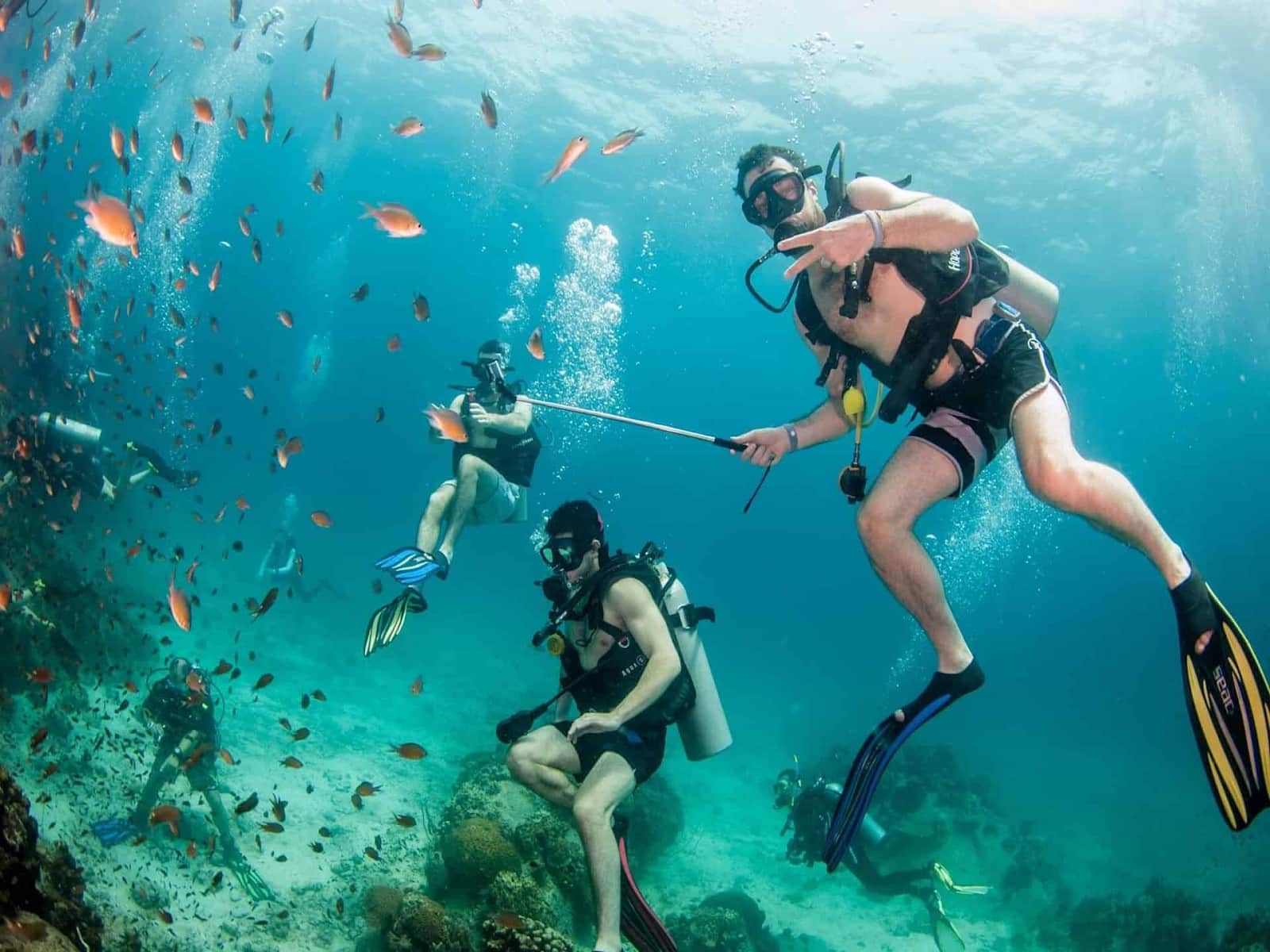 PADI
PADI is the top scuba diving training organization in the world. It issues around one million certifications annually. PADI might be right for you if you get comfort from numbers.
The main advantage of PADI diving is at the professional level. PADI offers the most job options for instructors and divemasters.
PADI instructors can work independently, while an SSI instructor must teach through an SSI-registered shop.
Therefore, PADI is a solid agency to place your trust in if you wish to stay in Thailand and teach the vast majority of backpackers.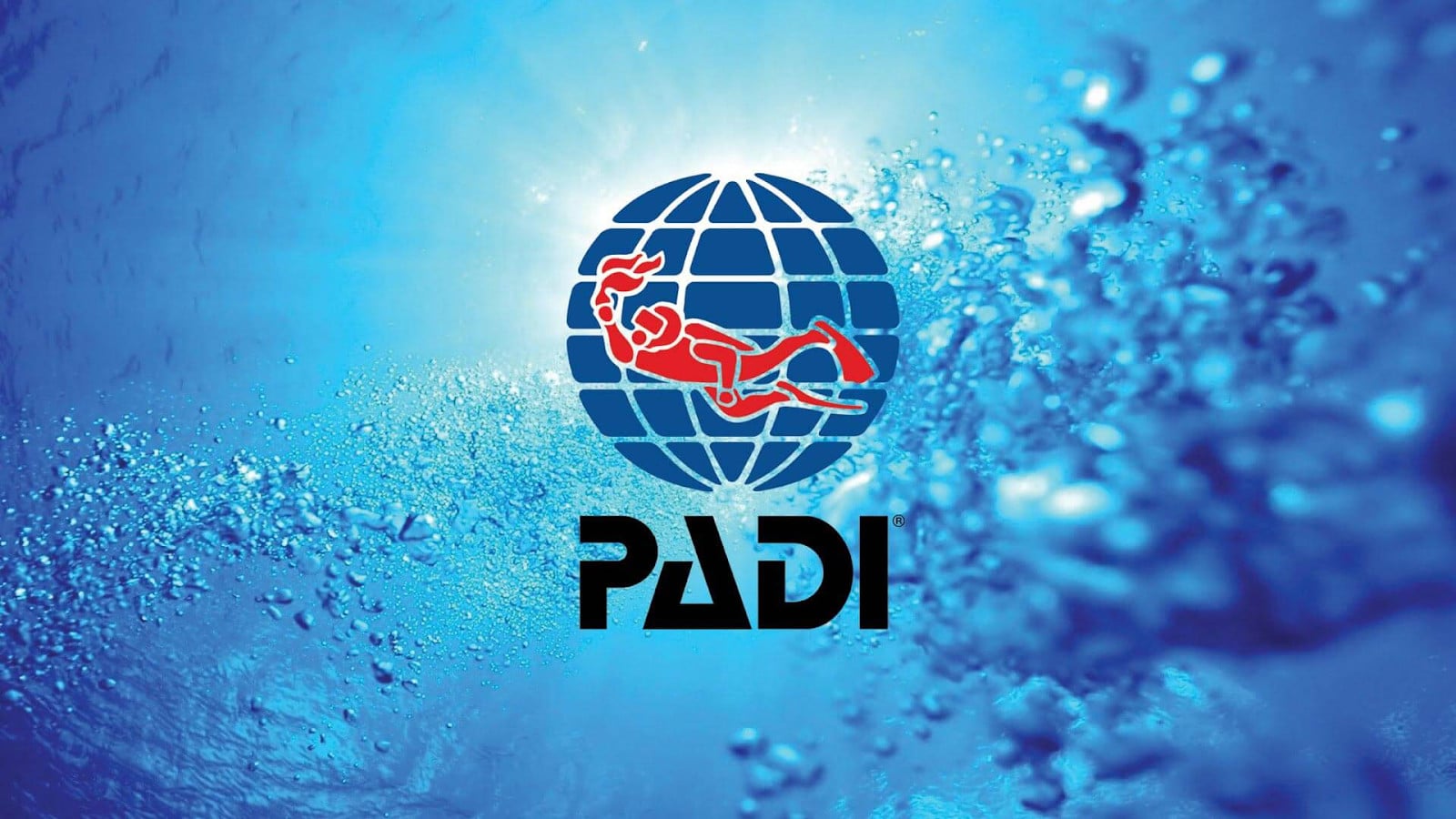 SSI
SSI, once just a small segment of the local diving industry, has grown tremendously to dominate Koh Tao.
At present, it holds a full 50% of the market. It's a green option because all coursework is completed online or through the free app.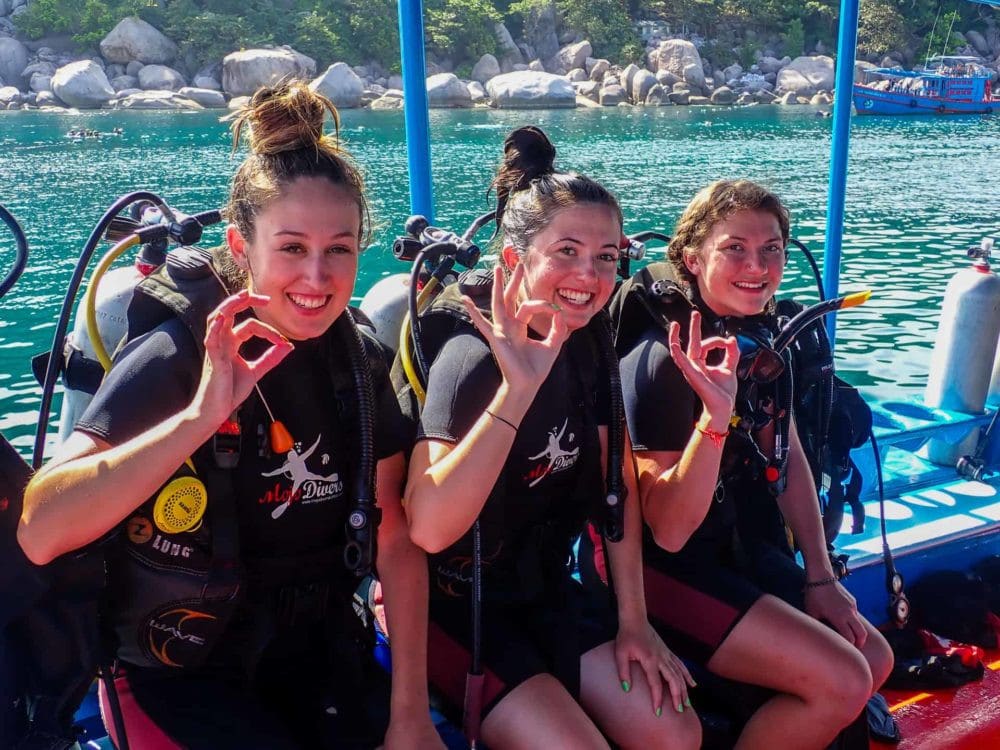 Diving Courses: An Overview
Your first qualification as a diver is the Open Water course. To get their Open Water certification, many divers travel to Koh Tao. Some become hooked and stay until they become instructors.
Take it one step at a time and be wary of "zero to hero" packages that include all necessary training, from first underwater breath to master scuba diver trainer.
Although half-day "Discover Scuba Diving" or "Try Scuba Diving" excursions are offered, they don't result in any kind of certification and should only be taken into consideration if you are:
(a) really pressed for time or
(b) genuinely unsure of whether diving is for you.
Otherwise, simply plunge into the open water.
The usual Open Water diving course takes three to four days to complete.
There are movies to watch, books to read, exams to take, and dive sites to discover, of course! Although the course is intended for students as young as 10, the academics shouldn't be intimidating to you.
The general format of your course is as follows:
Day 1: The first day is usually utilized for orientation, paperwork, and movies.
Day 2: The second day is usually spent learning about fundamental techniques, gear, and the physical impacts of diving. The afternoon is usually spent practicing skills like regulator recovery and mask removal, among others, in the pool or at shallow dive sites.
Day 3: It begins with a morning in the classroom where knowledge reviews are completed and quizzes are taken. The excitement really picks up in the afternoon with shallow, low-key open-water dives 1 and 2. During the dives, some skills will be practiced.
Day 4: On the fourth day, you will complete open-water dives 3 and 4, where you will have the opportunity to delve a little deeper and explore. The last test will be in the afternoon.
After passing, you'll be given a certification card that entitles you to dive up to 18 meters deep anywhere in the world. Now is the time to begin fantasizing about your Advanced Open Water!
The Open Water course is just the beginning. Koh Tao is a true mecca for dive education.
You can take freediving, technical diving, and specialty scuba courses in everything from photography to conservation and beyond.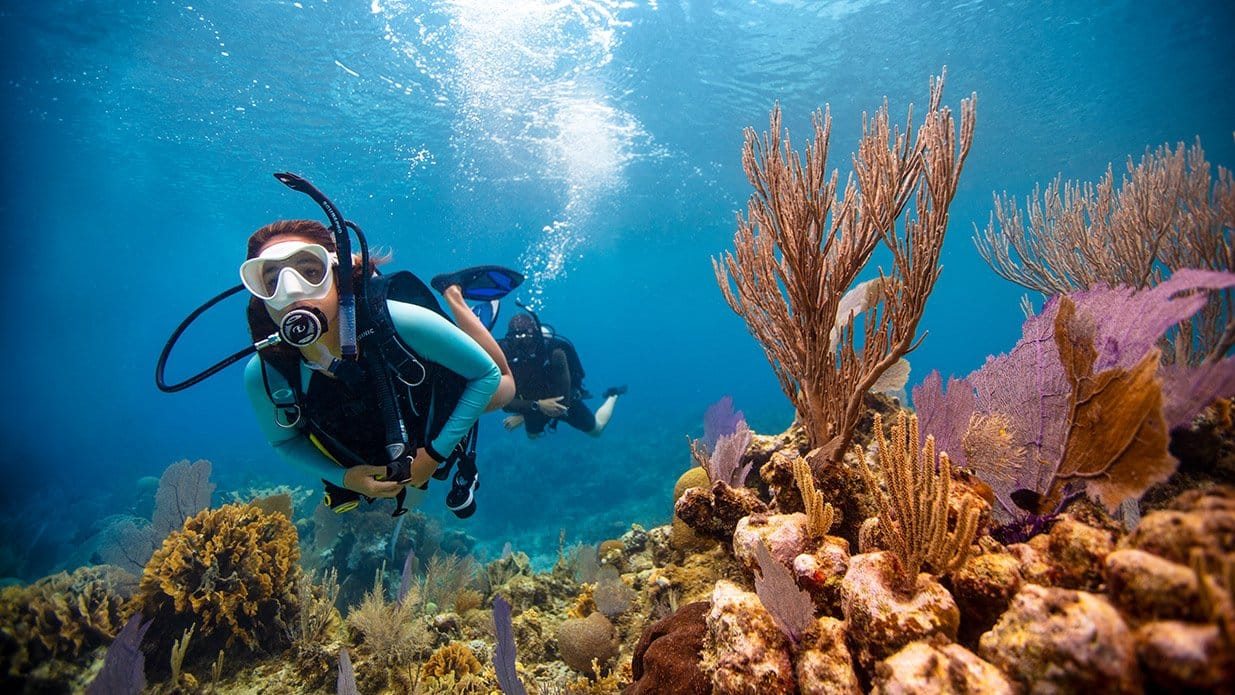 How to Choose The Best Diving School in Koh Tao
While choosing from the numerous diving schools in Koh Tao, keep the following points in mind:
1. Reputation
You should preferably choose a reputable dive resort with a long history. Facebook, Lonely Planet, and TripAdvisor are excellent resources for discovering what others have done. Find whatever blog postings you can.
2. Location
The majority of dive schools are concentrated at Mae haad and Sairee Beach, which are just two kilometers apart from one another. With many bars, restaurants, clubs, and dive shops, Sairee Beach is the busiest and most vibrant area of the island.
3. Vibe
You'll be spending much of your vacation/travel time at this dive shop, so make sure you enjoy the ambiance, the staff, and the surroundings.
4. Size
There are schools of varying sizes on the island. Class size should be given more importance compared to school size. Always enquire about the class strength and ask how many students are usually put under one instructor.
Extremely small schools should be avoided since they are frequently "fly by night" enterprises that entice students with low costs. Pick a reputable university.
5. Facilities
Facilities are crucial. Many smaller schools don't have swimming pools, so they perform standards-compliant confined water training in shallow water in "swimming pool-like" settings.
The optimal settings to acquaint new pupils with equipment are only sometimes present because of tides, wind, and surf conditions, which can be as peaceful as in a pool. For pupils who need more confidence in the water, there are better alternatives than this.
The classroom, where you will spend a lot of time watching training films and participating in class discussions, should be comfortable and near to food and drink options.
6. Gear
Is the machinery in good working order? There isn't much more for a beginner diver to look for than brand-new or extremely well-maintained equipment from a reputable company like Mares, Scuba Pro, or Aqualung.
7. Accommodation
Some dive resorts own their own accommodation or partner with a facility. Free accommodation obviously saves a lot of money, and it is nice to stay in the same place as the people you are on the course with.
Just go and take a look if you would like to stay at the offered accommodation for a couple of days or if you can upgrade.
Taking all these parameters into consideration, we have shortlisted some of the best Diving Schools in Koh Tao so that you can save time choosing from an overwhelming list.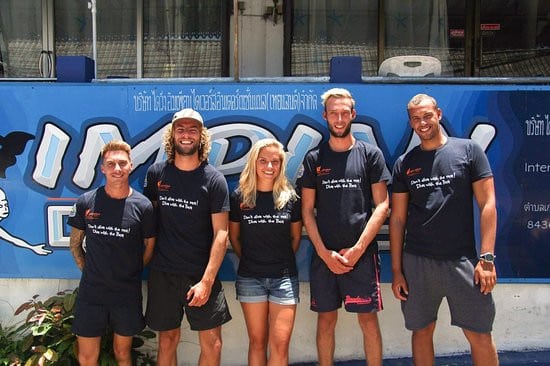 Cost of Learning Diving in Koh Tao
Without lodging, open water courses on Koh Tao cost 11,000 baht, or roughly $350 USD.
Once upon a time, practically all of the dive schools on the island included lodging as part of their programs, but this is becoming less common outside of the biggest dive resorts.
If lodging is included, it will be a very simple fan room. However, you can upgrade at a price.
Although it's less frequent these days, many schools would send a cameraman on dives 3 and 4 to document your day for 10 to 20 minutes in the form of a music video. The class will assemble to view it at night.
Depending on the video company, you can take one home for anywhere between 1,000 and 3,000 baht ($32-97 USD). Depending on how many copies are sold, they may charge you a flat rate or base it on that.
Some schools now only provide still photos, which you can buy in a package for about 300 baht ($10 USD) for a single image or 1,000 ($32 USD) for a collection of several.
Don't panic if you aren't allowed to bring your GoPro; although it's not an agency standard, many schools have this policy. They're not trying to pressure you into purchasing a video or photo package; instead, they're trying to keep you safe, keep you focused, and prevent damage to reefs and marine life until buoyancy is mastered.
Must Visit Dive Sites
It really makes no difference where you go for Open Water Diving in Koh Tao; you'll love it!
You won't really notice the variations between other dive locations just yet because you'll be so preoccupied with honing your abilities and experiencing the pleasure of breathing underwater for the first time.
However, here are some diving spots that you must definitely check out.
1. White Rock
Another of the most popular diving locations on Koh Tao is White Rock, which is typically used during dive 4 of the Open Water course.
It's a sizable dive location that offers a diverse sampling of Koh Tao's marine life, including the occasional sea turtle that lumbers by. Here is more information on diving White Rock.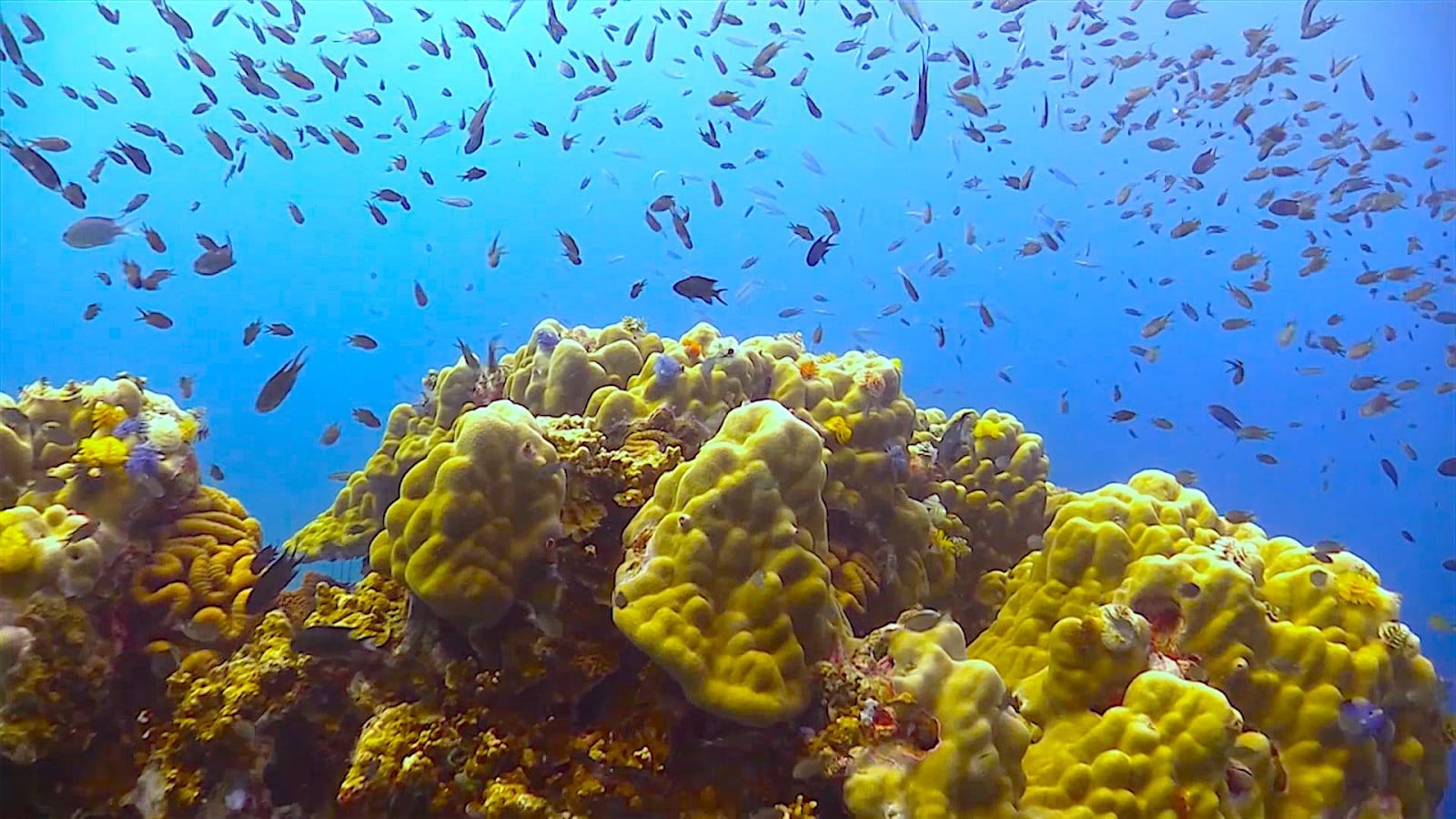 3. Twins
For the first or second dives of the Open Water course, Twins is a highly popular training dive spot. Due to its shallow depth, Twins, which is located just off the coast of Koh Nang Yuan, is ideal for beginning divers.
The rare saddleback clownfish family that lives inside the anemone that is surrounded by a ring of rocks is a highlight of this place.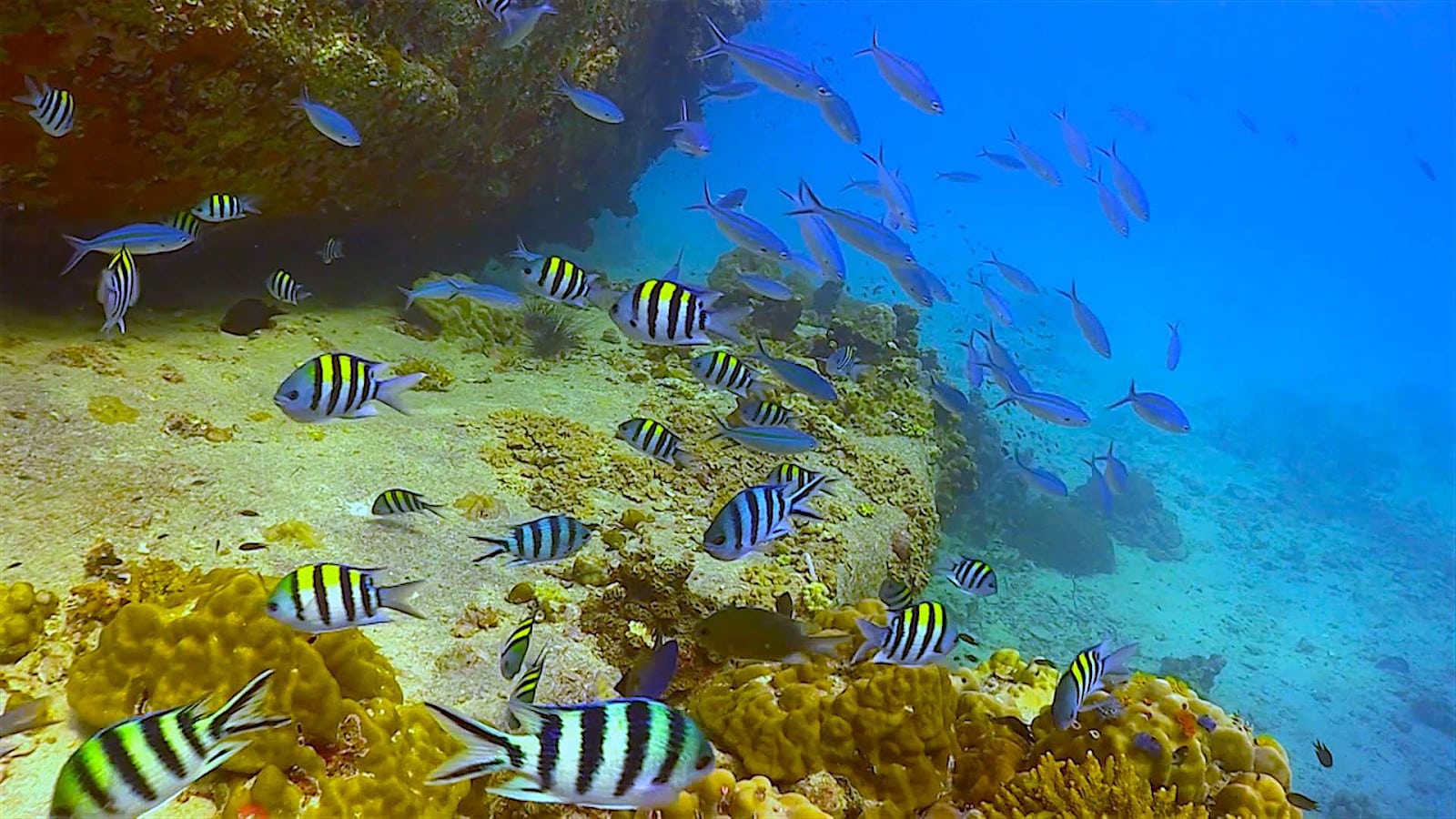 4. Southwest
This is a fantastic location to see barracuda and enormous groupers. It is 13 kilometers southwest of Koh Tao, and the morning boats usually nearly stop there.
Pinnacle depths range from 6 to 27 meters, making it suitable for anyone with an Open Water certification or higher.
Wrapping Up
Last but not least, you must know that the best time to go diving are in April and May. This is because during this time, the weather is warm and clear, and the sea is flat.
However, you can also try diving in November and December. The decision to learn to dive on Koh Tao should be carefully considered as it can result in a very serious addiction to the hobby and way of life of diving.
Several scuba diving beginners who set out on a ferry trip to stay a few days to get certified wound up making the island their home and pursuing a career as an instructor after only a few months.
While you learn diving here, do not forget to check out their premium massage spas which could be the best therapy after a strenuous diving session.