Located 160 km from Chiang Mai is the beautiful city of Chiang Rai, the former capital of the Lanna Kingdom.
At present, there are three internal standard golf courses in Chiang Rai where you can enjoy golfing away from the hustle-bustle of the city.
For golf enthusiasts visiting the region, golf and Chiang Rai go hand in hand, offering an exceptional experience for players of all levels.
Find your ideal fairway with our guide on where to play golf in Chiang Rai, showcasing the region's finest courses that boast stunning landscapes, exceptional facilities, and challenging play for all skill levels.
3 Where to Play Golf in Chiang Rai – 2023 Update
1. Santiburi Golf Club
Set into the contours of a valley, Santiburi is undoubtedly the best Golf Course in Chiang Rai. It enjoys the reputation of being one of the best-maintained golf courses in Asia.
It was also the first golf course to open in Chiang Rai. The golf course was designed by the famous Robert Trent Jones Jr.
The Santiburi Country Club covers vast fields with the spectacular placement of holes and an abundance of water hazards and bunkers.
The layout of the golf course crosses lakes, streams, foothills, and the mountains of Chiang Rai. There are four different tees to cater to different levels of players.
Nearly all the holes have rolling greens surrounded by sand and grass bunkers, trees, and various water hazards. The golf club features clean locker rooms, a well-stocked pro shop, and a restaurant.
Address: 12 Moo 3, Huadoi-Sobpao Road, T.Wiangchai A Wiang Chai District, Chiang Rai 57210, Thailand
Call: +66 53 774 685
Website: http://www.santiburi.com/chiangrai/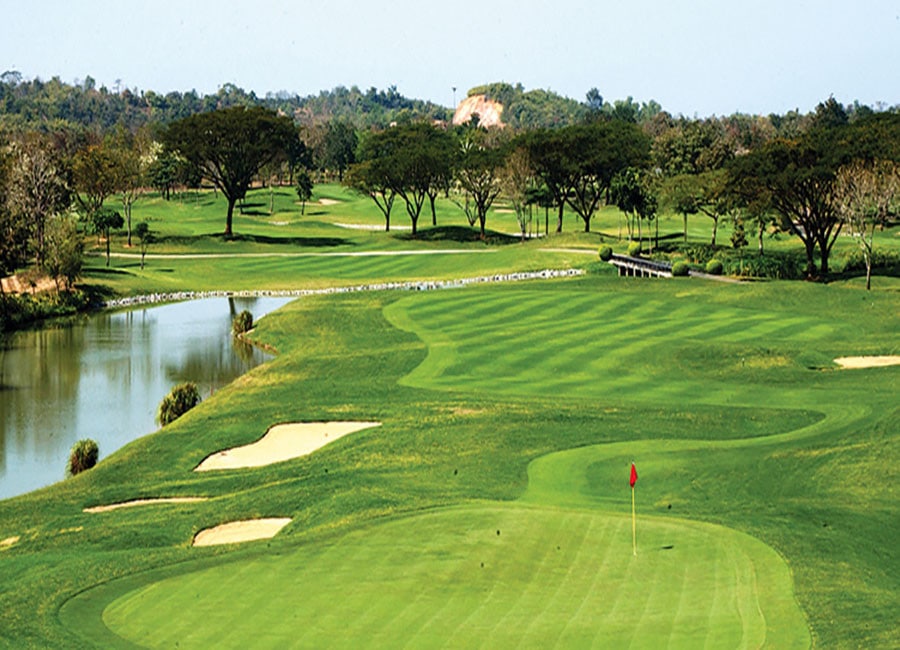 2. Happy City Golf Resort
Happy City Chaingrai Golf Located in the Northern Thailand foothills, it is the only golf course in the world to have 29 holes. It is widely spread across an area of 1200 rai.
The golf club has three9-hole courses that are named lakeside, mountain breeze and river.
There are two additional maintenance holes that are switched in and out to allow for course maintenance without disrupting the game on any of the other courses.
The golf course underwent several developments in 2012, 2013, and 2014.
Most holes here feature elevated tees playing to winding fairways with tough approach shots over water.
The first ten holes of the Lakeside Course feature an abundance of water hazards and sand bunkers. The sand here is a small pebble variety unique to Thai courses.
Address: 22 Moo 10, Muangchoom, Wiang Chai District, Chiang Rai 57210, Thailand
Call: +66 53 123 456
3. Waterford Valley Golf Club & Resort
The Waterford Valley Golf Club and Resort is located in the Wiang Chai Hills, 40 minutes away from the city of Chiang Rai.
As the golf course is built on a plateau, it mostly has flat terrain all across surrounded by valleys and mountains.
This par-72 layout is one of the most scenic in the whole of Thailand. The golf course was designed in the year 1994 by Rather International and is well maintained to date.
It offers a picturesque view of the surroundings and suburbs of Chiang Rai from the outdoor clubhouse.
It also features an onsite golf resort which consists of a 20 room golf lodge and 30 dormitory-style rooms.
Address: Pa Sang, Wiang Chiang Rung District, Chiang Rai 57210, Thailand
Call: +66 81 530 6535
Website: https://www.waterford.co.th/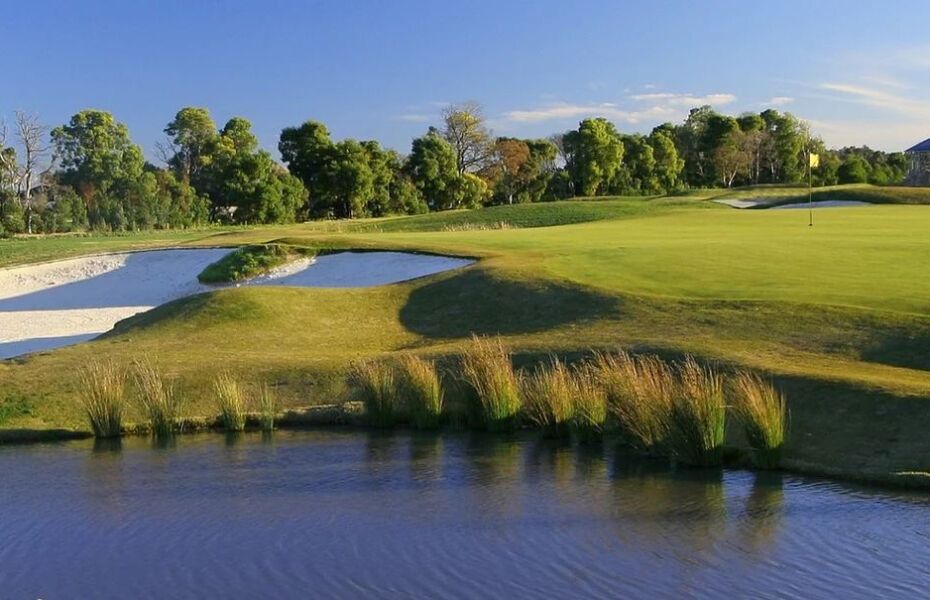 Conclusion
Chiang Rai provides an excellent setting for a great golfing experience and relaxation.
With this list of the best golf course in Chiang Rai, you are all set to experience something that you will always remember from your Thailand trip.