If you're on the lookout for the finest cannabis products, you're in for a treat. Conveniently located in the heart of Thailand, Chiang Rai boasts a selection of top-notch cannabis shops that cater to both the curious and the connoisseurs.
From vibrant strains to expert guidance, these shops are your gateway to a unique and unforgettable experience. Join us as we embark on a journey through the best cannabis shops that Chiang Rai has to offer – a blend of relaxation, discovery, and a touch of local flavor.
1. PrikPot
While Chiang Rai boasts an array of cannabis shops, we'd like to introduce you to a standout choice: PrikPot, your premium online cannabis store. Say goodbye to stepping out as they bring top-tier cannabis products right to your doorstep, ensuring an unparalleled cannabis experience.
PrikPot takes pride in curating a diverse range of products, each meticulously crafted to enhance your quality of life and address various health conditions.
Through strategic partnerships with select cultivators, PrikPot guarantees cannabis is free from synthetic Plant Growth Regulators (PGRs), pesticides, and harmful chemicals.
This commitment yields not only top-notch cannabis but also products inherently organic, in essence, a testament to their unwavering pursuit of excellence.
Explore their offerings now and seize the opportunity to enjoy a 5% discount on all products using the code 5OFF. With such premium quality and convenience at your fingertips, there's every reason to give PrikPot a try.
2. O.P Cannabis
In a world of dispensaries, some feel like mere businesses, while others radiate the warmth of a home. OP Cannabis fits the second description aptly. At OP Cannabis Shop, the ambiance goes beyond transactions and embraces a sense of belonging.
The credit goes to their humble staff, who are genuinely interested in fostering connections rather than fleeting transactions. They are the promoters of the friendly atmosphere that many liken to home, where the pressure to buy takes a back seat to authentic interactions.
The shelf at O.P. Cannabis is a canvas of diversity, offering a versatile selection that caters to a wide array of tastes. And the best part? The prices are fair, ensuring your experience is as rewarding as enjoyable.
However, you must note that this place is not so easily discoverable. You will have to follow the maps very keenly to get here. While the path to this hidden oasis might be challenging to find initially, the journey is well worth it.
Address: 110 Nhong Boor Rd, Tambon Rop Wiang, Amphoe Mueang Chiang Rai, Chang Wat Chiang Rai 57000, Thailand
Hours: 9 am - 11 pm
Phone: +66 62 290 9092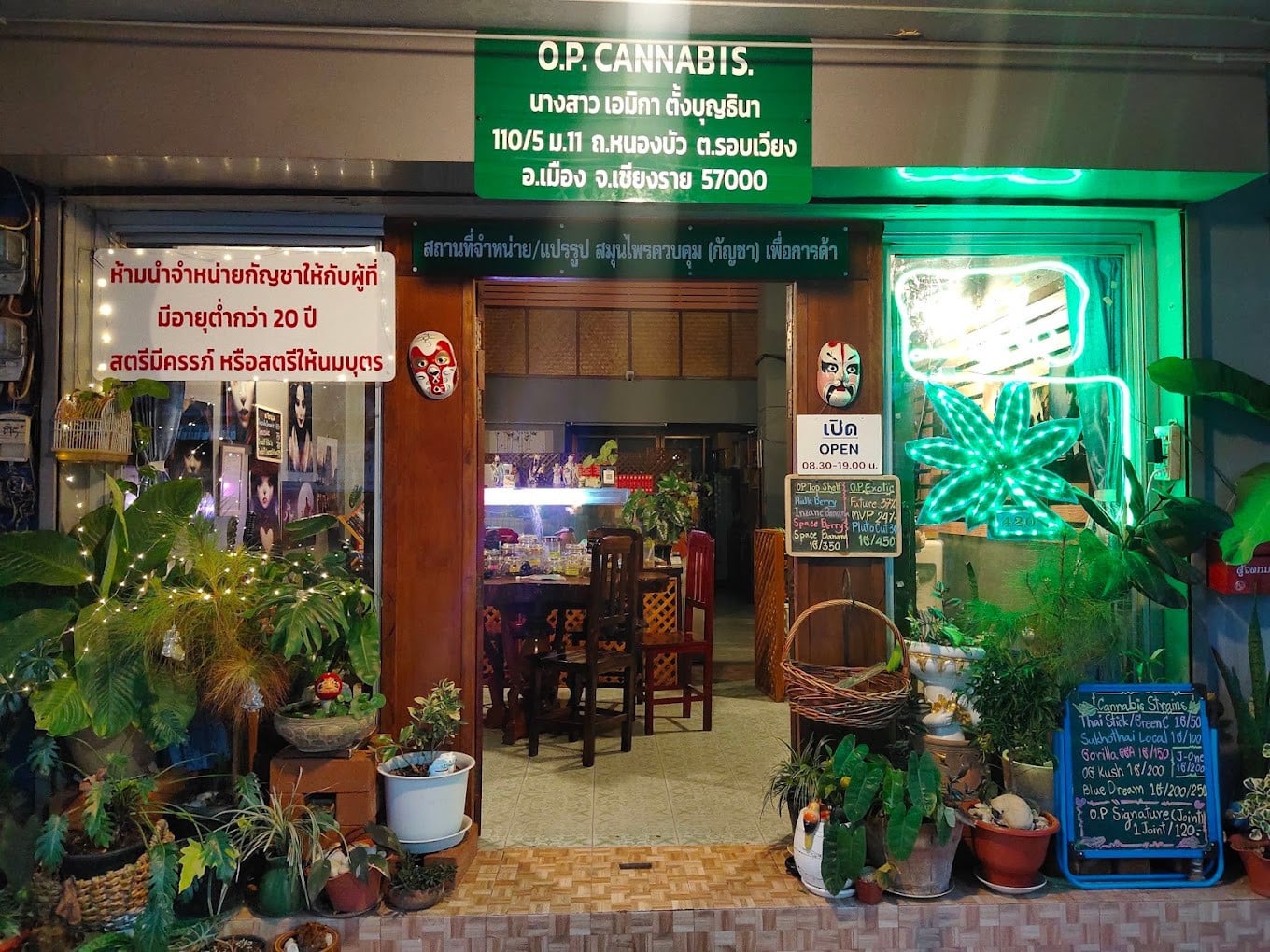 3. ChiWeed Cannabis Dispensary
ChiWeed Cannabis Dispensary is a gem known for its remarkable service and top-quality products. The owner's warm and helpful nature adds a personal touch that visitors have appreciated in all reviews.
From the moment you step in, you're greeted by a friendly team with a wealth of knowledge about their offerings. One striking feature of ChiWeed is its commitment to locally grown, small-batch cannabis, ensuring the highest medical-grade quality.
This focus on quality is evident in every aspect of the dispensary. The owner's dedication to their craft is infectious, making your visit more than just a transaction but an opportunity to learn and explore.
Address: 1025 Jed Yod Soi 3, Wiang, Mueang Chiang Rai District, Chiang Rai 57000, Thailand
Hours: 2 pm - 10 pm
Phone: +66 95 247 9436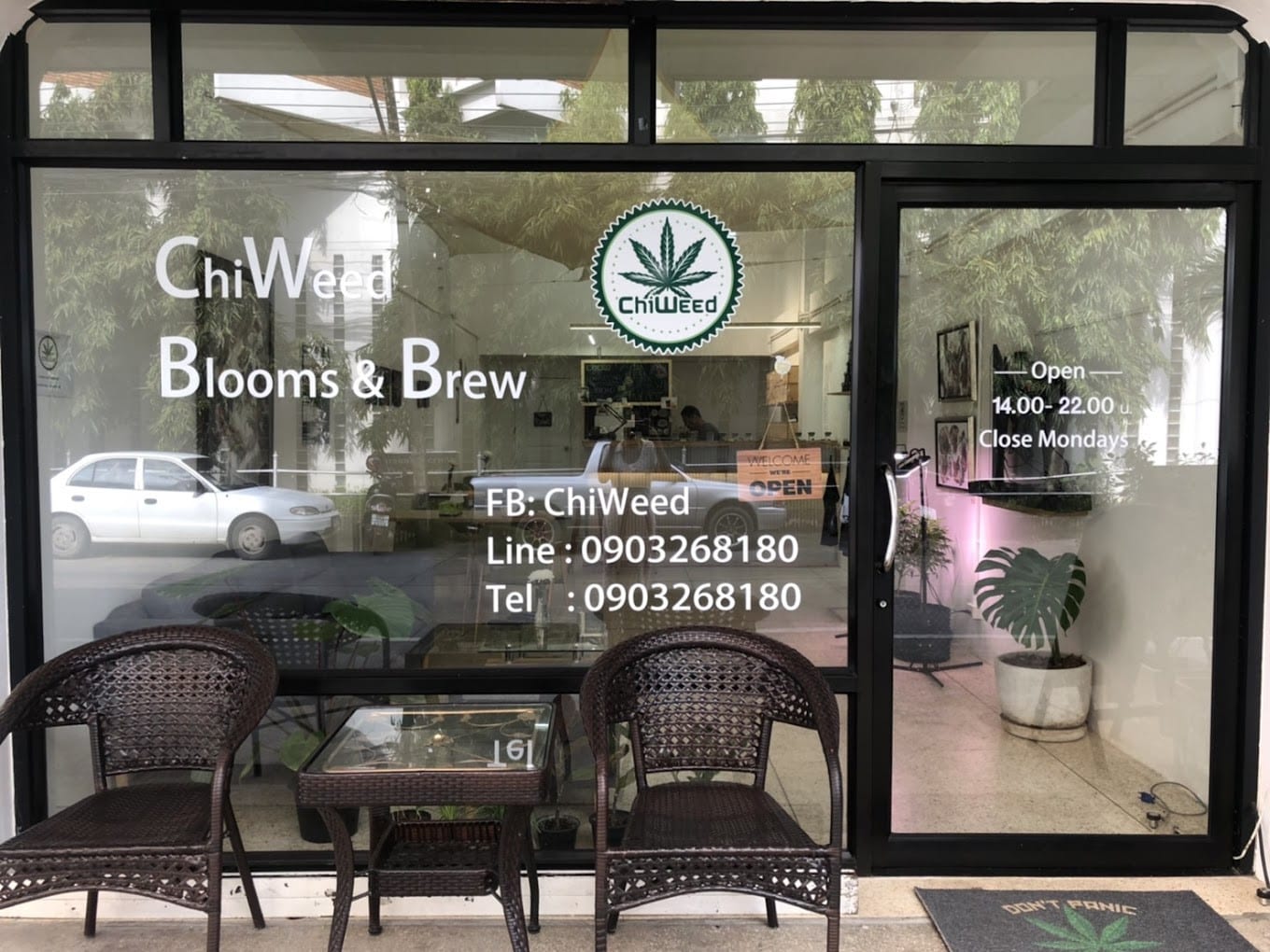 4. Sweet & High Dispensary
Sweet and High Dispensary has recently evolved to become a reputed cannabis dispensary in Chiang Rai. Their welcoming environment and highly skilled staff make shopping here a great experience.
One of their unique features is the ability to examine the quality of the buds using a magnifying glass, something that sets them apart. This attention to detail extends to their commitment to quality, with a range of strains that are loved by all cannabis lovers.
The dispensary's setup is tailored to cater to customers, with a designated back room for smoking, creating a comfortable and enjoyable space.
Whether you're a cannabis connoisseur or just looking to explore, Sweet and High Dispensary offers a diverse selection and a cozy atmosphere, making it a top choice in Chiang Rai for those seeking quality cannabis products.
Address: 880 3 Phaholyothin Rd, Wiang, Mueang Chiang Rai District, Chiang Rai 57000, Thailand
Hours: 10 am - 11 pm
Phone: +66 80 515 8888
Website: https://sweetandhigh420.com/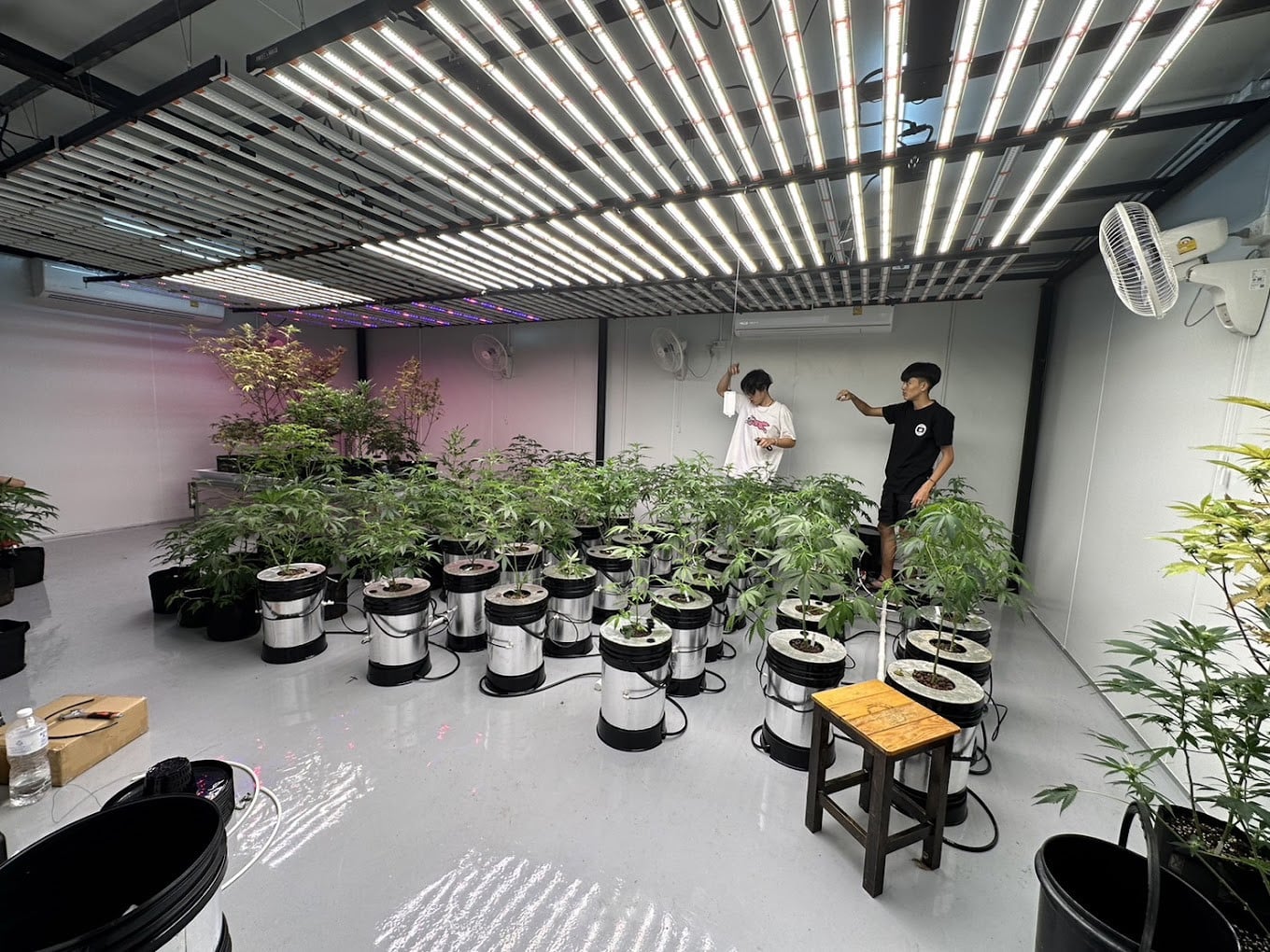 5. Sensi Weed
Sensi weed is a prime destination for purchasing organically grown cannabis. Their product range includes an array of CBD-rich strains, tinctures, and topicals. What sets them apart is their emphasis on educating customers about the potential therapeutic benefits of cannabis.
The shop features outdoor seating, allowing patrons to enjoy their purchases amidst nature. Workshops and educational events are often hosted here, fostering a sense of community and learning.
Address: 1009/4 Jetyod Rd, Tambon Wiang, Mueang Chiang Rai District, Chiang Rai 57000, Thailand
Hours: 11:30 am - 10 pm
Phone: +66 81 784 7007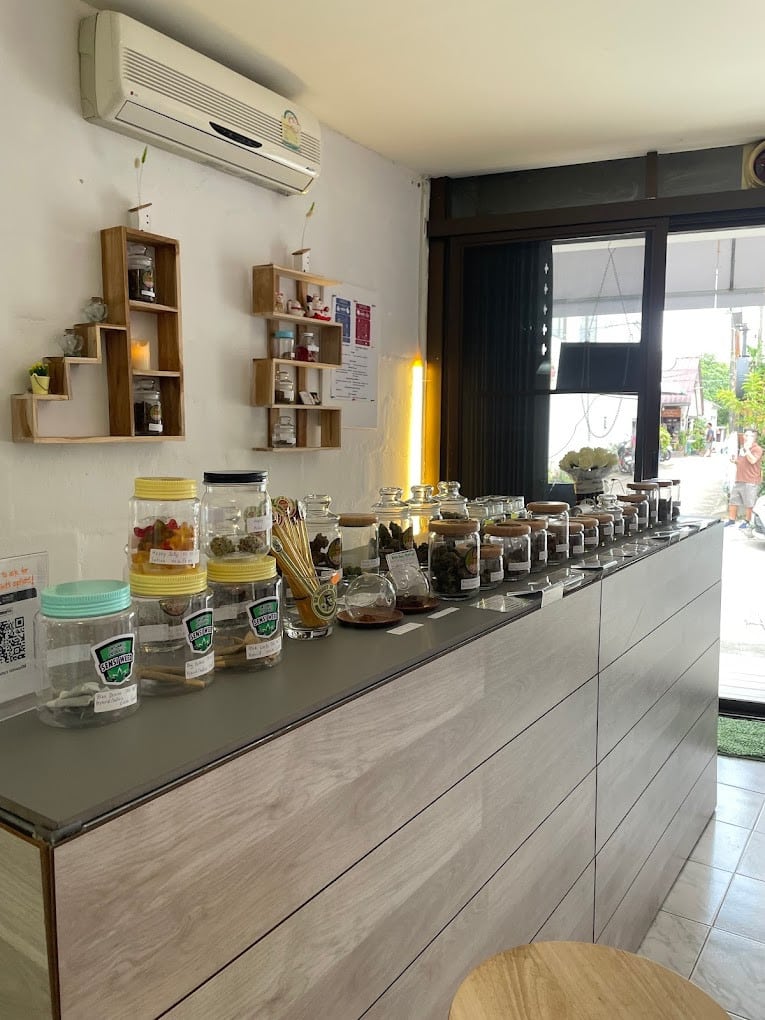 6. Highbis 420
Ever imagined a cannabis dispensary on a cart? Highbis 420 is precisely that. It offers a unique cannabis experience that harks back to the 70s. Although the shop might not have an extensive selection of other strains, its star quality more than makes up for it.
Here, you can find one of the most famous strains in history - the renowned "Thai Stick," also known as "Chocolate Thai." Contrary to rumors, this nostalgic strain isn't a thing of the past - it's right here at Highbis 420.
The Thai Stick is a true gem - a pure Sativa that embodies the essence of tropical cultivation. This strain, not seen in American markets since the 1970s, offers a one-of-a-kind experience that any cannabis enthusiast should try at least once.
Expect something different when indulging in a pure Sativa. The buds are compact and packed with the flavor of the tropics, reminiscent of a match tip in size. While it's true that these buds often come with seeds and stems, there's a simple solution to this.
Channel your inner Boomer or Hipster and borrow a "double album" from their record collection. With a card and the force of gravity, you can separate the seeds from the good stuff, old-school style.
However, be forewarned: what goes up must come down. When the high starts to wear off, you might find yourself yearning for a nap or a siesta.
This is the nature of good tropical Sativas - they hit you hard on the comedown, leaving you in a state of tranquil sleepiness. It's a perfect opportunity to heed the wise words of the Panama Red song and wind up in bed with the memories of your Thai Stick adventure.
Address: Soi Chiang Rai Ruam, Mueang Chiang Rai 57000, Thailand
Hours: 10 am - 10 pm
Phone: +66 80 323 5294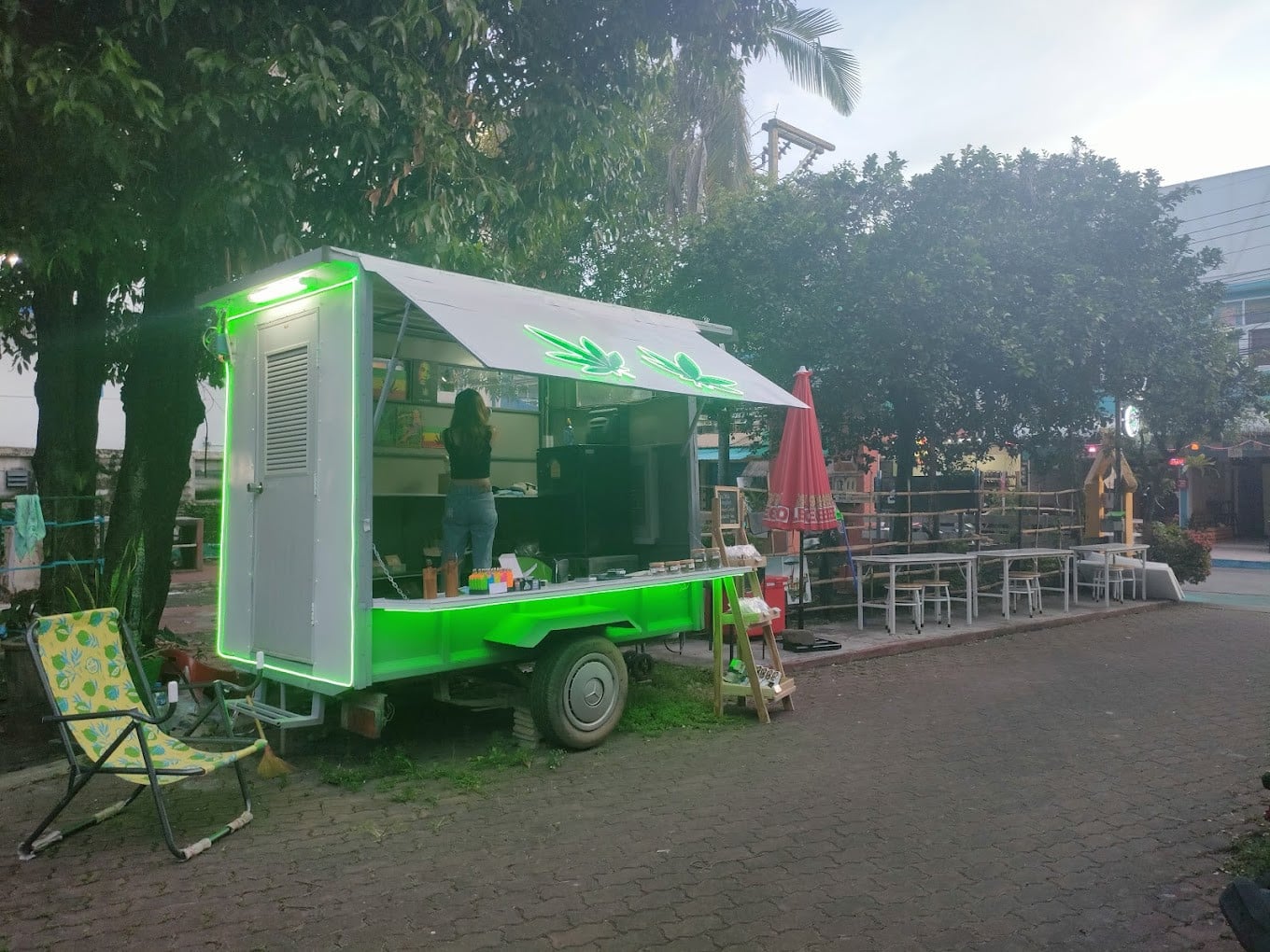 7. 2Morrow Fresh Farm Dispensary
Surrounded by lush gardens and soothing scents, the dispensary offers a calming atmosphere for your cannabis experience. With a focus on quality and natural goodness, 2Morrow Fresh Farm Dispensary provides a selection of cannabis products that cater to different preferences.
From locally grown strains to carefully crafted edibles, their offerings are designed to create a harmonious connection between your wellness and the beauty of Chiang Rai's natural surroundings.
Address: Wiang 869/81 Pisit Sanguan Road (in front of Wangcome Hotel) Mueang Chiang Rai District, Chiang Rai 57000, Thailand
Hours: 3 pm - 12 am
Phone: +66 91 069 4266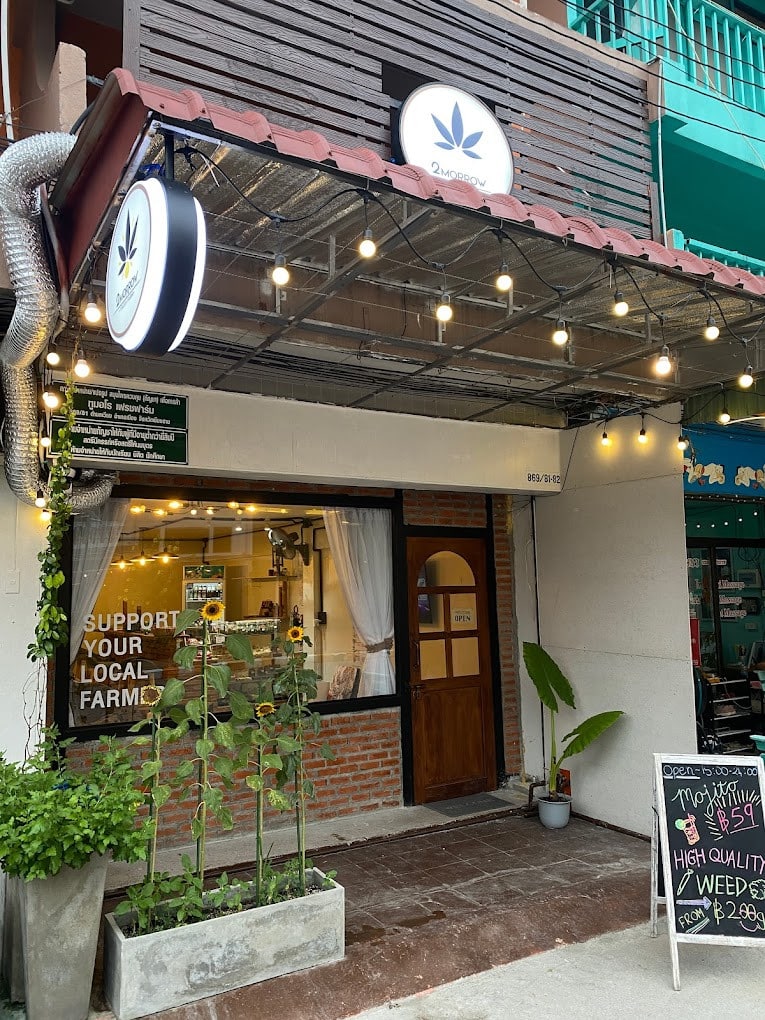 Concluding Comments
These top cannabis shops offer not just products but a journey into a world of quality, authenticity, and community. Whether you're seeking vibrant strains, expert advice, or a cozy atmosphere, these dispensaries have it all.
From the premium convenience of PrikPot to the heartwarming ambiance of OP Cannabis, each shop has its distinctive charm.
So, while you are here to explore the cannabis culture, don't forget to soak in the beauty of Chiang Rai. Check out the golf courses and hot springs!
Hi, I'm Justin Pearce - a passionate traveler who has spent over 6 years of his life exploring lesser-known yet mesmerizing locations in South-East Asia. I am an avid biker who likes covering long distances on a bike. Through Thailand Nomads I want to share my tips and tricks for exploring some of the most popular tourist destinations in Thailands.