The Thai government authorized the medical use of cannabis in 2019 and expanded this to include the sale of food and cosmetics in 2021.
From June 2023, marijuana is no longer classified as a narcotic in Thailand. It is now legal for anybody with a license to import, possess, cultivate, and produce marijuana.
Thailand as a country has heartily welcomed the easing of restrictions on cannabis usage.
Chiang Mai in the north has taken the lead, with cafes and restaurants, hemp apparel stores, and cannabis clinics all providing the plant in various forms.
The age of cannabis has arrived in Chiang Mai, which means it would be difficult to spot the best spots selling cannabis since it is fairly new.
Discover the emerald paradise of the best cannabis Dispensaries In Chiang Mai, where ancient traditions blend with modern innovation to create an unforgettable green haven for connoisseurs.
10 Best Cannabis Dispensaries In Chiang Mai – 2023 Guide
1. The Dispensary, Nimman
It is a gorgeous dispensary with in-house-grown, top-shelf THC and CBD cannabis. It has opened only recently and is in the heart of Chiang Mai.
You can avail of nice grinders and a nice rolling service post-purchase. Their 'Chimney Candle' is among the popular strains.
The Shop has a very friendly and professional staff and a nice modern design. They are so helpful and knowledgeable about everything they sell.
Address: B107, 1, Section B3, Unit, 3 Nimmanahaeminda Road, Suthep, Chiang Mai 50200, Thailand
Phone: +66 93 592 5247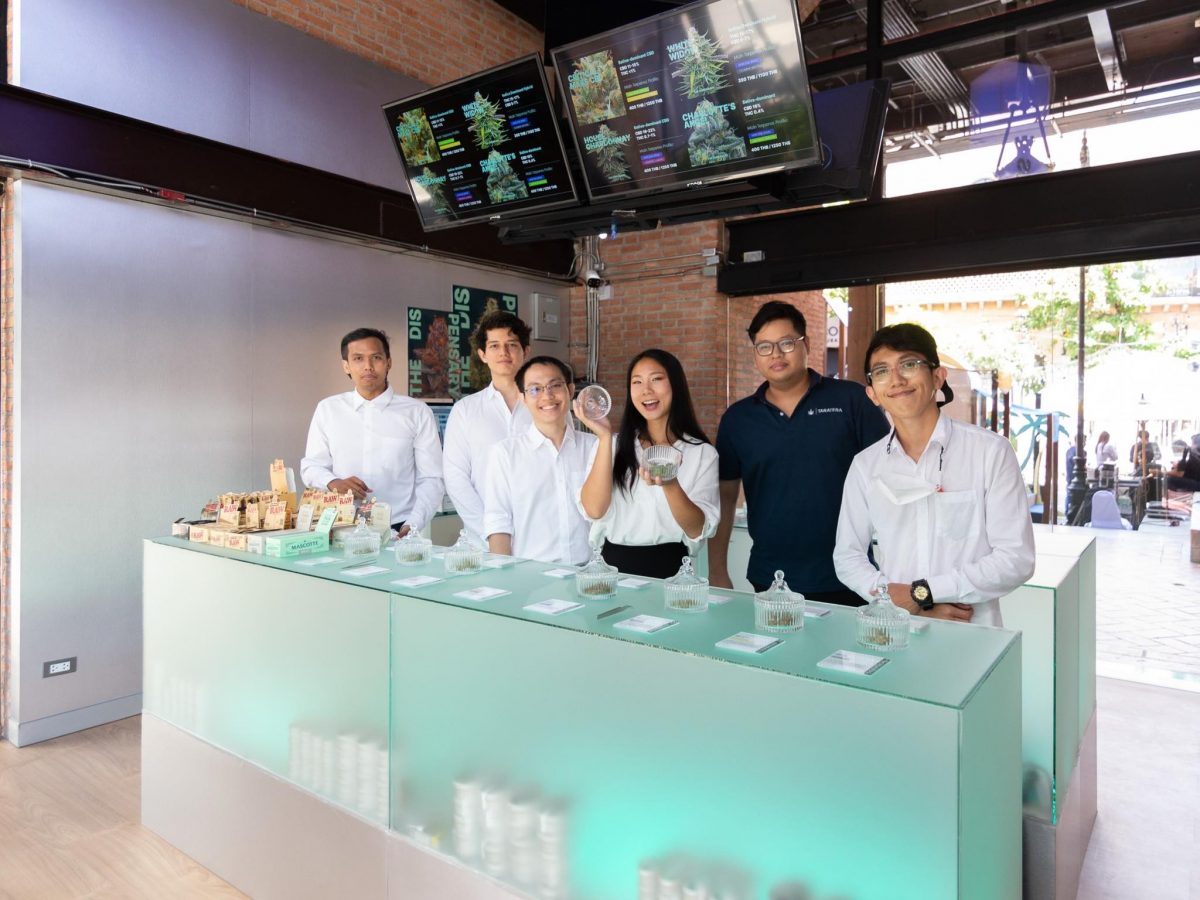 2. High Queen CNX
It is a popular chiang mai cannabis shop for buying marijuana products. There are about 30 distinct types of cannabis products available at HIGH-QUEEN CNX.
It has premium buds, natural CBD, hemp seed oil body care products by Sabu-Sabu, and a wider range of other CBD products.
It also has a solid selection of pre-rolled joints.
The products are very reasonably priced, so you need not worry about burning a hole in your pocket.
The owner frequently organizes art and music events featuring local artists and musicians.
Address: 19 Wichayanon Rd, Tambon Chang Moi, Chiang Mai 50300, Thailand
Phone: +66 82 388 6515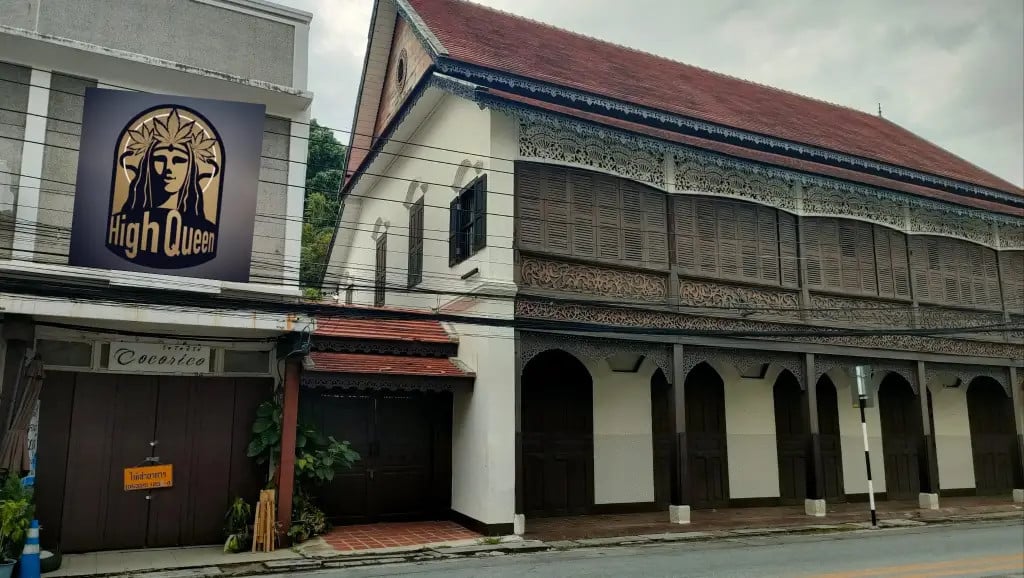 3. CBD101
It is one of the most popular cannabis and CBD oil store in Chiang Mai. They have a very friendly staff and an educated proprietor.
Here you get a great price for quality CBD products. They sell hemp seeds and Thai and foreign species, including hemp products, hemp, and Thai herbs.
The shop is open all 7 days a week. The place is very well-lit and spotlessly clean.
Address: 56 23 Soi 5, Pa Daet Sub-district, Chiang Mai 50100, Thailand
Phone: +66 96 339 9964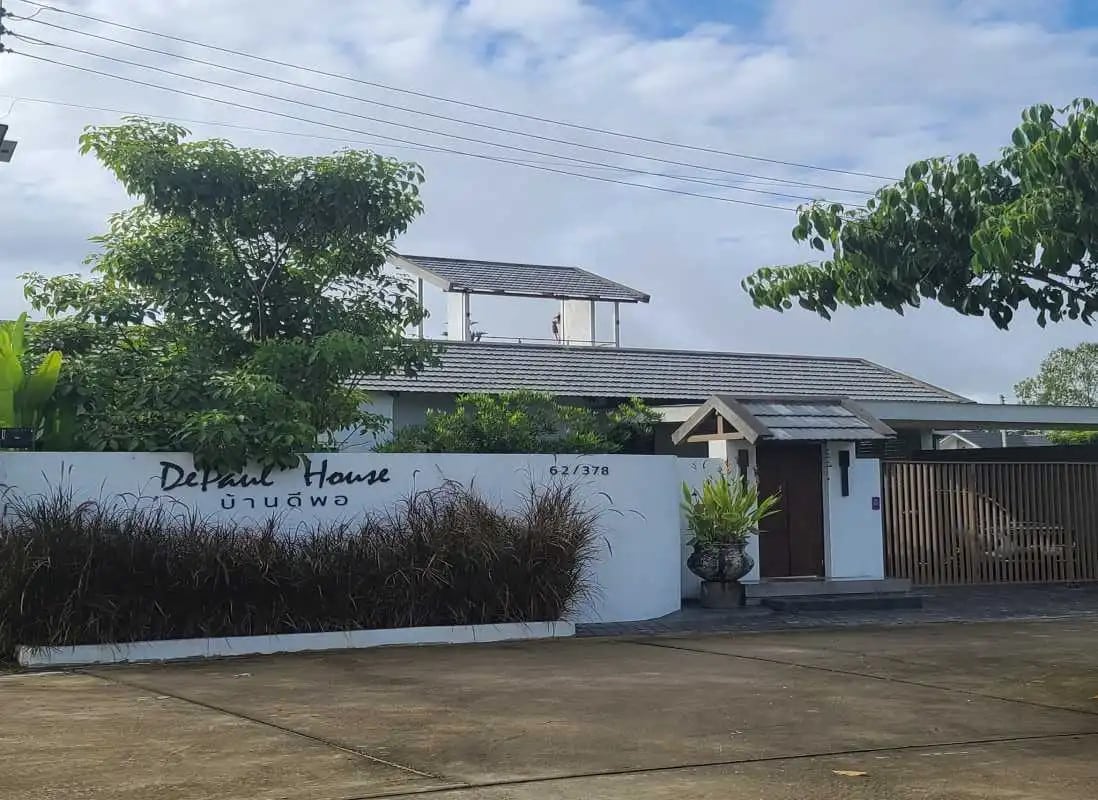 4. M Studio Cannabis Dispensary
It is a gorgeous and tastefully renovated old townhouse just south of the old city.
M Studio Cannabis Dispensary is a superb art gallery and casual music venue besides being a Cannabis store.
The owner occasionally hosts excellent art and music events with top-notch performers and local artists. They also sell marijuana.
Address: 12/7 Wua Lai Rd Soi 3, Tambon Hai Ya, Mueang Chiang Mai District, Chiang Mai 50100, Thailand
Phone: +66 82 388 6515
5. Happy Monster
Happy Monster was formerly known as the Veggies Monster. It is a small cafe located in Chiang Mai's Old Town.
They offer great fruit smoothies and good cannabis beverages, and the owner and staff are very friendly and welcoming.
It is conveniently located at a 2-minutes walk from Wat Phra Singh. The shop is closed on Monday.
Address: 58/1 Indra Road Tambon Si Phum, Mueang Chiang Mai District, Chiang Mai 50200, Thailand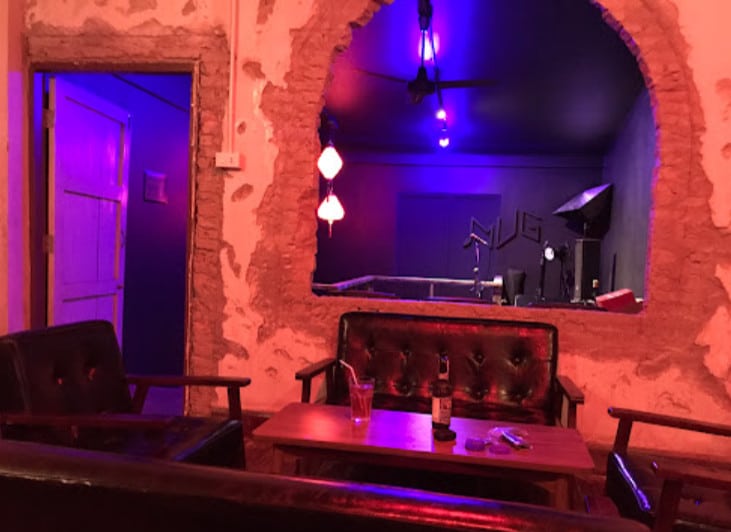 6. Dr. Green Cannabis Dispensary
Dr. Green Cannabis Dispensary offers a good selection of Cannabis strains at reasonable prices.
The shop is open throughout the week from 11 am to 9 pm. The shop sells strains of marijuana that suit your needs the most.
They assure good quality marijuana that cannot be found elsewhere in Chiang Mai and, most importantly, at an affordable price.
If you travel to Chiang Mai for the first time, you can get your currency conveniently exchanged at the Money Exchange Chiang Mai.
Address: 283 Tha Phae Road, Tambon Chang Moi, Chiang Mai 50100, Thailand
Phone: +66 95 864 7345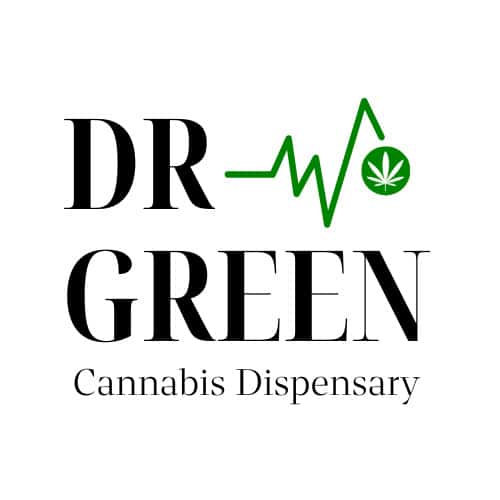 7. Kinkumi Cannabis Cafe
The Kinkumi Cannabis Cafe in Chiang Mai offers a variety of drinks, including bubble tea and cannabis coffee.
They're also the first cannabis shop in Thailand with technology for processing cannabis extraction.
It's a nutritious drink with just the right nutrition and a unique cannabis flavor.
Address: 146, 3, Rattanakosin Rd, Chang Moi Mueang Chiang Mai District, Chiang Mai 50300, Thailand
Phone: +66 96 521 1497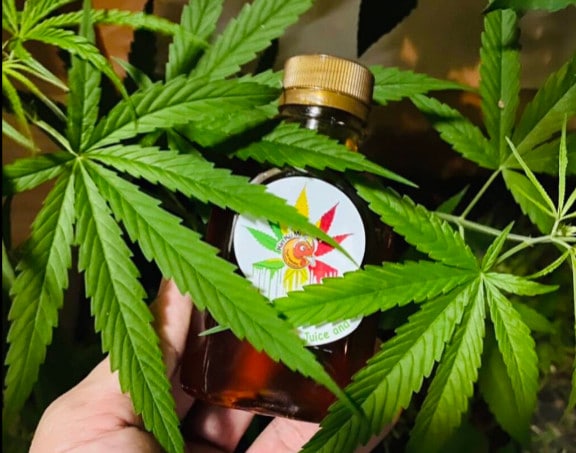 8. RabBuds
It is another very popular Cannabis shop in Chiang Mai. It is a beautiful dispensary with top-shelf buds that are locally grown.
This boutique-style shop is set up in a beautiful building with a well-designed interior and has very friendly staff.
Address: 1, 12 Nimmanahaeminda Road, Tambon Su Thep, Mueang Chiang Mai District, Chiang Mai 50200, Thailand
Phone: +66 61 958 3433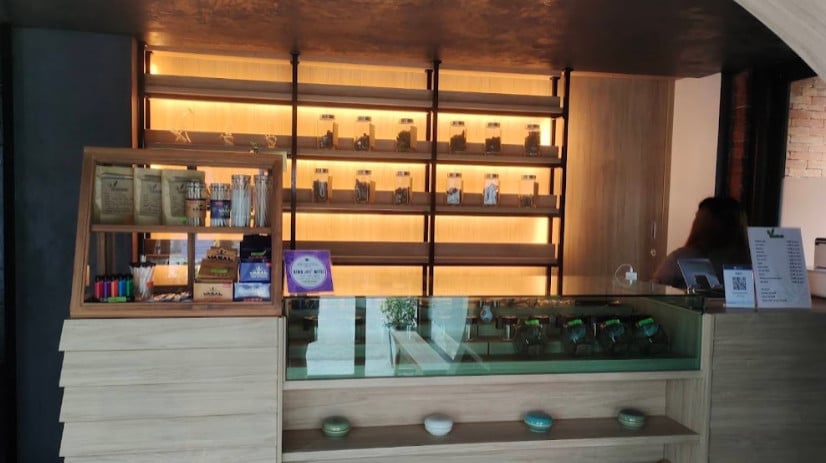 9. Weed Connection
The Weed Connection store in Chiang Mai is located at 59 Singharat Rd. They have many different bud strains, cannabis tea, bongs, grinders, etc.
The owner of the place, Bill, is extremely friendly and knowledgeable, and the other staff members are also very cordial.
Address: 59 Singharat Rd, Tambon Si Phum, Chiang Mai 50200, Thailand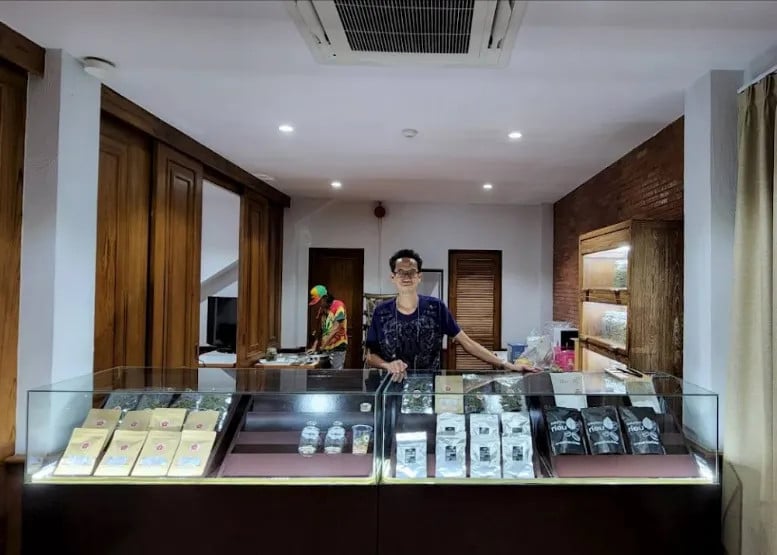 10. Dank Heaven
Dank Heaven shop is located at Loi Kroh road in Chiang Mai. The balcony of the store offers an excellent view of the street with the mountains at the end and a temple across.
There are various seating options to suit the needs of different customers. The staff is super chill and very helpful.
They provide organic cannabis flower that has been cultivated in living soil and fed with r/o water only. There are zero compromises on the quality of the food.
Address: QXMW+P9 Chiang Mai, Mueang Chiang Mai District, Chiang Mai, Thailand
Final Words
Cannabis in Chiang Mai has never been as easy to find as now. The north of Thailand, especially Chiang Mai, is pretty quick to adapt to any new developments that take place.
Here you can find iconic shops delivering high-quality buds like those mentioned above.
You will find most weed shops and dispensaries around Old Town, specifically Tha Phae Gate and Nimman. Both locals and tourists can find the best buds for their needs in Chiang Mai.
If you are traveling here for the first time, consider picking up an Airbnb in Chiang Mai, which is close to the city center.
Founder - Thailand Nomads
Jordan started Thailand Nomads primarily for sharing his experience of exploring Thailand for several years. The objective is to help tourists especially digital nomads plan their travel itinerary when visiting Thailand.
Email: jordan@thailandnomads.com