In Ko Tao, renting a motorbike or scooter is a popular choice for travelers who want a convenient mode of transportation to navigate the island. However, it's crucial to remember that a bike in untrained hands can bring your journey to a quick, painful, and expensive finish. On the beautiful island of Koh Tao, motorbike rentals and bicycle rental services are readily available for tourists to explore the scenic landscape.
Koh Tao could be better for learning how to ride a motorcycle. Since the island is small, walking or renting a push bike is preferable, which is becoming increasingly common.
Explore the hidden gems of Koh Tao with ease by Renting a bike in Koh Tao, an affordable and convenient transportation option that allows you to navigate the island's scenic routes and stunning beaches at your own leisurely pace.
Note a few things:
Quad bikes are no longer permitted on the island, and rentals are unavailable.
A current KT effort is focused on bike safety and helmet use.
Helmets are also provided with all of the aforementioned outfits as part of the rental fee. Make sure to bring them along!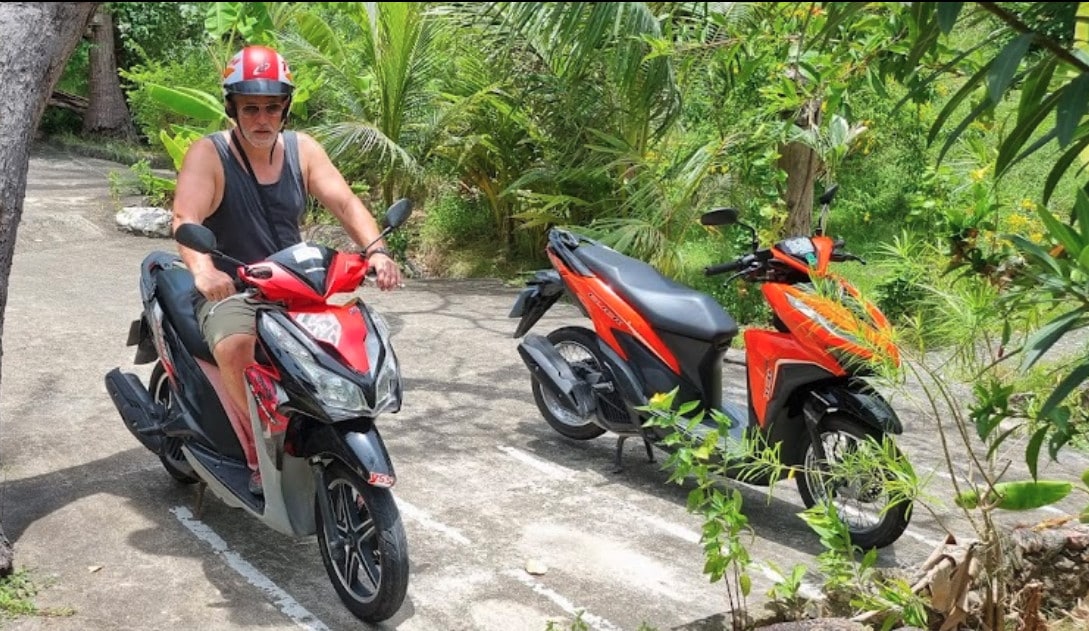 Safety Tips To Keep in Mind While Riding in Koh Tao
Several roads, including the main route between Mae Haad and Sairee, are now being renovated.
Expect unsurfaced areas, spilt sand, grit, and gravel on the roads, multiple stretches with only one lane for both directions of traffic, and of course, a lot of construction traffic for at least a few months.
There are various warning signs around. However, because of this, please ride extremely slowly and with additional caution.
The roads on Koh Tao are in vastly different conditions, with sand spots and uneven stretches of pavement that can provide difficulties for even seasoned riders.
Always be careful, drive gently, and ensure everyone riding with you is wearing a helmet if you decide to hire a motorcycle. Last but not least, avoid riding if you are unsure.
Where to Rent a Bike in Koh Tao
You can consider the following rentals in Koh Tao for good quality bikes.
1. RPG on the Yellow Brick Road (AKA beach path) in South Sairee Beach
Most of their vehicles are 125 Honda Click automatics, with one or two 110 autos. The 110 is actually not designed to go up any kind of hill with more than one passenger.
2. Oli's Bike Rental in Mae Haad (top of Down Road)
It has a selection of Honda Click 125 and some Semi-autos for rental. It offers resort picks up & drop-offs, and hence is very convenient.
3. RPM on Songserm Road in Mae Haad
It has the largest selection of different types of bikes, including a few more powerful manual bikes.
4. KP Travel in Central Sairee Beach
It is a good, honest option that has received good feedback consistently. They do not charge for scratches and have a clear policy regarding the cost of broken replacement parts.
5. 23 Bikes on Songsern Road, Pong Mechanic, Mae Haad
His bikes are in excellent technical condition because he is a former Kawasaki Racing Mechanic and the BEST mechanic in Koh Tao. Since he doesn't charge for scratches, he is a genuinely sweet guy.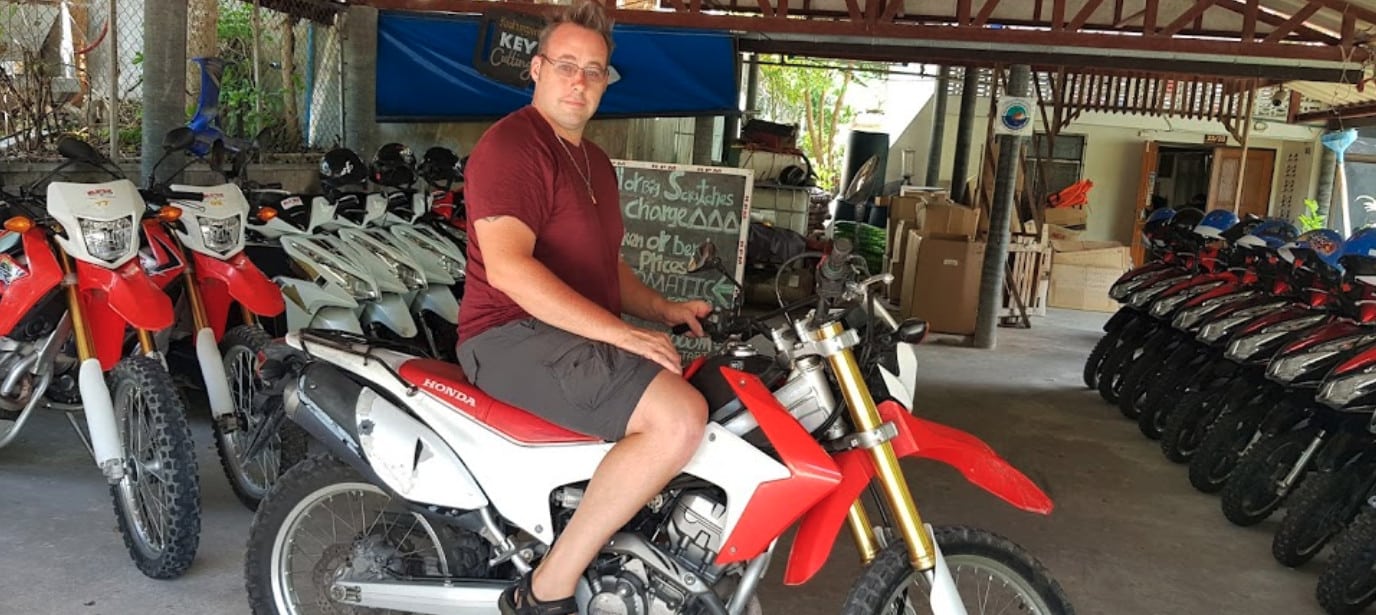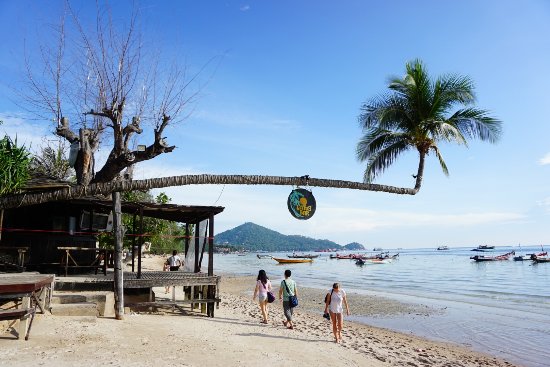 Prices
For a 125i Click, prices range from 150 to 350 Baht. Please be aware that choosing the more expensive businesses is frequently a better choice because they incorporate scratch insurance.
The lowest businesses occasionally profit by charging 10,000 baht to retrieve your passport through scratch scams.
Wrapping Up
Exploring Ko Tao on a rented motorbike or scooter allows visitors to experience the island's stunning beauty at their own pace. Whether you prefer a rented motorbike or a bicycle rental, Ko Tao has plenty of options to cater to every traveler's needs and preferences. No matter where you decide to rent from, it is a good idea to stay away from stores that have any of the following:
1) Only Thai-written rental agreements – avoid signing anything you don't understand!
2) Exorbitant parts prices in the rental agreement (you should be paying less than 2,000 THB for a pair of mirrors, which cost 300 THB at the Honda parts center!
3) Businesses that have PRISTINE motorcycles. If it appears that no one has ever crashed it, the previous tenant most likely did and paid a hefty price for it. Choose bicycles with minor panel and mirror damage.
If unsure, tour the island with some companions by renting a bicycle from Apnea Total in Sairee or by hiring a cab or long-tail boat.