Planning a visit to Surat Thani? Well, here is all the important detail about the golf course in Surat Thani that you can try for an unforgettable golfing experience in Thailand.
Vibhavadi- Rangsit Golf Course
The Vibhavdi Rangsit Golf Course is one of the famous golf courses in Thailand, located in the Surat Thani province. It is a 9-hole course with plenty of water hazards and wide fairways.
The golf course is suitable both for amateurs as well as professional players.
An interesting thing about the golf course is that if you play from different tee boxes, you can actually enjoy a total of 18-holes.
Another reason why the golf course is popular both among tourists and locals is that it is very reasonably priced.
You just have to pay 440 Baht for 18 holes which are very cheap considering the prices of the other golf courses in Thailand. There is also a driving range available on the golf course, which you can try.
The area is very spacious and decently maintained. You can also avail of caddy services here. It is good if you tip the caddies with a generous amount. The staff at the golf course is very friendly and will look after all your requirements.
Address: Makham Tia, Mueang Surat Thani District, Surat Thani 84000, Thailand
Final Words
The scope of golfing is getting better in Surat Thani as the demand for good golf courses has emerged.
So it is safe to say that, in the coming years we can expect to see some new golf courses coming up.
Till then, you can enjoy golfing at the Vibhadi Rangsit Golf Courses.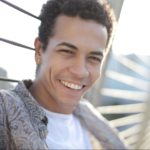 Founder - Thailand Nomads
Jordan started Thailand Nomads primarily for sharing his experience of exploring Thailand for several years. The objective is to help tourists especially digital nomads plan their travel itinerary when visiting Thailand.
Email: jordan@thailandnomads.com