Amidst the rich culture and natural beauty of Surat Thani, a new kind of culture is taking root - the cannabis culture. This evolving trend is changing how we see this captivating city of Thailand.
From quiet corners to lively spots, the cannabis scene in Surat Thani is flourishing. And right within this scene, a few outstanding cannabis shops are redefining how we enjoy cannabis.
In this article, we'll take you on a journey to discover the best cannabis shops in Surat Thani. These shops offer diverse experiences, from online platforms to cozy physical stores.
Each spot has its own unique take on cannabis culture, combining great products with a welcoming atmosphere. Let's dive into the stories, people, and places that are making the cannabis scene in Surat Thani truly special.
1. PrikPot
Discover a fresh approach to enjoying top-quality cannabis through PrikPot, a premier online store. They bring the best cannabis products right to your door, saving you the hassle of commute.
PrikPot cares about your well-being and offers a range of products to help with sleep and pain issues. They ensure their cannabis is pure and safe, avoiding harmful chemicals.
Exploring cannabis is made easy with PrikPot. Their website is user-friendly, and their experts help you choose the right product.
Additionally, PrikPot stands for natural goodness – no harmful chemicals, just pure cannabis. Their handpicked partners are all skilled growers from Thailand.
As the cannabis industry gains traction, PrikPot recognises its potential for economic growth from a national scale to local communities.
PrikPot is more than a store – it catalyses local development. By nurturing the cannabis industry on home soil, they pave the way for a brighter and more inclusive future.
Plus, you can avail of a 5% discount with the code "5OFF" on your purchase if you act now. So take advantage of the opportunity!
2. The Smoker's Library
The Smoker's Library is a fully licensed cannabis dispensary located in Surat Thani, Thailand. The dispensary offers premium quality and exceptional cannabis products that are hard to get anywhere else in Surat Thani.
The owner of the place takes great pride in providing an unparalleled experience to both locals and visitors. The locally grown, premium cannabis products hail from various regions of Thailand, ensuring an authentic and diverse selection for cannabis lovers.
The owner of the shop is an experienced advocate as well as a cannabis lover himself. He speaks fluent English, adding to the dispensary's popularity as tourists prefer English-speaking staff.
As a visitor, you can expect a warm and friendly atmosphere, coupled with top-notch customer service that tailors recommendations to individual preferences.
With a range of products, from flowers to edibles, and even knowledgeable insights on the art of pairing cannabis with experiences, The Smoker's Library has become a go-to place for cannabis enthusiasts.
Address: The Smokers' Library Shop, No. 442/352 Talad Mai Rd, Talat Subdistrict, Mueang Surat Thani, Thailand, 84000.
Hours: 10 am - 9:45 pm
Phone: +66 65 436 4699
Website: https://www.facebook.com/profile.php?id=100088110971473
3. HighSiam by Badtayak
Badtayak is a local family-owned cannabis dispensary, rather a unique fusion of a bar and a cannabis shop conveniently situated near the night boat port.
The place boasts an impressive variety of weed products on its menu, catering to diverse preferences. From carefully nurtured indoor hybrids to naturally cultivated outdoor strains, there's something to pique the interest of every visitor.
The creativity doesn't stop at the cannabis products. Badtayak takes pride in its expertly crafted cocktails, designed to delight the senses without straining the pocket.
Their philosophy is simple: Fantastic drinks can come with a more manageable price tag. Quality and affordability seamlessly blend to make the experience more gratifying for all.
Address: 6 Chonwithi Road, Tambon Talat, Mueang Surat Thani District, Surat Thani 84000, Thailand
Hours: 10 am - 12 am
Phone: +66 80 981 3692
Website: https://website--7694903322423530786161-bar.business.site/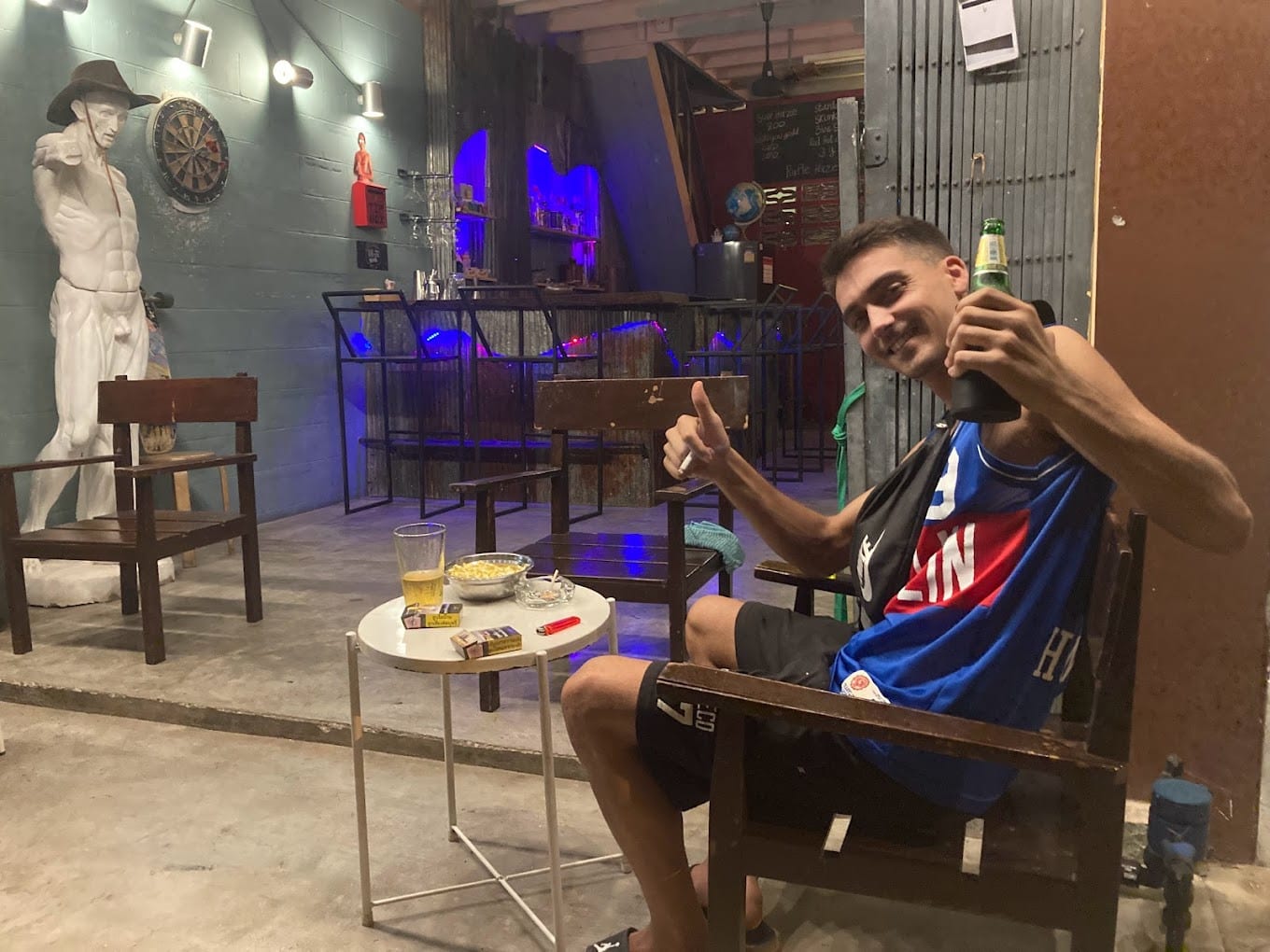 4. Ganja Land Surat Thani
Ganja Land has become famous as a top spot for cannabis products in Surat Thani. The prices at Ganja Land are very reasonable, which means you get good value for your money. The locals are all praises for the diverse range of strains they offer.
It is a very comfortable place to relax and smoke. Additionally, the staff at Ganja is very patient and knowledgeable, so you will not have any issues in choosing the best item as per your taste.
It would be fair to say that Ganja Land is not just a place to buy things – it's like a community where people connect. So, if you're looking for an excellent place to buy cannabis and enjoy the atmosphere, Ganja Land is a great choice.
Address: 326 Market 3 Talad Mai Rd, Tambon Talat, Mueang Surat Thani District, Surat Thani 84000, Thailand

Hours: 12 pm - 10 pm
Phone: +66 83 148 2244
Website: https://www.facebook.com/profile.php?id=100089544531774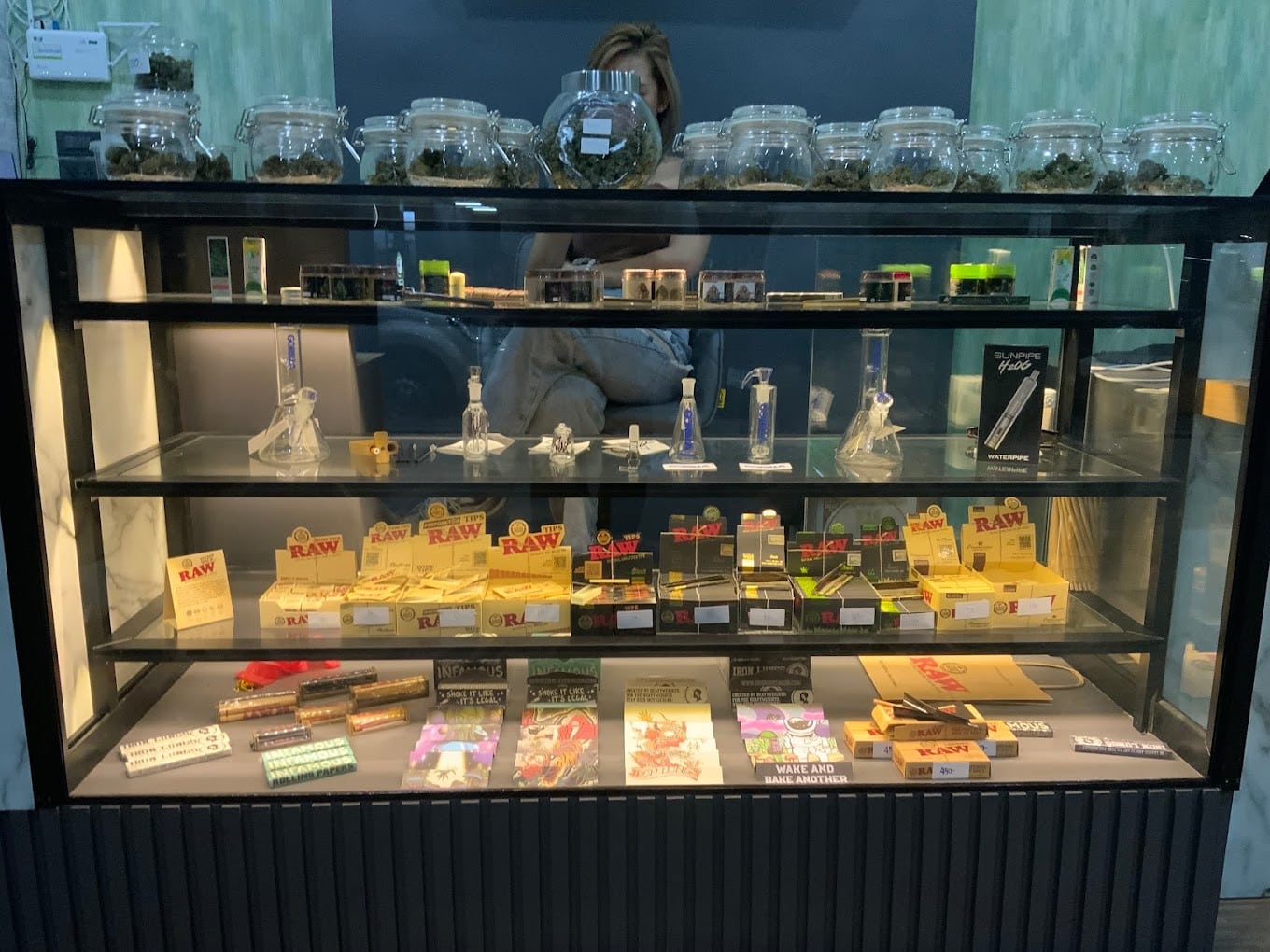 5. Ba-Lu Farm Cannabis Shop Surat
Are you looking for the ultimate cannabis experience in Surat Thani? Look no further than Ba Lu Farm Cannabis! This place has taken the cannabis scene by storm, and it's not hard to see why.
Customers can't stop talking about the top-notch quality and unbeatable prices of their products. Imagine getting the best weed in the country without breaking the bank - that's Ba Lu Farm for you!
But it's not just about the products; it's the owner's warm and welcoming attitude that sets this place apart.
You'll feel like you're among friends, not just customers. And the extras? They've got it covered – from freebies for big purchases to a chill hangout spot with games and cute cats. Plus, English-speaking visitors won't have any trouble communicating.
If you're seeking a one-of-a-kind cannabis adventure, make Ba Lu Farm Cannabis your next destination. Take advantage of the best quality, great prices, and a memorable experience that'll keep you coming back for more!
Address: Market 368 Soi Don Nok 13 Donnok Rd, Mueang Surat Thani District, Surat Thani 84000, Thailand
Hours: 24 Hours
Phone: +66 86 626 4956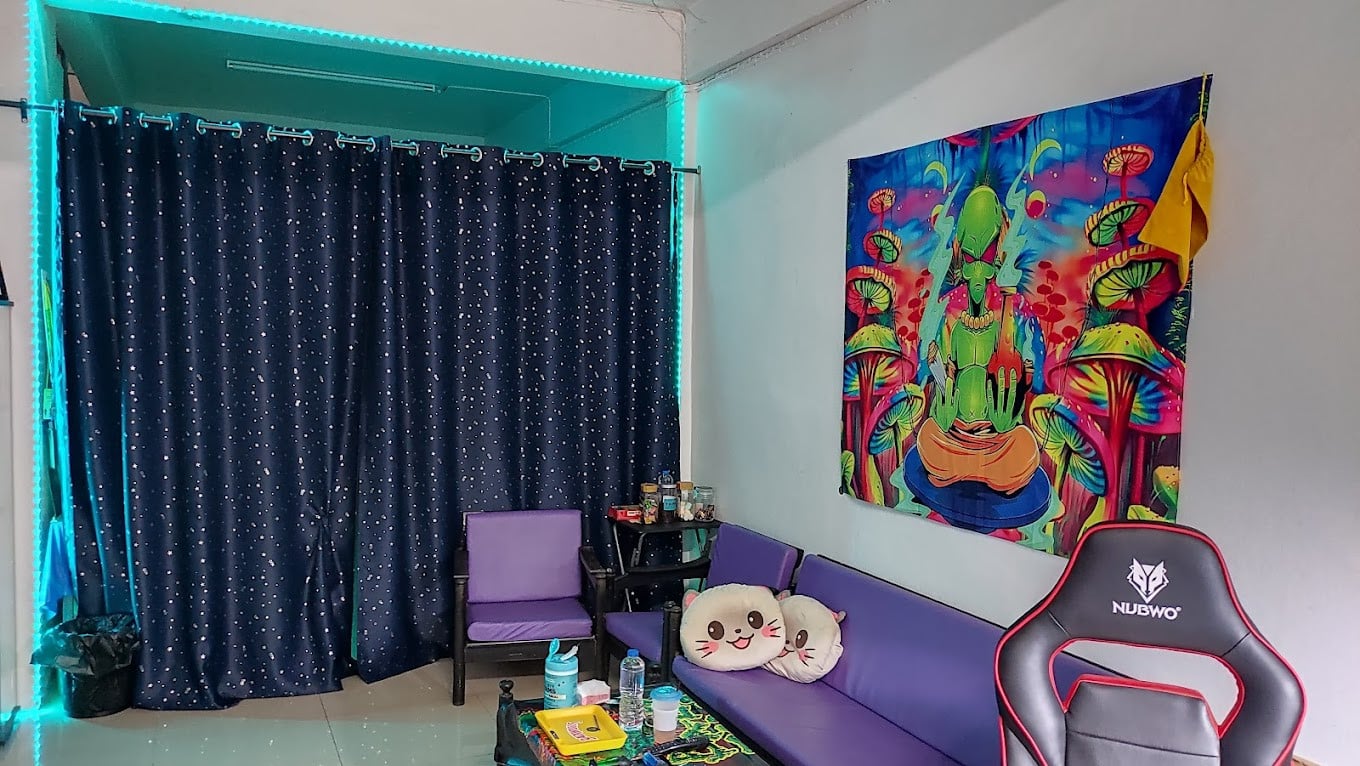 6. Green Eagle Shop
Nestled in the heights of Mae Rim lies Green Eagle Shop- the cannabis haven of Surat Thani. This farm cum shop is situated 1350 meters above sea level and boasts a unique advantage of a consistently cool climate all year round.
With over a decade of experience since its inception in 2005, the farm has diligently conducted research to optimize plant growth, meticulously controlling variables such as soil, water, and light conditions.
At Green Eagle Shop, each plant's nutritional needs are custom-tailored, resulting in robust and premium-quality harvests.
Beyond traditional greenhouse cultivation, the farm has mastered the art of indoor planting, allowing precise regulation of various parameters to ensure the best possible outcomes.
Additionally, the staff at the shop are all English-speaking, so there is no scope for any miscommunication.
Address: 226 26 Am Phur Rd, Bang Kung, Mueang Surat Thani District, Surat Thani 84000, Thailand
Hours: 10 am - 12 am
Phone: +66 61 326 6446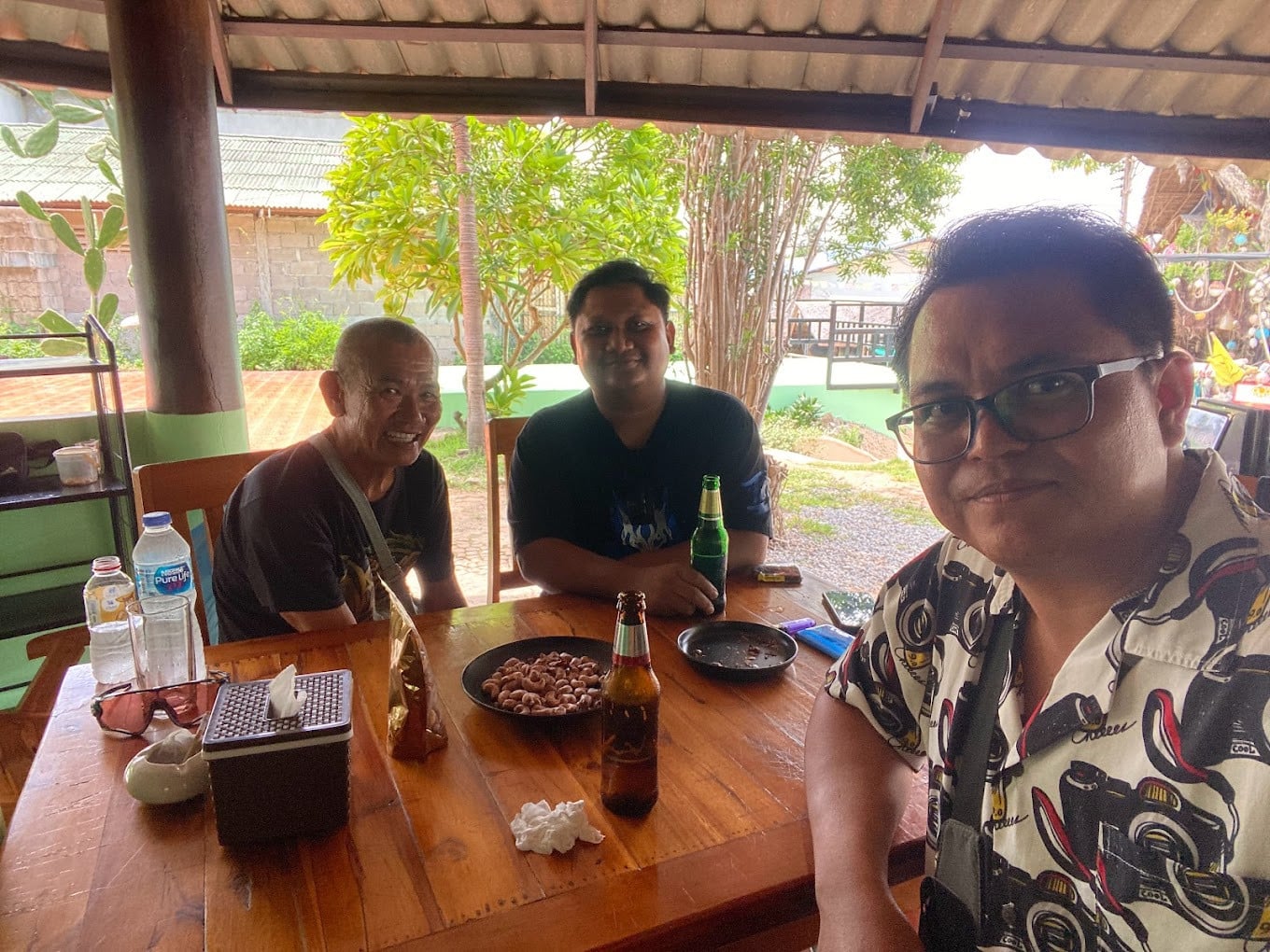 Wrapping Up
Surat Thani has emerged as a popular destination for cannabis enthusiasts. One of the primary reasons for this popularity is the different top-tier shops that cater to diverse preferences.
From The Smoker's Library, where authentic local cannabis meets exceptional customer service, to HighSiam by Badtayak, blending cannabis creativity with pocket-friendly cocktails, and Ganja Land, a hub of community and connection, these shops redefine the cannabis experience.
Whether you're a local or a traveler, these cannabis shops are ready to upgrade your experience, offering a range of products, warm interactions, and diverse atmospheres.
Surat Thani's cannabis scene is blossoming, and these shops are leading the way, creating memories that'll make you return for more. Explore, indulge, and enjoy the unique cannabis offerings that Surat Thani has to offer!
But don't forget that Surat Thani has more than just vibrant cannabis shops. It has a rich culture and rejuvenating hot springs that you must definitely check out.
Founder - Thailand Nomads
Jordan started Thailand Nomads primarily for sharing his experience of exploring Thailand for several years. The objective is to help tourists especially digital nomads plan their travel itinerary when visiting Thailand.
Email: jordan@thailandnomads.com