Thailand is well-known around the world for its high-quality, low-cost healthcare. Today, we'll discuss some of the trusted Hospitals in Surat Thani that you must definitely consider.
We have compiled a list of the top seven hospitals you can rely on for quality care. Keep this list handy, so you can receive immediate help in case of an emergency.
6 Trusted Hospitals in Surat Thani – 2023 Review
1. Public Health Service Center 3​ Surat Thani Municipality
Public Health Service Center is the central public sector hospital for the people of Surat Thani.
It provides the highest care at the lowest possible cost so people flock to this hospitals in huge numbers. They also offer annual health checkups for the locals.
Every corner and corridor of the hospital is spotlessly clean and hygienic. A considerable crowd was seen in the center during Covid-19 days; many were given free and low-cost treatment.
Address: 48W9+CJ7, Tambon Bang Bai Mai, Mueang Surat Thani District, Surat Thani 84000, Thailand
Website: http://office.suratmunicipal.org/SuratCOVID19/Home/AntigenTestingCentres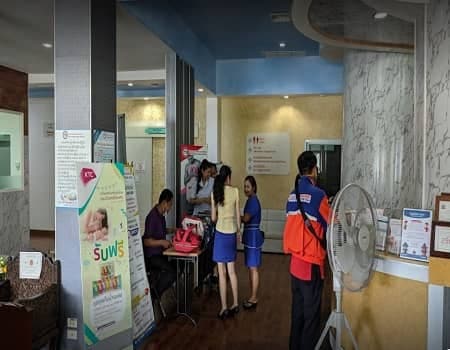 2. Thai International Hospital, Surat Thani
It is a multi-specialty hospital founded in 2004 to provide the finest and highest quality healthcare to the locals of the Surat Thani province's Koh Samui region.
The various speciality department here are Cardiology, general surgery, general medicine, dermatology, obstetrics & gynecology, orthopedics, ENT, occupational health, and general practice.
The doctors on the team are experts in their fields and are regarded for providing outstanding care with compassion. The rest of the medical staff is equally committed and kind.
Address: 25/25 Opposite Tesco Lotus Bophut, Suratthani 84320, Thailand.
Website: https://www.vaidam.com/hospitals/thai-international-hospital-surat-thani-thailand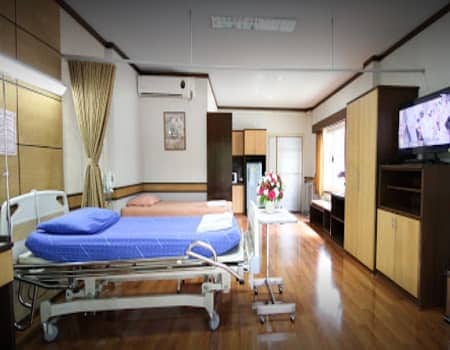 3. Fort Wiphavadirangsit Hospital
It's a great local military hospital that mostly serves soldiers and their families. The hospital is open to the general public as well.
It is exceptionally clean and pays close attention to hygiene. The fees are reasonable, and the services are prompt, courteous, and sanitary.
Doctors and nurses come from a military background and are highly skilled in their profession.
Address: 49J6+MRQ, Tambon Makham Tia, Mueang Surat Thani District, Surat Thani 84000, Thailand
Phone: +66 61 161 2798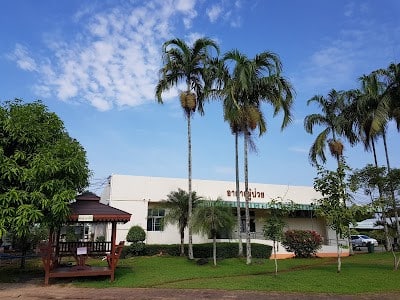 4. Bangkok Hospital Surat
The Bangkok hospital is one of the finest hospitals in Surat Thani. It is well-maintained in terms of medical equipment and well-furnished with spacious rooms.
The nurses and doctors are very courteous and experienced. They make the patients feel comfortable so they are able to open up about their medical conditions.
The hospital is known to regulate a high standard of quality work in the hospital.
Address: 179, 179/1 Village No. 1, Wat Pradu, Mueang Surat Thani District, Surat Thani 84000, Thailand
Phone: +66 77 956 789
Website: https://www.bangkokhospitalsurat.com/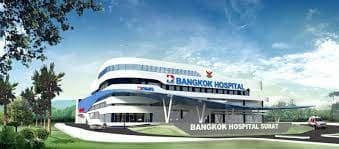 5. Phothawat Community Health Center Surat Thani Hospital
Phothawat Community Health Center is another reliable public hospital in Surat Thani town that was built to treat the majority of the public with lower-middle-class backgrounds.
During Covid-19, they provided free covid treatments to local people.
The staff pays close attention to each patient and provides quick services.
They also provide good consultation services related to physical and mental health. The hygiene of this hospital is very well maintained.
Address: 176/335 Sisawat Rd, Makham Tia, Mueang Surat Thani District, Surat Thani 84000, Thailand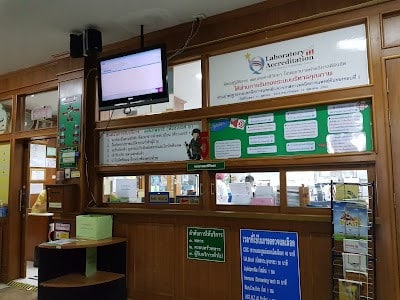 6. Phunphin Hospital
Phunphin Hospital is known for its adequate administration and management of health services.
This hospital facilitates Covid vaccination services to both foreign workers and the people of Surat Thani.
The staff is professional, addresses patients' problems quickly, and provides the best available treatment at the lowest price possible.
Address: 166 Rd. Tratibdi, Amphoe Phunphin, Surat Thani, 84130, Thailand
Phone: +66 77 311 100
Website: https://www.phunphinhospital.com/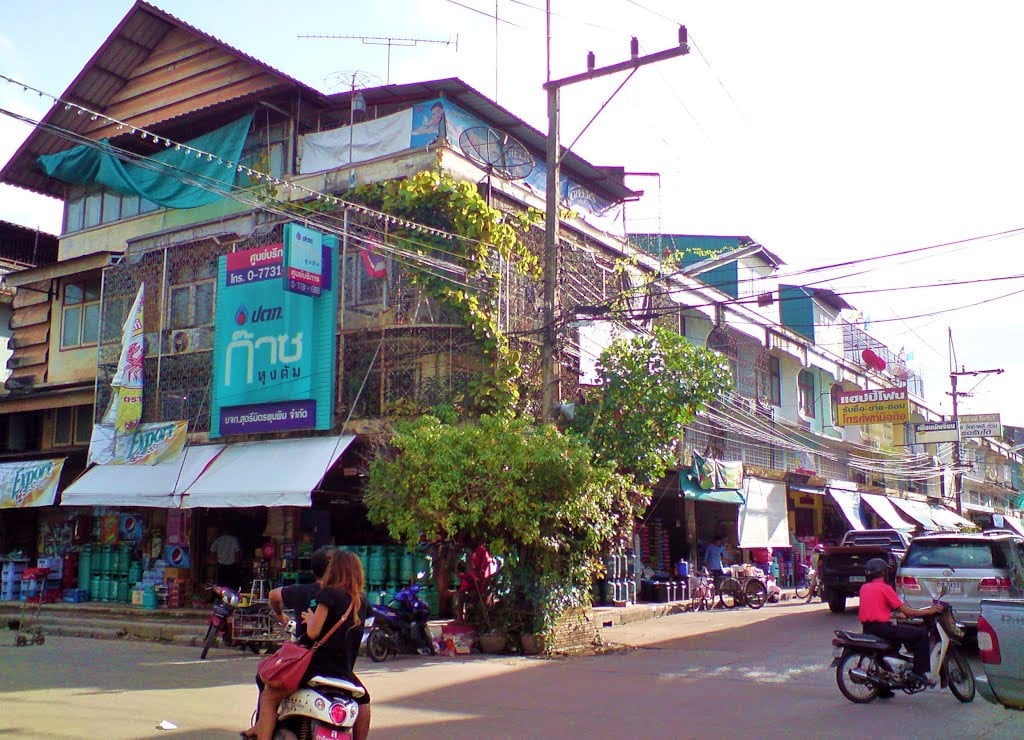 Conclusion
You may rely on these top six hospitals to provide high-quality healthcare in Surat Thani. You can go to the many clinics in your region for minor concerns like stomach discomfort, fever, cough, etc.
We've put together this list to ensure that your illness doesn't prevent you from seeing Surat Thani's breathtaking views.