Hot Springs are one of the most majestic natural wonders that are not only very calming but beneficial for health.
As hot springs are rare and scattered around the globe, it would be unwise to come to Thailand and not soak yourself in the beauty of a natural hot spring.
Immerse yourself in the rejuvenating embrace of must-visit Hot Springs in Surat Thani, where the healing power of natural geothermal waters and the tranquility of lush surroundings come together for a revitalizing escape in the heart of Southern Thailand.
3 Best Public Parks and Gardens in Chiang Mai – [2023 Guide]
1. Sathon Hot Spring
The Sathon Hot Spring, also known as the Rattanakosai Hot Springs or Tha reflection hot springs, is a well-known tourist attraction of Surat Thani.
The hot spring is open-air and suitable for soaking feet and a full bath. The temperature of the water is about 70 degrees Celsius with a pH of 7.90.
The Sathon Hot Spring was originally a swamp surrounded by Krajood fields. Later the Surat Thani Provincial Administrative Organization developed it into a health tourism destination.
The entire area is kids friendly with a park and playground. The parking facilities are also good so that you can enjoy yourself freely.
Address: X7G7+5GX, Tha Sathon, Phunphin District, Surat Thani 84130, Thailand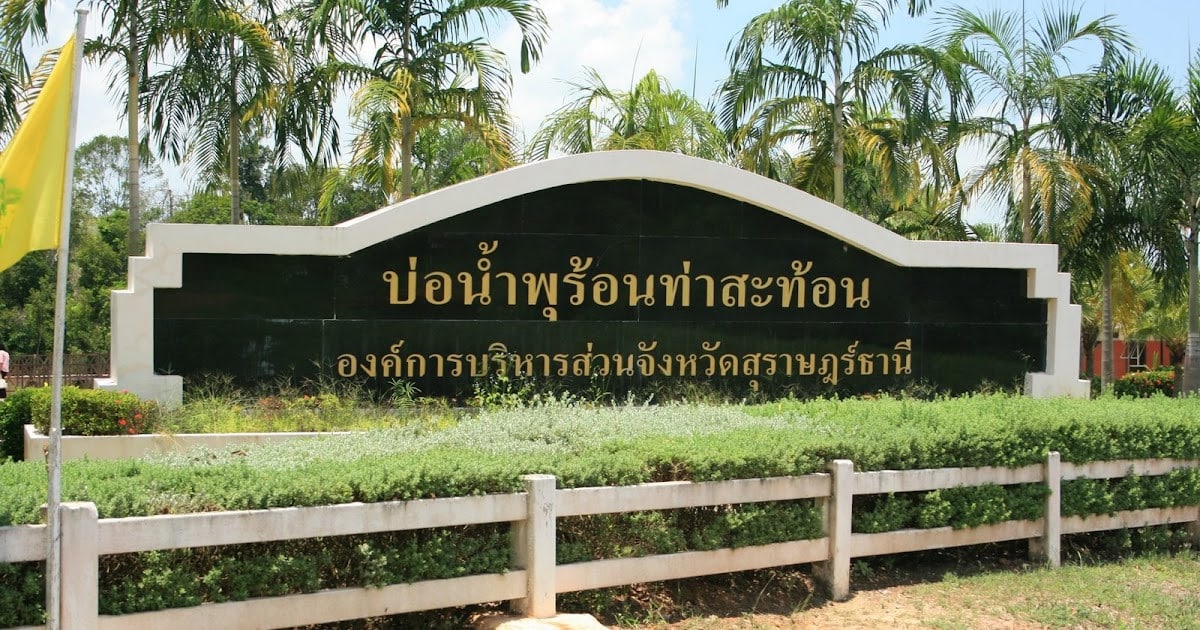 2. Siam Hot Spring
It is an ancient hot spring conveniently located at Lamet, Chaiya district, Surat Thani Province.
Here at the Siam Hot Spring, there are two hot spring wells.
Some Indians in the Srivijaya period enjoyed this hot spring and used it for religious practices. They considered the water holy.
The entrance fee is just 20 Baht. Since the hot spring is located on the insides, it could be a little tricky to reach here.
However, the path leading to the hot spring is clearly marked, so you just have to follow the signboards.
Address: 957Q+R47, Lamet, Chaiya District, Surat Thani 84110, Thailand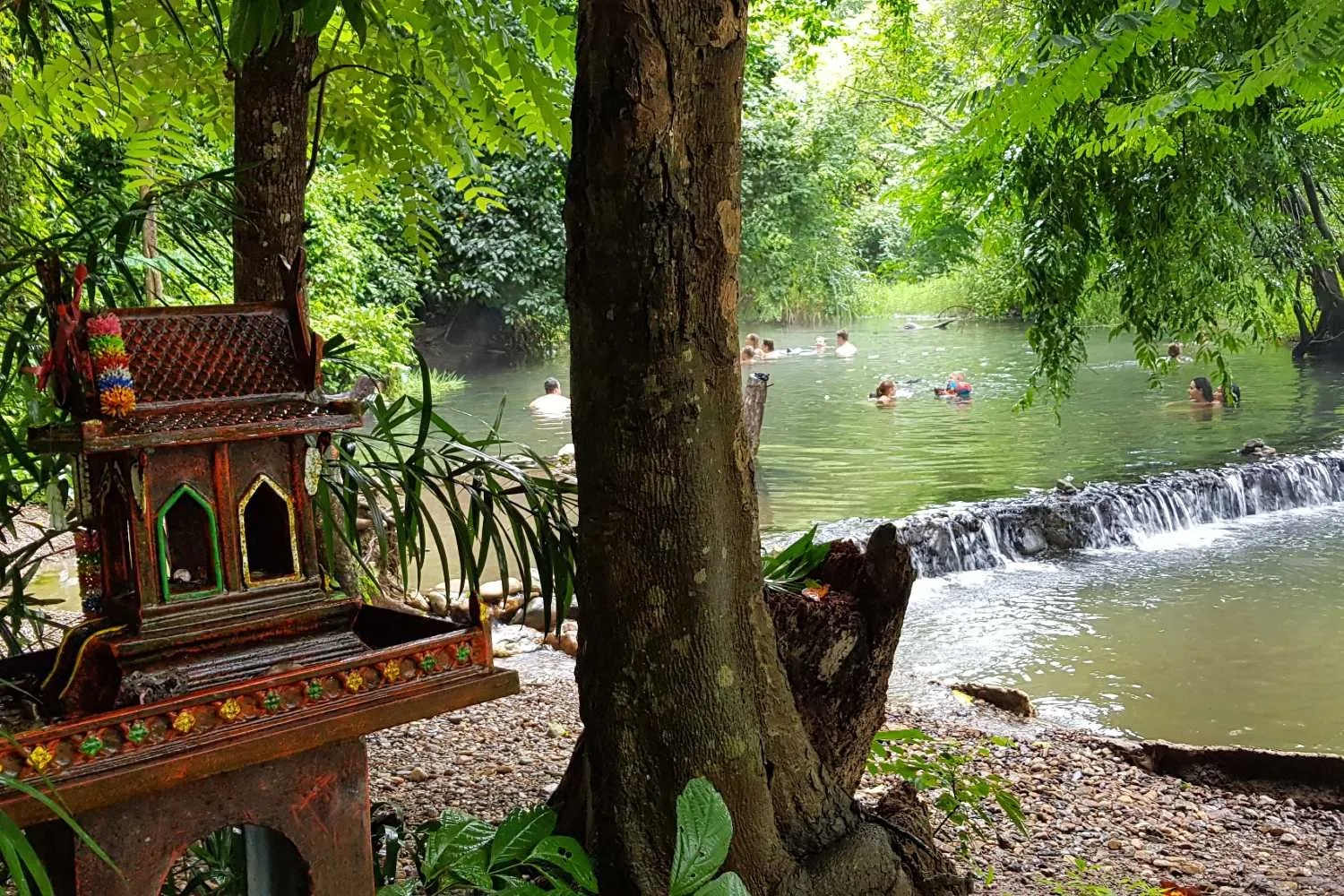 3.Raksa Warin Hot Spring
Raksa is another very popular hot spring in the Surat Thani here. There are no entree fees to savour this gorgeous natural recreational spot.
The main hot spring has water as hot as 65 degrees celsius. However, it flows into a pool further down and there; the temperature is bearable and quite pleasant.
There are three shallow pools with hot water where you can dip your feet and or take a bath. The overall vibe of the place is very calm.
Owing to its convenient location and free entry, the hot spring is very famous both among locals as well as tourists.
Address: Khao Niwet, Mueang Ranong District, Ranong 85000, Thailand