With each passing year, the number of tourists visiting Thailand grows, resulting in the establishment of new tourism enterprises.
This makes selecting the best services from among the many tough. Here is a list of the best places To Rent A Bike In Surat Thani that provide excellent service.
5 Best Places To Rent A Bike In Surat Thani: 2023 Update
1. X Motorbike Rentals: Motorbike Rental Surat Thani
This is a fantastic spot to rent a scooter in Surat Thani. The motorcycles are in fine good condition and have a full gas tank.
The owners are friendly and helpful in answering any inquiries you may have.
They will assist you in carrying bulky baggage and acclimate you to the bike by providing you with all relevant information.
They provide a brand new helmet and a phone holder in addition to the bike so that you may utilize navigation when necessary.
A deposit of 2000 baht or a photocopy of your passport is required. As part of their customer service policy, they respond to SMS messages clearly and timely.
Address: Karunrat Market Soi 9, Soi 9 Karunrat, Talat, Mueang Surat Thani 84000, Thailand
Phone: +66 83 968 7298
Website: http://www.xmotorbikerentals.com/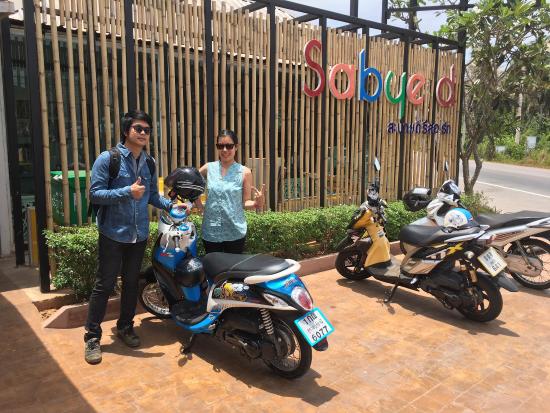 2. Deer Motorbike Rentals
Deer Motorbike Rentals is known for its high-end, high-quality bike collection.
The Deer motorbike rental shop is conveniently located in the heart of town. He has a kind demeanor and is happy to assist.
They provide safe bikes and helmets at a very fair price.
The owner is quite pleasant and helpful. He can also teach you how to ride a bike. You also have an option between leaving a passport or a deposit.
Address: 31/54 Donnok 8/1 District, Donnok Rd, Amphoe Muang, Surat Thani 84000, Thailand
Phone: +66 91 821 8753
Facebook: facebook.com/Deermotorbikerentalssuratthani/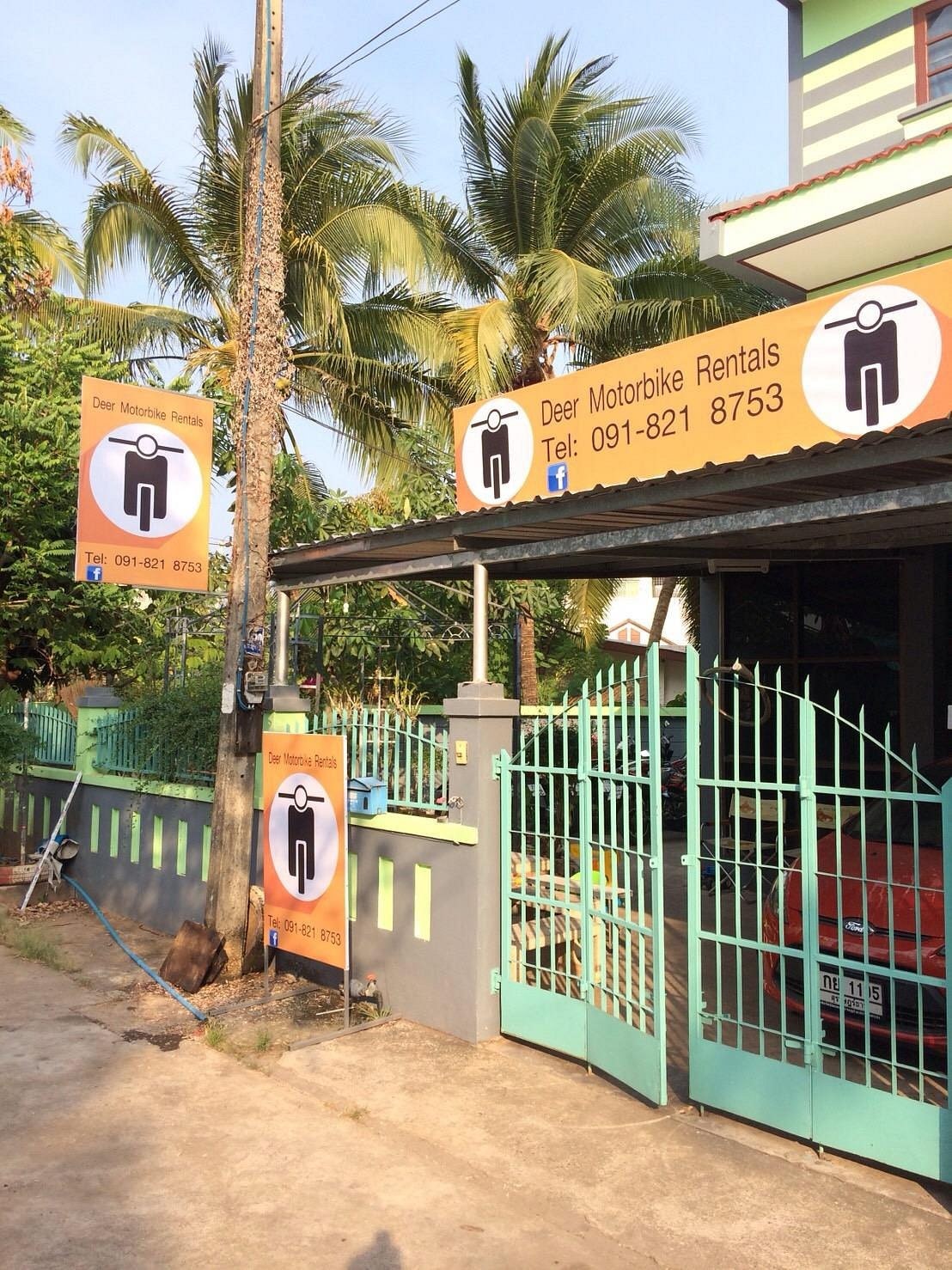 3. KP Travel & Motorbike Rentals
This outlet is ideal for renters who want a simple and hassle-free experience. Their rental policy includes scratch insurance coverage as well.
You don't have to worry about being scammed because the owners are trustworthy. With only 5 minutes of paperwork, renting and returning the bike, it is that simple.
You may put down a deposit for a motorcycle guarantee by submitting your passport. They have an excellent selection of bikes to choose from.
Other services, such as mask rentals, scooter hire, are also low cost.
Address: 9/97 Sairee Beach, Moo 1, Koh Tao, Koh Phangan, Surat Thani 84360, Thailand
Phone: +66 89 591 7645
Facebook: facebook.com/KPtravelKohTao/?rf=117532695463809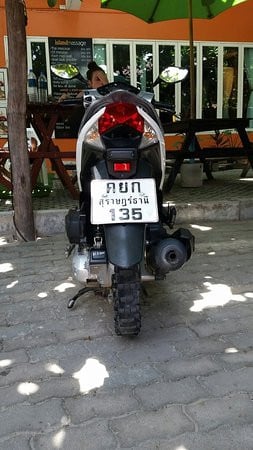 4. Saai Bike Rent
The Saai Bike Rent is one of rental shops is run by two ladies that can answer all of your rental questions.
Both ladies are trustworthy and friendly, and they only ask for a small fee from their customers.
They also have a simple return and exchange policy. They also accept a deposit and a passport photocopy.
This business also serves as a beautiful souvenir shop and offers a reasonable taxi service from the same spot.
Address: Bo Put, Ko Samui District, Surat Thani 84320, Thailand
Phone: +66 81 080 4691
Facebook: facebook.com/Saaibike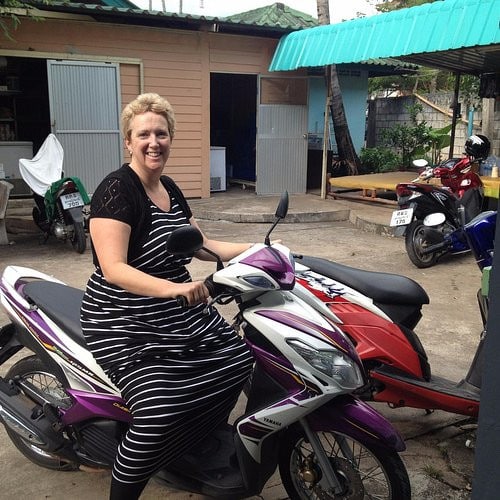 5. Motorbike Rentals Surat Thani
The owner is a humble and kind person. His transactions with honesty have left all of his clients extremely happy.
He assures 100% client satisfaction and provides new riders with riding training. He has a wide range of bikes for rent at a very affordable price.
Tourists highly suggest him for his open exchange policy, which allows you to deposit the passport with no extra charges effortlessly.
Address: Market 27 Sri Surat Rd, Tambon Talat, Surat Thani 84000, Thailand
Phone: +66 81 164 6865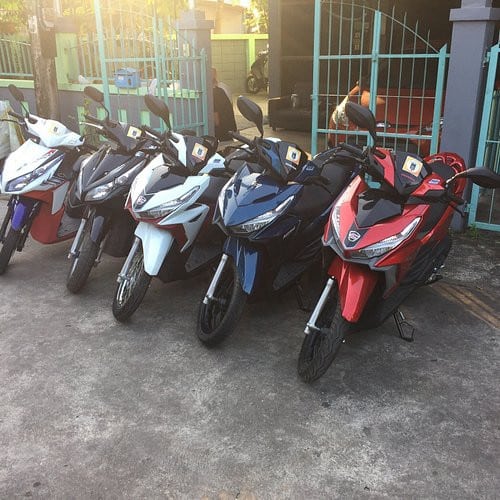 Final Words
What are you waiting for now that you have the list in hand? Explore Surat Thani's beauty in your own time and at your speed!
Before you depart, don't forget to put your helmets on.