Looking for a place to stay in Ko Lanta? Here is a detailed list of Ko Lanta's top areas and recommendations for certain hotels and resorts.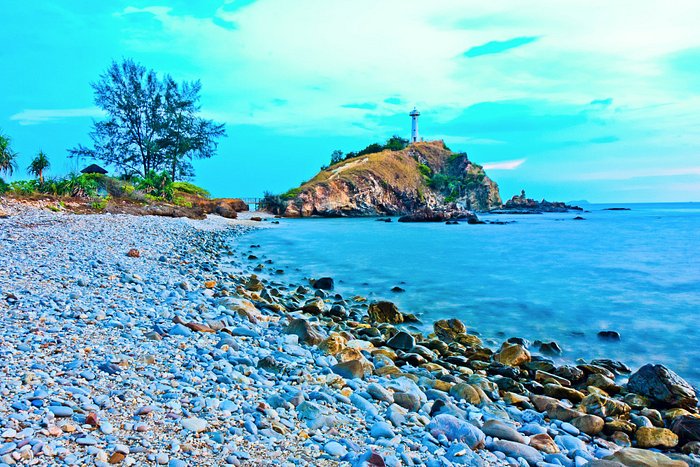 Koh Lanta accommodation choices can be made in one of two ways
Choose the beach you want to stay on, search for hotels there.
Or select the kind of lodging you want, a deluxe resort, mid-range hotel, beach house, etc., then search for the finest options on the island.
About Koh Lanta
Koh Lanta is a lot of fun, and the travel from north to south only takes about an hour.
Koh Lanta's lodging is almost entirely concentrated on the island's west side.
Due to the east side of the coast's predominant mangrove cover, this is also where all of the most incredible beaches are located.
Old Town Lanta on the east coast, with its dozen hotels and guesthouses, may be the exception to the trend.
While some claim that the east coast is a peaceful area, it does need trekking for up to 20 minutes to reach a passable beach.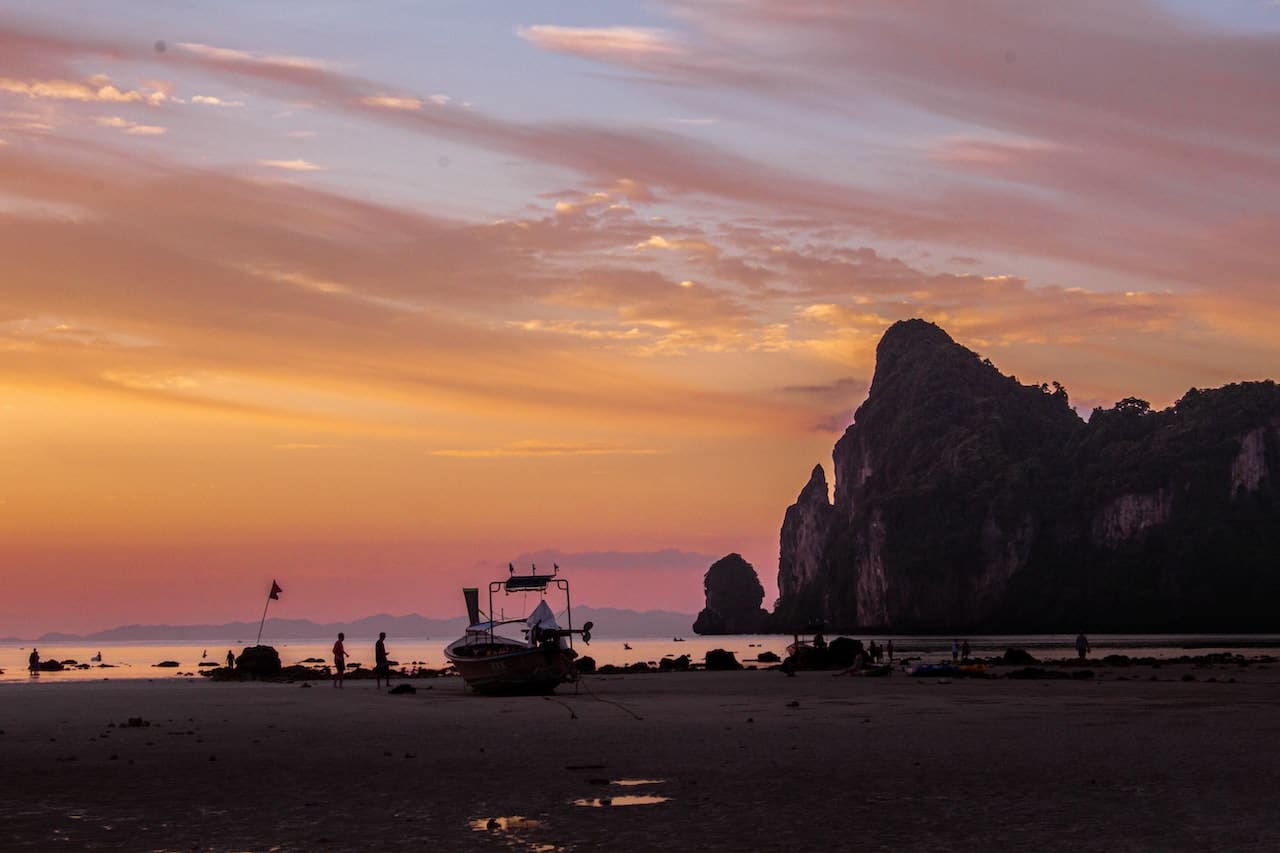 Summary about the best area to stay
Saladan Village, Phra Ae Long Beach, Klong Klong Beach, Kantiang Bay, Khlong Dao Beach, and Old Town neighborhoods are ideal for first-timers to staying in Koh Lanta.
These are well-liked, secure tourist destinations with many amenities and attractions.
Let's dive in deeper
Saladan Village
Saladan Village, situated on the northernmost point of Koh Lanta, is the first settlement to be reached after arriving by ferry, speedboat, or minivan from Koh Phi Phi, Krabi, Phuket, and Koh Lipe.
In addition, Saladan Village is conveniently close to many beaches, including Kaw Kwang, Klong Dao, and Long Beach, and is accessible by car or tuk-tuk.
Best known for its magnificent wooden houses above the lake, this main entry and exit point from Koh Lanta also offers a wide selection of services like restaurants, resorts, bars, stores, banks, travel agencies, pharmacies, massage parlors, and spas.
At 10:00 p.m., most restaurants close. The bars Fat Monkey and Cheeky Monkey can be found after traveling south on the main road for around five minutes.
They are practically impossible to miss because they are situated right on this busy thoroughfare.
No matter where you stay at Koh Lanta, you'll probably shop here because there are so many markets and gift shops.
On Wednesday nights, Saladan hosts a bustling market where you can sample various Thai cuisine on a stick.
Here are some excellent places for you:
| | |
| --- | --- |
| Luxury stays | |
| Mid-range luxury stay | |
| Budget stay | |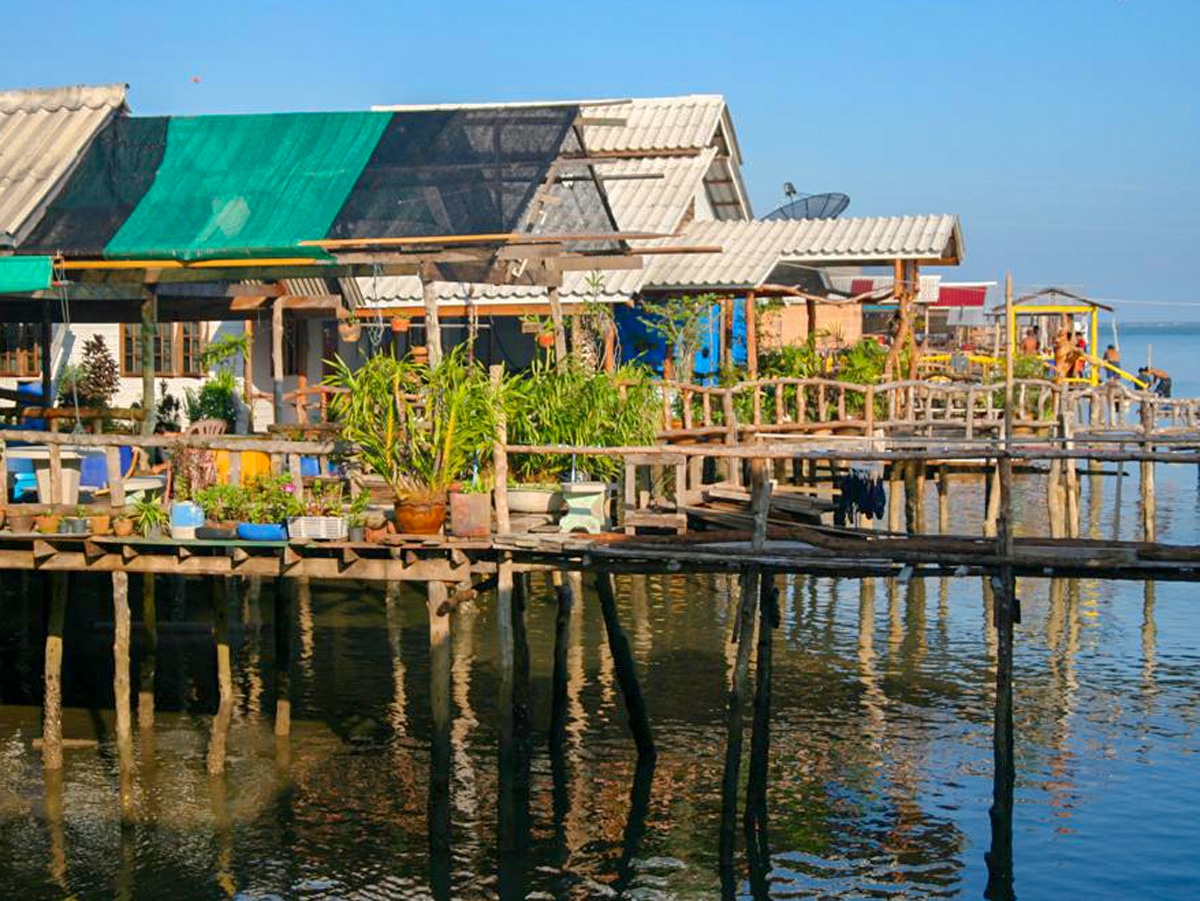 Phra Ae, Long Beach
On Koh Lanta's west coast, close to Saladan Village and Klong Dao Beach, is Phra Ae Beach.
Phra Ae Beach, a gorgeous three-kilometer-long white sand beach, is a refuge for backpackers and tourists who want to unwind and soak up some sun.
This is our preferred beach for extended stays. Although it isn't much farther than Khlong Dao from Saladan, the beach is more excellent and better for swimming at around 4km (2.5 miles).
Thai food, foreign cuisine, and fresh seafood BBQ are available directly on the beach at several Long Shore restaurants. There is also lively nightlife with numerous cocktail bars and a Karaoke bar.
One of the top eateries on the island is Red Snapper, while Fruit Tree Coffee Shop is fantastic for breakfast and pastries.
If you are searching for someplace near the beach, we recommend Escape Cafe, right on the beach, which serves outstanding coffee and Two Scoops gelato.
Lanta Animal Welfare is not far away if you want to play with kittens or take a dog for a stroll. There are a few gyms, Lanta Yoga class, 7-Elevens, and gift shops for souvenirs.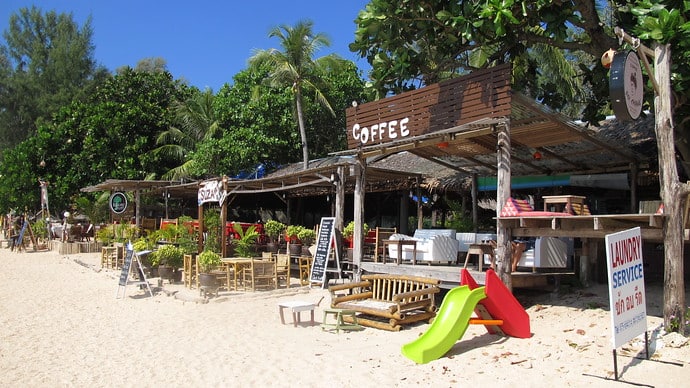 Best places to Stay on Phra Ae Long Beach Koh Lanta
Here are some top-rated accommodation options in Phra Ae Long Beach if you wish to stay there without emptying your wallet and bank account:
| | |
| --- | --- |
| Luxury stays | |
| Mid-range luxury stays | |
| Budget stays | |
Khlong Khong
Khlong Khong is roughly a 15-minute drive from Saladan and is located south of Long Beach. You can't swim there during low tide because it is narrower, rather stony, and not the best place for swimming.
Klong Khong Beach has a good range of pubs, restaurants, and motels. Several pubs on this beach are even quite well-known and have proven themselves time and time again.
You'll want to check out Koh Lanta's nightlife and parties! Even though the island is quiet and beautiful, you can go bar-hopping at night.
The laid-back ambiance on the beach distinguishes Klong Khong beach from the other beaches in Koh Lanta. Klong Khong feels less crowded and commercialized precisely because it isn't one of the most well-known beaches.
Freedom Bay and Hippie Bay are additional names for Khlong Khong Beach, which suggests something. Backpackers and lone travelers like the area because it can be inexpensive.
Koh Lanta residents recognize The Freedom Bar for its full and half-moon parties with live music and DJs. But they still find an excuse to celebrate even when no moon exists! There are also spectacular fireworks displays at the Freedom Bar!
It is an excellent area to unwind on one of the sofa cushions throughout the day and at night and meet other tourists.
You can also unwind in one of the numerous hammocks or comfortable chairs with reggae music playing in the background.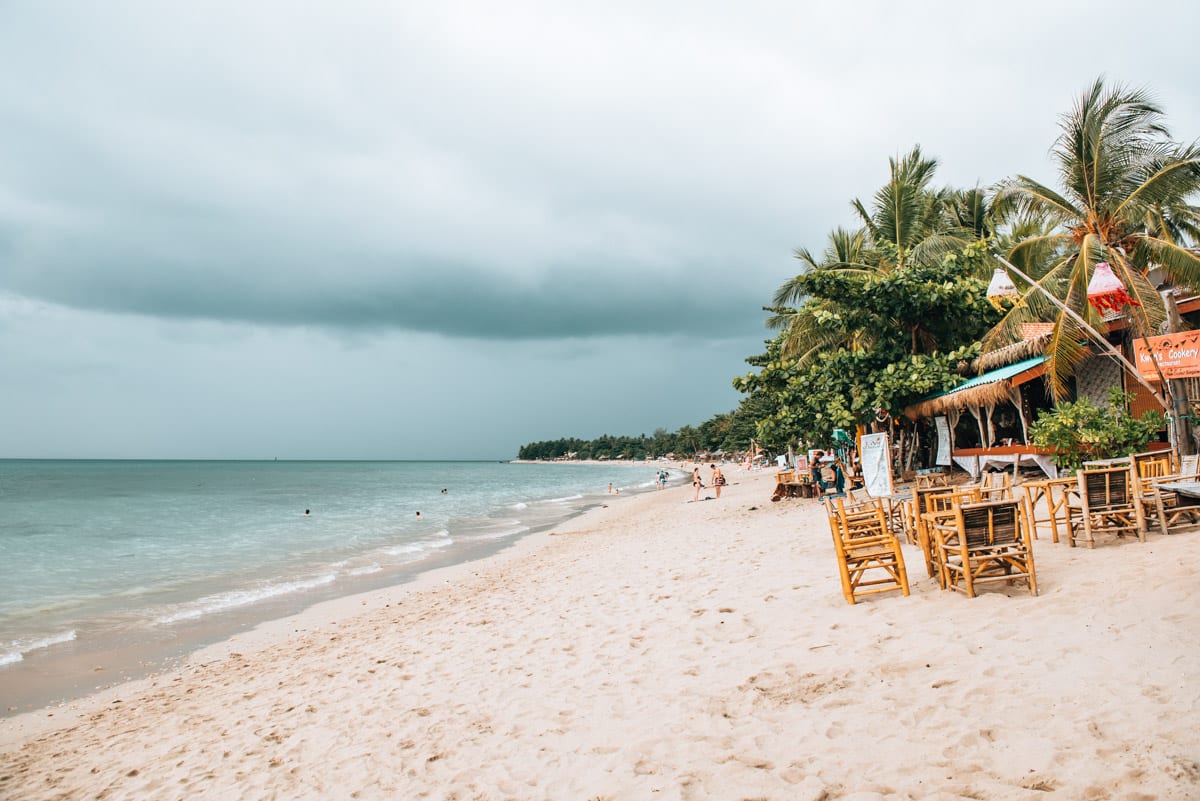 Best places to Stay on Klong Khong Beach, Koh Lanta
Want to Stay close to bars and restaurants when getting ready for a party? These locations provide their parties in addition to being close to the greatest ones:
| | |
| --- | --- |
| Luxury stays | |
| Mid-range luxury stays | |
| Budget stays | |
Kantiang Bay
A 35-minute drive from Saladan and 15 minutes from National Park, separate Kantiang Bay in the south of the island.
Given that the tree-covered mountains descend directly to the expansive, sandy beach, this 2-kilometer-long beach is among the most picturesque on the island. Swimming is very safe and relaxing in the calm water.
If you don't mind the lengthier travel from Krabi and the limited selection of restaurants and shops, it's a great, quiet location.
You will feel like you have the island to yourself because it is less crowded than other beaches around the world on this underappreciated Thai island. All without paying exorbitant rates for lodging and food!
Therefore, if your primary goal is to unwind and have a peaceful vacation, you'll adore both Kantiang Bay and Koh Lanta's southern region.
If you dislike climbing hills, there are sun loungers, water sports equipment that may be rented, and a bar and restaurant right on the sand at the beach.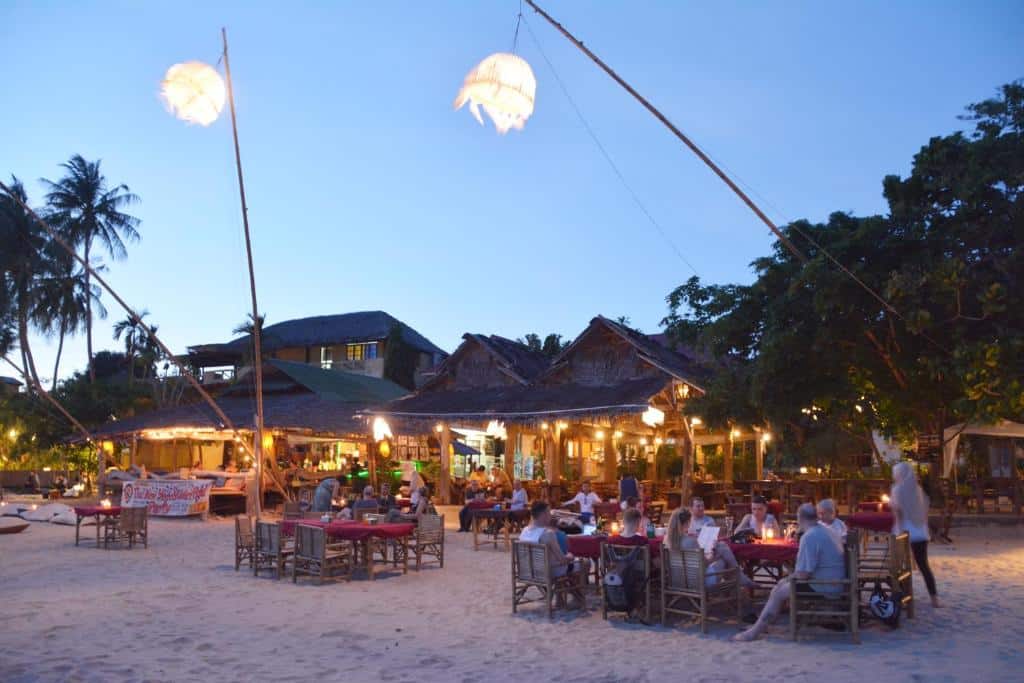 Best places to Stay on Kantiang Bay, Koh Lanta:
Do you want the peaceful seas and breeze without the crowds and people? These lodging options will make you have an excellent time and teach you to value tranquility:
| | |
| --- | --- |
| Luxury stays | |
| Mid-range luxury stays | |
| Budget stays | |
Khlong Nin
Make your way to Khlong Nin beach in the Middle Koh Lanta region. This region has some of the most fantastic deluxe lodging choices for romantic getaways!
Compared to the beaches further north, Khlong Nin feels more like a village because of its narrower, tree-lined road.
It's a beautiful choice if you prefer a more sedate setting without being as far from civilization as the southern beaches.
Couples can spend their holidays here, and hotels here provide beautiful sunset views, candlelit dinners, and other enjoyable activities to assist you and your partner in unwinding or having the time of your lives on adventures.
With Koh Lanta Old Town being just across the island, it's convenient to take day trips north or south, given that it's roughly halfway down the island. This place has a beautiful beach. Although it is just about 2 kilometers long, it is still long enough for a swim and a great walk.
There are more beachside bungalow resorts than upscale hotels, giving the area a more relaxed, hippy air.
There are still plenty of casual restaurants, and French Bakery makes excellent pizza and baguettes, albeit there are fewer options than further north.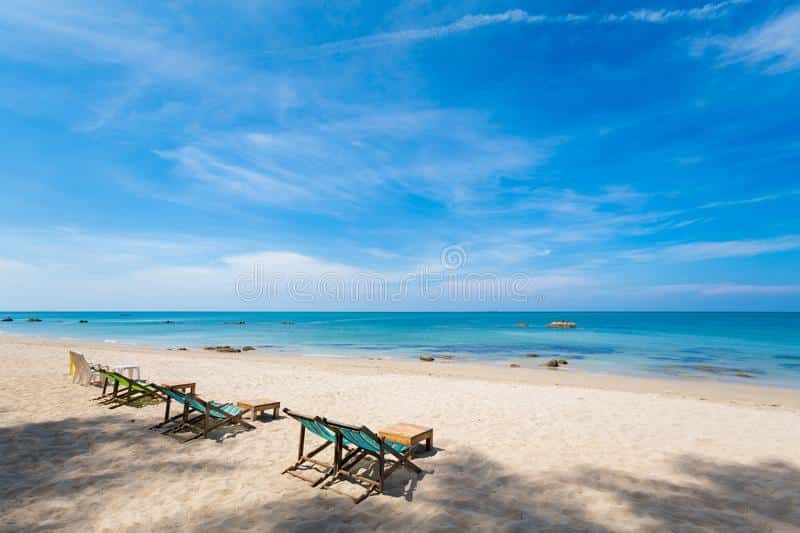 Best places to Stay on Klong Nin Beach, Koh Lanta:
Here are some accommodation choices to add extra special touches to your trip, whether you're surprising a special someone or marking an anniversary:
| | |
| --- | --- |
| Luxury stays | |
| Mid-range luxury stays | |
| Budget stays | |
Koh Lanta Old Town
Koh Lanta's Old Town on the East Coast can be an exciting choice if you're seeking something new, even though most tourists stay on the West Coast.
There are no beaches on the East Coast, but it is more serene, greener, and less developed.
The closest beach is at Khlong Nin, across the island, and you'll see sunrises rather than sunsets there.
You can explore the Lanta Old Town, meet the people, go cave sightseeing, laze on the beach, or opt for a more environmentally friendly alternative by visiting the nearby National Park.
The Old Town features a laid-back atmosphere with Chinese influences. On the main street, there are wooden shop houses. The Old Town is a lovely location if you don't mind being close to the beaches on Koh Lanta Yai's west coast.
When entering Old Town, you'll first notice a tiny roundabout with a sizable Buddhist shrine in the center. The Koh Lanta Community Museum, the Old Town Pier, and a Chinese temple are all nearby.
The Old Town is a charming neighborhood with wooden cottages perched over the lake. Even though restaurants and gift shops now occupy every structure, the area is still lovely.
It will surprise you how many people were present and how many companies were open during the off-season; in some ways, it feels livelier than the West Coast.
Best places to Stay in Old Town, Koh Lanta:
Here are some lodging options to assist seasoned visitors who want to venture outside of the "normal" routes:
| | |
| --- | --- |
| Luxury stays | |
| Mid-range luxury stays | |
| Budget stays | |
Snorkeling In Koh Lanta
Although Koh Lanta doesn't offer excellent snorkeling opportunities, the nearby tropical islands more than make up for it.
You can run into tourism agencies in the village of Saldan that can plan excursions for you to gorgeous snorkeling locations and tropical beaches. These excursions can also be scheduled through your hotel, usually for a modest fee.
One of the highlights for many people is the tour of the four islands and the nearby islands.
You will journey to stunning islands with pure water, like Koh Ngai, and the secret Emerald Cave of Koh Mook, which you must first swim through a pitch-black cave in a canoe or swim through!
It's also possible to take a day trip to Koh Phi Phi.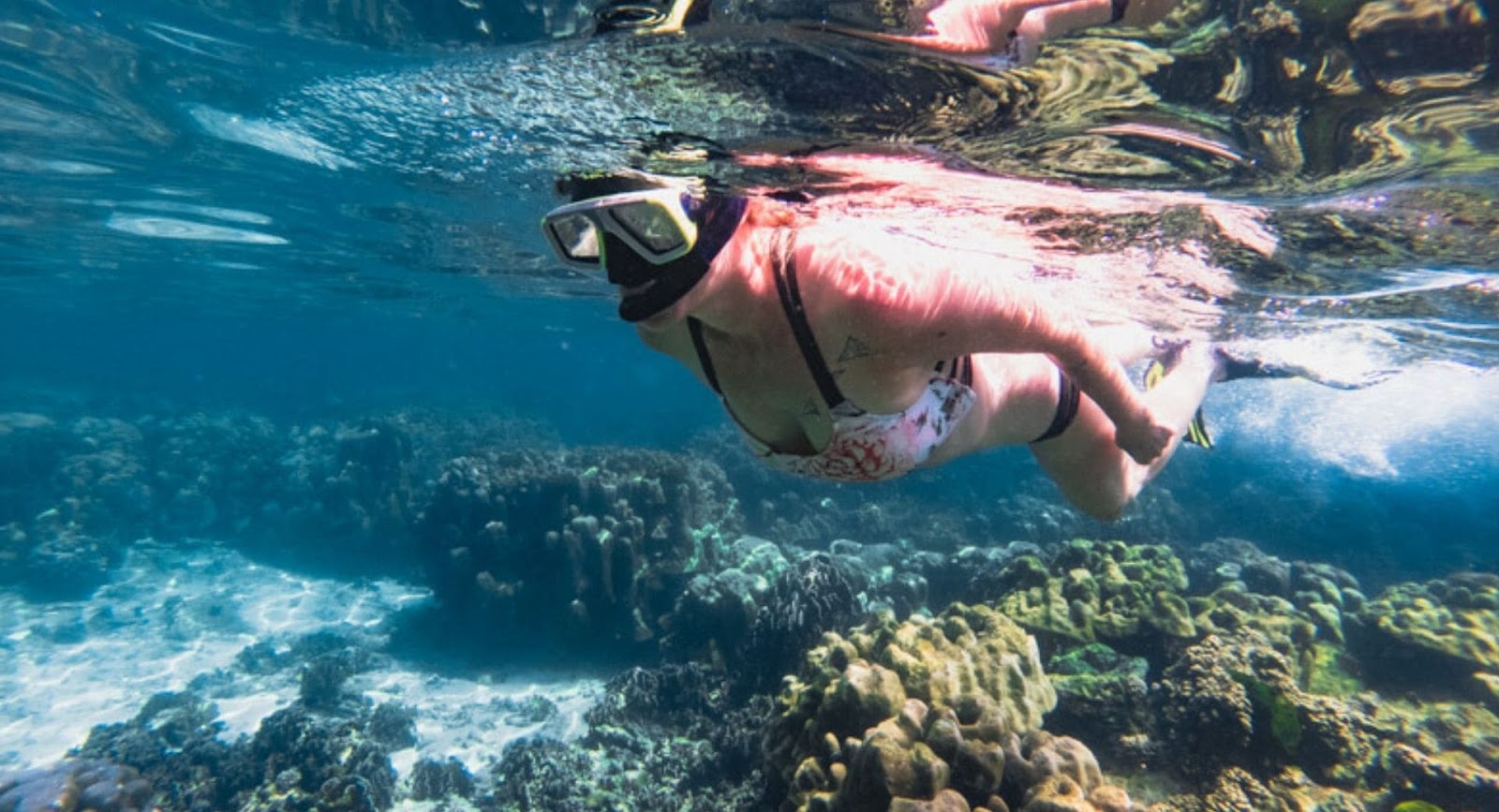 Visiting Koh Lanta FAQ
Is Ko Lanta expensive?
Koh Lanta is often less expensive compared to the other adjacent islands and is perfect for budget travelers.
When is Koh Lanta's busiest time?
Koh Lanta's busiest months are December, January, and February with the best weather often occurring from October through April.
Which Koh Lanta beach is the best?
Kantiang Beach is the best beach in Koh Lanta. The expansive, white-sand beach at Kantiang Beach, which boasts breathtaking ocean vistas, is widely cited as one of the best in the world and Thailand's finest beach.
Bottomline
No matter what kind of tourist you are, Koh Lanta is a great place, given its size and beauty.
While digital nomads will like the surroundings while they work, many individuals will love the beautiful surroundings for a stroll along the beach.
The nightlife and delicious food await travelers and tourists, who will also enjoy them! It's essential to consider the beach you want to base yourself at.