The craze for good cinema is deeply embedded in people. With time as moviemakers have started to widen the scope and genres of films, they are attracting more people who see cinema as the reflection of society.
We wouldn't want you to miss the first-day first show of your favorite movie while on vacation.
Therefore, here is a list of the best movie theaters in Surat Thani, Thailand, that you can trust for quality screens, sound, seats, and other services.
3 Best Movie Theaters in Surat Thani – 2023 Update
1. Major Cineplex Sahathai Surat Thani
It is a part of the Major Cineplex, the biggest and most popular cineplex chain in Thailand.
Owing to the brand loyalty and top-notch service, the Major Cineplex at Surat Thani is held in high respect by the locals and tourists.
The cineplex movie theatres offer international quality in audio and video and is hence deemed as the best in that area. It has a fantastic selection of movies, both English and Thai.
The cineplex also has various seating options to suit different kinds of audiences.
Website: https://www.majorcineplex.com/
Location: Sahathai Surat Thani Branch (3rd Floor Taladmai Road, Mueang Surat Thani District, Surat Thani 84000, Thailand
Telephone: +66 77 205 825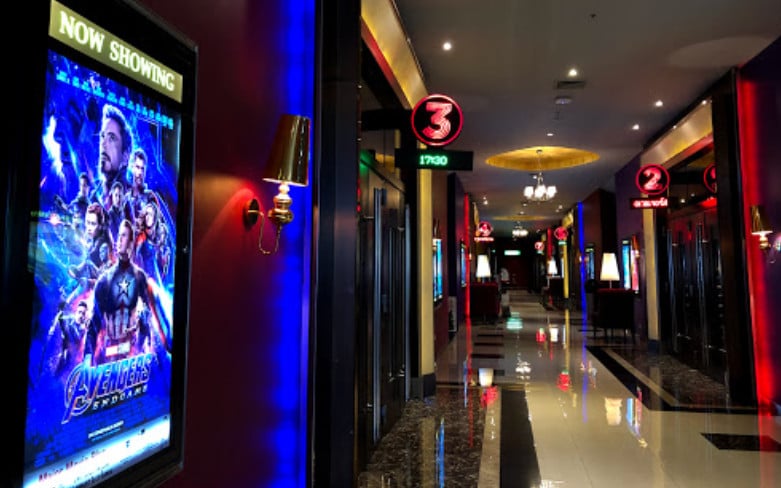 2.SF Coliseum Cineplex Surat Thani
SF Group is a very renowned cinema and entertainment venue operator in Thailand.
Behind the combined operations of Major Cineplex and the EGV chain, SF Group is the second-largest cinema chain in Thailand, with more than 379 screens in 63 locations.
The SF Coliseum Cineplex movie theatres in Surat Thani are in line with the quality provided at other centers. It provides an entertainment experience focused on providing the best cinematic experience in Surat Thani.
The choice of streaming showtimes of movies at SF Coliseum Cineplex is impressive.
The SF Coliseum Cineplex is well equipped with a modern-day sound system and very comfortable seating options.
There is a good variety of seating options to choose from based on your budget and other preferences. The staff is very cordial and helps you throughout with any issue.
The ticket prices are very competitive, but snacks are expensive, as is the issue with almost all the cineplexes. On Wednesdays, the cineplex runs an offer where you can get the ticket for a lower price compared to other days which makes this option as one of the best movie theaters in Surat Thani.
The location of the cineplex is very convenient as it is located at the city center. Upon reaching the venue, you can easily book the tickets from their website or get them from across the window.
Location: Namuang Rd, Tambon Talat, Mueang Surat Thani District, Surat Thani 84000, Thailand
Phone: +66 77 910 044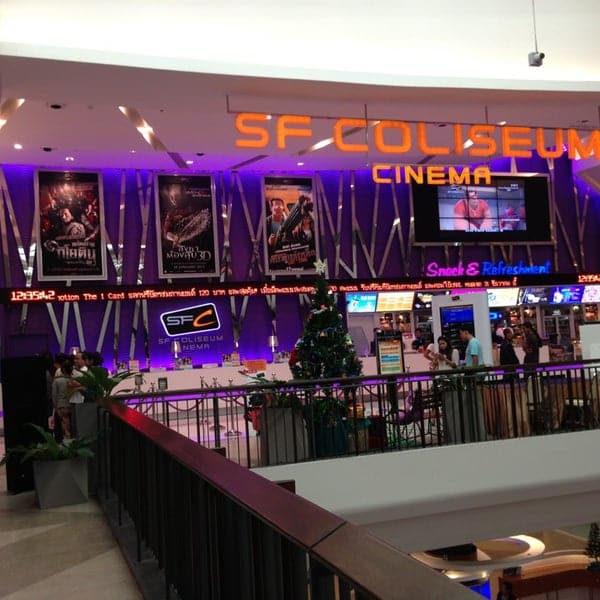 3. EGV Lotus's
The EGV Lotus cineplex is also a part of the Major Cineplex Chain. Here you can watch movies in both Thai as well as English.
Like all other Major cineplexes across Thailand, this one too has an excellent quality sound system and international standard screens.
The system types at EGV Lotus include IMAX, 4DX, ScreenX, and DOLBY Atmos. There are a variety of seating options to choose from and nearly all of them are very reasonably priced.
However, popcorn is very expensive- even more than the basic ticket, lol!
Location: Bypass Road, Makham Tia, Mueang Surat Thani District, Surat Thani 84000, Thailand
Phone: +66 77 405 235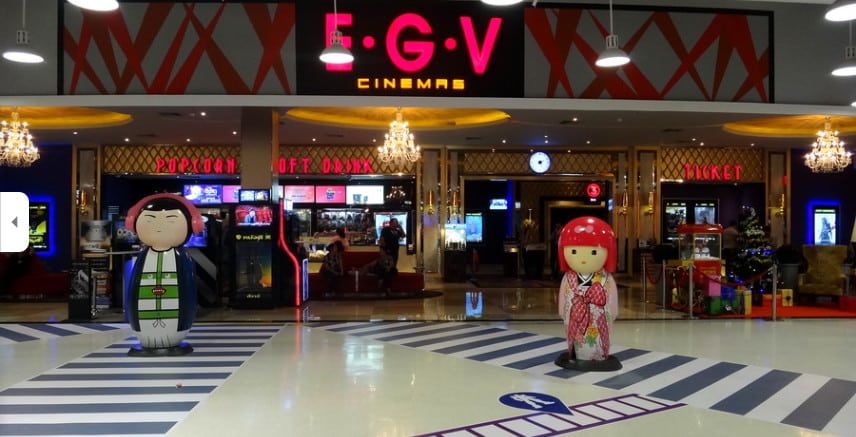 Bottom Line
Keep this list of cinema halls handy when visiting Surat Thani.
We agree that there are many other things to do in Thailand besides watching the cinema.
But cinema halls can really come in handy during the hot season in which it is not feasible to move out during the daytime.
FAQs
Yes, most Surat Thani cinema halls regularly follow Covid-19 regulations and are sanitized.