Klong Toab Beach is a lovely and popular beach on Koh Lanta's western shore in Krabi province, southern Thailand. The beach is well-known for its long stretch of white sand, crystal-clear blue sea, and peaceful ambiance.
It is situated in the heart of Koh Lanta, close to Klong Nin beach. It is the fifth-nearest beach to Saladan Village, where all guests to Koh Lanta arrive.
Klong Toab Beach hotels have a 35-45 minute transfer time from Saladan to any place along Klong Toab Beach.
It's a fantastic spot for swimming, sunbathing, and participating in numerous water sports.
There are also numerous restaurants, pubs, and stores in the neighborhood, making it a convenient and delightful destination to spend the day or stay for an extended period of time.
The peaceful and secure atmosphere that it offers makes it among the best beaches in Koh Lanta, which you must add to your list.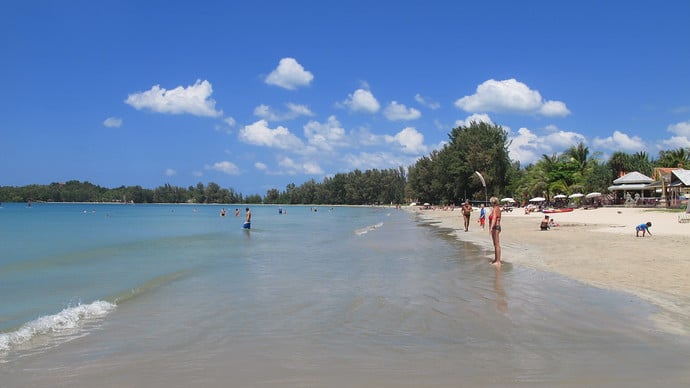 Activities on Klong Toab Beach
Klong Toab Beach on Koh Lanta offers a range of activities for visitors to enjoy. Some of the most popular activities include:
1. Swimming
Swimming is generally safe and pleasurable on Koh Lanta's Klong Toab Beach. Swimming is frequently possible because the water is calm and clear.
You should be cautious, however, of the possibility of severe currents and waves during the monsoon season, which spans from May to October.
During this period, it is critical to swim only in specified places and to heed any warnings or advice issued by local authorities.
You should also watch for any underwater hazards, such as rocks or coral. It is also advised to avoid swimming at night when vision is poor.
Swimming on Klong Toab Beach may be a delightful experience as long as guests use prudence and caution.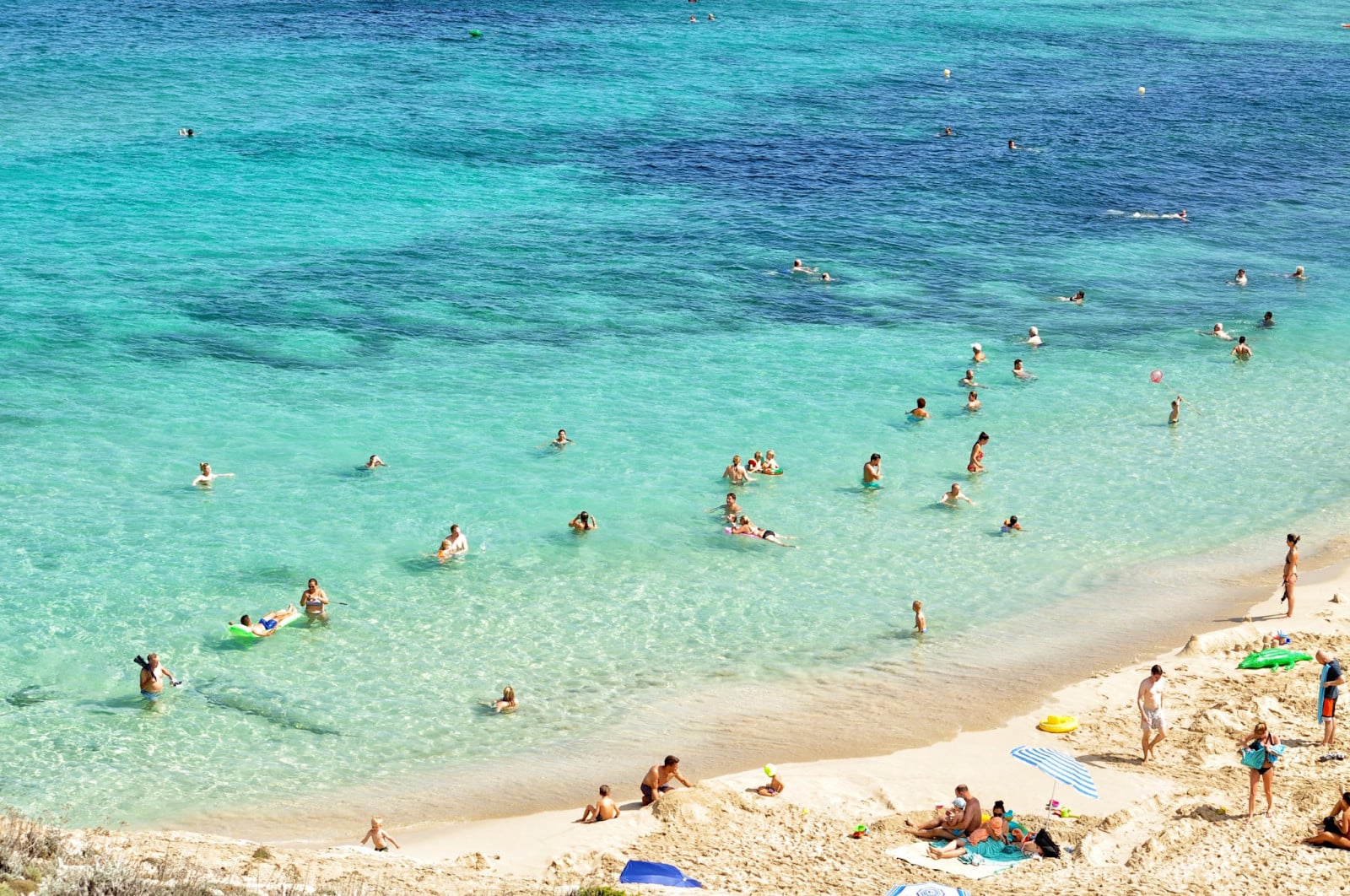 2. Snorkeling and Diving
The waters around Koh Lanta are home to a variety of marine life and coral reefs, making it a great place to go snorkeling or diving.
However, the water around the beach is relatively shallow. You can check out the surrounding places, such as Koh Rok and Hin Daeng, which are well-known for their snorkeling and diving opportunities.
These destinations are accessible by boat cruises or dive trips from Koh Lanta.
If you want to do snorkeling or diving, research your alternatives or ask local tour operators for recommendations.
3. Kayaking
Kayaking is a popular activity on Koh Lanta's Klong Toab Beach. Kayaks can be rented from various vendors on the beach and used to explore the adjacent mangroves, caverns, and small islands.
It's a terrific opportunity to experience the area's natural beauty while also getting some exercise.
Some kayaking tours include stops at local beaches or snorkeling locations, allowing guests to combine many activities into a single trip.
Kayaking on Klong Toab Beach may be a memorable and entertaining experience for guests of all ages and skill levels.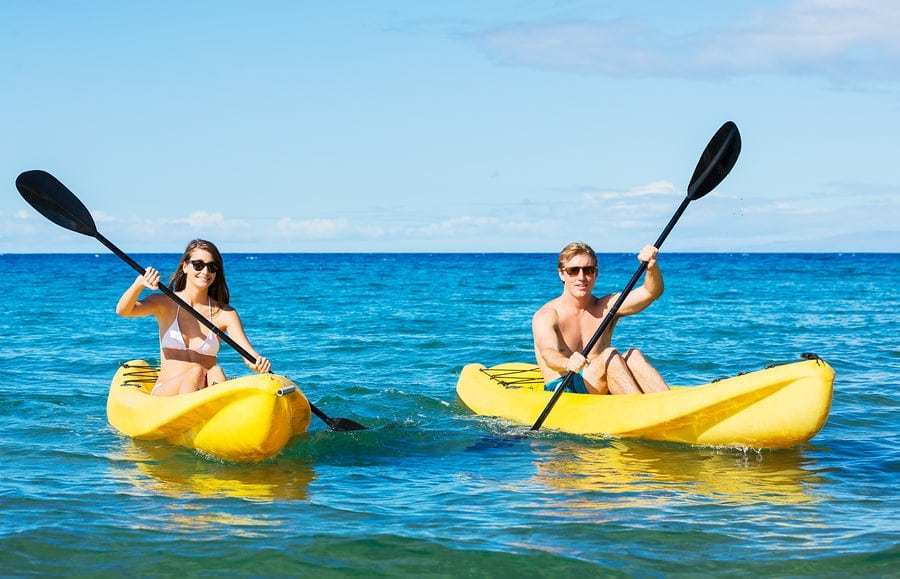 4. Beach volleyball and Soccery
Klong Toab Beach is ideal for beach volleyball and soccer, with plenty of open room for people to participate. Beach volleyball courts are available for use by visitors at several beach resorts and bars.
Visitors can bring their own or rent equipment from local businesses. It's a terrific way to meet other travelers or residents who share similar interests while spending time on the beach.
Beach volleyball or soccer competitions are also organized by some beach bars and restaurants, which may be a fun opportunity to compete and connect with others.
5. Sunbathing
With its lengthy stretch of beautiful white sand and peaceful ambiance, Klong Toab Beach is ideal for sunbathing.
Bring your own beach towels or hire sun loungers from local vendors to enjoy the warm tropical sun and sea wind.
Compared to other beaches on Koh Lanta, this beach is relatively quiet, giving it a peaceful and soothing area for sunbathing.
To stay hydrated, visitors should use sunscreen and drink lots of water, especially during the warmest parts of the day.
It's also crucial to respect the local culture by wearing suitable beachwear, such as swimsuits or cover-ups.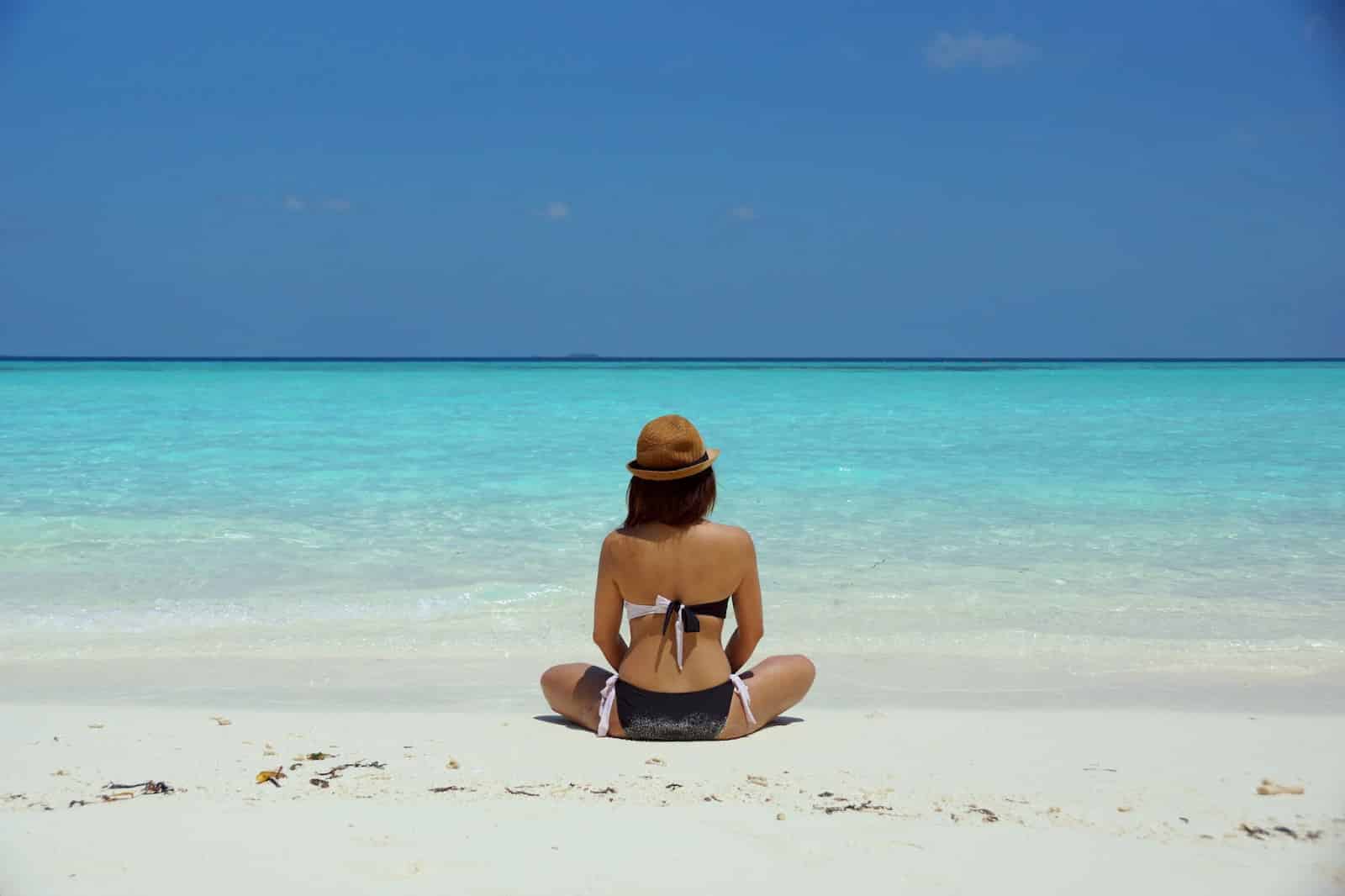 6. Boat tours
Klong Toab Beach is an excellent launching location for boat cruises to the adjacent islands and waterways of Koh Lanta.
On the beach, visitors can discover tour operators who provide a variety of boat activities, such as snorkeling and diving tours, island hopping tours, sunset cruises, and fishing trips.
Some tours also include lunch or dinner on board and a swim and sunbathing stop at a beach.
Visitors can select from various boats, ranging from longtail boats to speedboats and catamarans, based on their preferences and budget.
It's a terrific opportunity to enjoy the natural beauty of the area while also discovering some hidden jewels that can only be reached by boat.
7. Massage and spa
Massage and spa services are available at various locations on Koh Lanta's Klong Toab Beach.
Along the beach, there are several massage establishments and spas that provide traditional Thai massage, foot massage, oil massage, and other treatments.
Some of these stores include open-air massage pavilions where guests can unwind while listening to the sound of the waves.
Furthermore, several of the larger beach resorts have their own spas and wellness centers where tourists can enjoy a variety of services, including facials, body scrubs, and aromatherapy.
Whether you're searching for a short foot massage or a full-day spa package, Klong Toab Beach has many possibilities.
8. Yoga and meditation
Its serene ambiance and natural surroundings make it an ideal location for yoga and meditation.
Daily yoga courses are available at some beach resorts and wellness facilities, ranging from gentle hatha yoga to more energetic vinyasa yoga.
These lessons are typically held in open-air pavilions or on the beach itself, giving a peaceful and beautiful setting for yoga practice.
Furthermore, some resorts and yoga studios provide meditation workshops or retreats where tourists can learn different meditation techniques and experience a deeper sense of relaxation and inner peace.
Overall, if you want to unwind and reconnect with your mind and body, Klong Toab Beach has a variety of yoga and meditation choices.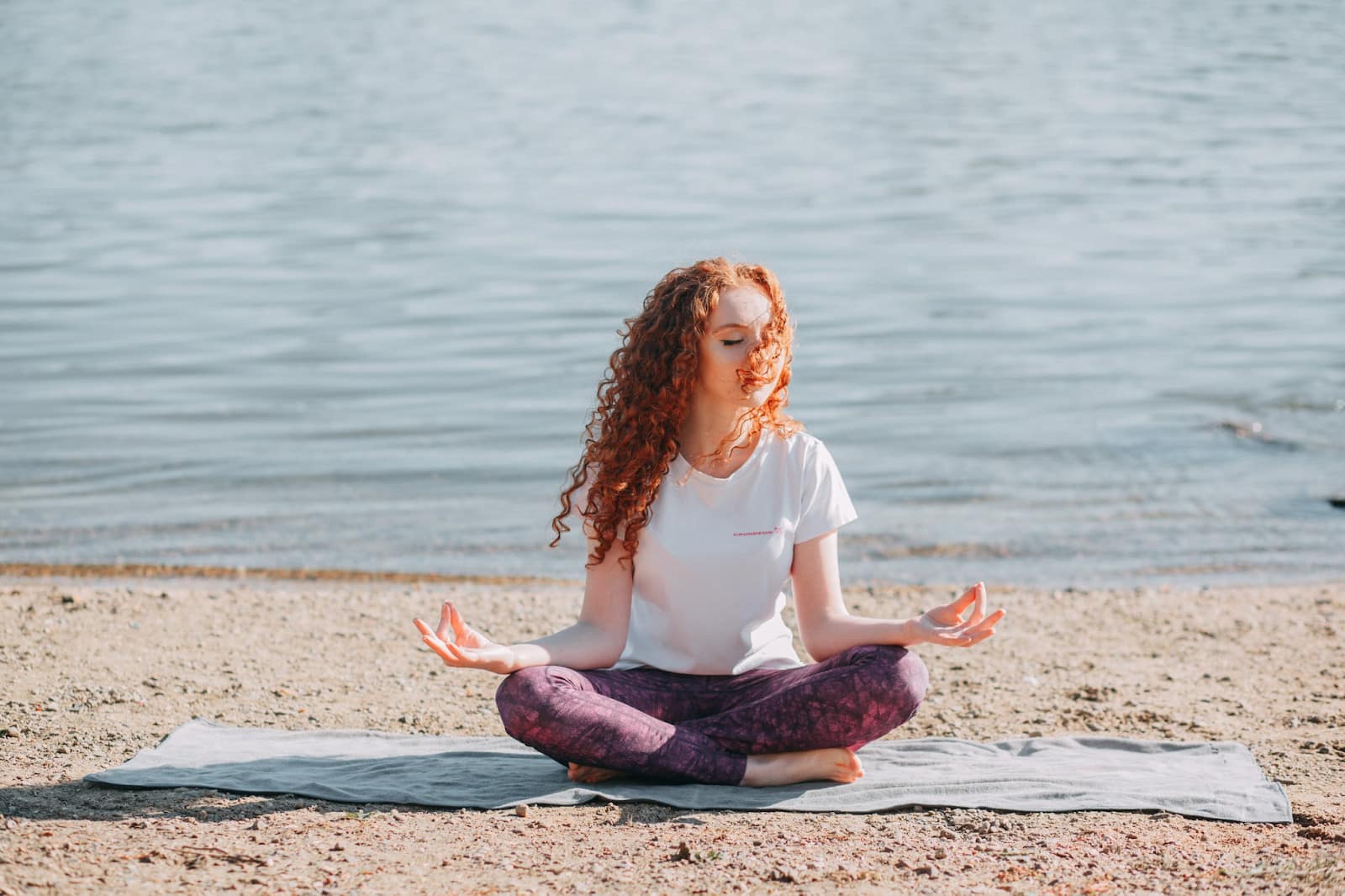 Where to Eat on Klong Toab Beach
Klong Toab Beach in Koh Lanta has several options for dining, ranging from small food stalls and local eateries to larger beachfront restaurants and bars.
Visitors can find a variety of Thai and international dishes, including fresh seafood, grilled meats, noodle dishes, and salads.
Some beachfront restaurants offer outdoor seating with great ocean views, and many have a relaxed and casual atmosphere.
In addition, some of the beach resorts have restaurants that offer a more upscale dining experience with a range of gourmet dishes and a wine list.
Visitors can also find bars and beach clubs along the beach offering cocktails, live music, and other entertainment.
Whether you're looking for a quick bite or a full dining experience, Klong Toab Beach has plenty of options.
Some of the popular restaurants on the beach include:
1. Same Same But Different
This restaurant offers a mix of Thai and Western cuisine, focusing on fresh seafood.
It has a relaxed and friendly atmosphere and serves various Thai and Western dishes. The food is generally good and reasonably priced, and the service is friendly.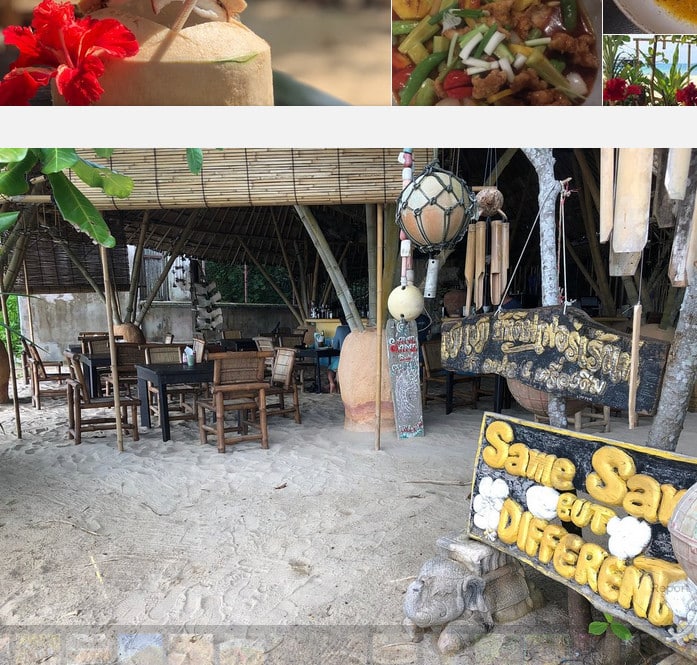 2. Krua Kritsana
Krua Kritsana is a local seafood restaurant on Klong Toab Beach in Thailand.
The restaurant serves an array of seafood dishes, including grilled seafood, fried seafood, fish soups, and more.
The restaurant also offers traditional Thai dishes like green curry and tom yum goong.
The atmosphere at Krua Kritsana is relaxed and laid back, with seating on the beach.
The restaurant prides itself on using only the freshest ingredients, and visitors can enjoy the beautiful views of the sea while dining on delicious seafood.
3. Cook Kai
This restaurant specializes in grilled chicken and seafood, as well as other Thai dishes. Many of their dishes are cooked in a wok over an open flame. The restaurant is known for its fresh ingredients and friendly service.
It has a laid-back atmosphere with outdoor seating and a great view of the sea.
For a truly authentic Thai experience, guests can order the restaurant's signature Kai Pla, a fish dish made with a special blend of herbs and spices.
Guests can try their popular fish and chips, burgers, and pizzas for a more western-oriented meal. The restaurant also has a wide selection of beer and wine, as well as cocktails and other drinks.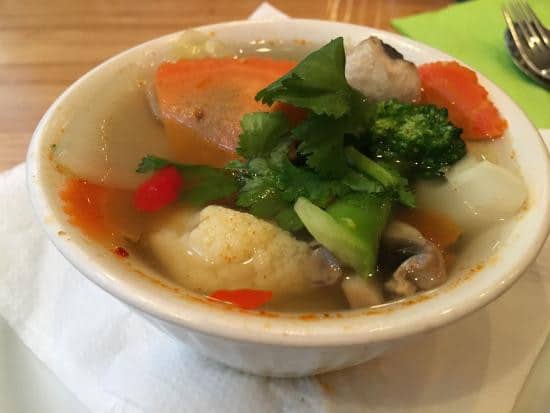 4. Elephant Cafe
This restaurant offers a range of international and Thai dishes, including vegetarian and vegan options.
It has a peaceful and green atmosphere with a small garden and outdoor seating.
The restaurant also offers a range of fruit juices, smoothies, and cocktails.
It is open for lunch and dinner and is a popular destination for both locals and tourists.
5. Klong Toab Family Restaurant
This local eatery serves a range of Thai food at affordable prices. It has a friendly and family-like atmosphere and is popular with both locals and tourists.
Located just off the main road, the restaurant offers a variety of Thai and international dishes, including Pad Thai and green curry.
There is also a full bar with a selection of local and international beers, wines, and spirits.
The atmosphere is relaxed and friendly, and the staff is attentive and helpful. The restaurant is open for lunch and dinner and also offers takeaway options.
If you're looking for a great meal in a beautiful setting, Klong Toabis the perfect spot.
Where to Stay on Klong Toab Beach
Since Klong Nin Beach is far away from Saladan Pier than Klong Dao or Long Beach, it is less developed but still boasts a fantastic selection of beach restaurants, bars, and housing.
There are some stunning coastal houses and apartments available.
Klong Toab Beach in Koh Lanta offers a range of accommodation options to suit different budgets and preferences. Here are some popular stay options:
1. Beachfront Bungalows
For a quintessential island experience, many beachfront bungalows are available on Klong Toab Beach.
These rustic-style accommodations are typically simple and budget-friendly, with basic amenities such as a fan or air conditioning, a private bathroom, and a terrace or balcony with a hammock or chairs to relax and enjoy the sea views.
Here are three popular beach bungalows on Klong Toab Beach: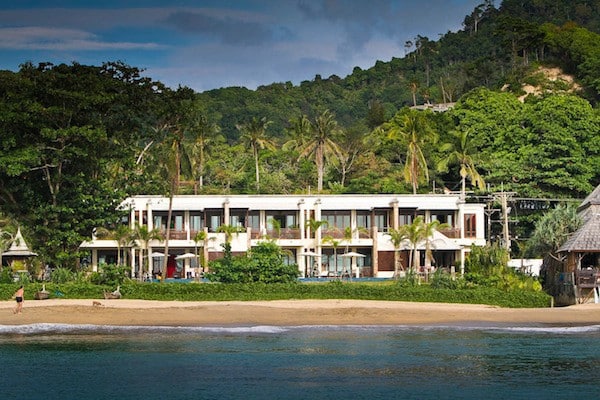 1. Lanta New Beach Bungalows
Located right on the beach, Lanta New Beach Bungalows offer a peaceful and serene escape.
The bungalows are made of natural wood, bamboo, and thatch, giving them a rustic and eco-friendly feel.
2. Freedom Estate
Freedom Estate is a small, charming beachfront bungalow resort with a relaxed and cozy atmosphere.
The bungalows are set in a lush garden with direct access to the beach and feature amenities such as air conditioning, hot water, a mini-fridge, and a private balcony or terrace.
3. Moonwalk Resort
Moonwalk Resort offers spacious and comfortable beach bungalows with modern amenities.
The resort features an on-site restaurant and bar serving Thai and Western cuisine, as well as a swimming pool and massage services.
2. Luxury Villas
For those looking for a luxurious stay, Klong Toab Beach has many private villas and high-end resorts that offer upscale amenities, such as private pools, in-room hot tubs, and butler service.
These accommodations are perfect for honeymooners or travelers seeking the ultimate indulgence.
Here are three popular luxury villas on Klong Toab Beach: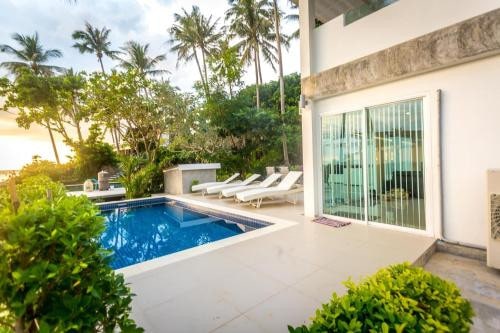 1. Pimalai Resort and Spa
Pimalai Resort and Spa is a five-star luxury resort with spacious and elegant villas with private pools and stunning sea views.
The villas have luxurious bathrooms with separate bathtubs and showers.
The resort also offers several dining options, including an award-winning restaurant and a spa with a range of treatments.
2. Baan Laanta Resort and Spa
Baan Laanta Resort and Spa is a luxury boutique resort that offers spacious and beautifully designed villas with private balconies or terraces overlooking the sea.
The villas have air conditioning and luxurious bathrooms with rain showers and bathtubs.
The resort also features a swimming pool, a beachfront bar, and a spa with a range of treatments.
3. Sri Lanta Resort and Spa
Sri Lanta Resort and Spa is a luxurious beachfront resort that offers private villas with outdoor showers, Jacuzzis, and stunning sea views.
The villas are spacious and come equipped with air-conditioned rooms.
3. Backpacker Hostel
For budget-conscious travelers, Klong Toab Beach also has several backpacker hostels that offer dormitory-style accommodations with shared bathrooms and communal spaces for socializing.
Here are three popular backpacker hostels on Klong Toab Beach: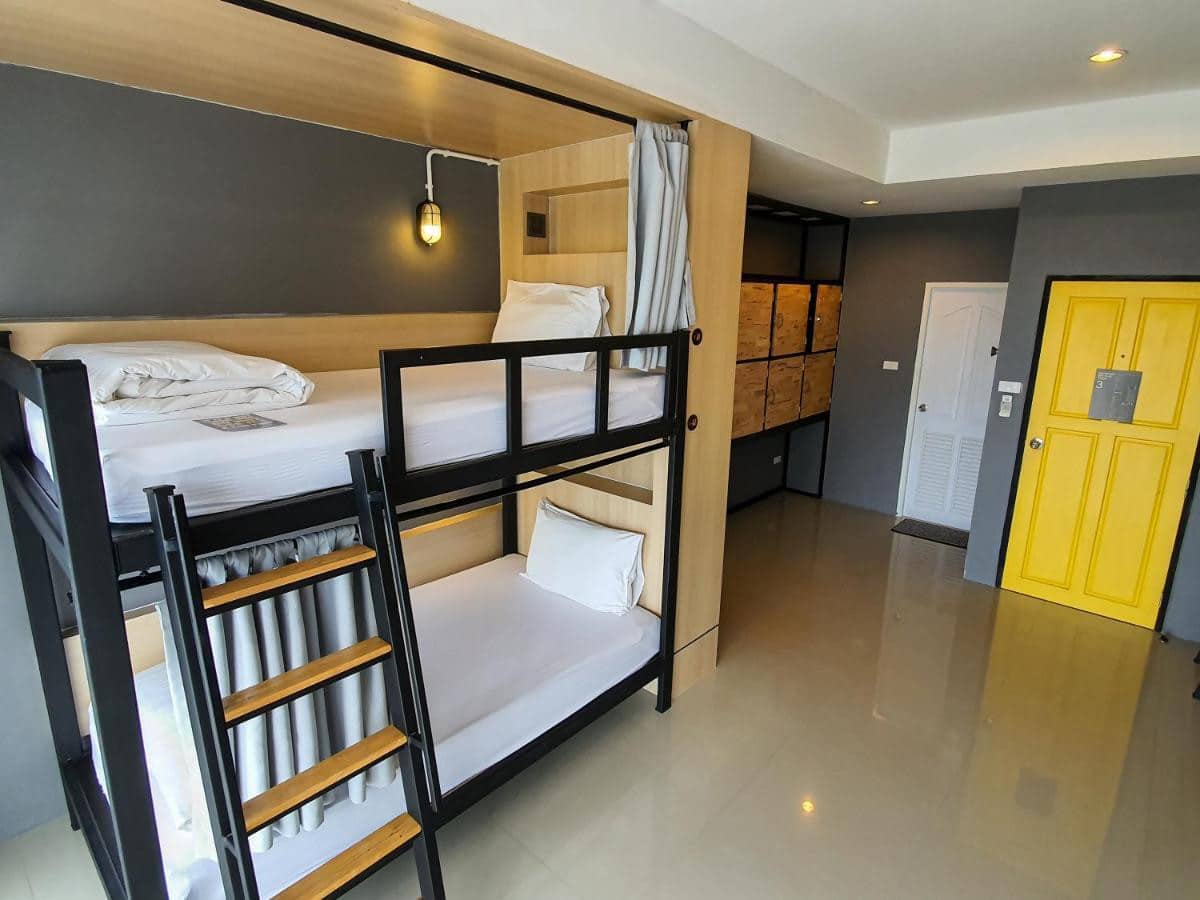 1. Hey Beach Hostel
Hey Beach Hostel is a lively and social backpacker hostel located right on the beach.
The hostel offers dormitory rooms with shared bathrooms and basic amenities like fans, lockers, and reading lights.
There is also a communal area with hammocks, a pool table, and a bar serving drinks and snacks.
2. Asleep Hostel
Asleep Hostel is a pleasant and welcoming hostel with dormitory rooms.
A community lounge with a TV, DVD player, and book exchange is also available at the hostel. There is also a restaurant that serves delectable Thai and Western fare.
3. Jinda Hostel
Jinda Hostel is a modern and comfortable hostel just a short walk from Klong Toab Beach. The hostel also features a kitchen where guests can cook their own meals.
Overall, there are accommodation options for all types of travelers on Klong Toab Beach, making it a convenient and accessible destination for anyone looking to explore the beauty of Koh Lanta.
How to Reach Klong Toab Beach
Express Transfer is the shortest method to go to Klong Toab Beach. It combines a minivan and a speedboat to transport you from Krabi Airport to your Koh Lanta hotel.
A Private Minivan Transfer is also available, ideal for families and groups of friends.
To reach Klong Toab Beach in Koh Lanta, you can also follow these steps:
1. Get to Koh Lanta: You can reach Koh Lanta by taking a flight to Krabi International Airport or Phuket International Airport and then taking a ferry or speedboat to Koh Lanta.
2. Get to Klong Toab Beach: Klong Toab Beach is located on the west coast of Koh Lanta, between Klong Khong Beach and Klong Nin Beach. You can reach Klong Toab Beach by taxi, motorbike, or bicycle.
If you're coming from Saladan Pier (the main pier in Koh Lanta), head south along the main road (Sala Dan-Klong Nin Road) and continue for approximately 5 kilometers. You will pass through Klong Khong Beach and then arrive at Klong Toab Beach.
If you're coming from the south of Koh Lanta, head north along the main road and continue for approximately 7 kilometers. You will pass through Klong Nin Beach and then arrive at Klong Toab Beach.
Alternatively, you can also use a ride-hailing app such as Grab or local tuk-tuk drivers to take you directly to Klong Toab Beach.
Wrapping Up
Its soft white sand, turquoise waters, and breathtaking sunsets make it the perfect place to unwind and relax. Whether you want to swim, sunbathe, or enjoy water activities such as snorkeling or kayaking, Klong Toab Beach has something for everyone.
With a variety of restaurants, bars, and accommodations, visitors can easily spend a whole day or even several days here. If you're looking for a quiet and peaceful beach experience in Koh Lanta, Klong Toab Beach is worth visiting.
While Klong Toab Beach on Koh Lanta is a beautiful destination, it's worth mentioning that Thailand has many other amazing beaches to explore.
One such destination is Koh Samui, located off the east coast of Thailand. Koh Samui is known for its stunning beaches, palm trees, and crystal-clear waters.
With a wide variety of beaches, including Chaweng Beach, Lamai Beach, and Bophut Beach, Koh Samui offers visitors a diverse range of beach experiences.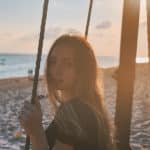 Noah Zaidi is an ardent traveler who has been documenting her Thailand exploration through Thailand Nomads. Her aim is to inform and educate people around the world about the must-visit places in Thailand.