Koh Lanta is a lovely island in Thailand's Krabi province. It's a great place for travelers looking to relax at beaches like Klong Dao or Phra Ae, as it's less crowded than neighboring Koh Phi Phi.
The island is filled with positive energy and is easily navigable by car. Koh Lanta should astound you if you're looking for laid-back attitudes, magnificent white sand beaches, and azure oceans.
Around the island, there are a lot of entertaining bars, including reggae bars, paint parties, and fantastic happy hours at sunset.
Koh Lanta will leave you energized if you enjoy easy partying and exploration.
With alternatives for everyone - from solitary travelers to traveling families - these are the greatest backpacker hostels in Koh Lanta.
17 Budget Friendly Hostels in Koh Lanta - [2023 Guide]
1. Non-La Mer Hostel
The non-La mer Hostel is the first hostel in Ko Lanta, offering excellent accommodations at a low price for all budget guests.
The hostel is conveniently placed at Long Beach, also known as Phra-Ae beach.
It is surrounded by affordable restaurants and stores. You should try Mr. Green if you need to satisfy late-night Thai food cravings.
The vibrant bar on the ground level and the relaxed communal spaces with hammocks and beer pong tables make for a perfect ambiance to meet other travelers.
Nong is the hostel's extremely courteous owner, who can assist you in arranging affordable scooter rentals and holds free yoga lessons a few mornings a week.
The hostel is a 4-story building with a choice of comfortable dormitories of 6 Beds, 8 Beds, and 10 Beds Mixed Dorm Air Con.
They supply personal curtains, lockers, and reading lights to every bed. They have three cats named "Milo," "Yogi," and "Orca," and they love to play with the guests.
Address: 305/4-5 Moo3, Sala Dan, Ko Lanta District, Krabi 81150, Thailand
Phone: +66 81 979 7947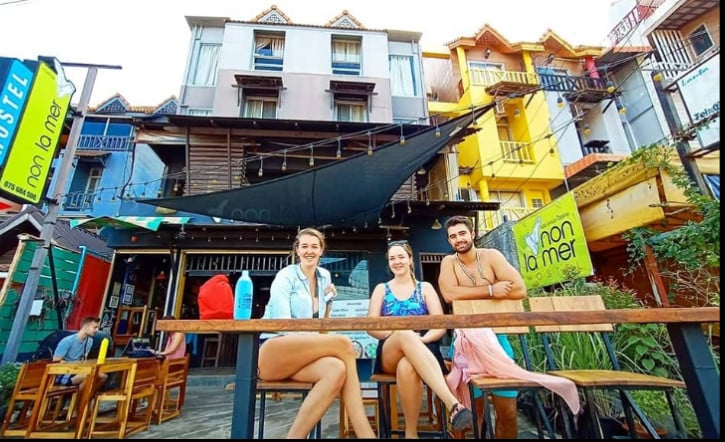 2. Lemonade Boutique Inn
Lemonade Boutique Inn is a fresh new modern-style hotel located on a major road in the Klong Dao Beach region. It takes only 90 seconds to walk to the beach from here.
You will be served by their kind and helpful personnel who will provide you with outstanding service to make guests feel like one of our friends or family.
They provide clean and cozy accommodation, comfy beds, and a variety of conveniences such as air conditioning, LED TV, hot shower, and kettle in each private room.
They offer double and triple bedrooms to guests at fair and inexpensive prices, tours and ticketing, car and motorcycle rental, security key card, CCTV, and wireless internet access.
Take a seat at the adjacent Koala Bar for sunset cocktails on the sand, or spend the evening watching young Muay Thai fighters hone their skills at Klong Dao Stadium.
Address: Sala Dan, Ko Lanta District, Krabi 81150, Thailand
Phone: +66 92 447 2412
3. Hub of Joy
Hub of Joys Hostel is located in Ko Lanta, a 4-minute walk from Long Beach, and offers free bikes, free private parking, a communal lounge, and a restaurant.
The 2-star hostel features air-conditioned rooms, free WiFi, a communal bathroom, and a bar. Guests can use the resort's ATM, tour desk, and currency exchange.
Bed linen and towels are provided in the hostel's rooms. Hub of Joys Hostel offers a buffet and Full English/Irish breakfast every morning.
Cycling is popular in the neighborhood, and car rental is provided at this 2-star hostel.
Klong Dao Beach is a 15-minute walk from the hotel, and Relax Bay Beach is 2.9 kilometers away. Krabi International Airport is 75.6 kilometers away.
The property offers a paid airport shuttle service.
Address: 341/6, Moo.3, Saladan, Lanta, Krabi, 81150 Ko Lanta,
Phone: +66 75 817 207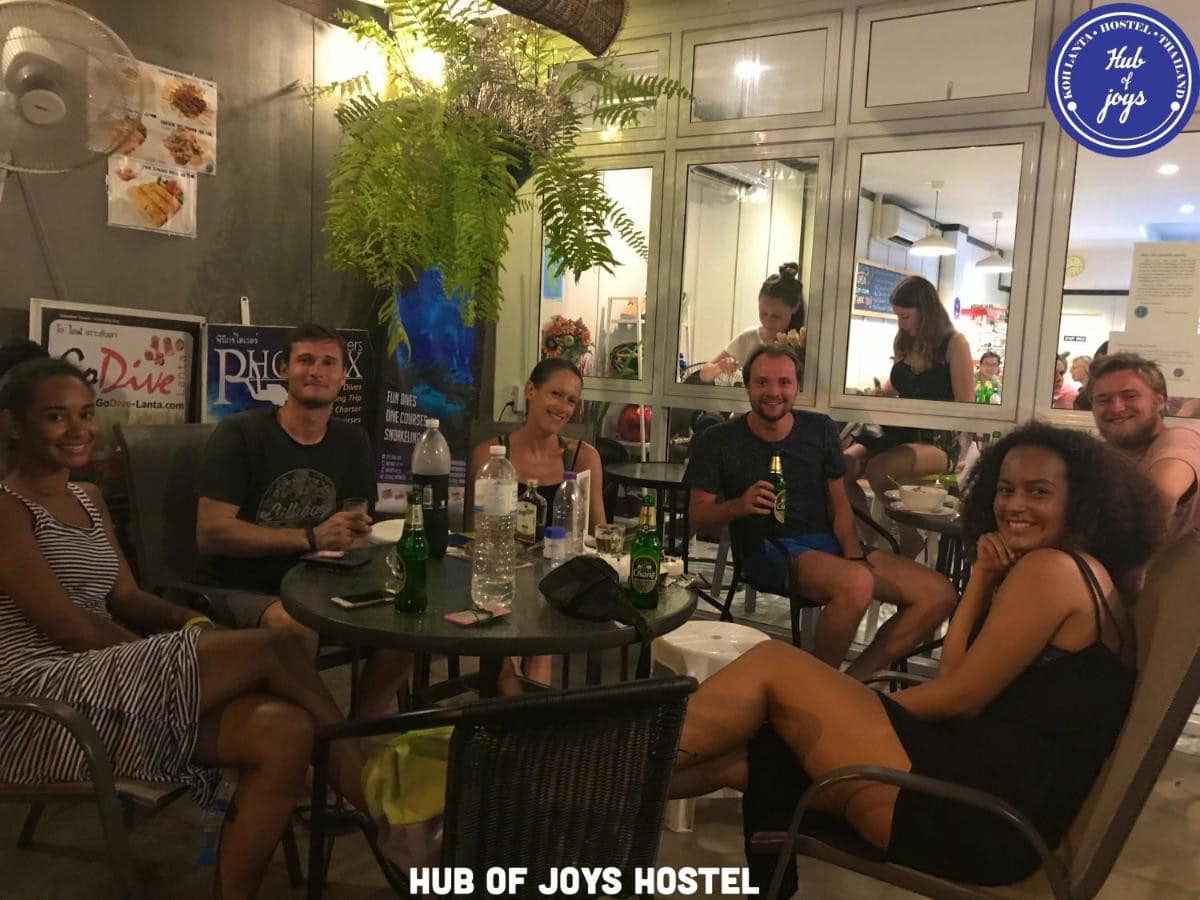 4. Slacklines Hostel
Slacklines Hostel is a terrific new backpackers hostel on Koh Lanta's lovely tropical island.
The hostel is placed in the heart of Koh Lanta, just minutes from some of the island's most beautiful beaches and a great starting point for exploring the island.
For the real Thai Jungle experience, they have small Bamboo Bungalows with en-suites, more modern Bungalows with en-suites, and a fantastic Dorm for solo or group travelers.
Their personnel can assist you in planning and organizing every aspect of your trip, from airport pickup to locating the best perspective on the island.
Slacklines is ideal for you if you enjoy Pai or other Hostels with lots of open space and gorgeous natural surroundings.
Their enormous outdoor space, a terrific outdoor bar with chillout sections and super cold drinks accessible all day and into the night.
There is a table tennis table, hammocks, board games, free tea and coffee all day, fire activities in the evening, an awesome setting, and of course, Slacklining is some of their highlights.
Each of their bamboo bungalows includes its own toilet and shower, as well as a fan and mosquito net. Because of the breeze, they are chilly at night.
Address: 614 Pantai Moo, Sala Dan, Ko Lanta District, Krabi 81150, Thailand
Phone: +44 7940 758407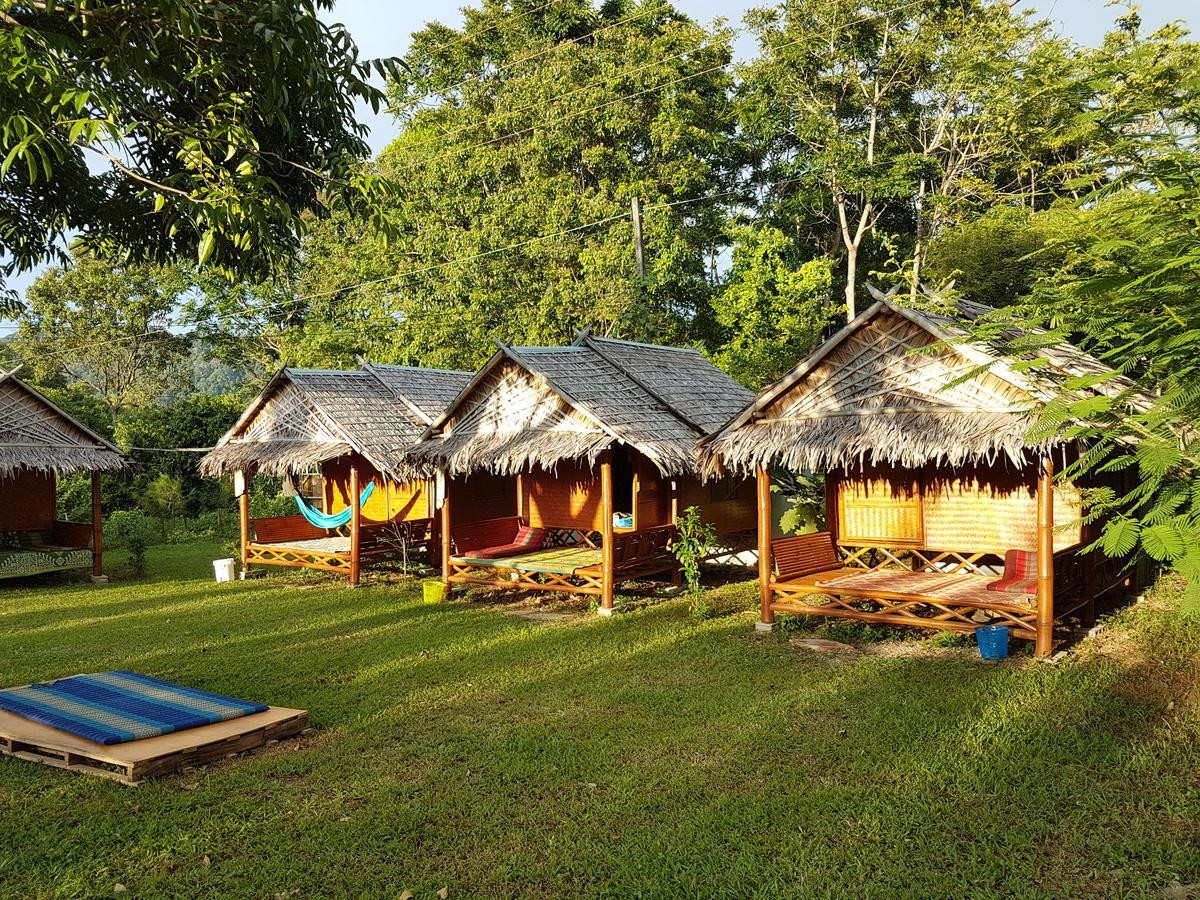 5. Hugs Guesthouse
Hugs Guesthouse is a welcoming family-run establishment conveniently located along the main road in Long Beach Village.
It is just a few minutes from Long Beach, one of the island's most beautiful beaches.
It offers clean, peaceful, pleasant, and secure lodging. Some popular establishments near the Hugs Guesthouse include Corner Bar, Pangea Bar, Irish Embassy, Living Room, and 7Eleven.
Each room features a wall socket where visitors can charge their iPads, tablets, phones, and other electronic devices.
It features air conditioning/fans, hot showers, and lockable toilets. Each visitor is given a key to the main door, which aids in maintaining safety and security.
Guests enjoy complimentary access to Wi-Fi, a TV, a fan, and a refrigerator. Hugs Hostel also provides free water to its guests.
The guesthouse's private rooms are antiquated, but the family who runs the establishment is welcoming and eager to give their insider travel secrets.
The hotel is close to Lanta Yoga's open-air studio and a forest-lined stretch of Long Beach. Walk north along the shore, and the beach gets deeper and sandier.
Address: 360 Moo 2, Saladan, Koh Lanta, Krabi 81150, Thailand
Phone: +66 84 058 1876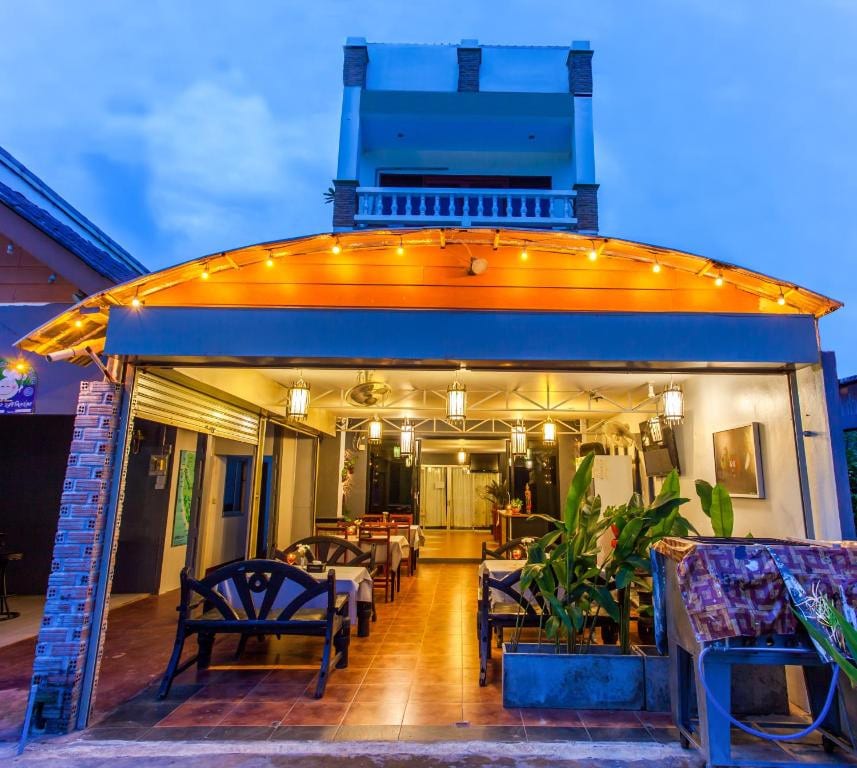 6. Baan Mook Anda Hostel
In Ko Lanta, Baan Mook Anda Hostel is 50 meters from Saladan Pier.
The central location in Saladan allows you easy access to local attractions and landmarks. There is free Wi-Fi available throughout the guesthouse.
Guests can select between a private air-conditioned room and a dormitory-style room with a fan. Showers are available in both a private and a common bathroom.
It is located 300 meters from the nearest beach and a short distance from seafood eateries and a convenience shop.
You may keep in touch and come and go as you like because parking is always free. Don't leave without paying a visit to the well-known Lanta Animal Welfare. As a bonus, a massage is available on-site to meet your needs.
Address: 237/4 M.1 Saladan (Saladan pier, Sala Dan, Krabi 81150, Thailand
Phone: +66 81 367 6220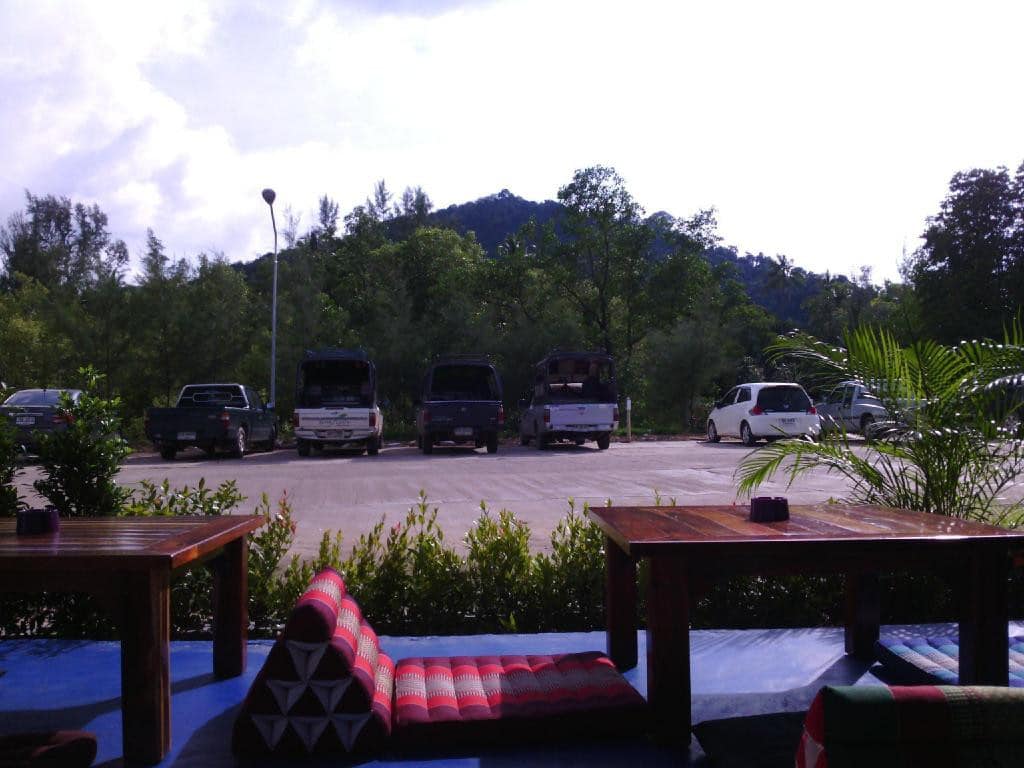 7. Blanco Hostel
Lanta's Blanco Hostel is a resort-style hostel with dorm-room bungalows, a sprawling garden with hammocks and a fire pit, and a bustling bar and restaurant.
Daily events are going on all the time, so you'll be kept occupied and meet a lot of new people.
There's also an on-site restaurant bar where you can chat, chill with a Thai beer, and eat delicious food while overlooking the garden.
Bring your favorite book and relax in one of the hammocks, or hire a bike to explore the area.
The resort-style hostel offers free, dependable fiber-optic WiFi throughout the facility, as well as air-conditioned rooms.
All the beautiful dorm rooms have built-in lockers, hot showers, and toilets.
You'll be given a free towel, shower gel, hand gel, and a very comfy duvet to ensure a good night's sleep, and also a free continental breakfast every morning from 7 a.m. to 10 a.m.
The bar closes at 11 p.m., assuring that you will have a nice night but will also be able to sleep if you choose not to go out.
Address: 627 Sala Dan, Ko Lanta District, Krabi 81150, Thailand
Phone: +66 98 036 4637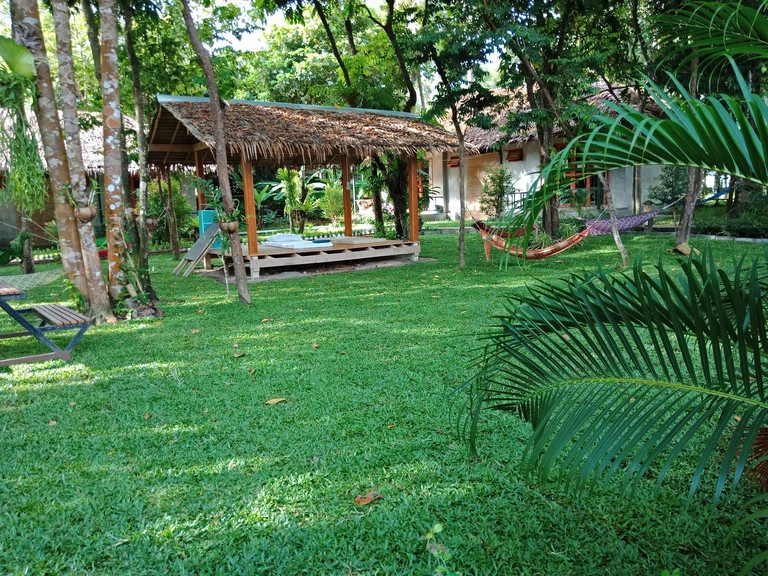 8. Best Stay Hostel
Best stay hostel in Koh Lanta is a modern hostel with everything a backpacker might want or need. It is close to the long beach, only 300 meters away.
It is a perfect option for a backpacker's stay.
You will love the building's Japanese restaurant. The entire place is wifi-enabled, and breakfast is provided for free.
It's one of the best hostels on Koh Lanta, with crisp and clean linen, a cool common room environment, swings, and a lot of light wood that meets polished concrete.
The employees here are friendly, the place is clean, and it's a good place to unwind. You will also be greeted with a welcome drink, which is always a plus.
Address: 24/2 M.3 Saladan Lanta Krabi Thailand, 81150 Ko Lanta, Thailand
Phone: +66 93 578 9695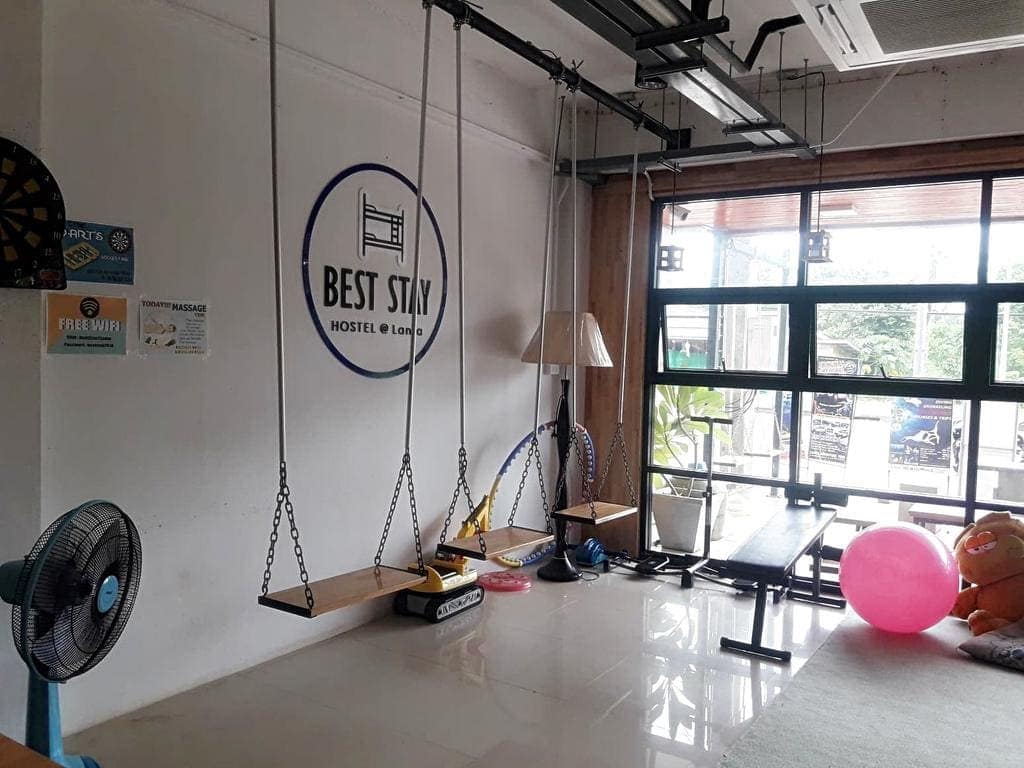 9. Lanta Hostel
Lanta Hostel is a good choice in terms of location, as it is close to Klong Khong Beach and parties. This hostel is very new and looks fantastic!
This hostel is also more modern than the other hostels nearby. If you enjoy modern luxury, this place would be the best for you.
It offers a variety of amenities and services to ensure a pleasant stay. There is an onsite tour desk where you can book tours and transportation.
There is a vehicle rental service, a laundry / dry cleaning service, a shared kitchen/dining room with a fridge, kettle, seating and dining space, an indoor and outdoor communal area with a TV, and a lobby.
Tours to the Phi Phi Islands / Maya Bay, 4 Islands, Koh Rok, Koh Ha, and other islands are available daily, as are many other activities.
You can indulge in activities such as scuba diving, elephant trekking, kayaking, Thai boxing, and cookery classes. There is free parking on-site. Within a one-minute walk of the hotel, there are numerous cafes and restaurants.
Address: 120, Sala Dan, Ko Lanta District, Krabi 81150, Thailand
Phone: +66 89 652 1148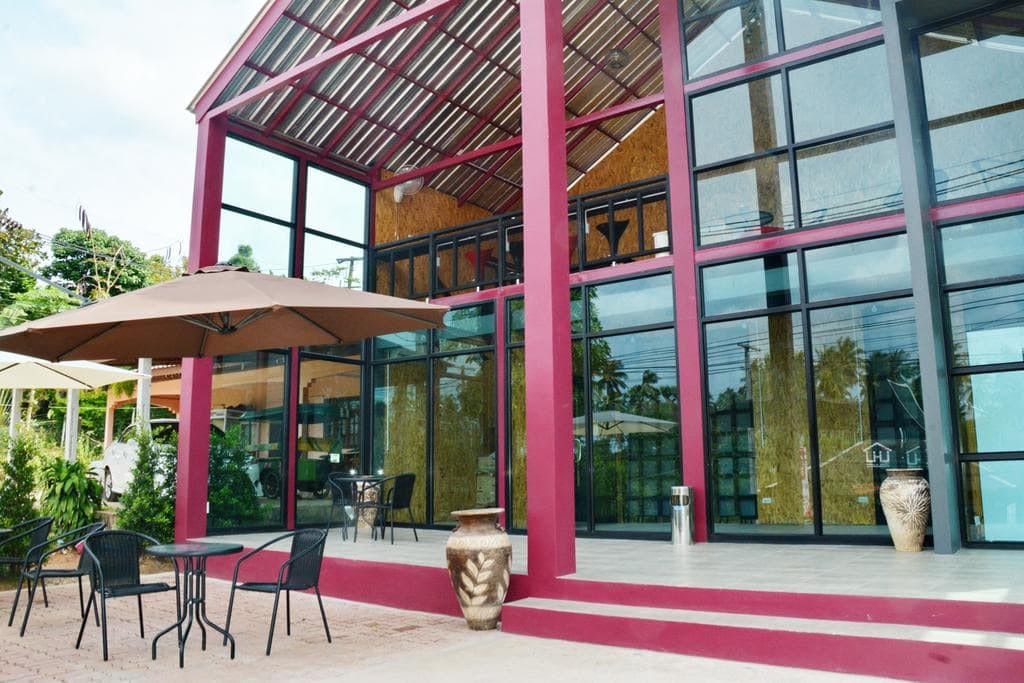 10. Ozone Beach Bar
Ozone Beach House offers convenient dorm and single-room accommodations just meters from Long Beach on Koh Lanta.
Enjoy the gorgeous sea view while sipping cocktails on the beach, or eat at any of the restaurants that stretch the length of the beach.
The restaurants offer a great variety of tasty cuisine options ranging from Thai to Western dishes and even freshly made Gelato.
Ozone Beach Bar and Club serves beachside drinks during the day and hosts regular, weekly Sunset Sessions and Thursday night Beach Club parties.
The parties are held in one of the most unique, purpose-built music venues on the beach. They play underground house music and techno from a rotating roster of international guest DJs.
While your stay at Ozone, enjoy free wifi access around the clock. Also, be mindful of not smoking inside the hostel. If you want to have a drag, you can utilize the chill-out zone.
Address: 471, Saladan, Ban Koh Lanta, Krabi, Thailand 81150
Phone: +66 64 138 8877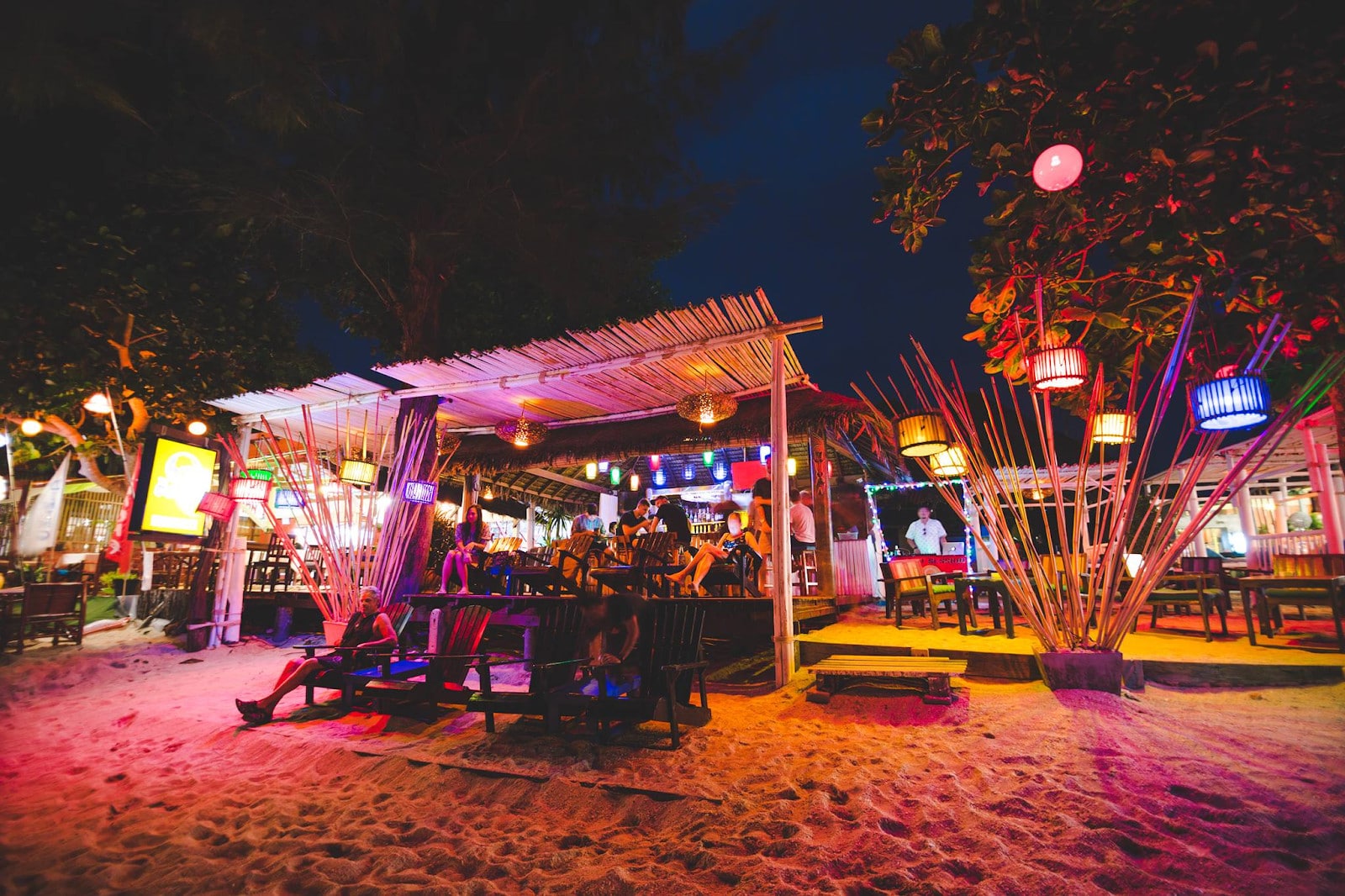 11. Chawkoh Bungalow
Chawkoh Bungalow is a 5-minute stroll from Ko Lanta's Long Beach. A 24-hour convenience shop is only a 3-minute walk away, while Saladan Pier is 5.3 kilometers away.
The rooms of the Chawkoh Bungalow include one bathroom inside and another outside.
You can hire this cottage with a fan or air conditioner room, a mosquito net, and a balcony.
To keep you connected, free Wi-Fi is accessible throughout the hotel. On-site private parking is also available for a fee; no reservation is needed.
The guest house offers bike and car rentals, and the neighborhood is famous for snorkeling or arranging scuba diving at the hotel.
Address: 110, Sala Dan, Ko Lanta District, Krabi 81150, Thailand
Phone: +66 84 747 6002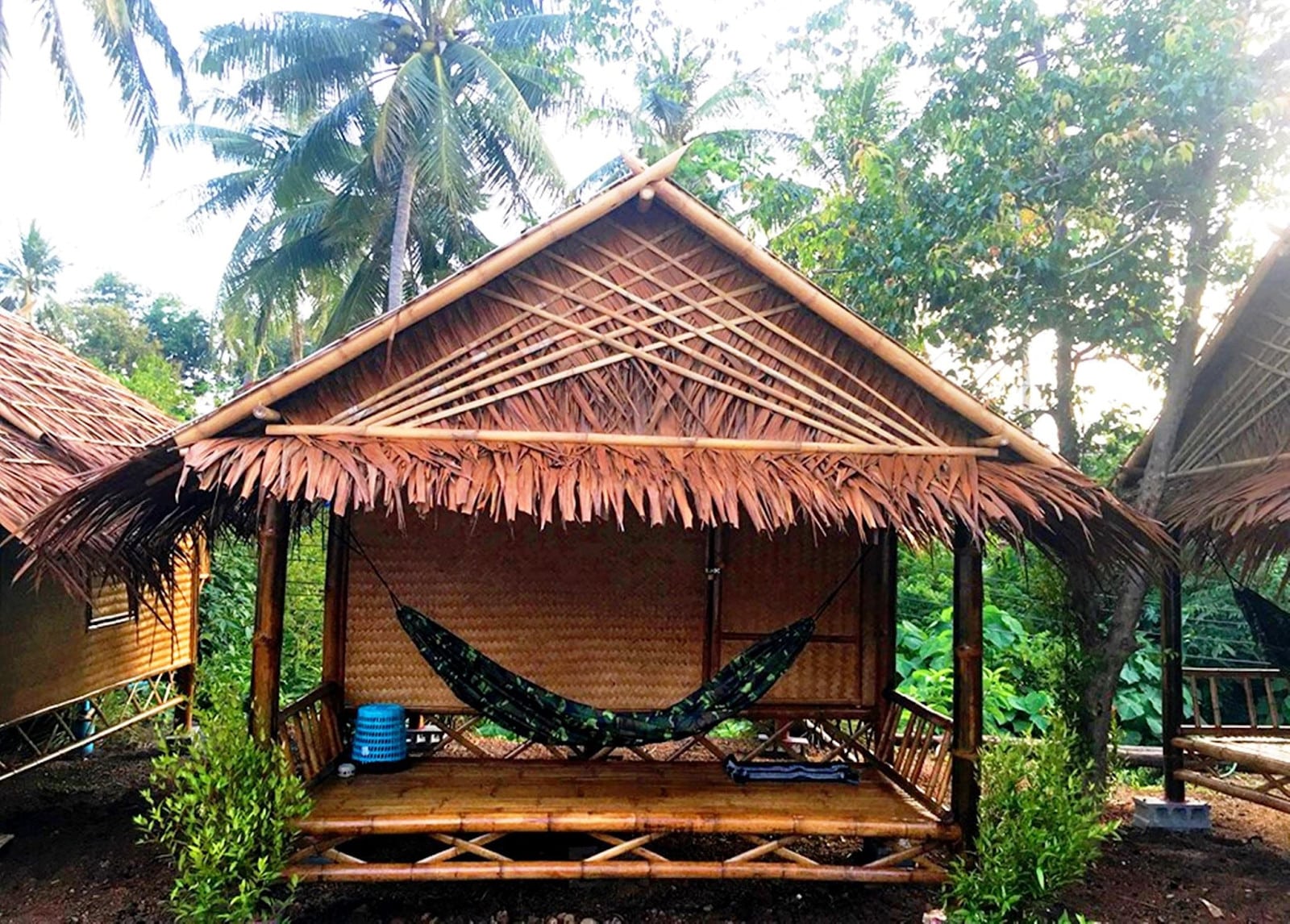 12. Lanta Thip Hostel
Thip House is a boutique guesthouse in a secluded part of Klong Khong, only a 5-minute walk from Klong Khong Beach. It is well-known for its peaceful mood and stunning sunsets.
The hostel is perfectly positioned for people who want to explore the island on a motorcycle, as it is only a 10-minute drive to either the northern or southern beaches of Koh Lanta.
It provides the guests with the option of booking numerous tours and activities to explore the pristine beauty of Koh Lanta and its environs.
The hostel features a restaurant where chef Oum makes delectable Thai and Western meals and provides a good breakfast and fresh coffee in a relaxing and homey setting.
Address: 361 Moo 2, Tambon Saladan, Koh Lanta, Krabi 81150, Thailand
Phone: +66 95 664 4565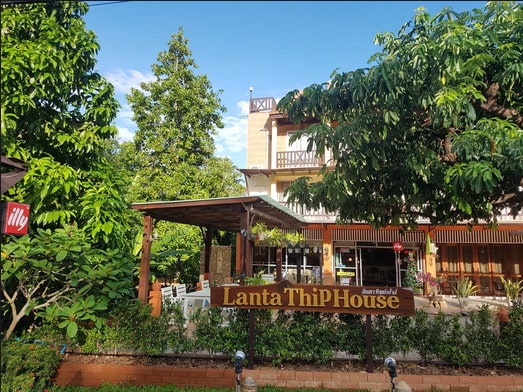 13. Bubu Lanta
Bubu Lanta Hostel - SHA Certified is located in Ko Lanta, a 6-minute walk from Long Beach. It features a garden, free private parking, a communal lounge, and a restaurant. The resort has a bar and is only a 13-minute walk from Klong Dao Beach. The hotel has karaoke and an ATM.
The hostel's guest rooms have a seating area. The rooms include a shared bathroom, a safety deposit box, and free WiFi, and some offer a patio and mountain views. Bubu Lanta Hostel - SHA Certified rooms all feature air conditioning and a closet.
The facility offers bike and car rentals, and the surrounding area is famous for hiking and cycling.
Address: 351 Moo 3, Saladan, Ko Lanta, Krabi 81150, Thailand
Phone: +66 93 792 4317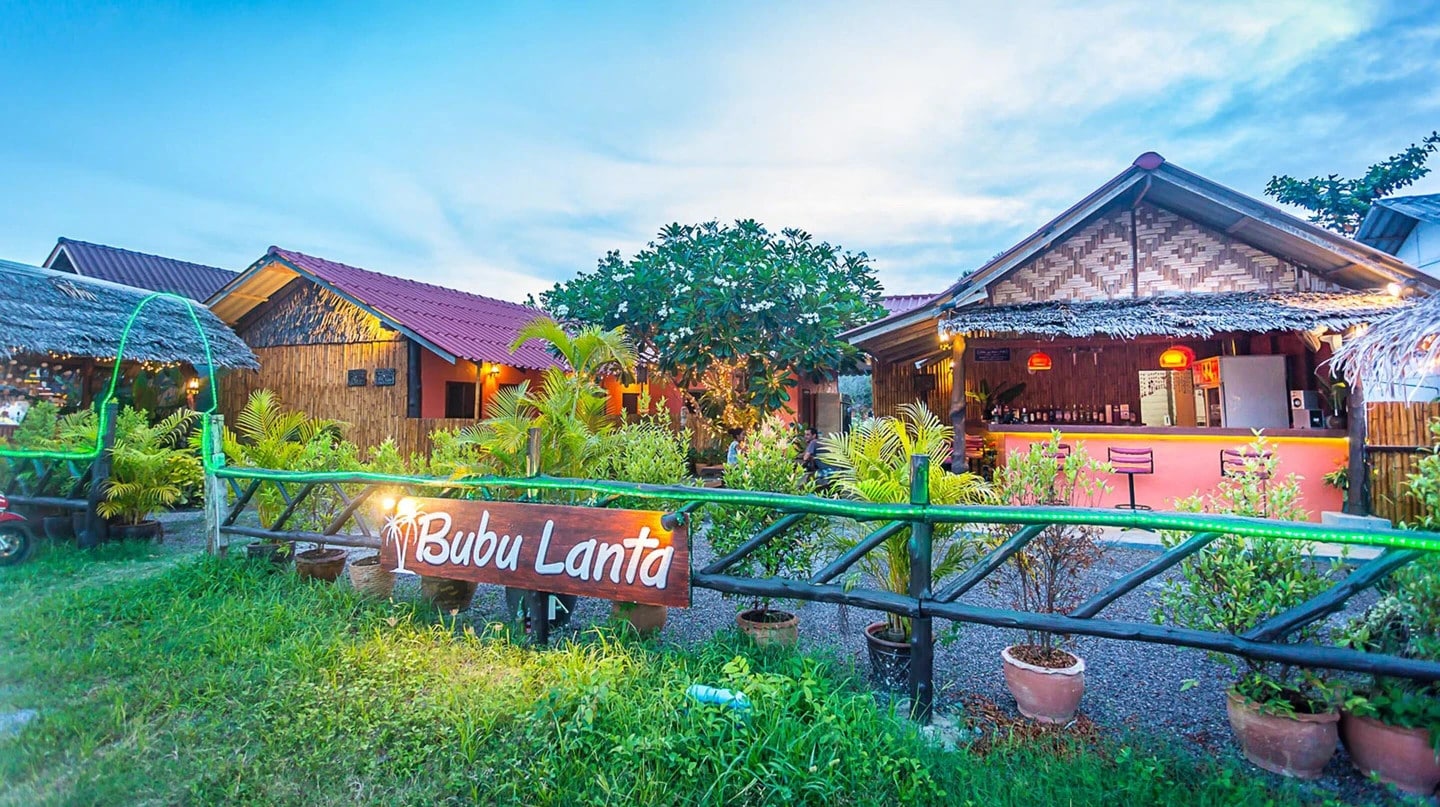 14. Journey Hostel
This popular hostel on Koh Lanta is run by Jenna and Ulrik and is an awesome oasis of tranquility. The entire place has strong Wi-Fi connectivity, super comfy beds, and very cool chill-out space.
The owners will tell you everything about the island's secret areas, which are precious. The owners are fantastic, the ambiance is really serene, and the private rooms are super nice
The rooms have wide sliding glass doors for a genuine hideaway sense, so it's the greatest hostel for couples in Koh Lanta.
It's also one of the coolest hostels on Koh Lanta, with a minimalist design, polished concrete flooring, and plenty of modern furnishings.
Journey Hostel's 10 individual budget rooms with communal bathrooms are small yet spotless. There is a tiny shared lounge, but if you want to meet other travelers, go to the nearby night market or eat at the riverfront restaurant, the Fat Pig.
You won't have to tote your stuff far to catch your next ship because the dock is only two minutes away.
Address: 185 Moo 1 Saladan Subdistrict, Koh Lanta District Krabi Province, Koh Lanta 81150, Thailand
Phone: +66 86 968 5458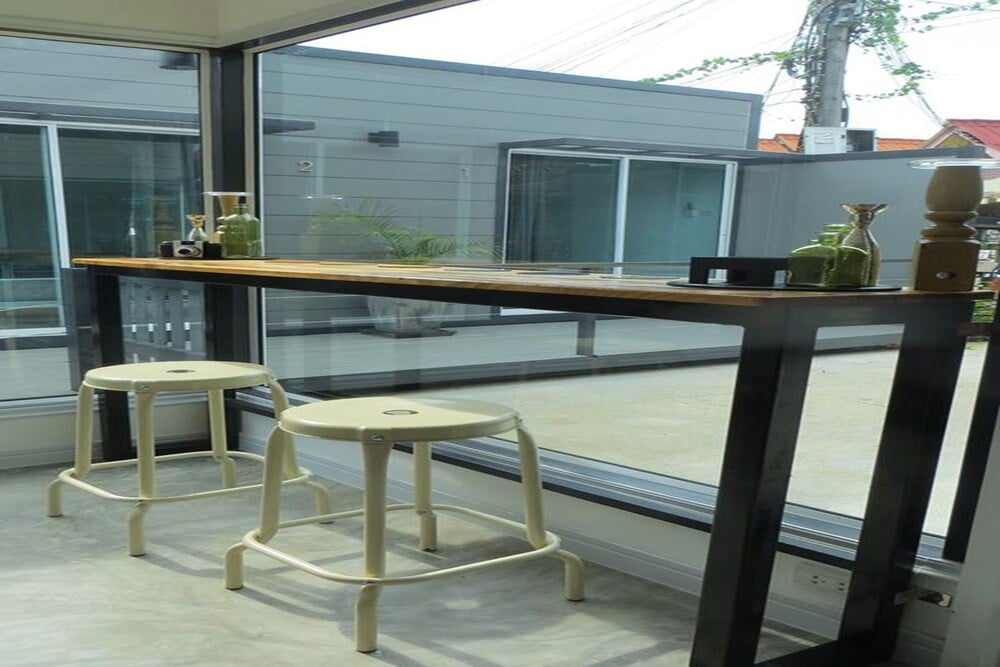 15. Hey Beach Hostel
The Hey Beach, as the name implies, is located directly on Klong Dao Beach. It is only 2 kilometers from Saladan Village, 9 minutes from Oases Yoga, 20 meters from the beach, a tuk-tuk distance from Long Beach, and 80 minutes by boat from Phiphi Island.
It is a recommended hostel on Koh Lanta for anyone interested in snorkeling, sunbathing, or simply relaxing on the beach.
It is one of the most affordable and reasonable lodging options for backpackers who are on a budget.
Despite being directly on the beach, the hostel provides excellent value. You may also hire scooters from this accommodation to get around the island. Not extravagant, but adequate. The place is ideal for people who want to experience a relaxed vibe while in Koh Lanta.
For breakfast, there are free bananas, bread, coffee, and water.
It's a lovely location where you'll run into many other travelers. There is no loud music nearby. Families and lone travelers can socialize.
Address: 606 moo3 SaladanBan Koh Lanta Krabi 81153, Thailand
Phone: +66 97 345 6655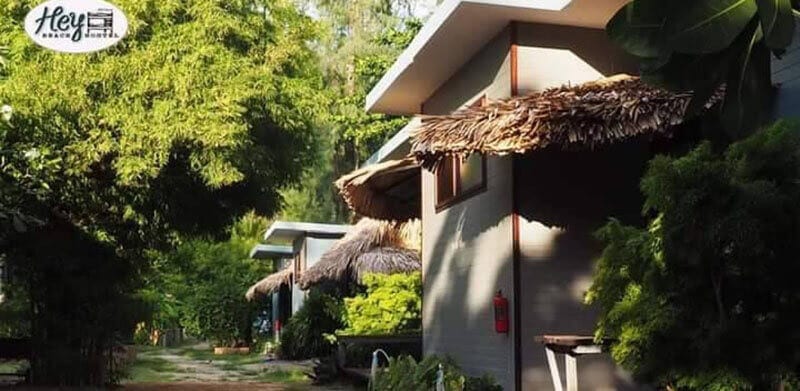 16. Funky Fish Hostel
Funky Fish Hostel is a welcoming hostel for travelers. It is located close to Phra Ae Beach. The hostel has an on-site restaurant where you may order Thai delicacies to split with your new friends and eat al fresco on the wooden terrace.
There are mixed and female-only dorms available. Lockers and air conditioning are provided in the rooms. Visitors have access to a communal bathroom with a shower.
Additionally, the hostel offers free wifi, laundry facilities, and luggage storage in addition to renting bicycles. As an alternative, you may easily reserve tours with the friendly staff.
Pra Ae Beach is 0.7 miles away, while Klong Toab Beach is 1.6 miles away from Funky Fish.
Address: J28J+VJC, Sala Dan, Ko Lanta District, Krabi 81150, Thailand
Phone: +66 81 275 9501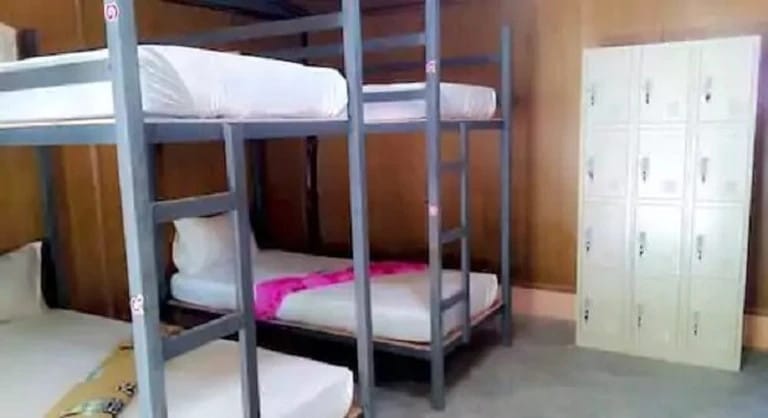 17. Let It Bee Econo Hostel
Let It Bee is located not far from the main road that leads to Long Beach. The mixed-gender dorms sleep six people, and there is also a separate double room with a shared bathroom to accommodate traveling couples.
Free wifi and other important amenities are available in the restroom. Let It Bee features a well-equipped kitchen that you may use to make your own meals, which is unusual for a Thai hostel. Additionally, you can rent bicycles and scooters to make getting around Koh Lanta easier.
This facility brings you close to attractions and unique dining alternatives because of its convenient location in Koh Lanta's Pra Ae Beach neighborhood.
Make sure to schedule some time to go to neighboring Long Beach and Lanta Animal Welfare. A restaurant is available on-site as an added bonus to readily meet your needs.
Address: J28M+8CW, Sala Dan, Ko Lanta District, Krabi 81150, Thailand
Phone: +66 75 810 078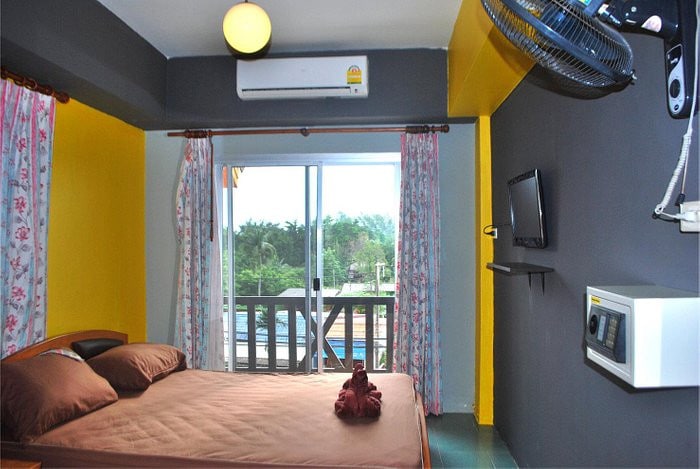 Wrapping Up
Hence, you can see that Koh Lanta has plenty of hostels to choose from. Backpackers can opt for luxury accommodation or can relax at one of the pocket-friendly hostels.
Koh Lanta also has some amazing coffee shops that you should check out for amazing coffee and breakfast. It is an amazing opportunity to socialize and also make friends in the ex-pat community, as these people are always hanging out in coffee shops.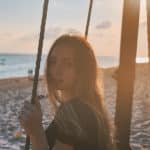 Noah Zaidi is an ardent traveler who has been documenting her Thailand exploration through Thailand Nomads. Her aim is to inform and educate people around the world about the must-visit places in Thailand.