Surat Thani has a profusion of gyms and fitness centers catering to various types of trainees. Stay fit and healthy during your travels with our guide to the best gyms in Surat Thani, where state-of-the-art facilities, dedicated trainers, and a variety of workout options cater to your fitness needs in this bustling Southern Thai city.
7 Best Gyms in Surat Thani – 2023 Review
1. Lifestyle Fitness
Lifestyle Fitness gym has some of the best equipment and trainers in town. The gym is airy and well-equipped.
They have a bunch of group classes like Body Combat, Body Jam, Body Pump, Pilates etc.
The staff is very courteous and looks after customers well. They offer them versatility in exercises to keep them motivated and interested.
Also, owing to its central location, it is easily accessible by visitors.
The gym is spotless, and the bathrooms smell great.
Facebook: https://www.facebook.com/fitnesslifestyle.surat/
Phone number: 080 837 4295
Address: 29 82 Donnok Rd, Talat, Mueang Surat Thani District, Surat Thani 84000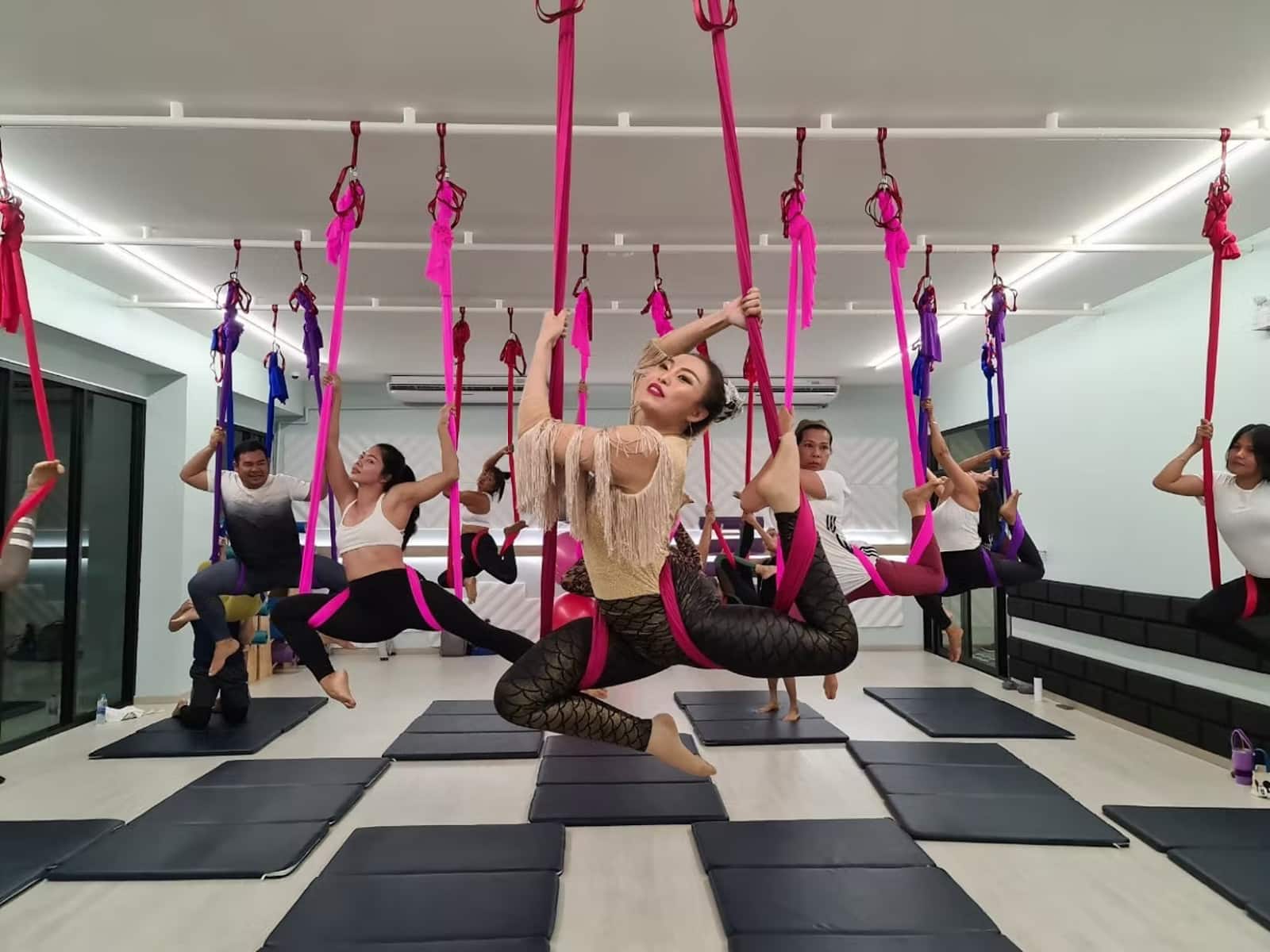 2. Fit For Life
Fit for Life is a modern gym that has a variety of different advanced machines and weights. Due to the good availability of machines and equipment, the wait time is almost negligible.
The staff at Fit For Life is very courteous and always willing to assist. The entire space is fully air-conditioned, which is ideal for a comfortable workout session.
This gym has tidy customer lockers, a nice shower area, and a bathroom facility.
They also provide parking which makes it convenient for customers who come by their own vehicle.
Address: 101/78 Moo 1, Thanon Chalokratt Rd, Bang Kung, Mueang Surat Thani 84000, Thailand
Phone: +66 84 690 3035
Facebook: facebook.com/fitforlife.center
3. Smart Gym Fitness
It is a great gym that is spotlessly clean and has a variety of well-maintained equipment.
The best thing about this gym is that it is very affordable- 100 baht for a day pass.
It is a well-run workout facility with outstanding customer service.
The gym has a team of real professional trainers that offer training courses for slimming and muscle building which are very effective.
The atmosphere is lighthearted, family-friendly, and hygienic.
They have secure lockers for all your personal belongings. A baking room is also available, but it has never been used.
Address: 444 Chonkasem Rd, Tambon Talat, Mueang Surat Thani District, Surat Thani 84000, Thailand
Phone: +66 98 824 8910
Facebook: facebook.com/smartgymfitnesssuratthani/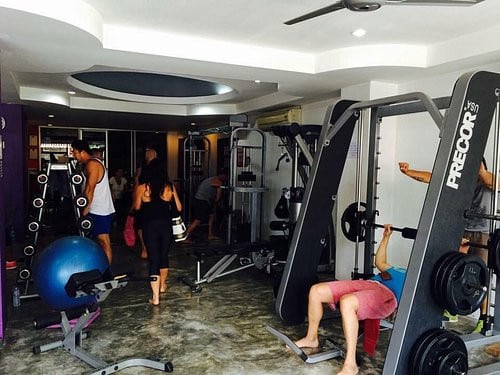 4. Smash Gym Sahathai
Smash Gym Sahathai is one of Surat Thani's best gyms. They serve you with top-of-the-line equipment that is perfect for an extensive workout session.
This fitness center also includes boxing, yoga, and aero boxing classes which are available for pre-bookings. The trainers are also friendly and professional.
This air-conditioned gym is brand new and immaculate. It is located in the heart of Suratthani's city center, with plenty of parking.
Address: 528, Sahathai Garden Plaza, 1 Talad Mai Rd, Tambon Talat, Mueang Surat Thani District, Surat Thani 84000, Thailand
Phone: +66 83 277 3199
Facebook: facebook.com/smashgymsahathaisurat/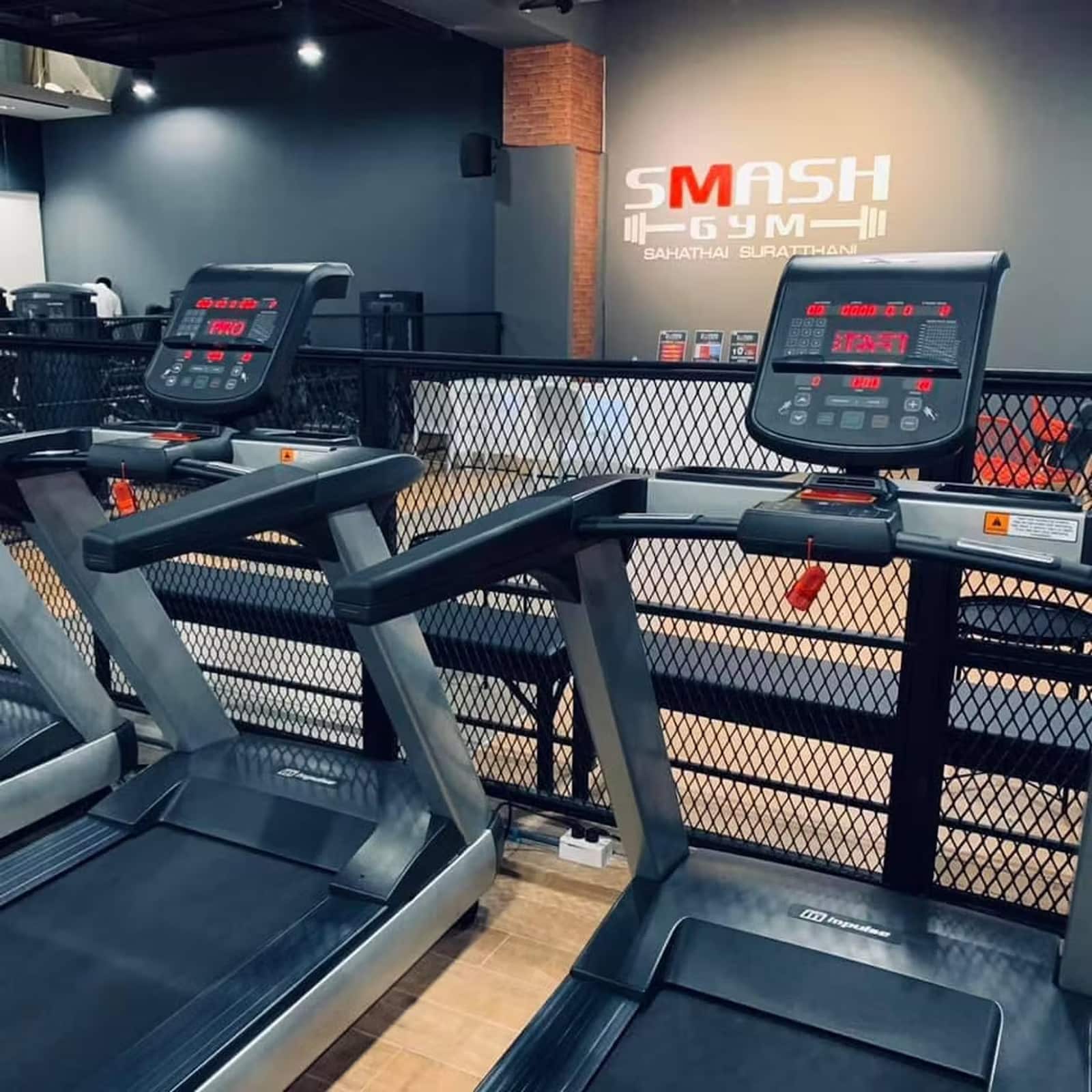 5. Champion Gym
Surat Thani's Champion Gym is very reasonably priced- just 60 baht per session. The gym is very spacious and well-ventilated.
Professional trainers are available to assist you with anything related to workouts. Nearly all their equipment, especially the Treadmill, is relatively new in terms of technology.
The parking area is also very spacious and can accommodate many cars and bikes.
Address: Karunrat, 12 Mueang Surat Thani District, Surat Thani 84000, Thailand
Facebook: facebook.com/championgymurt/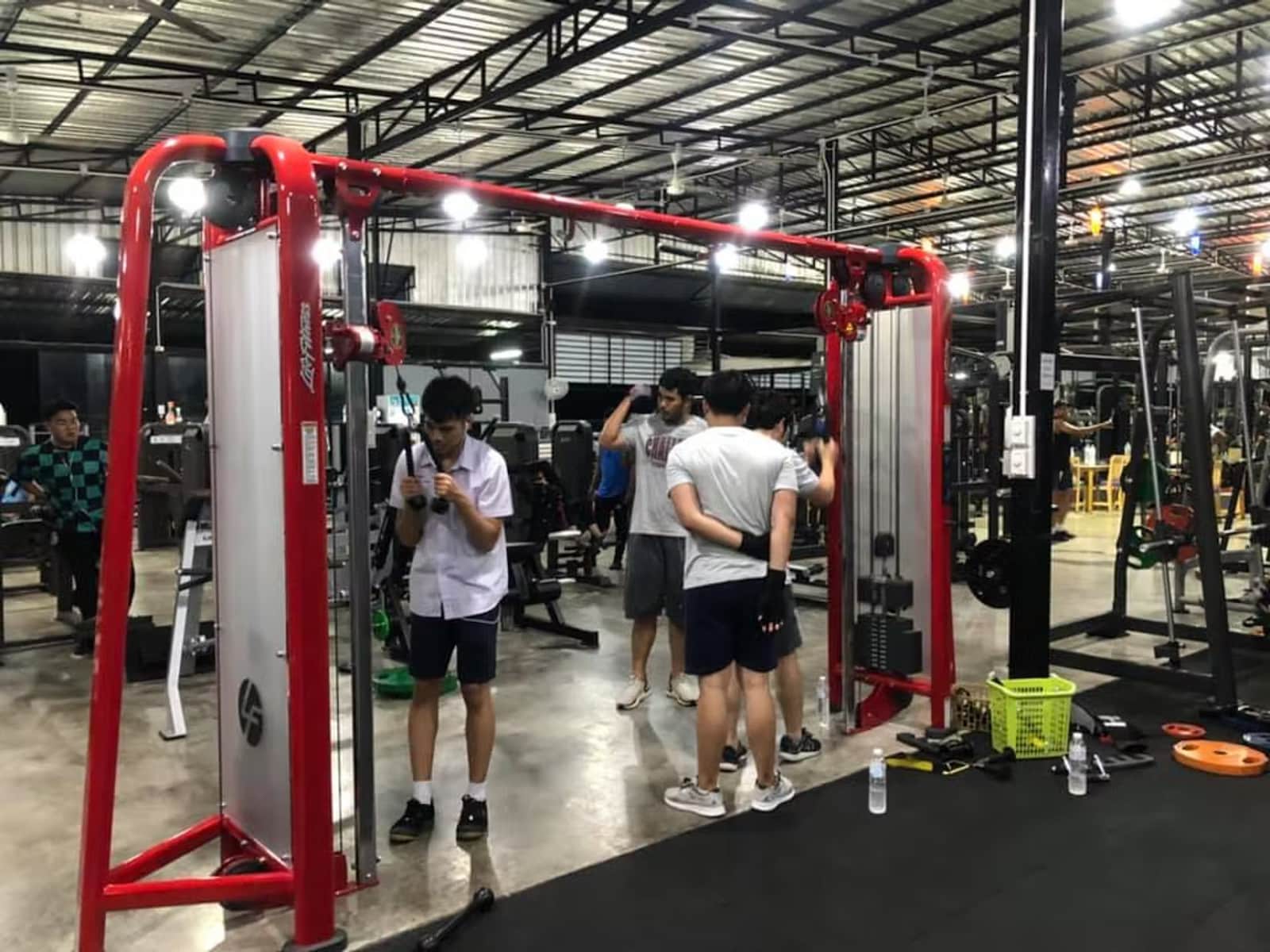 6. The Best Fitness
This Best Fitness Center is located in the heart of Surat Thani inside the Grand Tara Hotel. It is a modern fitness gym, providing top-notch workout facilities.
The gym has multiple classes in the morning as well as evening. A personal trainer can give you personalized suggestions and schedule exercises to suit your ability.
There's also a steam room for members to unwind after their workout.
Address: 1 149-151 Donnok Rd, Tambon Talat, Mueang Surat Thani District, Surat Thani 84000, Thailand
Phone: +66 62 091 9703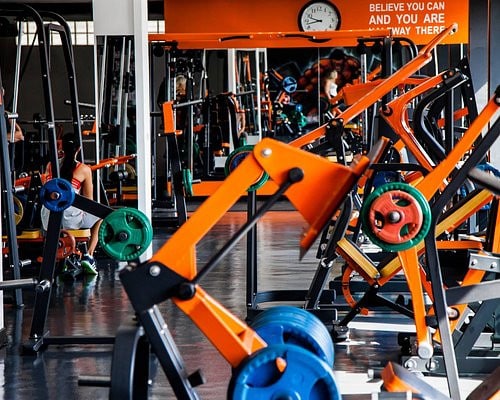 7. Hero Gym
Hero Gym is one of the finest gyms in Surat Thani, located between Makro and Bang Yai crossroads on Chon Kasem Road.
The gym has all the modern equipment you need for a good workout session.
There is also a large parking space where you can park your vehicle safely.
The staff is accommodating and pleasant. When compared to other gyms, it offers the most affordable membership.
The trainers are professionally skilled and are very sensitive to the needs of the trainees.
Address: 489Q+98F, Tambon Makham Tia, Mueang Surat Thani District, Surat Thani 84000, Thailand
Phone: +66 93 753 4770
Facebook: facebook.com/HEROGYMSuratthani/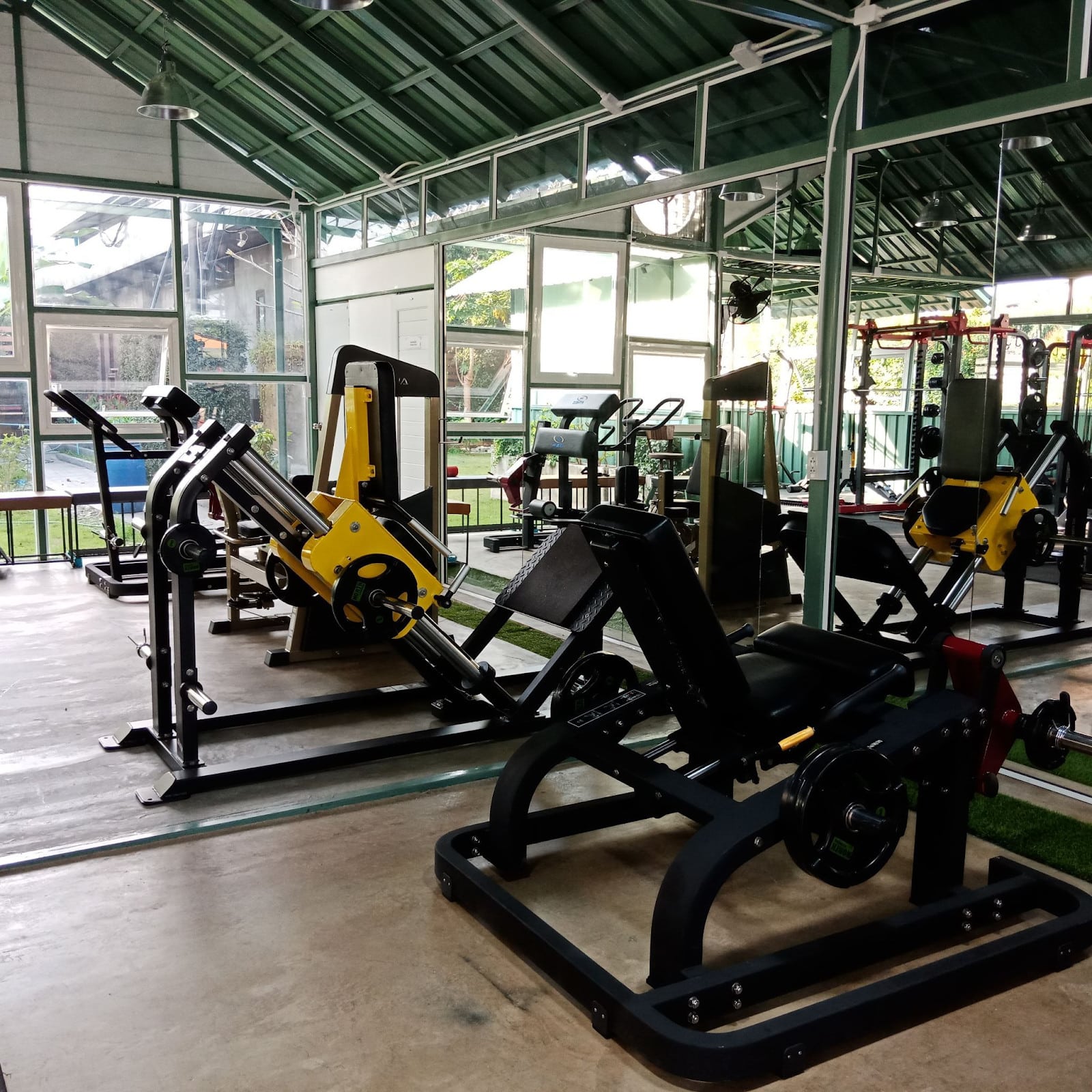 Final Words
Surat Thani has several fitness centers located across the city.
However, not all of them are excellent, and some have even closed because of the Covid-19 pandemic.
As a result, we've hand-picked the best for you.
In addition, there are many other great attractions in Surat Thani that you should see during your Thailand holiday.
Founder - Thailand Nomads
Jordan started Thailand Nomads primarily for sharing his experience of exploring Thailand for several years. The objective is to help tourists especially digital nomads plan their travel itinerary when visiting Thailand.
Email: jordan@thailandnomads.com