Koh Lanta is a beautiful island in southern Thailand, known for its pristine beaches, crystal-clear waters, and breathtaking landscapes.
It's also a haven for foodies seeking to expand their culinary skills and immerse themselves in local cuisine.
Koh Lanta boasts a variety of cooking classes that cater to all tastes and skill levels, offering visitors the chance to learn how to cook authentic Thai dishes in a fun and engaging way.
In this blog post, we'll explore some of the best cooking classes in Koh Lanta that are perfect for foodies of all ages and backgrounds.
1. Cooking with Mon
It is one of the most popular cooking classes in Koh Lanta. This cooking school offers hands-on lessons on traditional Thai cuisine in a relaxed and welcoming environment.
The classes are run by Mon, a friendly and experienced chef passionate about sharing her knowledge of Thai cooking with visitors.
The classes occur in a beautiful open-air kitchen in Mon's house in a quiet residential area of Koh Lanta.
The classes are small, with a maximum of six participants per session, so you can be sure of getting plenty of personal attention and guidance from Mon.
The atmosphere is fun and friendly, with many opportunities to ask questions and learn about Thai culture and cooking techniques.
During the class, you will learn to cook three dishes from scratch, which you can enjoy with your fellow students.
Mon provides all the ingredients and equipment you need, and she will guide you step-by-step through creating authentic Thai dishes such as green curry, pad Thai, or tom yum soup.
Mon's recipes are easy to follow and adaptable to your own taste so that you can recreate them at home confidently.
Cooking with Mon offers morning and afternoon classes, which last around three hours.
The morning class starts with a visit to the local market, where Mon will teach you about the different ingredients used in Thai cooking and help you choose the freshest produce.
The afternoon class skips the market visit but focuses on more advanced dishes.
Address: 570, Ko Lanta District, Krabi 81150, Thailand
Phone: +66 86 843 6204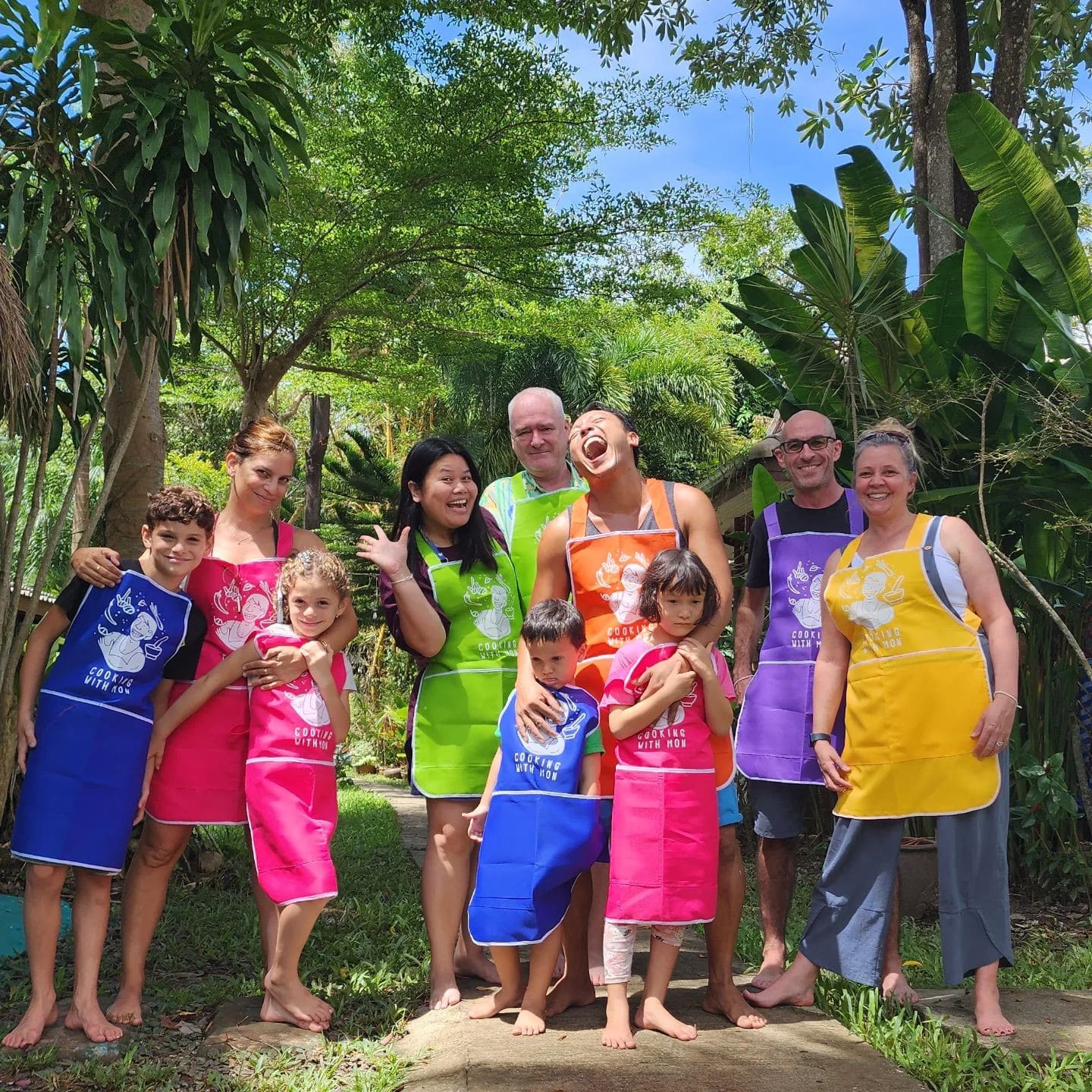 2. Pimalai Cooking School
The Pimalai Cooking School is located at the Pimalai Resort & Spa in Koh Lanta and offers a unique cooking experience for visitors.
Experienced chefs teach the classes using locally sourced ingredients to create authentic Thai dishes.
The classes are in a state-of-the-art kitchen designed to cater to all skill levels. Students will learn to cook dishes such as Tom Yam Kung, Panang Curry, and Mango Sticky Rice.
Address: 99 Moo 5, Ba Kan Tiang Beach Koh Lanta, Krabi 81150, Thailand.
Phone: +66 (0) 2320 5500 .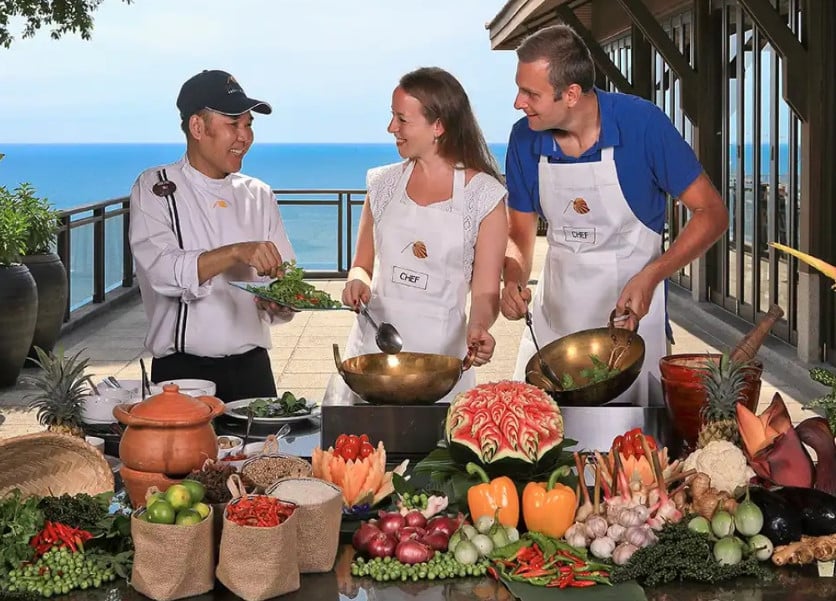 3. Lanta Thai Cookery School
It is a highly recommended cooking school located in Koh Lanta, Thailand. The school offers classes in traditional Thai cuisine.
Lanta Thai Cookery School instructors are known to be knowledgeable, patient, and funny.
Indulge in a gastronomic journey to the exotic flavors of Thailand with the array of mouth-watering dishes taught in the classes.
The dishes include the tangy papaya salad, creamy green curry, aromatic khao soi, and the delightful mango sticky rice, among other delectable options.
Whether you learn in a group or one-on-one, the school guarantees an unforgettable experience that will make your taste buds dance with joy.
With a team of passionate and dedicated teachers, the school imparts the best practices and tricks of Thai cooking, inspiring students to embrace the art of culinary excellence.
The classes are meticulously structured and highly efficient, with instructors explaining the nuances of each ingredient and flavor profile.
The icing on the cake is the recipe book that accompanies the class, allowing students to replicate the dishes efficiently and confidently in their kitchens.
From the first chop to the final plating, the school offers an amazing journey that leaves students feeling empowered and ready to showcase their newly acquired skills in creating authentic Thai cuisine.
So come, savor the experience, and let your culinary creativity run wild!
Address: 689 Sala Dan, Ko Lanta District, Krabi 81150, Thailand
Phone: +66 87 311 3252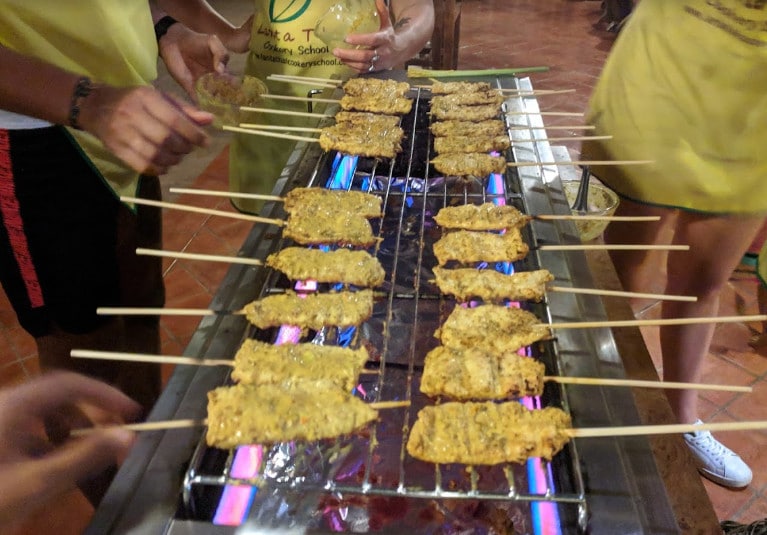 4. Time for Lime
Time for Lime is a popular cooking school in the heart of Koh Lanta's old town.
The classes are taught by professional chefs who share their knowledge of Thai cuisine with students in a relaxed and friendly atmosphere.
The classes are in an open-air kitchen overlooking the Andaman Sea, offering a serene and peaceful setting to learn the art of Thai cooking.
Time for Lime offers several cooking classes, including a one-day class, a vegetarian class, and a seafood class.
Students will learn to cook traditional Thai dishes such as Pad Thai, Green Curry, Tom Yum Soup, and more.
Address: 629, Sala Dan, Ko Lanta District, Krabi 81150, Thailand
Phone: +66 61 138 9499
Wrapping Up
In conclusion, Koh Lanta offers various cooking classes catering to all tastes and skill levels.
Whether a beginner or an experienced cook, these cooking classes teach you how to cook traditional Thai dishes fun and engagingly.
With stunning views, fresh ingredients, and experienced chefs, these cooking classes are a must-try for foodies visiting Koh Lanta.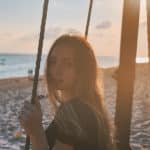 Noah Zaidi is an ardent traveler who has been documenting her Thailand exploration through Thailand Nomads. Her aim is to inform and educate people around the world about the must-visit places in Thailand.