The island of Koh Samui is known for its world-class beaches and fantastic nightlife. During the day, though, there are lots of wonderful spots to hang out with fresh coffee and good cuisine.
People nowadays are coffee connoisseurs, including backpackers, visitors, and experts, and the island has evolved to meet this.
There are numerous high-quality coffee shops across the island and vendors offering Thai-style sweet iced coffees. You can easily get a caffeine fix while enjoying the delightful 'cafe culture' in a paradise environment.
Embark on a caffeinated journey as we unveil the Top 17 Coffee Shops in Koh Samui, where aromatic brews and cozy atmospheres come together to create the ultimate coffee experience on this idyllic island.
17 Coffee Shops in Koh Samui – 2023 Update
1. About Cafe
About Cafe is the place to go if you're seeking some art to accompany your food. The venue, founded by artist Koy, has wacky décor and picture montages of previous visitors.
Its beachfront location also makes it a fantastic place to recharge after a day in the sun.
This café offers a diverse cuisine at reasonable costs. Homemade yogurts, waffles, pancakes, and breakfast are among the delectable light meals and sweets served.
The Banana Pancake (120 Baht), topped with chocolate sauce, is a must-try.
Diners may pick from 11 different beans when it comes to coffee. These include Brazilian, Mocca, and Thai coffee, all of which are roasted in-house.
Address: 160/1, Moo1, Ban Maenam, Koh Samui, Surat Thani 84330, Thailand
Contact: +66 77 938 167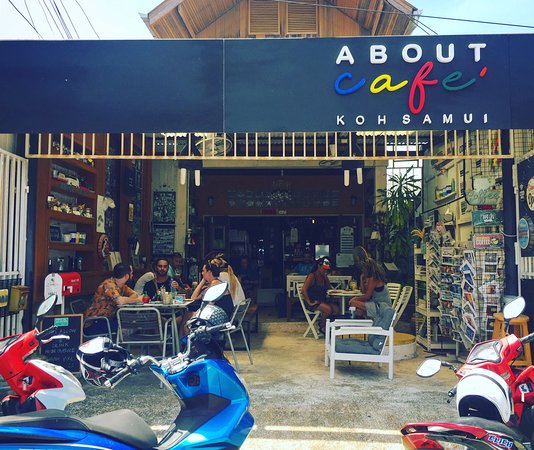 2. Bar Baguette
Try Bar Baguette Cofes in Koh Samui if you're seeking good coffee. Their coffee is fantastic, and they specialize in long blacks, much like coffee roasters.
They feature a wide range of juices, smoothies, and meal options, from healthy to indulgent. Try one of their most popular breakfast tacos packed with flavor. The pastries are delicious, too.
The prices are reasonable, and the service is friendly. Diverse and intriguing cuisine is available. All of this appears to be more European.
Address: H26H+934 Ko Samui District, Surat Thani 84320, Thailand
Contact: +66 94 804 1221
Facebook: .facebook.com/Bar-Baguette-Koh-Samui/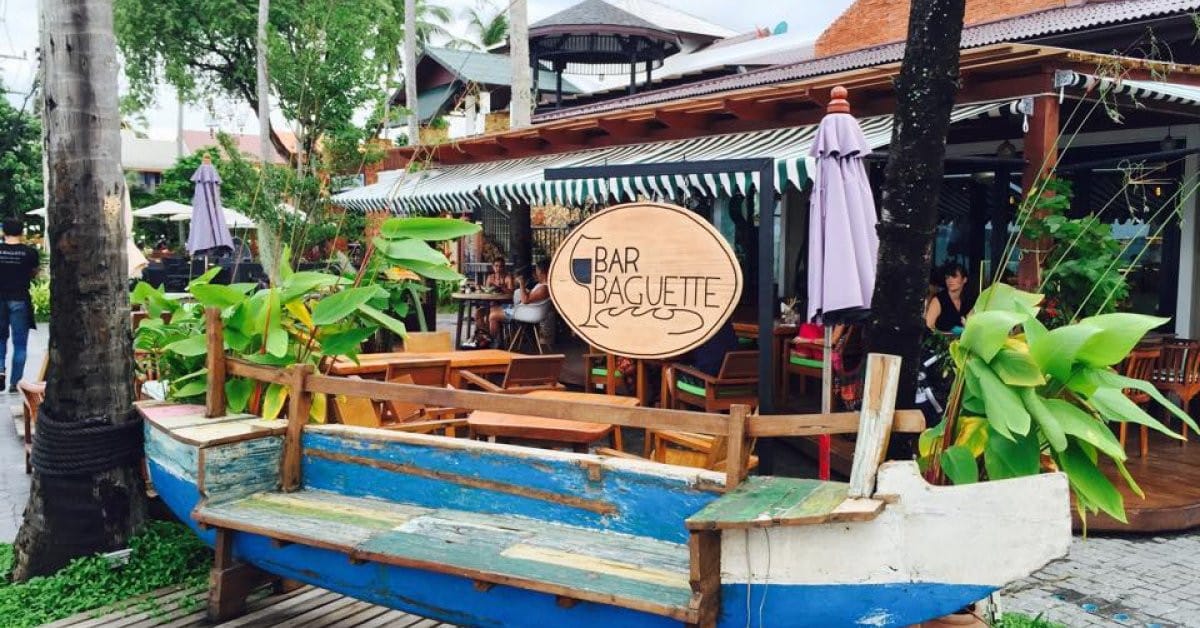 3. Elephant Cafe Samui
Elephant Cafe Samui is one of the beautiful coffee houses in koh samui and a cafe that is also environmentally friendly.
You will have a wonderful time with lovely people, and you get to feed the elephants as well.
The staff is friendly and helpful in explaining everything. While you appreciate the view of elephants, they serve some great beverages.
They also have a specialist veterinarian on hand to assist and monitor the elephant. To avoid overcrowding the animal, visitors are only allowed three times each day.
There is no entry cost; however, donations are requested, and the amount is up to the donor.
Address: 57 moo.5,T, Koh Samui, Surat Thani 84140, Thailand
Contact: +66 99 654 6397
Facebook: facebook.com/elephantcafesamui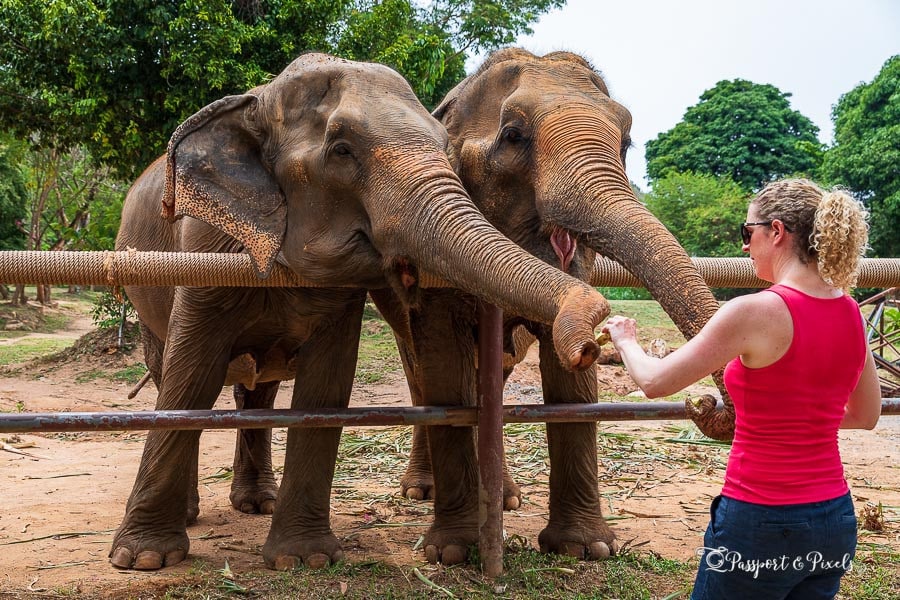 4. Horizon Café
Horizon Cafe is a charming place with varied cuisine and a pleasant working environment.
Inside, the ambiance is fantastic, the decor is warm and inviting, and the service is equally so. They provide a range of seating options to pick from.
The menu includes some unique foods that are unlikely to be found anywhere else on the island.
On Koh Samui, they serve the best vegan pizza! Vegan mushrooms with truffle sauce pizza with vegan truffle cheese bits on top.
For pizza fans, this is a must-try. Their coffee and other beverages are also fantastic!
Address: Ang Thong, Ko Samui District, Surat Thani 84140, Thailand
Contact: +66 91 205 3188
Website: https://horizoncafeonline.com/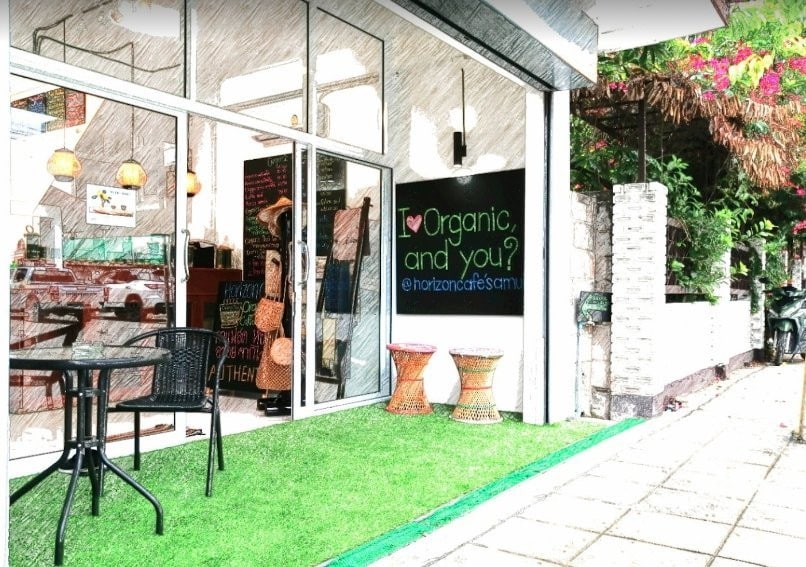 5. The Waterfall Farm Cafe
After a long hike to the waterfall, the Waterfall Farm Cafe is a delightful little haven of peace. It has an amazing river-side view for those who have come to enjoy coffee in this cafe.
The staff is quite friendly, and they even arrange a taxi for you to return at a reasonable price!
Food is simple and tasty, and drinks are reasonably priced.
They frequently feature live music, excellent coffee, lovely surroundings, and attentive service for their guests.
Address: 72/14, Ko Samui District, Surat Thani 84140, Thailand
Contact: +66 81 535 2128
Facebook: facebook.com/The-Waterfall-Farm-Cafe-105365160911310/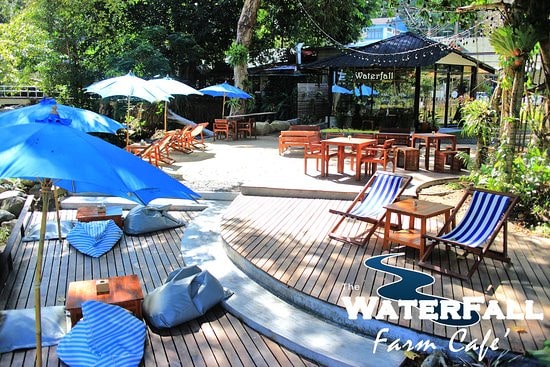 6. Flo
Flo is a compact, modern coffee shop with a wide variety of coffees to choose from; there is something for everyone!
For each coffee specialty, you have the option of selecting a variety. There are also delectable baked products available.
A recent extension has given the space a much more relaxed vibe, allowing ample seats while hanging out. Their espresso is one of the best on the island, with a free option of single-origin beans from Brazil or Ethiopia.
They also roast their coffee in-house. There is no charge for using the internet. They also have books in their corner that you may pick up and read.
Address: 33/1, Bo Put, Surat Thani 84320, Thailand
Contact: +66 65 367 6869
Facebook: facebook.com/flocoffeeexperience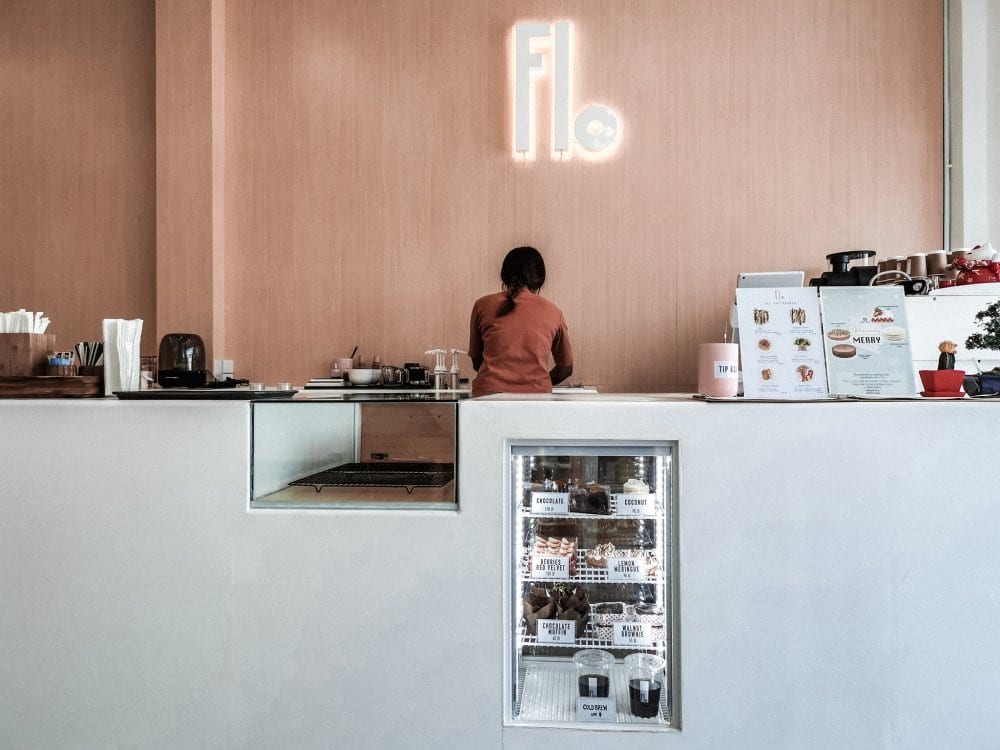 7. Sweet Sisters Cafe
Sweet Sisters Cafe is a little bit of a hidden gem, but it's well worth the search. They provide organic and healthful cuisine and are open for breakfast, lunch, and supper.
They also cater to a variety of diets, including vegan, vegetarian, and gluten-free options.
Yam Bai Bua Bok (150 Baht) is a Thai salad with a coconut cream sauce, one of the bestsellers at the cafe. There are a variety of hot and cold drinks to choose from.
The Passionfruit Mojito Cooler (120 Baht), in particular, is delectable, with a subtle balance of sweet and sour. You won't be disappointed if you stop by Sweet Sisters Cafe for a quick snack.
Address: 4170, Tambon Na Mueang, Ko Samui District, Surat Thani 84140, Thailand
Contact: +66 65 953 8832
Facebook: facebook.com/sweetsisters.cafe.samui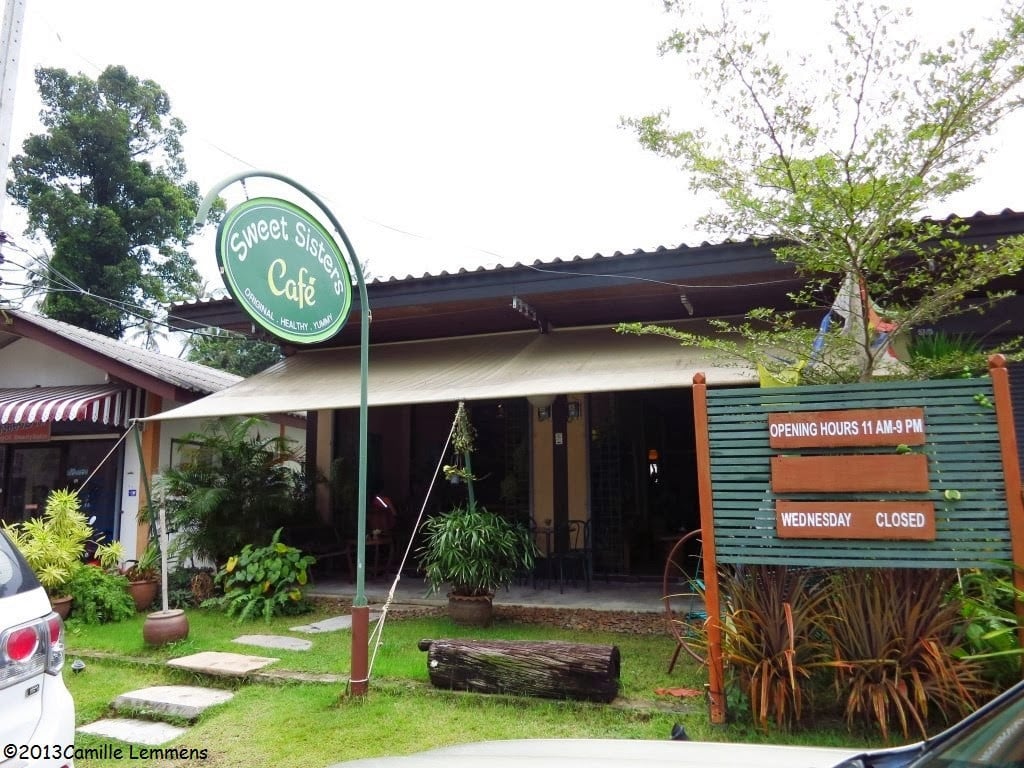 8. Vikasa Life Samui Cafe
Vikasa Life Cafe, founded by two European raw chefs, delivers healthy international food.
On the other hand, healthy does not imply bland since their all-natural meals are bursting with flavor. Raw, dairy-free, gluten-free, and meat choices are also available.
Vikasa Life Cafe places a premium on quality. As a result, they buy all of their products locally and prepare their cuisine fresh every day. The Vikasa Burger (420 Baht) with quinoa patties and crispy sweet potato fries is a must-try.
Most importantly, its setting is spectacular, with some of the greatest views on Koh Samui.
With such beautiful seascapes and superb meals, it's no surprise that this Samui cafe is at the top of our list.
Address: 211 Bontji Moo 4, Koh Samui, Thailand, Koh Samui, Surat Thani 84310, Thailand
Contact: +66 77 422 232
Facebook: facebook.com/vikasalifecafe/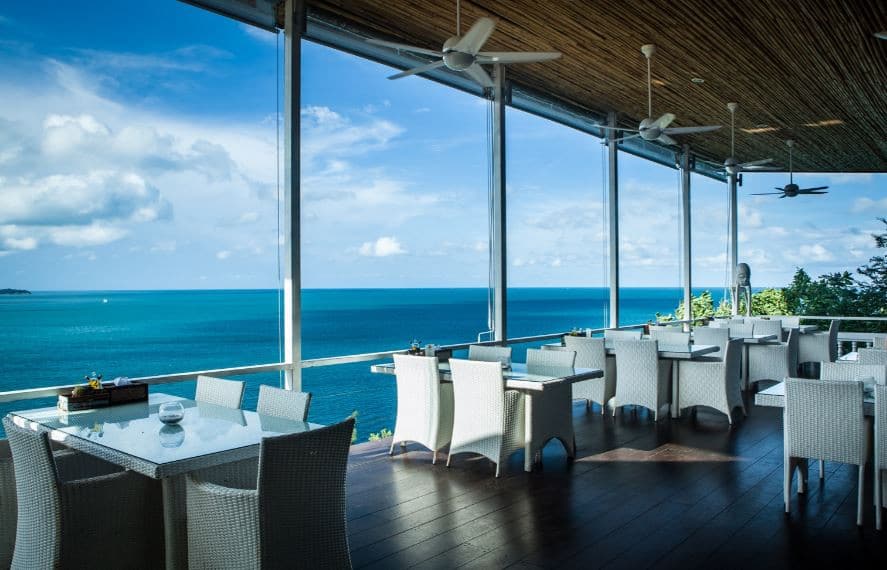 9. The Road Less Travelled Samui Cafe
The Road Less Traveled Cafe & Bar is a cafe and bar located on the side of the road less traveled.
This cafe in Nathon is well-known for its diverse menu of food, drinks and its laid-back atmosphere.
There is a wide range of coffee available at this café, and it isn't simply the usual suspects.
A La Marzocco machine is used to brew all of their coffees, resulting in superior flavors. One of their hallmark coffees is the Mochabu, made with chocolate, coffee, and milk.
This cocktail is creamy and fragrant, and it includes a shot of Malibu coconut rum. Their Mango Coffee, on the other hand, is a delectable pleasure with espresso, milk, mango, and pomegranate juice.
Address: 11/2 3 อ่างทอง 11 Tambon Ang Thong, Ko Samui District, Chang Wat Surat Thani 84140, Thailand
Contact: +66 61 196 9882
Facebook: facebook.com/The-Road-Less-Travelled-Samui-2362963547261252/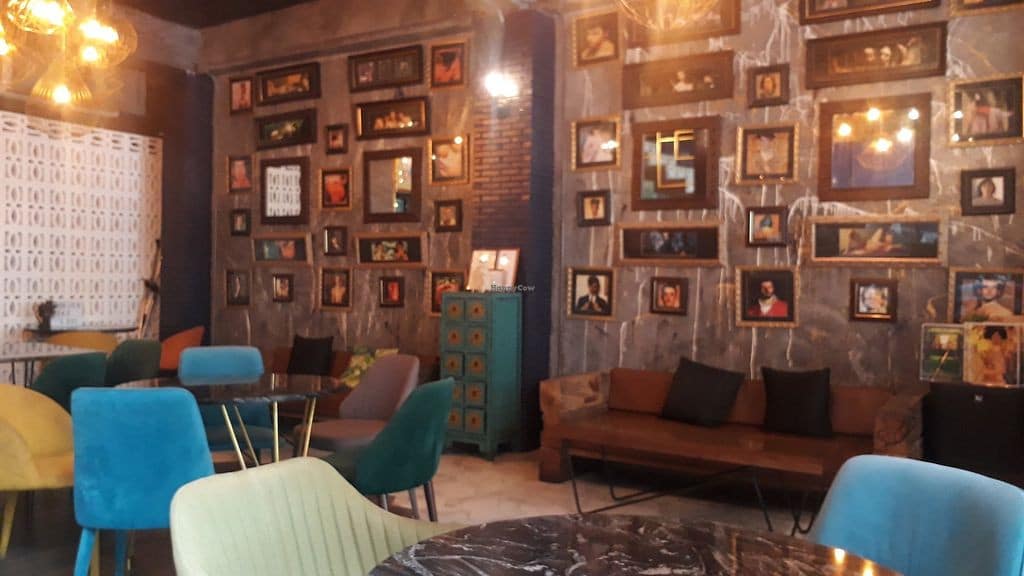 10. La Fabrique Cafe
There are three outlets of this French bakery on the island, and their coffee is excellent. When you consider that their cakes and pastries are on par with anything you'd find in France, you're in for a real treat.
They provide superb coffee and French bread, as well as Americano, Espresso, Cappuccino, Latte, and Mocha. You will fall in love with their cocoa magic after drinking one of their coffees.
Address: 20/3 Moo 4 Bangrak Surat Thani Koh Samui Surat Thani 84320, Thailand
Contact: +66 93 601 1770
Facebook: facebook.com/lafabriquelamai/posts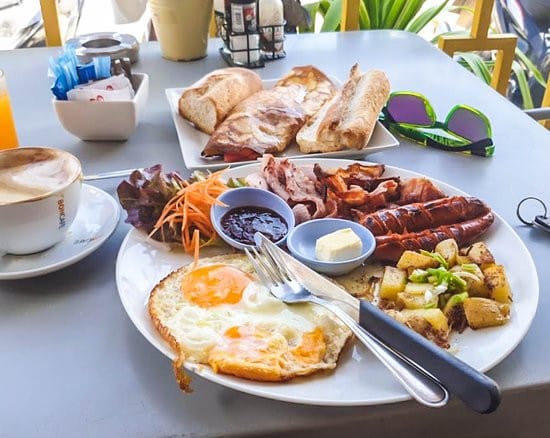 11. Fisherman's House x Sasatorn Coffee
Fisherman's House x Sasatorn Coffee is another great coffee shop option that Samui cafe offers. A diverse selection of organic and healthy dishes.
They try to provide Melbourne-style food and drink that is both inventive and artisanal, with a motto of "conscious eating and honesty of the product."
The drink selection at Fisherman's House is extensive. Coffee connoisseurs will delight in the variety of types available, which number in the hundreds.
Address: 2/52, Bo Put, Surat Thani, Thailand
Contact: +66 62 220 6091
Facebook: facebook.com/fishermanhousekohsamui/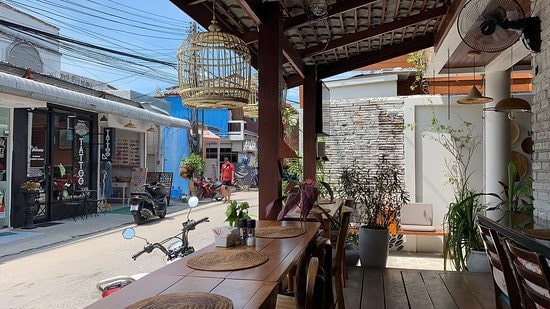 12. Octopus Coffee
Octopus Coffee is located in the Tesco Lotus lobby in Chaweng, but don't let the setting deceive you — this is some genuinely amazing coffee and just what you need to get you through your shopping trip.
Octopus Coffee's mission has always been to foster community, a shared feeling of delight, a warm welcome, and wonderful coffee.
Their committed bakers arrive early to make scones, frosted sweet rolls, cookies, sweetbreads, and a variety of other treats from scratch, using organic flour, sugar, and eggs.
Octopus Coffee has been named one of Samui's best coffee shops! Although the coffee is refined, the service is pleasant.
Address: G2MR+5CP, Tambon Bo Put, Ko Samui District, Surat Thani 84320, Thailand
Contact: +66 86 542 5929
Facebook: facebook.com/octopuscoffee.th/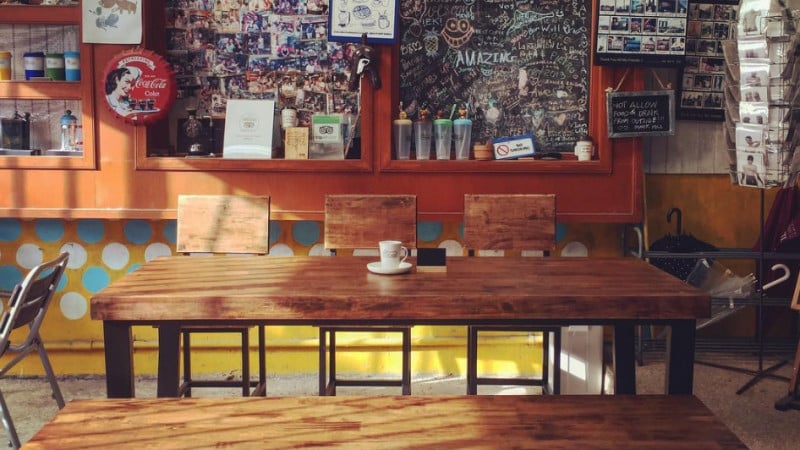 13. Boys Organic Coffee
They put a lot of effort into brewing "the greatest coffee on Koh Samui," and they're not wrong.
It's just as wonderful as any coffee you'll get anywhere else in the world, with the added benefit of being consumed in paradise.
Boy's Organic Coffee is known for having the greatest coffee on the island of Koh Samui. Rich, full-bodied, and flavorful without being bitter.
Boy's organic coffee is prepared from the Arabica bean and is farmed organically in the Thai Highlands.
Address: CXC3+9QP 4170 Taling Ngam, Ko Samui District, Surat Thani 84140, Thailand
Contact: +66 87 893 9669
Facebook: facebook.com/Boys-Organic-Coffee-401322779879997/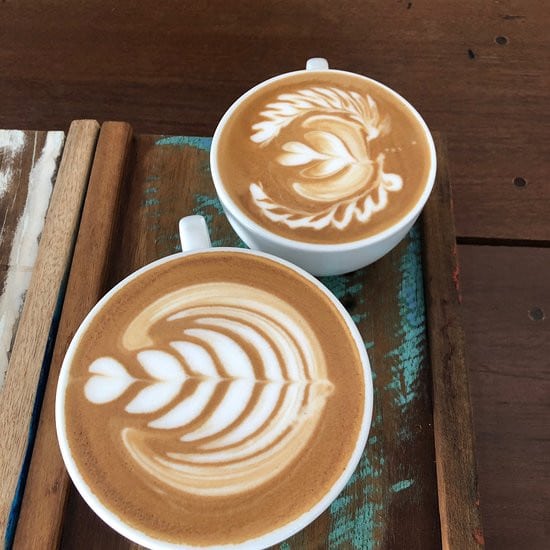 14. Greenlight Cafes
In Fisherman's Village, the Greenlight Cafe & Bar offers a unique and relaxing dining experience in Fisherman's Village. For health-conscious diners, the menu offers a variety of filling options.
In addition to meaty and traditional selections, they provide vegetarian, vegan, and gluten-free dishes.
You'll love the smoothie bowls, though you'll have to pay for each topping separately. But it was well worth the effort. The coconut espresso frappe is incredibly creamy and delicious!
Greenlight aims to create a welcoming and forward-thinking environment where locals and visitors may meet, relax, and exchange ideas.
Address: 3/28 Fisherman's Village Bophut Surat Thani 84320, Thailand
Contact: +66 95 615 7230
Facebook: facebook.com/greenlightcafesamui/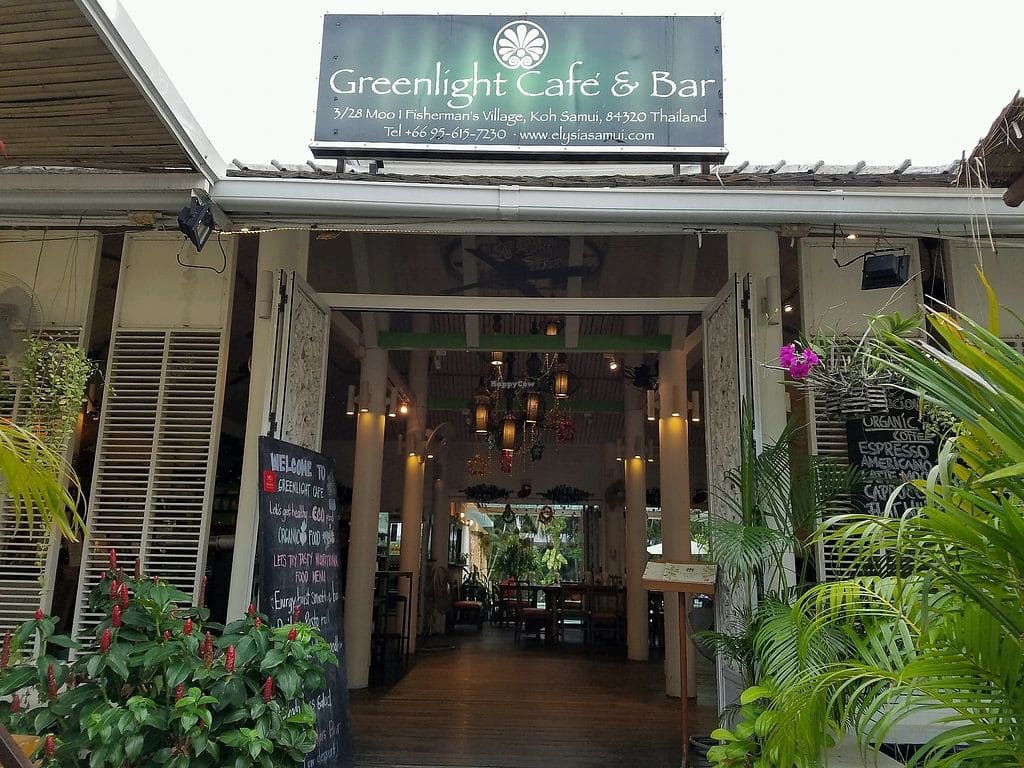 15. SO Cafe' x Samui
As soon as you walk into So Cafe, you can see a high presence of coffee. Expectations are high with its gleaming La Marzocco center stage and insta-friendly furnishings.
There are two blends available; if you enjoy coffee, opt for the medium, and you will not be disappointed. There are also a variety of cakes and delectable macarons on offer.
The interior is simple but stylish and inviting. Definitely, the store owner had a keen eye for detail!
Address: 269, Ang Thong, Amphoe Ko Samui, Surat Thani 84140, Thailand
Contact: +66 64 456 6246
Facebook: facebook.com/socafexsamui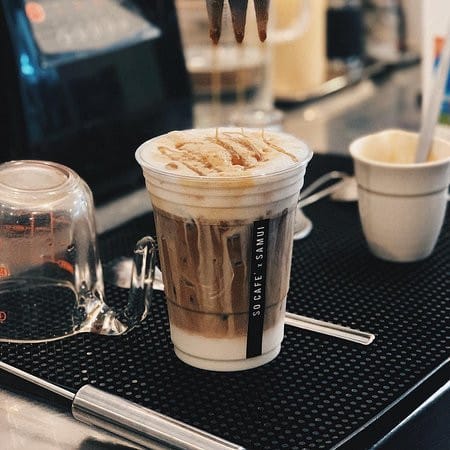 16. The Coffee Club
The Coffee Club Central serves some of the highest-quality meals on Koh Samui and exceptionally attentive service.
These coffee experts have nailed it, and it's delicious! They have vegetarian and vegan options like The Vegan Burger, nutritious salads, and plant-based milks.
It feels amazing to go somewhere for a simple meal where they know what service is all about and don't make a big deal.
Address: 79/2, Moo 1 Fisherman's Village, Bophut, Koh Samui, Surat Thani Koh Samui, Surat Thani, Thailand 84320
Contact: +66 65 520 4078
Website: https://thecoffeeclub.co.th/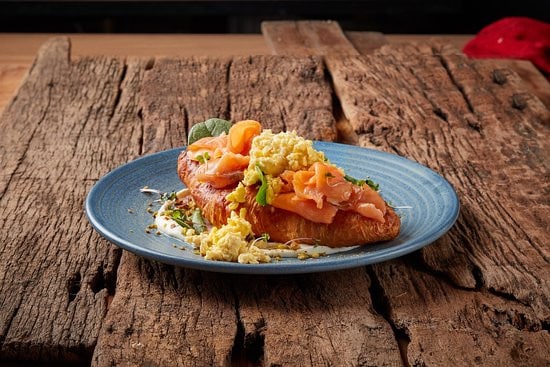 17. 4 Monkeys Cafe
We could have easily spent the entire afternoon here with a wonderful beach veranda and several relaxing seats.
Here, you can have a caramel latte, which is delicious. It also came with some bite-sized munchies and a light tea-like beverage.
Address: 4169, Mae Nam Bang Por Beach, Mae Nam 84330 Thailand
Contact: +66 94 553 0194
Website: http://4monkeyscoffeebar.com/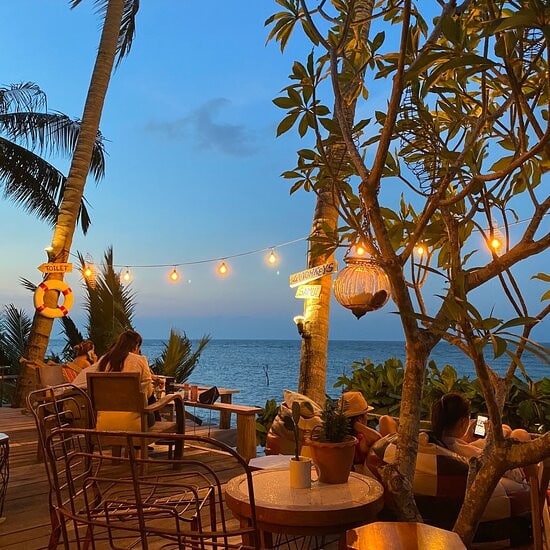 More about Koh Samui food?
Koh Samui vacations revolve around food in the morning, noon, night, and every hour in between. While high-end restaurants are great for splurging on special occasions, a relaxed Koh Samui beach setting is hard to surpass.
Editor - Thailand Nomads
Cindy quit her 9 to 5 job to pursue her passion for exploring mesmerizing locations in Thailand. She has been living here for the past 5 years now and through Thailand Nomads, she shares her experiences and insights about the must-visit places in Thailand.
Email: cindy@thailandnomads.com