Want to be fit while on a vacation? Well, don't worry! I have curated a list of the top 4 gyms in Koh Samui that you can choose for workouts. All these gyms have advanced machinery and excellent hygiene standards that you can trust.
1. Elite Gym and Fitness
The Elite Gym Fitness is conveniently located in the centre of Koh Samui in Chaweng. The gym has almost all modern-day equipment that you will need for a satisfying workout session. They have both plate loaded and weight stack machines, cardio equipment and a lot of free weights.
The most distinguishing factor about this gym is the protein bar that it offers to the trainees. The gym is also very popular for its on-site professional instructors and other staff that are well trained to assist you in your fitness journey.
Besides personal training, the gym also offers spinning, Zumba classes, and yoga. The daily pass at Elite Gym and Fitness costs 400 Thai Baht.
Website: http://www.elitegymsamui.com/
Location: 202, Chaweng Beach Rd, Surat Thani 84320, Thailand
Tel: +66 77 423 646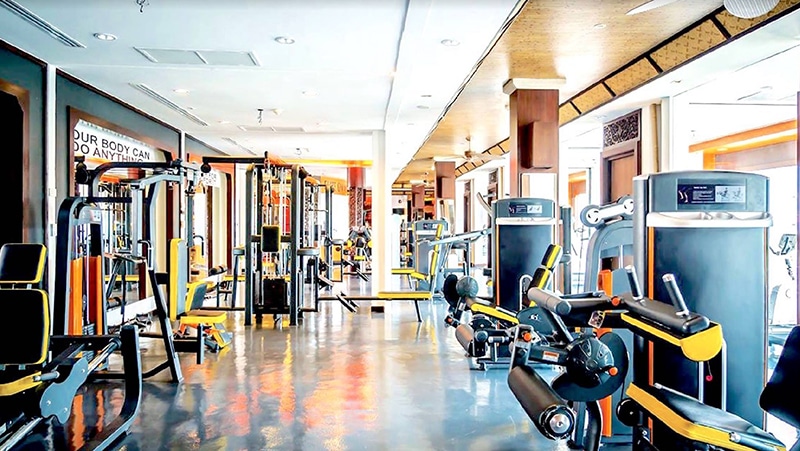 2. Fitkoh
Fitkoh is a muaythai gym fitness camp located in the tropical paradise of Koh Samui. The fitness centre is nestled away in a quiet and peaceful part of Koh Samui, making it a perfect spot to work out in a fun way. The FitKoh training facility is fully equipped with everything you would need to reach your desired goals.
They offer a variety of fitness solutions under various programs such as the Weight-loss Program, Muay Thai Program, and Fitness program. The weight-loss program focuses on making you fitter by shedding the extra fat while keeping the muscle strength intact.
On the other hand, the fitness program helps you build muscle strength and increase endurance. The special Muay Thai program is for newbie fighters who want to master Muay Thai and become pro fighters.
Address: Soi 88, Phetkasem Road Koh Samui 77110 Thailand
Website: https://fitkoh.com/
Tel: +66 93 683 4920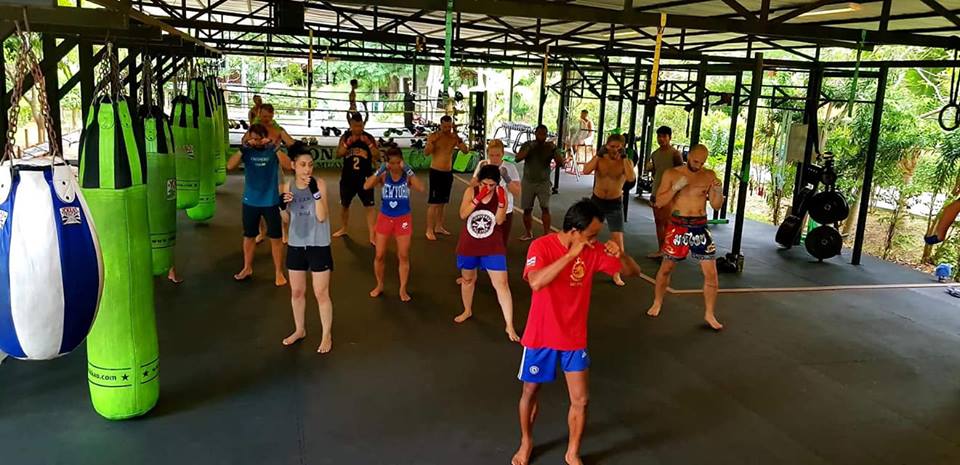 3. Star Gym
The Star Gym in Koh Samui is a modern fitness center that has state-of-the-art equipment to facilitate your workouts. You can find all the latest fitness technology from the most renowned professional manufacturers such as Matrix and Bailih technology.
Apart from top-notch standard equipment, the gym also features advanced equipment such as a Smith machine, Pec fly, Squat Rack, Multi-hip, Hip adductor etc. The staff here is very courteous and will help you work out on these machines smoothly.
The overall campus is very well maintained and clean. Especially after the Covid-19 pandemic, the premises are regularly cleaned to offer a hygienic and pleasant experience to the trainees. The gym does not have air conditioners but has excellent ventilation.
Address: 14, 102 Chaweng Beach Rd, Tambon Bo Put, Amphoe Ko Samui, Surat Thani 84320, Thailand
Website: https://www.stargymkohsamui.com/our-gym/
Tel: +66 91 821 2474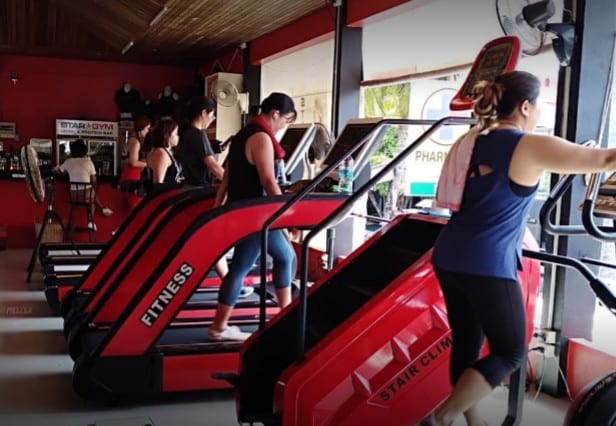 4.Lamai Fitness Retreat
The Lamai Fitness Retreat is the longest-serving fitness facility in Koh Samui. It has qualified coaches who can help you with a personalized fitness program. It offers several packages such as Complete Fitness, Weight Loss & Detox, Muaythai & Strength and Personal Training.
In addition to these programs, you can avail of other facilities such as Conditioning, Functional Fitness, Strength, Cardio, Hiking & Trail Running, Yoga, Beach Sessions, Paddle Boarding, Swimming, Cross Fit, Muay Thai and importantly Stretching and Mobility.
Furthermore, the Lamai fitness retreat also hosts specialized workshops on important topics such as Nutrition, Breathing and Mental Awareness. They also have an onsite Therapy Room and Protein Pitstop Cafe to help you relax after a strong workout session.
Location: 136/74 Moo 4 Had Lamai Rd, Ko Samui District, 84310, Thailand
Phone: +66 96 983 8394
Website: https://www.lamaifitness.com/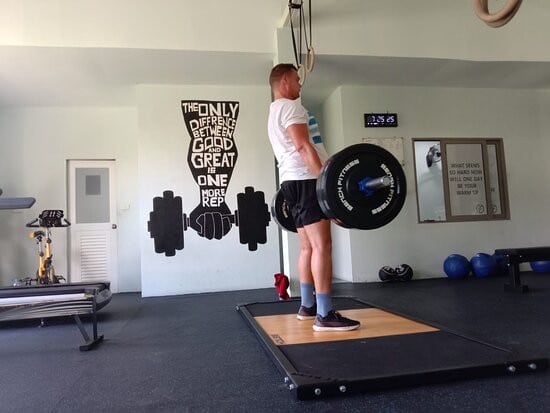 5. Punch It Gym
Punch It Gym is a hybrid fitness centre that amalgamates modern and traditional Muay Thai techniques. The best part about this gym is that the trainers work on identifying your personal needs and curate a fitness program accordingly.
The trainers look closely at your specific level, needs, and goals. The overall vibe of the place is very chilled out and fun. It is very clean and well kept. Furthermore, there are some really good food options nearby that you enjoy post-workout.
Address: Maret, Ko Samui District, Surat Thani 84310, Thailand
Website: https://www.punchitgym.com/
Tel: +66 92 905 8518
Final Words
Koh Samui has enough fitness centres and gyms to keep your fitness routine intact. You can find all kinds of gyms from pocket-friendly to luxury centres. One can easily get a good space to work out from based on their location and budget.
Editor - Thailand Nomads
Cindy quit her 9 to 5 job to pursue her passion for exploring mesmerizing locations in Thailand. She has been living here for the past 5 years now and through Thailand Nomads, she shares her experiences and insights about the must-visit places in Thailand.
Email: cindy@thailandnomads.com