Spending a few hours sitting in a Koh Lanta café can be the perfect way to embrace island life truly. It is a wonderful Thai island with splendid beaches, intriguing cultural sites, and a low-key vibe.
Beat the heat by quenching your thirst, or satisfy your stomach with delightful light nibbles and sweets. Here are some of Koh Lanta's greatest cafés and coffee shops.
1. The Backyard
The Backyard is a cozy cafe that was established in January 2019. The cafe primarily serves brunch, yummilicious drinks, and an excellent selection of coffee that you will love. Smoothie bowls are their flagship.
The cafe lets you choose from among a great variety of topping options for the smoothie. The staff is very courteous and will cater to all your requests. If you are a doggo lover, you will love this place as there are two extremely fun and lively dogs that you'll love playing with.
Address: 511 Moo 3, Tambon Saladan, Ko Lanta Yai, Thailand, Krabi
Opening Hours: 7:30 am to 4:30 pm
Phone: +66 95 696 1553
Facebook: https://www.facebook.com/backyardlanta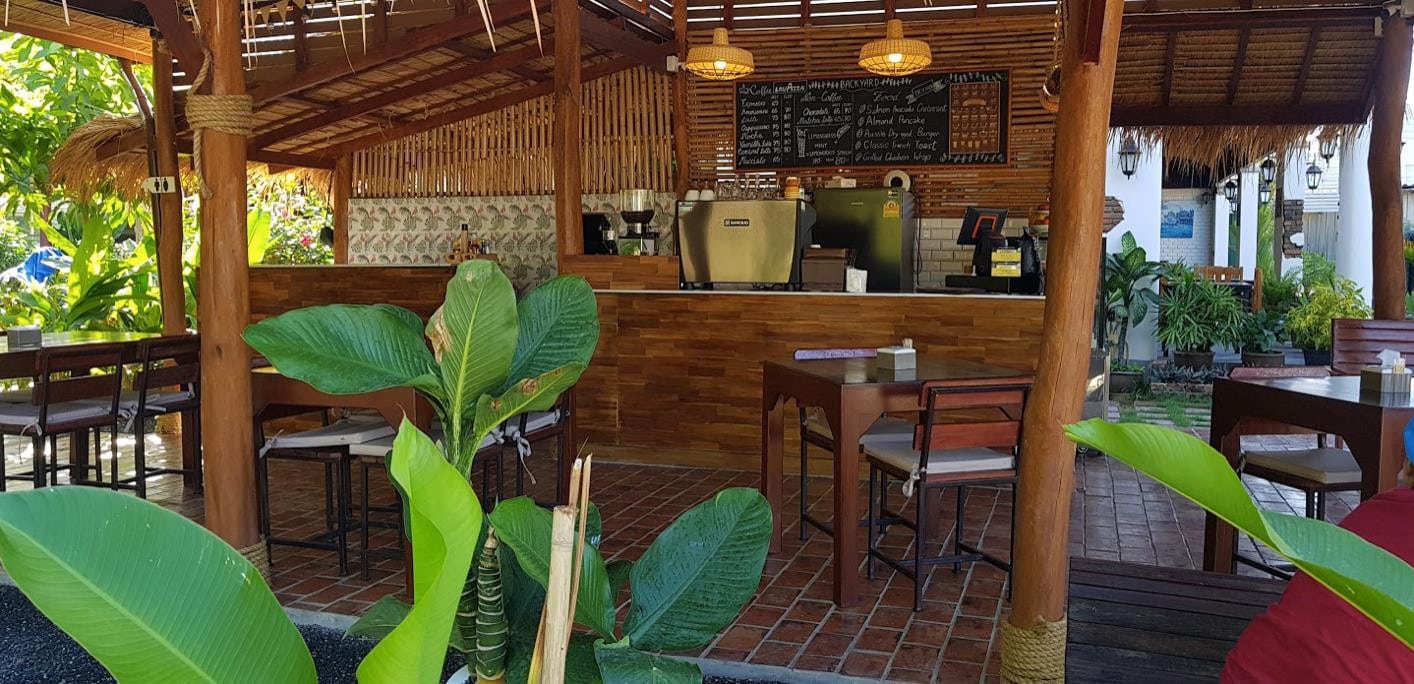 2. Lanta's Cafe
It is one of the most relaxing cafes in Koh Lanta. While relaxing at this cafe, you may occasionally hear the melodic call to prayer from one of the neighboring mosques.
Whether you choose the indoor or outdoor seating location, you will get to listen to quiet background music.
The staff at Koh Lanta is extremely courteous and very well-behaved. You can find excellent sandwiches, red and green curries, and pad Thai among the lunch selections.
If you need something sweet, the pastries and ice creams should do the trick - the milkshakes are out of this world.
Address: Noi, 171 Ko Lanta District, Krabi 81150, Thailand
Opening Hours: 9 am to 5 pm
Phone: +66 85 691 3250
Facebook: https://www.facebook.com/Lantacafe/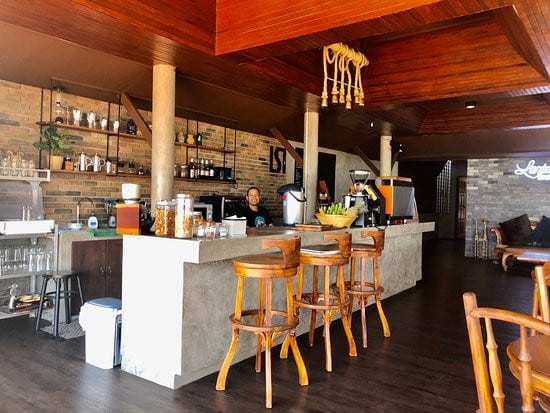 3. Shanti Old Town
Shanti Old Town is a lovely café in Koh Lanta's Old Town, on the island's eastern side. The beachside site, directly on the sands, provides stunning views of Koh Por and other adjacent islands.
Low tables and patterned scatter cushions assist in creating a peaceful ambiance, or you can take in the views from the open-fronted café from a bar stool.
Start your day with tantalizing French-style crepes (the proprietor is French) or delightful ice cream flavors such as lavender and lemon, mango chili, and chocolate cinnamon.
Address: A, Moo 8, Koh Lanta Yai, Ko Lanta District, Krabi 81150, Thailand
Opening Hours: 12 pm –10 pm
Phone: +66 64 036 8031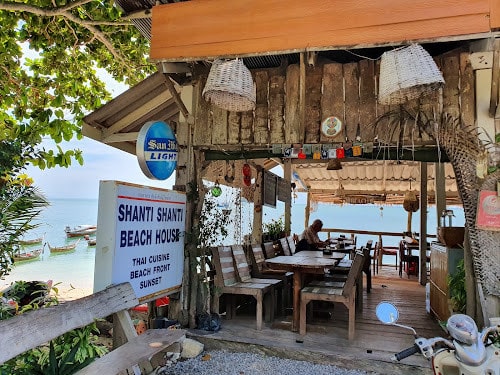 4. Peak Cafe
Peak Cafe is a relaxed and friendly restaurant near the major road that runs past Klong Khong Beach.
Relax to the sounds of peaceful jazz as you begin your day with home-baked bread, eggs, or pancakes.
The sandwiches are filling at noon. Coffee is produced from beans farmed in Northern Thailand, while fruit smoothies are crafted from locally cultivated and seasonally available fruits. The staff is courteous and frequently offers wonderful advice on how to enjoy the best of the island.
Address: 15/2 klong khong Beach Sala Dan, Ko Lanta District, 81150, Thailand
Opening Hours: 8 am to 5 pm
Phone: +66 63 982 9369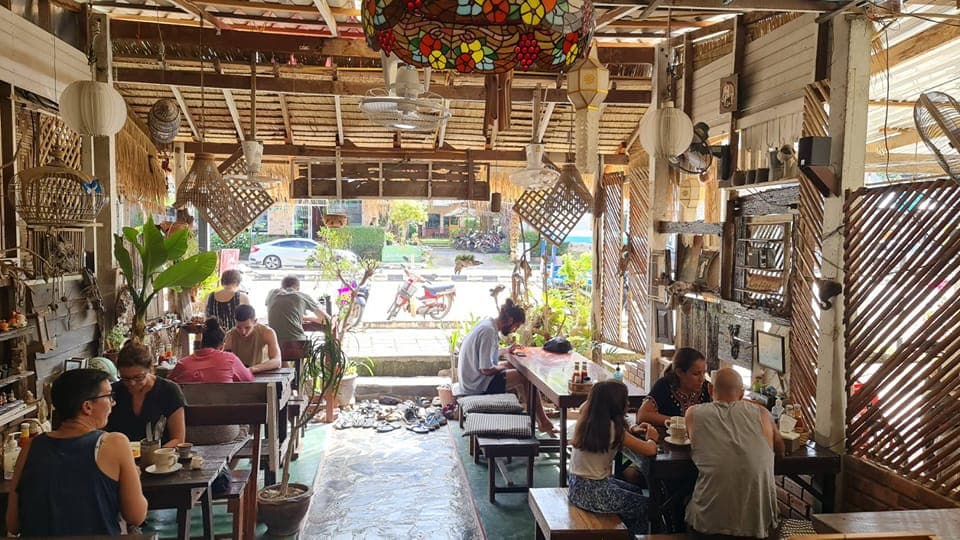 5. Fruit Tree Coffee Shop
Fruit Tree Coffee Shop is located near Phra Ae Beach on Koh Lanta. It is a modern and elegant cafe that is perfect for relaxing while having a delicious coffee. While the surroundings are hip and trendy, the homey vibes are palpable.
It serves a variety of full breakfasts and hearty lunches. If you are a sweet tooth, you will not be disappointed by the fantastic selection of cakes, cookies, brownies, waffles, and other treats.
Coffee is produced from genuine Colombian beans, and their fresh coconut juice is a fantastic thirst quencher. Do you require an energy boost? Try one of their Nutri drinks, which are high in fruits, vegetables, and seeds.
Address: Pra-ae Village (Long Beach, Ko Lanta District, Krabi 81150, Thailand
Opening Hours: 11 am – 08 pm
Phone: +66 89 697 8379
Website: https://www.fruittreelodge.com/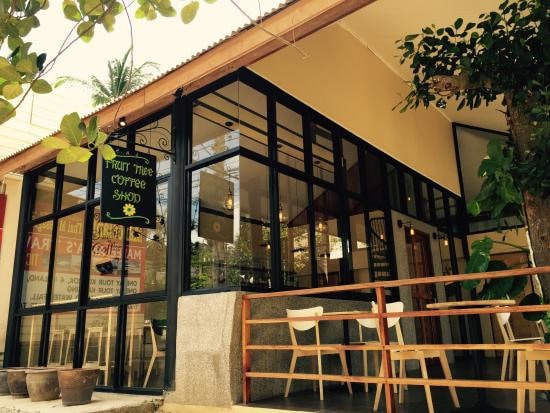 6. Kaya Caffe
Kaya Caffe, which serves delicious vegan and vegetarian cuisine, is a great option for vegetarians and vegans.
The colorful and delicious breakfast and lunch dishes are sure to please meat eaters as well.
Fresh, handcrafted goods like smoothie bowls, chia puddings, and pesto sandwiches are available, as well as sweet delicacies like carrot cake and vegan chocolate cake.
To keep diners full and satisfied, the Italian proprietor prepares each meal with attention, talent, and love.
The quaint cafe is also close to Lanta Animal Welfare, one of the island's major attractions.
Address: 8 Sala Dan, Ko Lanta District, อำนาจเจริญ 81150, Thailand
Opening Hours: 9 am to 5 pm
Phone: +66 95 040 7728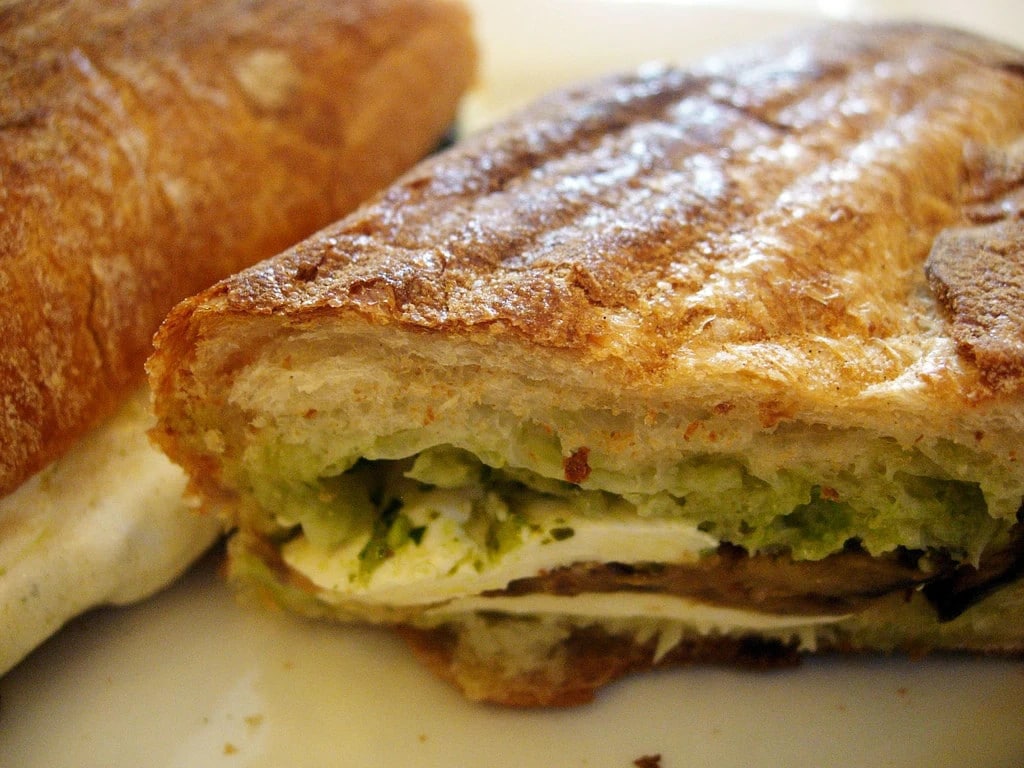 7. Tuesday Morning
Tuesday Morning, which bills itself as a "small conversation café and chills out," is a laid-back café that encourages you to unwind and linger for a long.
It's open every day until late in the evening, so you can get your caffeine fix and dose of tranquility whenever you choose, with sea views adding to the relaxing atmosphere.
The smoothies are amazing, and there is also a large selection of other drinks. Breakfast items include French toast and a large and colorful fruit bowl.
Alternatively, come here around sunset for a beer or cocktail.
Address: 27, Ko Lanta Yai, Ko Lanta District, Krabi 81150, Thailand
Opening Hours: 9 am to 6 pm
Phone: +66 88 409 2914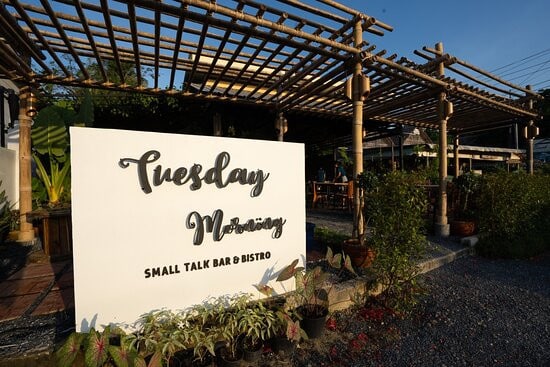 8. Monkey Biziness Cafe
Monkey Biziness, located near the sands of Klong Nin Beach, is a very interesting cafe in Koh Lanta. It has the slogan 'Monkeys Make Real Coffee'; however, monkeys do not work here.
It is a rustic little boutique Gift Shop and Coffee & Tea House that served great coffee, unique teas, muffins, cakes, fruit smoothies, shakes, and a simple breakfast with an overwhelming lunch menu.
The shop can be found across the road from Lanta Paradise Resort in the middle of Klong Nin Beach.
The international crew is skilled in preparing fresh hot and iced coffees. The menu includes an intriguing assortment of world teas, freshly squeezed fruit juices, and smoothies.
If you want something a little stronger, get yourself an ice-cold beer.
Breakfast and lunch foods such as bacon & eggs, Penang curry, and wraps are available for a small yet fulfilling fee. Sit in the lush yard or take in the rustic atmosphere indoors.
There is a tiny gift shop inside the cafe that sells local goods. You can get good souvenirs here.
Address: 76 Moo.6, Klong Nin Beach, Koh Lanta, Ko Lanta, Thailand
Opening Hours: 10 am to 5 pm
Phone: +66 61 464 4294
Facebook: https://www.facebook.com/monkeybizlanta/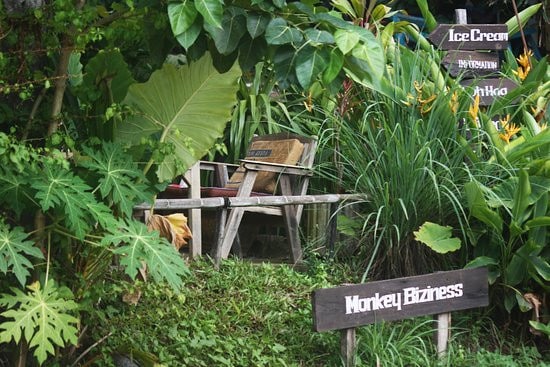 9. Not a Toy Cafe
Not a Toy Cafe is a unique and eccentric café featuring a treasure trove of homemade artworks and crafts for sale. Many of the pieces are built from repurposed items and scrap material.
The things are enjoyable and appealing, but they are not, as the name implies, toys! There's something for everyone, from carved wood and soft toys to metal art and mobiles.
Sip a cappuccino with colorful froth while sitting in this charming museum. The menu is tiny but tasty, with waffles, mushroom burgers, and sandwiches among the options.

Address: CPQ, Sala Dan, Ko Lanta District, Krabi 81150, Thailand
Opening Hours: 10 am to 5 pm
Phone: +66 81 551 7117
10. Pure Koh Lanta
Pure Koh Lanta is a fantastic café for visitors looking for healthy drinks and food while touring the island. Many organic foods can be customized to meet specific dietary needs and intolerances.
Meals are a visual delight for the eyes as well as the taste senses, thanks to artfully arranged flowers and seasonings.
Enjoy substantial portions of hummus, feta on toast, or smoothie bowls, and customize your meals with goji berries, chia seeds, and protein powder.
Address: 403 Moo 2 Klong Khong, Sala Dan, Ko Lanta District, Krabi 81150, Thailand
Opening Hours: 11 am to 6 pm
Facebook: https://www.facebook.com/purekohlanta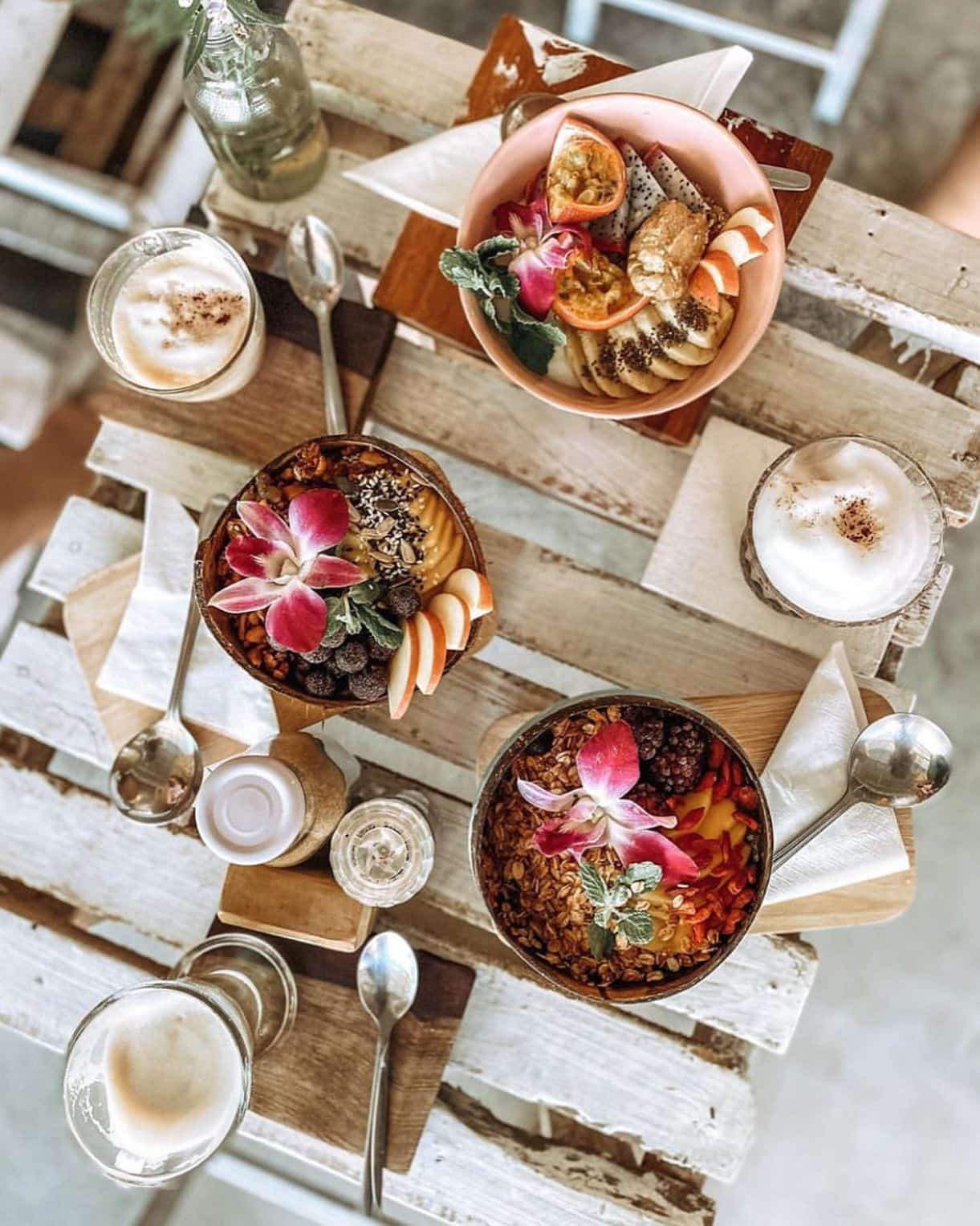 11. Living Room
Step into the Living Room, and you'll feel right at home. It is a well-designed café near Long Beach.
Overnight oats, salted caramel pie, classic cinnamon roll, club sandwich, and cheese bacon sandwich with egg, cinnamon, and cardamom Buns, croissants, and pastries are some of their most liked dishes that you must definitely try among the breakfast selections.
There are various meal sets available to help you save money. It's also a great place for brunch or lunch, with options including avocado and salmon toast, poached eggs, and various packed baguettes and sandwiches.
They have their own bakery. The food is excellent and the staff are pleasant and nice.
The on-site bakery bakes fresh bread every day, and there's always a tempting selection of cakes, muffins, and pastries for a sweet treat. The coffee and smoothies consistently scored well.
Fun fact- It is the first restaurant in Thailand that uses metal straws instead of plastic which is both eco-friendly and cool. It is also one of the few places in Ko Lanta that offers gluten-free options directly on the menu.
Address: 692 Sala Dan, Ko Lanta District, 81150, Thailand
Opening Hours: 8 am to 4 pm
Phone: +66 89 466 1776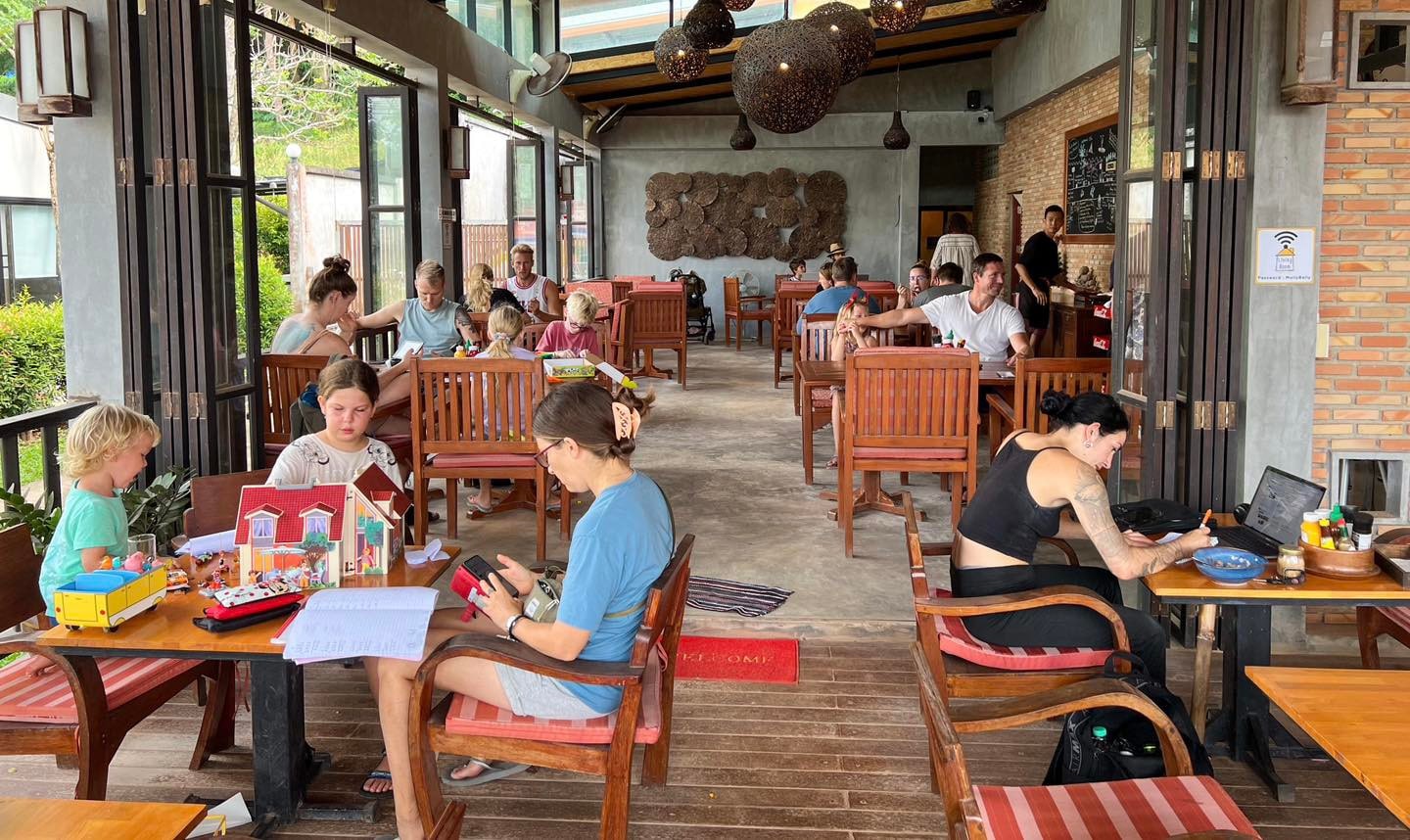 12. Escape Cafe
It is a small beachfront cafe serving great coffee, scrumptious cakes, a bakery, homemade gelato, sorbets, and other small snacks.
The quiet location on the brink of paradise makes this place the ideal place to work, relax and enjoy great coffee.
Using meticulously selected coffee beans and the best roasters in Thailand, Escape Café ensures that only the best coffee products are on offer.
The place is directly at the beach and a perfect spot to watch the sunset.
Address: 472, Sala Dan, Ko Lanta District, Krabi 81150, Thailand
Opening Hours: 8 am to 6 pm
Phone: +66 87 707 6076
13. Siam Home Cafe & Bakery
Siam Home is a small cafe in the jungle. It is 500 meters from Nui beach Klong nin on the way to tiger cave. They have the best coffee in the north of Thailand.
They serve excellent Chinese tea, fresh fruits, lemon cheesecake, chocolate salty caramel, brownies, banana cake, marble cake, and 10 different of chocolate with grains cookies.
They also make customized cakes for birthdays and other celebrations. They also sell wholesale cookies and coffee by the kilo. They start breakfast at 8.30 in the morning every day.
Address: 228 Moo.5 Klong nin road Ko Lanta Yai, Ko Lanta District, Krabi 81150, Thailand
Opening Hours: 9 am to 5 pm
Phone: +66 85 222 0190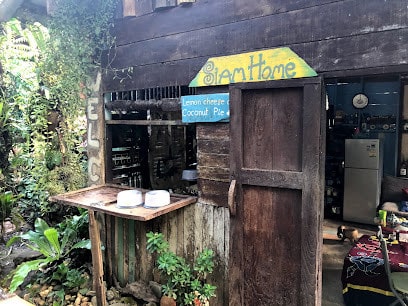 14. The Glass House Koh Lanta
The Glass House in Koh Lanta is a cool work-friendly cafe that will get your productivity going along with delicious food and drinks of your choice.
You can enjoy the hot relaxing coffee during the day and transform yourself into a club hopper at night with the rhythm of live music and magic stuff.
They also have vegetarian and vegan options on there in case you prefer that. The atmosphere of the cafe is really soothing.
The cafe is also kid friendly. The big fish tank is a little attraction for kids The staff gives them food to feed the fish while waiting on the food which is very thoughtful.
Address: Sala Dan, Ko Lanta District, Krabi 81150, Thailand
Opening Hours: 9 am to 10 pm
Phone: +66 89 858 5957
Final Words
Finding a good cup of actual ground coffee in Koh Lanta used to be difficult, but in recent years, several establishments have begun to serve flawless brews - cafe lattes, cappuccino, expresso - it's all here.
You may need to try many places before settling on one that meets your preferences and now you have a list to get started.
The best time to sit down for a coffee is when you have tired yourself from visiting the majestic beaches that Koh Lanta is famous for. Tell us how you like them.