Koh Lanta, located in the southern part of Thailand, is a perfect island destination for those looking to escape the hustle and bustle of city life.
Now, picture yourself cruising down the beautiful beaches of Koh Lanta with the wind blowing through your hair and the sun shining on your face. You're driving your own set of wheels and exploring the island on your own terms. And how did you score this sweet ride, you ask? Well, with a car rental service, of course!
If you're planning to rent a car in Thailand, it's always a good idea to do some digging and find a rental company that's reliable and trustworthy. Thankfully, we have done the research for you. We've put together a list of the best car rental services on the island so that you can save hours of scrolling through the web.
1. Lanta Car Rental
Who wouldn't want a car rental service that's upfront and honest with you, without any sneaky tricks?
What we love best about Lanta Car rental is that you can rent a car or motorbike to explore the island on your own but if you'd rather have someone show you around, they've got you covered too!
This rental service offers sightseeing trips around Koh Lanta, so you can check out all the amazing sights.
If you're staying in the north of the island, Lanta Car rental is a very convenient option. Highly recommended!
Address: J2MM+QCG, National Highway No.4245, ศาลาด่าน, Ko Lanta District, Krabi 81150, Thailand
Phone: +66 81891 3281, +66 8965 21148

2. Noom Car & Motorbike Rental
Koh Lanta rental Noom car & Motorbike rental is definitely worth considering since their service is fantastic.
Unlike most rentals with unrealistically positive reviews, we love this rental service for being supportive throughout your stay and going out of their way to help. Word goes around on the island and we always hear their customers praising their friendly staff and accommodating attitude.
We were also impressed with the quality of the cars they have to offer. The cars were clean and new, and came with a full tank of gas- insurance included.
The rental process was smooth and hassle-free, and the company even delivered the bikes to the hotel.
All in all, we would definitely recommend
Address: 638 Moo 3, Saladan, Krabi 81150, Thailand
Phone: +66 82 419 6790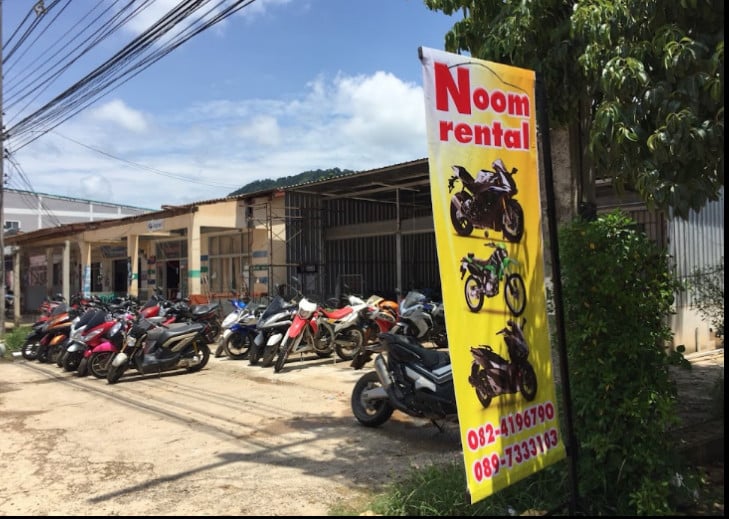 3. Arista Taxi and Crafts
We had a fantastic experience with this rental company! The people who work here are absolutely wonderful and were very helpful in getting us set up with a new moped and a very nice car for transportation.
We noticed the extra care and attention that goes into their service. Their taxis are sleek and modern, and their drivers are super friendly and knowledgeable. They're all about making sure you have the best possible experience, and it shows!
But wait, there's more: Arista Taxi and Crafts also offers a one-of-a-kind shopping experience. A great way to get a taste of Koh Lanta's unique style and spirit.
If you're in this part of the island, we highly recommend booking with this great company!
Address: 152 Koh Lantayai Ko Lanta District, Krabi 81150, Thailand
Phone: +66 81 187 4015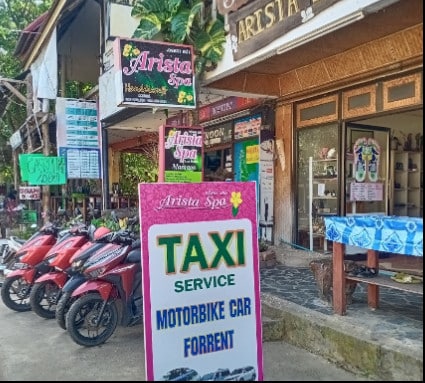 Driving in Koh Lanta
Driving in Koh Lanta can be both thrilling and challenging since the island has many winding roads, steep hills, and occasional traffic jams.
However, the scenery is breathtaking, and renting a car or scooter can provide the freedom to explore the island's hidden gems.
Safety Precautions While Driving in Koh Lanta
It's important to drive safely and attentively to avoid accidents and here are some things to remember while you're on the road.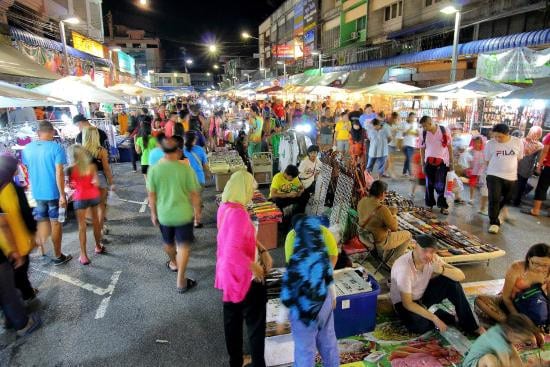 1. Drive defensively
As mentioned earlier, the roads in Koh Lanta can be narrow and winding, with occasional blind corners. It's essential to stay alert and drive defensively, especially when driving at night.
2. Follow traffic rules
Familiarize yourself with local traffic laws and regulations, which may differ from those in your home country.
3. Be aware of the weather
Koh Lanta can experience heavy rainfall, especially during the monsoon season. When driving in wet conditions, slow down and maintain a safe distance from other vehicles. Since it can get very hot make sure you also stay hydrated.
4. Avoid driving under the influence
Drinking and driving in Thailand is against the law. To avoid legal trouble, it's important to designate a sober driver or use alternative modes of transportation if you plan to drink alcohol.
5. Check your vehicle
Before setting out on your journey, make sure your vehicle is in good condition. Check the brakes, tires, lights, and fluid levels, and make sure to fill up the tank before setting out.
By following these safety tips, you can enjoy a safe and memorable driving experience in Koh Lanta.
But despite these challenges, driving in Koh Lanta is a wonderful way to experience the island's unique character and charm.
Wrapping Up
With its pristine beaches, crystal-clear waters, and laid-back vibe, Koh Lanta is the ideal destination for those seeking to relax and unwind. And with a car rental, Koh Lanta becomes your playground, ready for you to create unforgettable memories.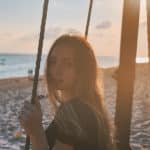 Noah Zaidi is an ardent traveler who has been documenting her Thailand exploration through Thailand Nomads. Her aim is to inform and educate people around the world about the must-visit places in Thailand.