The best Airbnb in Koh Lanta will depend on your individual preferences and needs. Still, some top options include the Hilltop Private Pool Villa, the Beachfront Luxury Villa, and the Cozy Beachfront Studio.
Many Airbnb rentals are available in Koh Lanta, ranging from budget-friendly options to luxury villas.
Some popular areas to find Airbnb rentals in Koh Lanta include Long Beach, Klong Dao Beach, and Phra Ae Beach.
Prices for Airbnb rentals in Koh Lanta vary depending on the location, size of the property, and amenities offered.
Here are some of the popular Airbnbs in Koh Lanta that you can check out.
1. Sitara Villa Vacation Rental with Pool
Set 400 meters from Secret Beach, Lanta Sitara Villas offers a fitness center, a garden, and air-conditioned accommodation with a balcony.
It is a two-bedroom modern villa with a pool. A flat-screen Smart TV with free Netflix access and satellite channels is featured in the open-plan living space.
The kitchen has everything you need to prepare regular meals.
There are two bathrooms and two king-size beds in both bedrooms. On-site parking is provided in the shade. Guests have access to free wifi Internet.
Experience a perfect resort villa stay here at Lanta Sitara Villas. Conveniently situated in the Baan Klong Khong part of Koh Lanta, this property puts you close to attractions and interesting dining options.
Lanta Sitara Villas offers a barbecue. If you want to discover the area, hiking is possible in the surroundings, and the accommodation can arrange a car rental service.
Klong Khong Beach is 400 meters from Lanta Sitara Villas, while Relax Bay Beach is 1.3 km from the property.
The nearest airport is Krabi International, 79 km from the villa, and the property offers a paid airport shuttle service.
Address: 191, Sala Dan, Ko Lanta District, Krabi 81150, Thailand
Phone: +66 87 883 2572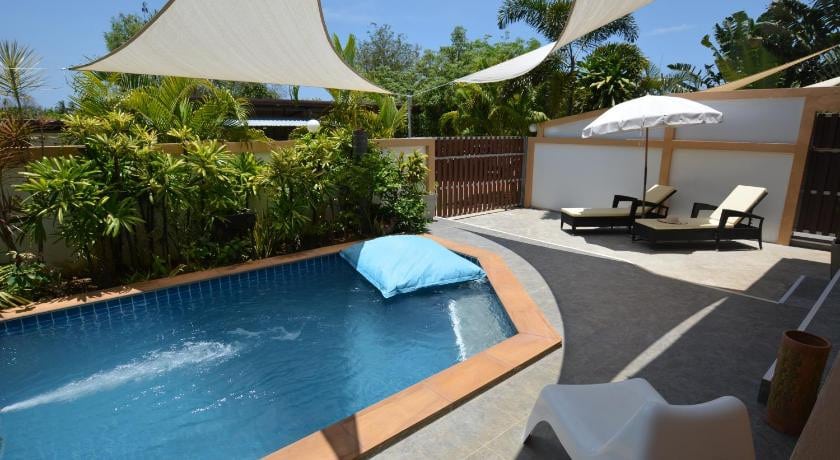 2. Rann Chalet on the Beach
The beach and waterfront are a six-minute stroll from this charming beach bungalow. The cabin includes a sun patio and offers coastal views.
The property is strategically located near Klong Dao Beach, so you have easy access to local attractions and landmarks.
You may remain in touch and come and go as you like because the parking and Wi-Fi are always free.
Make time to see Lanta Animal Welfare and Long Beach, Koh Lanta, which is nearby.
There is a living room and a private bathroom in the cabin. Some cabins even have a balcony and a patio. The restaurant, which also features a bar, serves dinner.
Massage and restaurant are two particular amenities that will make your stay more convenient.
The lady who runs the place was very helpful and courteous. She can help you organize a tour covering the major attraction in Koh Lanta at a reasonable price.
Address: J2GM+W5G, Sala Dan, Ko Lanta District, Krabi 81150, Thailand
Phone: +66 81 537 3827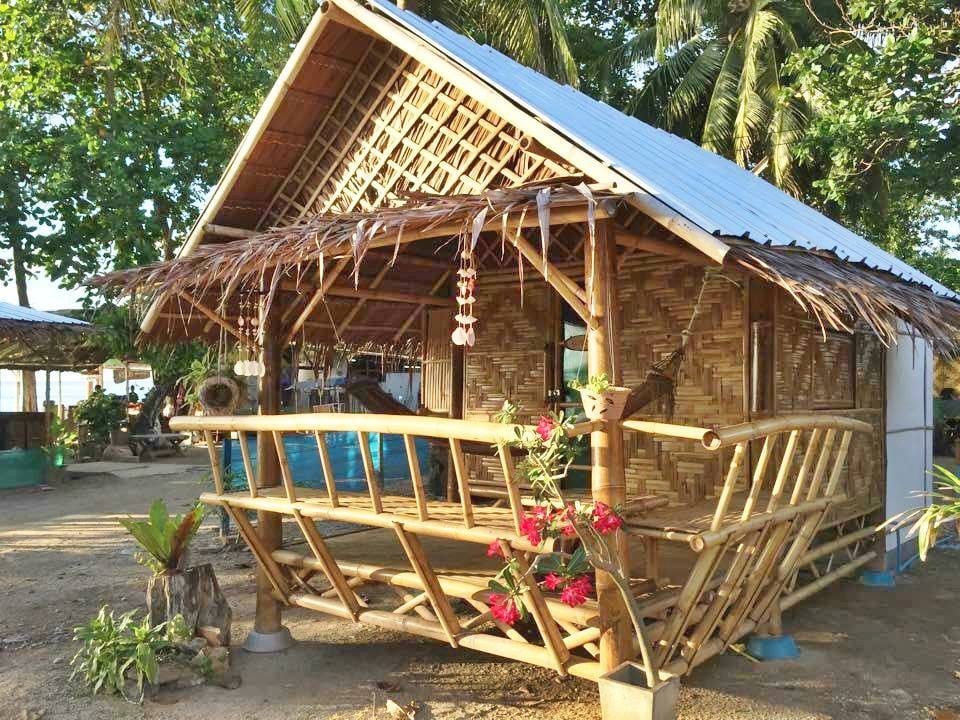 3. Koh Lanta Modern Apartment at Long Beach
This stylish one-bedroom apartment is located in the Southern Part of Long Beach, just a one-to-two-minute walk from Long Beach and about 2-3 mins walk to the main road.
Restaurants, pubs, and stores are all nearby.
The bedroom features a king-size bed, while the living space has a couch bed, suitable for kids 2-10 years old, and an additional baby crib. The modern kitchen has all of the required appliances.
The living room has a flat-screen TV with a DVD player, a CD player, and a radio.
The modern kitchen has a microwave, fridge/freezer, stove, toaster, coffee maker, etc. A flat-screen TV, DVD player, google chrome cast, CD player, and radio can also be found here.
There is an AC in both the living room and bedroom. A large nice terrace with a cooling ceiling fan and plenty of seating overlooking the pool is perfect for relaxing.
There is free parking and wireless internet access.
Address: Malee Beach Area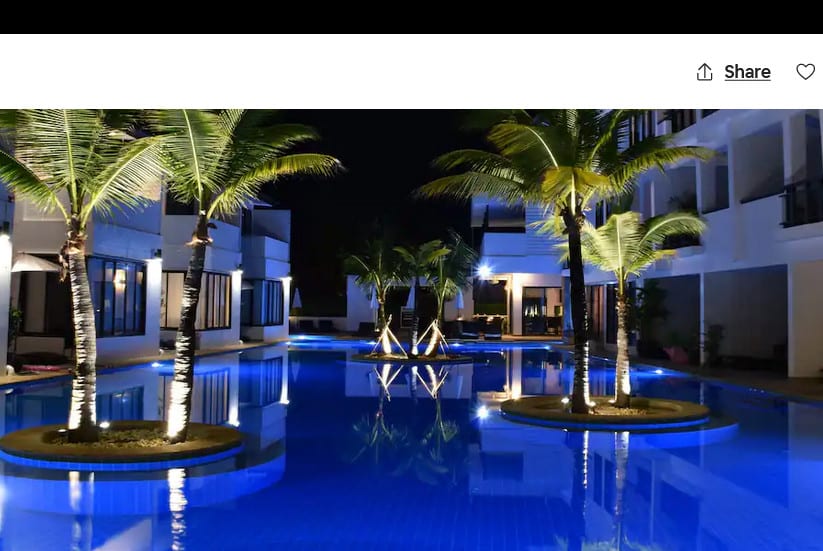 4. Bubu Lanta Hostel & Bar
The hostel is situated on Long Beach in Ko Lanta, near Phra Ae Village and just a few feet from the beach.
This property is SHA certified. (certification for enterprises that meet the fundamental hygiene and health safety criteria for their products and services in compliance with national measures to prevent the spread of the Coronavirus Disease 2019)
It has accommodations with a garden, free private parking, a shared lounge, a restaurant, and a bar. The property also features an ATM.
The dormitory rooms have three sets of bunk beds that can sleep up to six people. All guest rooms at the hostel come with a seating area.
The rooms have a shared bathroom, a safety deposit box, and free wifi, while selected rooms also feature a patio, and some have mountain views.
All rooms at Bubu Lanta Hostel - SHA Certified have air conditioning and a closet.
The facility offers bike and car rentals, and the surrounding area is famous for hiking and cycling.
Saladan School is 3.5 kilometers from Bubu Lanta Hostel, while Police Station is 3.7 kilometers away.
Krabi International Airport is 75.6 kilometers away, and the hostel provides a chargeable airport shuttle service.
Address: 351 Moo 3, Saladan, Ko Lanta, Krabi 81150, Thailand
Phone: +66 93 792 4317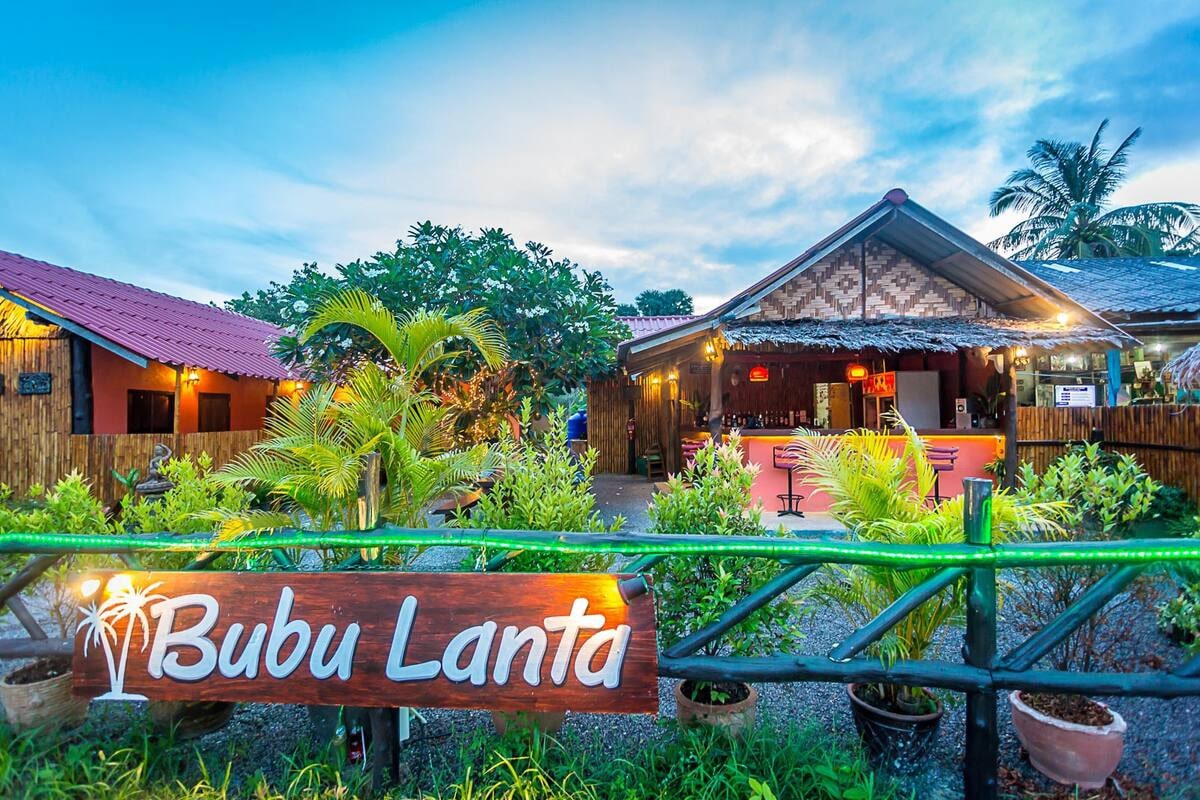 5. Home no.9
Home No.9 is a modest house on the Thai island of Krabi. It is situated about 50 meters from the main road in Klongnin Beach and is simply a 5-minute walk from the beach.
You will find a quiet atmosphere amid nature if you stay here.
The pleasant breeze, the birds chirping at night, the cool weather, crickets, frog sounds, and cries will make you feel very close to nature.
It reminds us of the ambiance of the fields, and it is hushed at night. Their housing styles will vary, but the facilities will be the same.
Every residence has a canal with a palm garden and a wooden bridge for entertainment.
The hotel is close to restaurants, beaches, and the Lotus Express. You can walk, bike, or ride a motorcycle.
They have two wooden balconies that extend to the canal. You can sit, read books, play yoga, and bring food or snacks to sit and eat. There is space for parking and motorbikes.
Address: 151 Koh Lanta Yai, Ko Lanta District, Krabi 81150, Thailand
Phone: +66 95 419 4205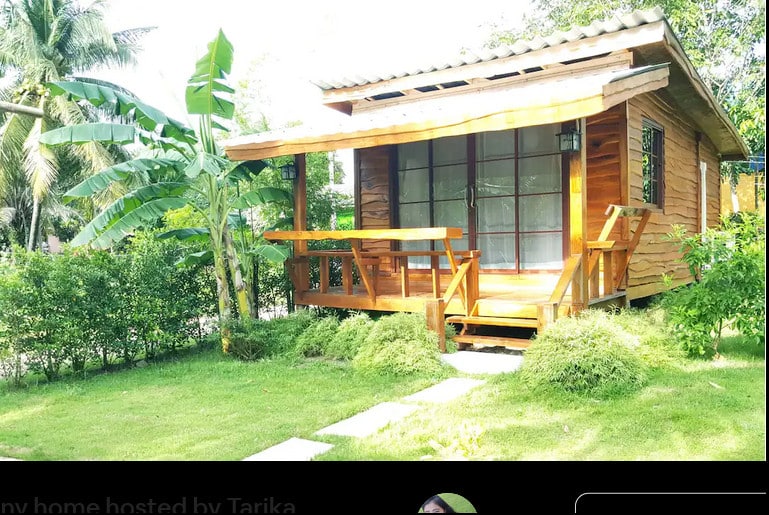 6. Wooda House
It is undoubtedly one of the most magnificent and one-of-a-kind houses in Koh Lanta Old Town's genuine fishermen's neighborhood.
This is the place to stay if you want an authentic local experience while being stylish and comfortable.
The house has a total living area of 108 m2 and a deck area of 114 m2 on the outside, distributed over two storeys. It can accommodate up to 6 people, with two in each of the two bedrooms and two in the living room.
The layered wooden walls, shuttered windows, traditional Thai sliding doors, tree trunks as supporting pillars, and branches as design components of furniture and railings are just a few of the house's unique features.
You will be taken aback by the beauty and mood of the property, as well as the breathtaking view.
The living room has two large glass sliding doors leading to a large relaxing deck on the water with a wonderful ocean view, giant trees in the water, and numerous islands in front of our house.
There is a modest bathroom on this floor with a toilet and a shower.
The master bedroom is a real treat. It is spacious, cool, and cozy.
But most importantly, it boasts a 6-meter-long sliding glass door that, either open or closed, will offer you an amazing view of the ocean from the comfort of your bed.
The sliding doors open up to yet another private deck where you could swing on your hammock, read your book, or do yoga in the early morning hours when the sky fills up with shades of gold and red.
Address: 23/4 Moo 1, Koh Lanta Yai, Koh Lanta, Krabi 81150, Thailand
Phone: +66 86 843 6204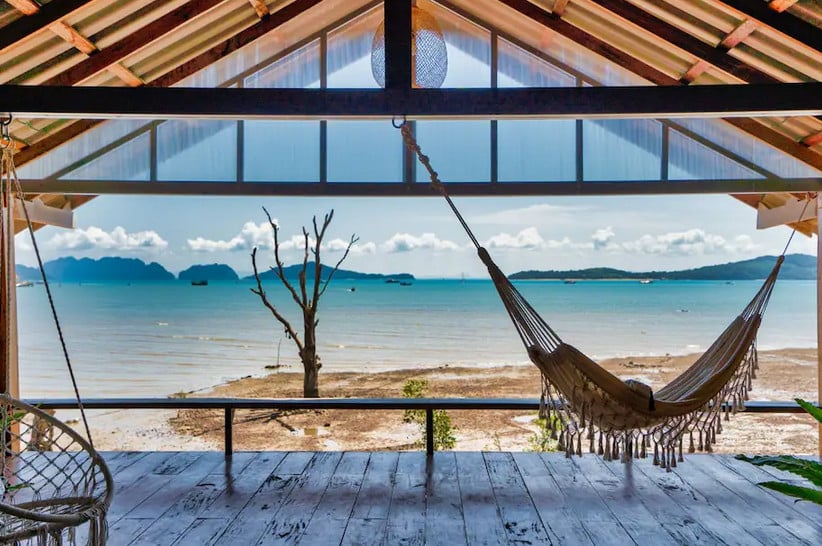 7. Studio Apartment with Pool Access
The beautiful studio apartment is located five minutes from Long Beach and two minutes from restaurants and groceries.
The living room has a 32-inch TV with English satellite channels and a 13-inch laptop computer.
The property also offers a king or queen-sized bed and a small kitchenette.
The apartment includes two balconies, one with mountain views and the other with a view of a banana tree plantation nearby.
During the off-season, guests have access to a swimming pool. Guests can enjoy free Wi-Fi and parking.
This compact and completely equipped studio apartment comes with a work desk, an office chair, and air conditioning throughout.
The bathroom is spacious and contains a rain shower as well as a regular shower with high pressure and hot water.
Along with the wash basin, there are spacious storage cabinets and electrical connections.
The swimming pool here is a zero-edge saltwater pool with a built-in pool bar and lounge chairs next to it. It also has a kids' section, a shallow section & a deep part.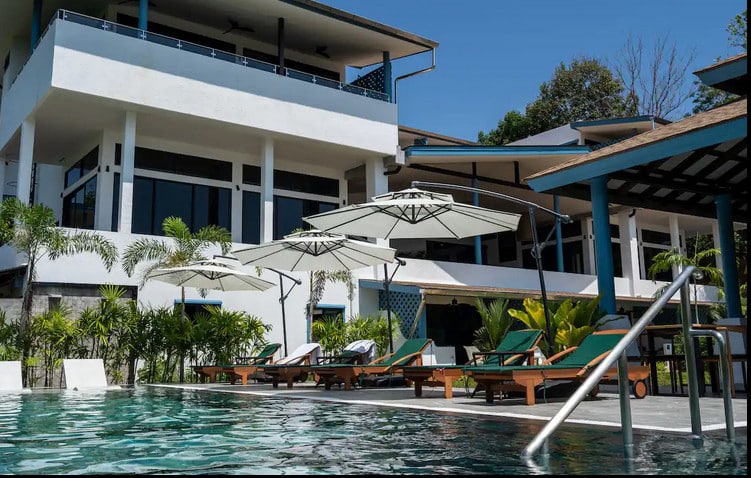 8. Rustic Chic Waterfront Home with Sunrise View
Chaba House is a traditional Thai-style fisherman's residence built on stilts above the sea in Koh Lanta's Old Town's picturesque fishing community.
It features uneven floorboards, tin walls, and open-air exposure to the elements, which is rustic and raw.
The residence, which was recently repaired and remodeled, is composed of recyclable materials such as bamboo, tin, and wood.
With its bohemian style, this unusual open-air home with modern comforts combines old and new.
The Bamboo Room is an open-air bedroom and bathroom with a view of the sea and a queen bed.
It is located upstairs, and the stairs to get there are somewhat steep. Therefore, this room is not ideal for the elderly, little children, or those who are in poor health.
The Sabai Space, a living/hang-out area with a hammock and another complete bathroom, is located downstairs.
After passing through the freshly constructed outdoor kitchen, you'll arrive at the main space, The Seashell Suite, a huge bedroom with a king-size bed, dressing area, full bathroom, and panoramic glass doors open to an extended deck overlooking the ocean.
Most parts of the house are open-air and abide by the theme of sustainability. There is no A/C. There are fans in the bedrooms and a cool sea breeze that provides natural cooling.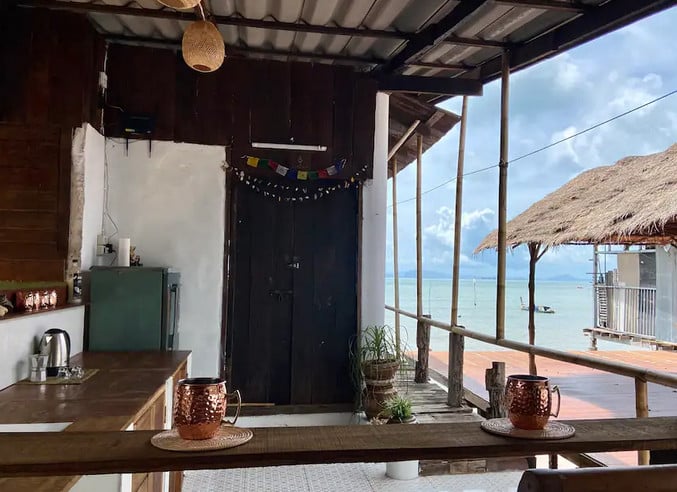 9. Lom La Lanta- Private Room + A/C
It is a small guesthouse conveniently located in the heart of Koh Lanta, at the end of Long Beach (Pra Ae), and only a 5-minute walk to the beach.
The rooms are huge, spacious, and spotless. The entire property is very well air-conditioned.
The owner, Sada, is very courteous and will help you book any day trip or transport you need. You can also rent a bike to travel and explore the island.
There is a pool across the road you can use. You just need to buy some drinks. There is a good yoga studio called Lanta Yoga, a few minutes' walk away, that you must definitely check out.
It is among the best yoga studios in Koh Lanta that both residents and tourists love.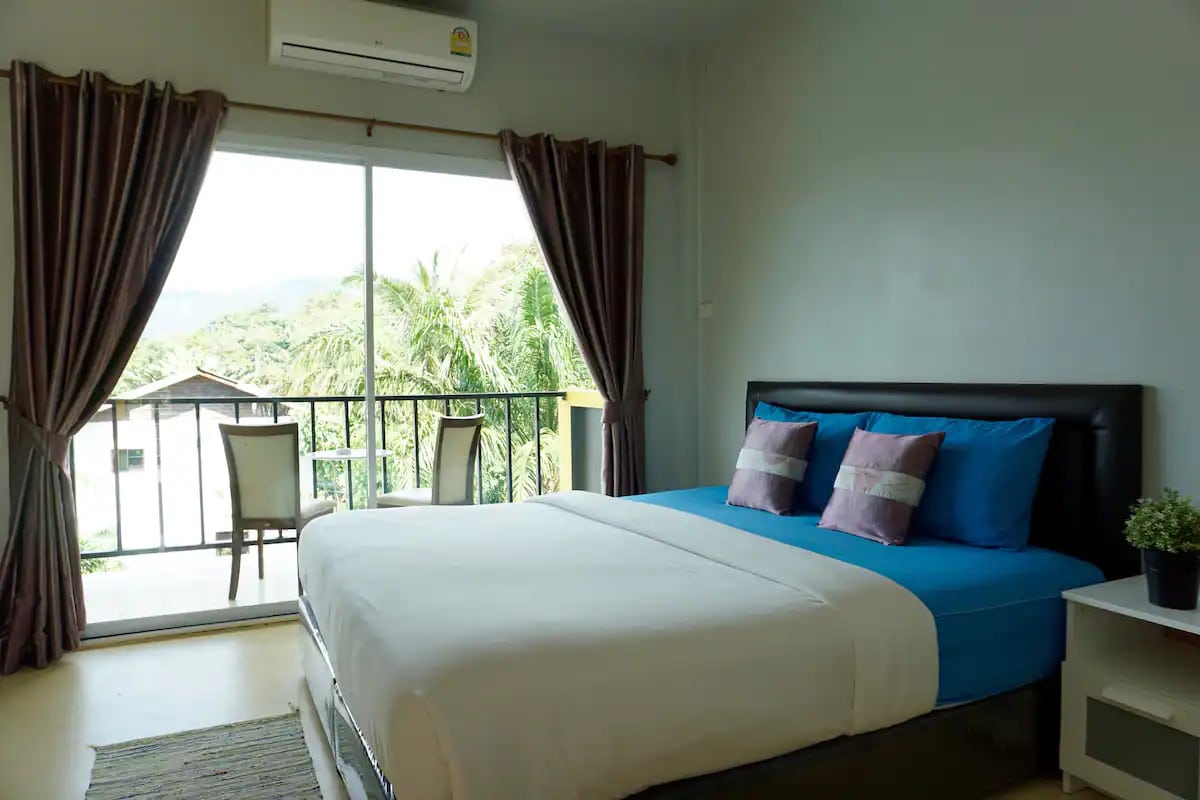 10. Cozy Villa Cottage Close to Sea
This accommodation is ideally located 80 meters from South Long Beach and 150m from Pra Ae village.
The private cottage has two bedrooms and one bathroom. There is a big swimming pool that is shared.
It is only a few meters from the sea. It is rocky there, so you have to walk a little further along the beach to swim. A scooter rental is also close if you decide to explore and enjoy activities on the land.
There is a 7-eleven and some restaurants nearby.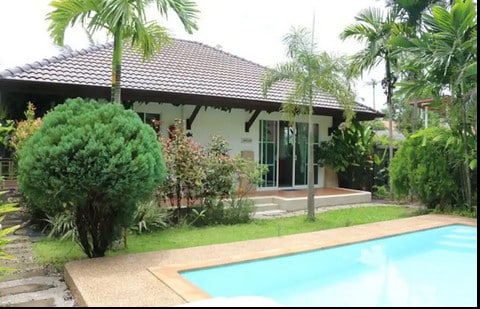 11. Mango Houses - Seafront Suite One
This property can accommodate a maximum of 3 to 4 persons. It has a private seafront deck with mats for relaxing, hammocks, and outdoor furniture.
The deck offers fantastic, uninterrupted views over the Andaman Sea and nearby islands.
Inside consist of a fully equipped kitchen, fridge, living space, breakfast bar, western-style bathroom, and bedroom with one double and one single bed.
There is free high-speed fiber optic WiFi internet throughout the property. This unique Sea Villa is made completely from hardwood and has plenty of charm.
Guests can enjoy the full villa with both decks- one large seafront terrace and one smaller side deck.
It is right over the water, and you can see it beneath you through the cracks in the floorboards.
Thus, you have the ocean sounds all night long, which can be very cool but also difficult if you have trouble sleeping in a loud environment.
It is very windy so it will add a lot of noise. Additionally, there is no a/c, so be aware of that.
The place is decorated with a lot of care, and very cool art is on the walls.
Overall it is a unique and fun experience, but it may not be for some. Also, the deck is rickety and broken in some places, so probably not the best for young kids.
12. Fresh House Old Town Room
This house is the perfect accommodation for two people. It is a traditional wooden house with sea views in Old Town Lanta.
There is a shared kitchenette and a common area where an authentic village breakfast is served every morning.
There is free Wi-Fi and air-conditioning throughout the property. There is also a tv with standard cable and satellite facility so that you can sit back and relax on days when you don't go out.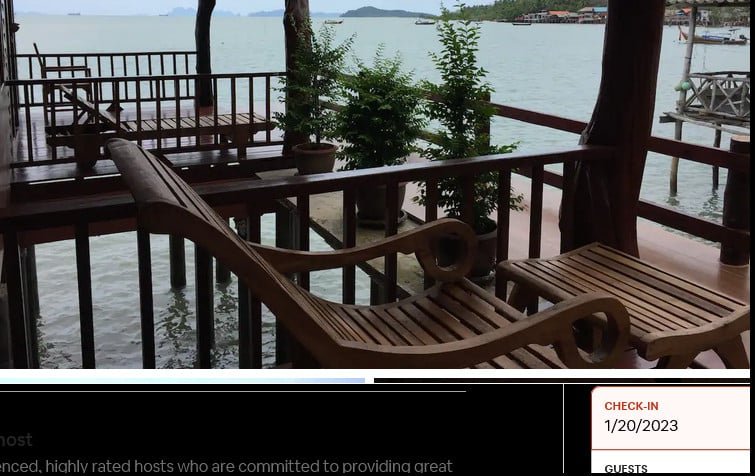 Wrapping Up
Koh Lanta is a beautiful island with many options for Airbnb rentals. Whether you're looking for a luxurious villa or hostel for backpackers, there's something for everyone.
Overall, Koh Lanta is an excellent destination for a relaxing beach vacation and the perfect place to book an Airbnb.