The landscape of yoga is not as great in Koh Lipe as it is in the other cities of Thailand.
If you're looking to practice yoga while enjoying the beautiful scenery of Koh Lipe, there are several Yoga Studios in Koh Lipe to choose from!
2 Yoga Studios in Koh Lipe – 2023 Review
1. Keririta's Yoga
Keririta's Yoga Studio offers individual attention in a spacious yet personal yoga class in Koh Lipe. It features Koh Lipe's most experienced yoga teachers who can give you quality lessons.
Some of the teachers at Keririta have been teaching for more than 12 years in Thailand.
The best part about Keririta is that you get the trainer's undivided attention, which is important to ensure you get the basics clear and make a strong foundation.
The maximum strength of a class is six members. The Yoga facility is spotlessly clean, with
mats, blocks, and straps & the studio is regularly sterilized after each use.
You get yoga mats, a bottle, and a towel at the center, so you need not carry yours. The class is Ashtanga vinyasa yoga based & suitable for all levels.
The course begins with several rounds of sun salutations to get you warmed up before you start the standing postures, balancing postures & seated postures before finishing with a short meditation & deep relaxation.
The classes can be booked online. You can cancel up to 24 hours before the experience for a full refund.
Address: 173 M.7, Koh Sarai, Mueang | Satun Koh Lipe, Thailand Ko Lipe Ko Lipe, Satun 91000, Thailand
Phone: +66 87 622 5938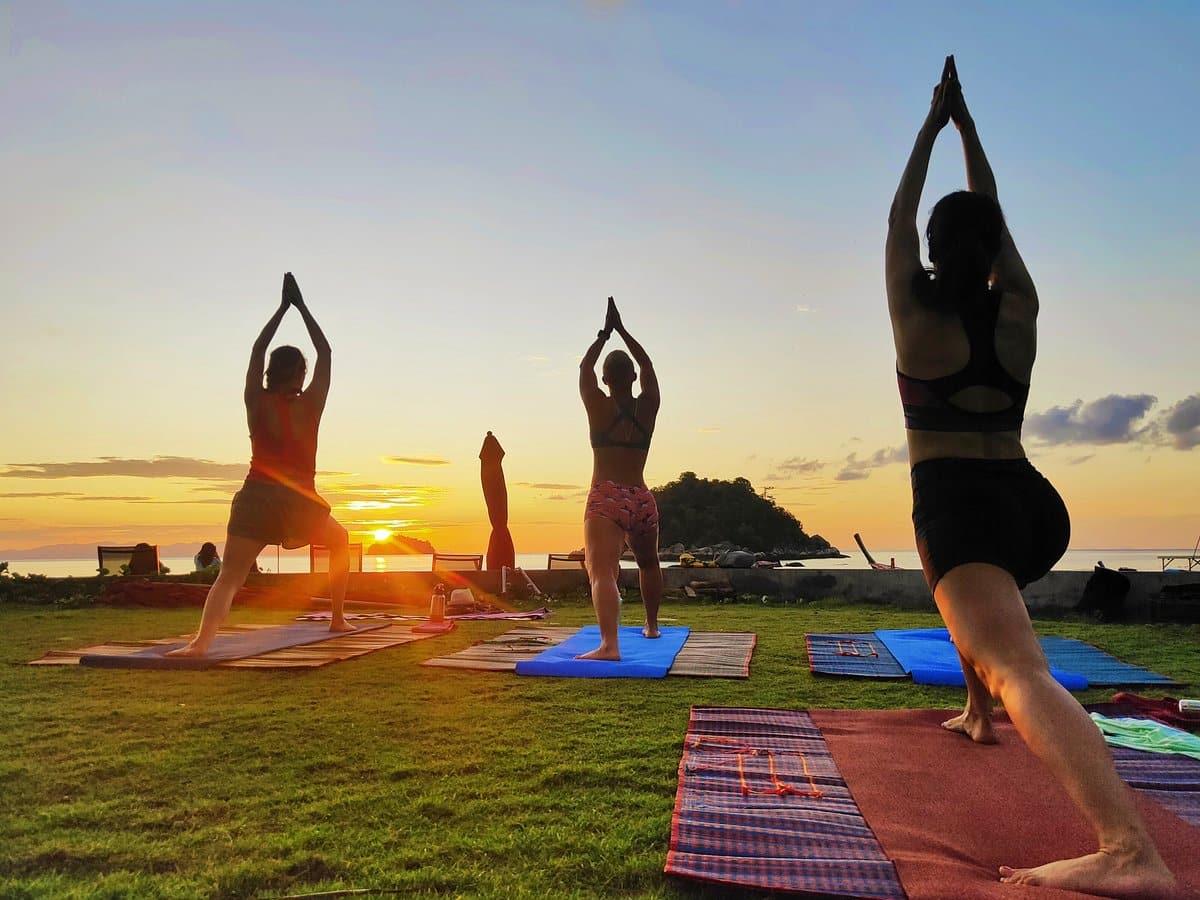 2. Castaway Yoga
Yoga Classes at Castaway Yoga are easygoing and relaxed and are held every day near the beach under cover with fans if it is too hot.
The sessions range in size from 2 to 12 guests, and in high season, it is worth pre-booking as space is limited.
Usually, their resident instructors practice Hatha yoga. The classes explore basic poses, breathwork, and alignment to promote flexibility and balance.
It is a slow-paced class, great for beginners, with enough variety for all levels of yoga.
At the first-timer or beginner level, the students are introduced to Hatha Flow, Vinyasa Flow, or sun salutation/Surya namaskar, focusing on basic asanas with proper adjustment/alignment.
In the Mid-level class, Vinyasa Power Flow or Hatha Power Flow are taught that focus on advanced Asanas and safety & Alignment
The Price for one hour class is 1,000thb per person. If you opt for a class outside castaway, the fee is 1,500thb per person.
Address: Sunrise Beach, Koh Lipe, Koh Sarai, Koh Lipe, Satun 91000, Thailand
Phone: +66 83 138 7472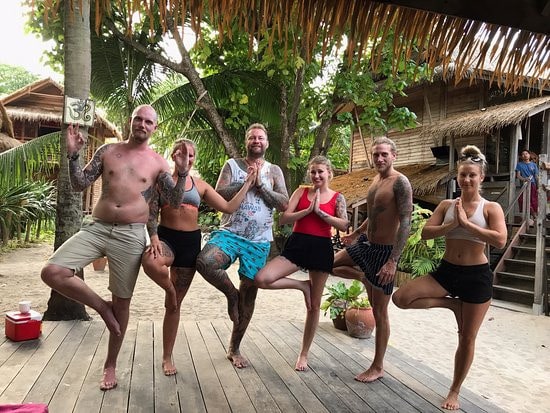 Final Words
Yoga is not only a centuries-old spiritual discipline; it also has the power to relieve all of your stresses. The "art of living" is a full mind-body workout focusing on breathing methods, not only calorie burning and muscle conditioning.
It has several advantages, including better posture, good blood flow, and a wonderful sense of achievement when you perfect the posture you've been working on for months. We all need to find some inner serenity, especially with our office jobs and never-ending hustles.
You can also check out these amazing massage spas for a truly rejuvenating experience.