The beach life on the island paradise known as Koh Lipe is pretty damn good, especially snorkeling, so it will be hard to drag yourself away from its tranquil sands.
Over 30 islands and numerous reefs surround Koh Lipe, all of which are nearby and very easily accessible. You won't find as many snorkeling locations in such fantastic conditions, teeming with rich marine life, anywhere else in SouthEast Asia.
Snorkeling around the inner islands can take up a full day, and the outer islands can take another day.
To travel anywhere on the island, you can either hire a private long-tail boat or sign up for one of the many scheduled trips offered.
With the exception of the islands you visit, there are just two main snorkeling day trips you can go on. One will often concentrate on the inner islands and the other on the outer islands.
Irrespective of whichever tour you take, lunch and snorkeling gear is included. The cost per person is around 500 and 700 baht.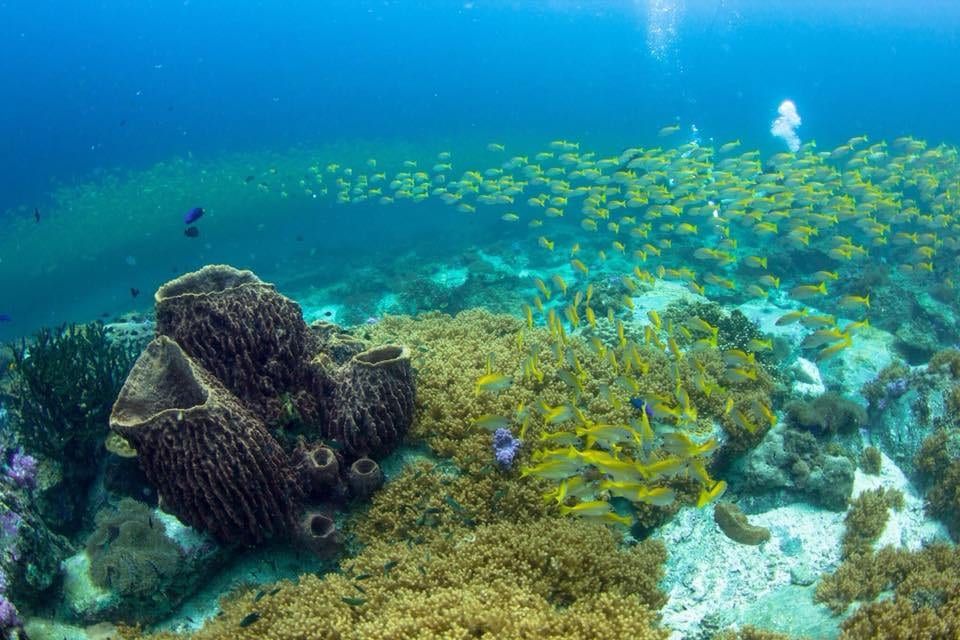 Best Places to Go Snorkeling in Koh Lipe
The nicest sights might be found while sailing to the nearby islands.
Sunrise Beach
Koh Kra (in front of the school), and Koh Usen, two tiny islands right off Sunrise Beach, offer excellent snorkeling in front of the idyllic resort.
Sunrise Beach is shallow up until the tiny islands, at which point there is a significant drop-off.
You can see a wide diversity of marine life because the two tiny islands are surrounded by a deeper sea.
On Sunrise Beach, snorkeling is generally excellent everywhere.
The far north edge of Sunrise Beach will be the greatest location for snorkeling at low tide, in front of Mountain Resort.
Even at low tide, you can discover excellent snorkeling in this area because the water never becomes too shallow.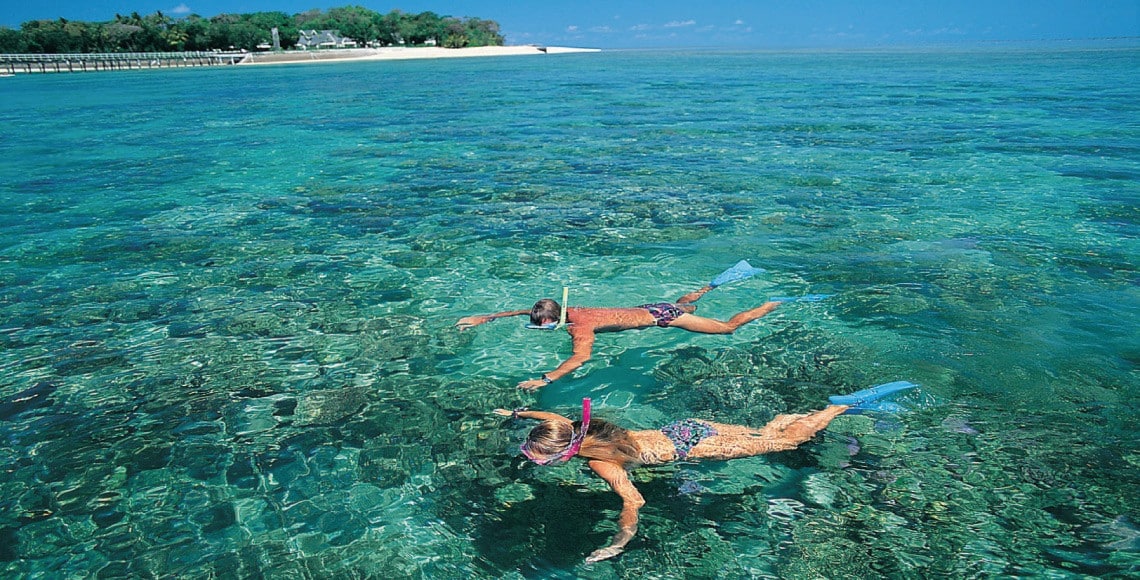 Jabang
Underwater seamount Jabang is covered in vibrant soft corals.
The corals lie 10 meters below the surface, and the water is super clear. By their predominant red and pink hues, you may be reminded of numerous budding rhododendron trees.
You will be able to spot a few schools of stripy yellow fish near the surface getting very close.
Sunset Beach
On Koh Lipe, Sunset Beach is not well renowned for being the best swimming beach, but it provides excellent snorkeling.
When looking at Sunset Beach from the water's edge, the beach abruptly transforms into a sheer cliff, where you can experience an amazing snorkeling experience.
The coral is fairly shallow and begins just off the shore, so high tide is the ideal time to visit. Additionally, since you might come across currents in this location, it is advised to wear fins.
Hin Ngam
Hin Ngam is much better for snorkeling as the colorful corals here are much closer to the surface and are much more varied than in Jabang.
The visibility is super clear. There are many different types of fish, including cute little clownfish famously known as Nemos.
After you snorkel off the boat, continue around the island and pull up to shore to get out and explore. Hin Ngam is unique because it is entirely covered in polished black stones.
It is quite small, but you can walk around and stretch your legs before floating in the shallows, surrounded by small fishes.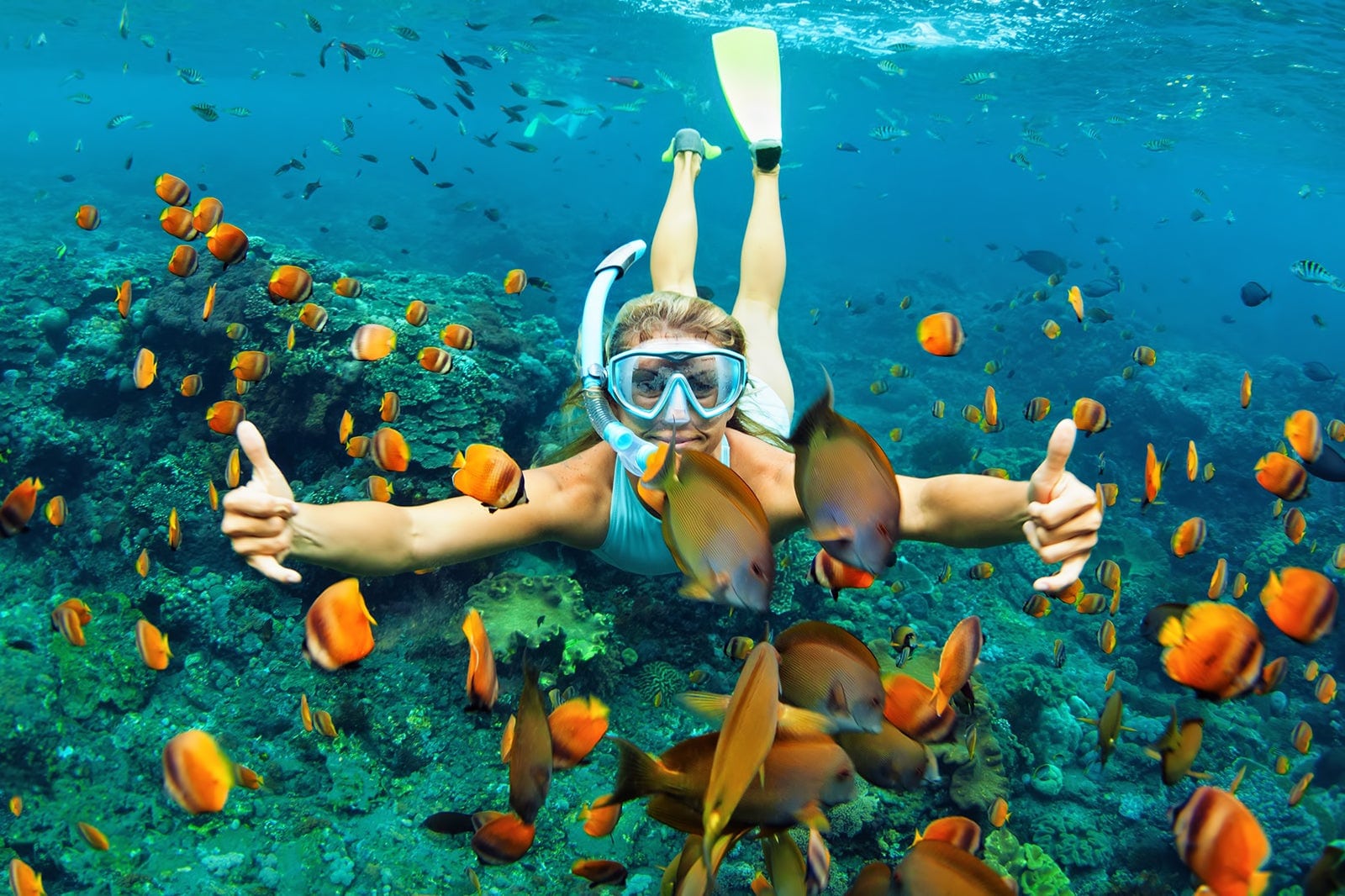 Pattaya Beach
On Pattaya Beach, the best snorkeling can be experienced at either end of the beach.
More stony terrain can be found here. The stony terrain provides better living conditions for the coral.
Zanom Beach is a small beach that can be reached by leaving Pattaya Beach's northernmost point, in front of Site Resort, and following the rocky shore on your right.
Along the beach just here, you can discover some incredible snorkeling. You can snorkel well in the middle of Pattaya Beach, but you have to venture very far out.
When snorkeling on Pattaya Beach, take caution around the boats. It may get rather crowded on the bay when ferries arrive and depart.
Koh Yang
Coral reef dives are available off Koh Yang's East and West coasts.
It has a stunning hard coral reef in the shallows and enormous rocks covered in amazing soft corals at depth, teeming with marine life.
Koh Yang does not have coral as varied or colorful as Hin Ngam, but it is still amazing.
You can enjoy swimming to shore onto a small, white sand beach. You can peacefully sit in the warm shallows soaking in the beauty.
The deepest point at Koh Yang is 24 meters. Moray eels, lionfish, parrotfish, angelfish, wrasses, scorpion fish, Moorish idols, butterflyfish, groupers, lizardfish, and many other species are among those you can find.
The water here is astonishingly pure, made even clearer by the presence of a white sand bottom.
The entire day can be spent here.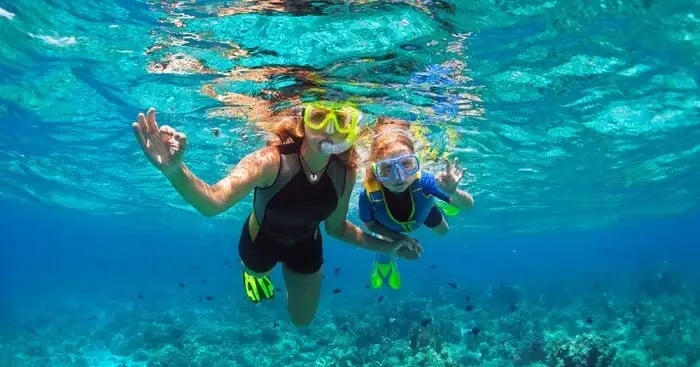 Koh Adang
Koh Adang is a true paradise island that can be found close to Koh Lipe in the Tarutao Marine National Park. It is the second largest island in the area, measuring roughly 6 kilometers long and 5 kilometers wide.
It is still incredibly pristine because it is a part of this wildlife reserve, making it a perfect snorkeling location.
The island's scenery is characterized by its thick vegetation, private and hidden beaches, waterfalls, and tall mountains.
Here at Koh Adang, you can find intact reefs where you can admire the colorful underwater world of this dream island.
You will find an excellent sport right at the ranger station, in the area around Laem Son Beach.
You can hire your snorkel and other gear from the ranger station for just 50 THB per person daily. The gear available here isn't the best quality, but they get the job done.
Clownfish, puffer fish, groupers, and barracuda, to mention a few, can be seen darting in and out of anemones.
How to Plan Your Koh Lipe Snorkeling Trip
Booking Your Koh Lipe Snorkeling Trip in Advance
You will find numerous tour companies in Koh Lipe, and they all primarily provide more or less the same snorkeling excursions.
You can assess which offers you the greatest price by checking them out the day before you want to travel.
You can opt for the Jabang - Hin Ngam - Koh Yang - Koh Adang afternoon snorkeling cruise with bioluminescent plankton spotting at the end.
The easiest way to reach Koh Lipe is to fly to Hat Yai from Bangkok or other locations. From Hat Yai; you can then take a bus and ferry to Koh Lipe.
Ferries connect Koh Lipe with Koh Lanta, and buses and ferries connect Krabi with Koh Lipe.
For a more detailed guide, you can refer to this comprehensive blog on how to get to Koh Lipe from different parts of Thailand.
Wrapping Up
In conclusion, snorkeling in Koh Lipe is an experience that should not be missed by any lover of nature and adventure.
With its crystal clear waters, stunning coral reefs, and an abundance of marine life, Koh Lipe offers a snorkeling experience that is unparalleled.
Whether you are a beginner or an experienced snorkeler, Koh Lipe has something to offer for everyone.
So pack your bags, grab your snorkel gear, and head to Koh Lipe for an unforgettable snorkeling adventure that will leave you in awe of the beauty of the underwater world.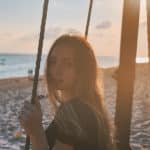 Noah Zaidi is an ardent traveler who has been documenting her Thailand exploration through Thailand Nomads. Her aim is to inform and educate people around the world about the must-visit places in Thailand.