Located close to the turquoise waters of the Andaman Sea, the enchanting island of Koh Lipe has gained fame not only for its pristine beaches and vibrant marine life but also for its unique and unexpected allure: its cannabis culture.
As travelers seek tranquil escapes in this Thai paradise, they've discovered a burgeoning cannabis scene that adds an intriguing layer to their island experience.
In this blog, we will uncover the best cannabis shops in Koh Lipe, where you can explore an array of top-quality products in an idyllic tropical setting.
1. PrikPot
Experience a fresh approach to savoring high-quality cannabis with PrikPot, a premier online cannabis emporium. They bring the finest cannabis products to your doorstep, eliminating the need for a trip.
PrikPot places a profound emphasis on your wellness, curating a diverse range of offerings tailored to address sleep and pain-related concerns. Their unwavering commitment to purity and safety ensures that their cannabis products remain free from harmful chemicals.
Their user-friendly website, coupled with expert guidance, assists you in selecting the ideal product to suit your needs.
At PrikPot, it's all about celebrating natural goodness. Their dedication to purity means no harmful chemicals—just unadulterated cannabis. It's time to step into a world of top-quality cannabis with PrikPot.
What's more, if you make a purchase now using my code "5OFF," you can enjoy an exclusive 5% discount. Don't miss out—act swiftly!
2. Mr Highkush Lipe
Mr. Highkush Lipe Weed Shop in Koh Lipe has exceptional expertise in cannabis cultivation and careful curing of strains that results in a potent and flavorful experience.
The shop boasts an impressive variety of strains, from classics to hybrids, accommodating the preferences of all cannabis enthusiasts. The staff is welcoming and helpful, creating a relaxed atmosphere enhanced by good music.
Newcomers are particularly welcomed, making it an inclusive destination for seasoned cannabis users and beginners. The shop has built a loyal community of customers who feel strongly connected to the place.
In addition to its quality products and friendly staff, Mr. Highkush Lipe Weed Shop is known for its multilingual and inclusive approach, with staff fluent in Spanish, German, and Polish.
This international appeal adds to the shop's charm, making it a favorite among travelers from around the world.
Overall, Mr. Highkush Lipe Weed Shop offers a top-notch cannabis shopping experience with a welcoming and community-oriented ambiance that keeps customers returning.

Address: 100 Walking St, Koh Tarutao, Mueang Satun District, Satun 91000, Thailand
Hours: 11am - 11:30 pm
Phone: +66 92 255 6656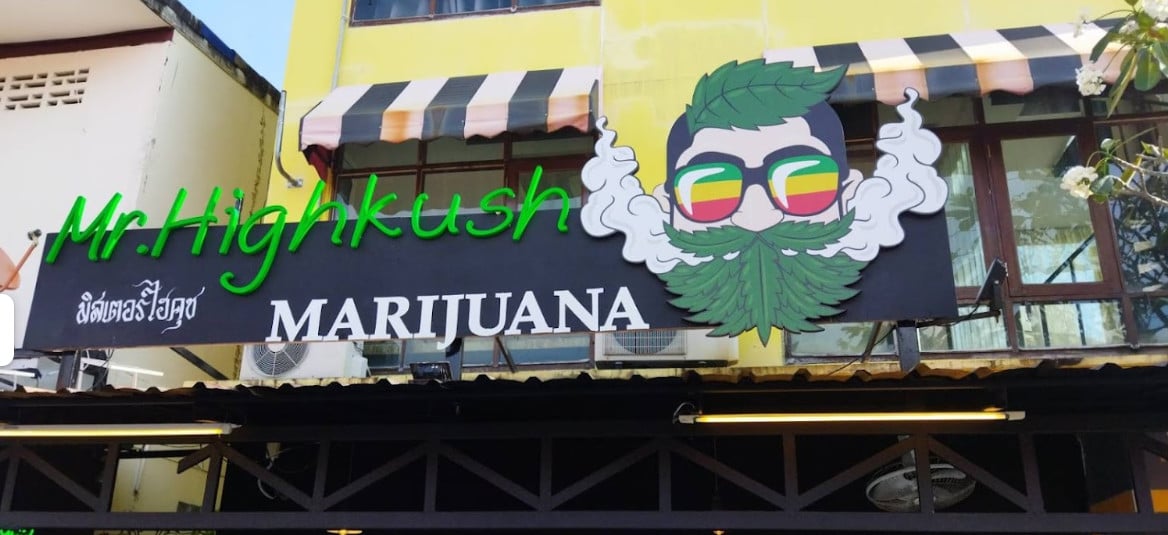 3. 420 Koh Lipe
420 Koh Lipe Weed Shop, nestled on the bustling Walking Street of Koh Lipe, offers a distinctive experience for visitors.
This dispensary accommodates a wide range of tastes, including OG strains, outdoor variations, northern strains, premium choices, and even complementary selections.
The staff members not only exude friendliness but also possess deep knowledge about the nuances of top-tier cannabis, ensuring that your visit is genuinely enlightening.
It's a snug haven for individuals who appreciate high-quality cannabis and seek a tranquil place to unwind.
Address: F8P4+R5G, Walking St, Ko Tarutao, Mueang Satun District, Satun 91000
Website: https://www.facebook.com/profile.php?id=100078428964398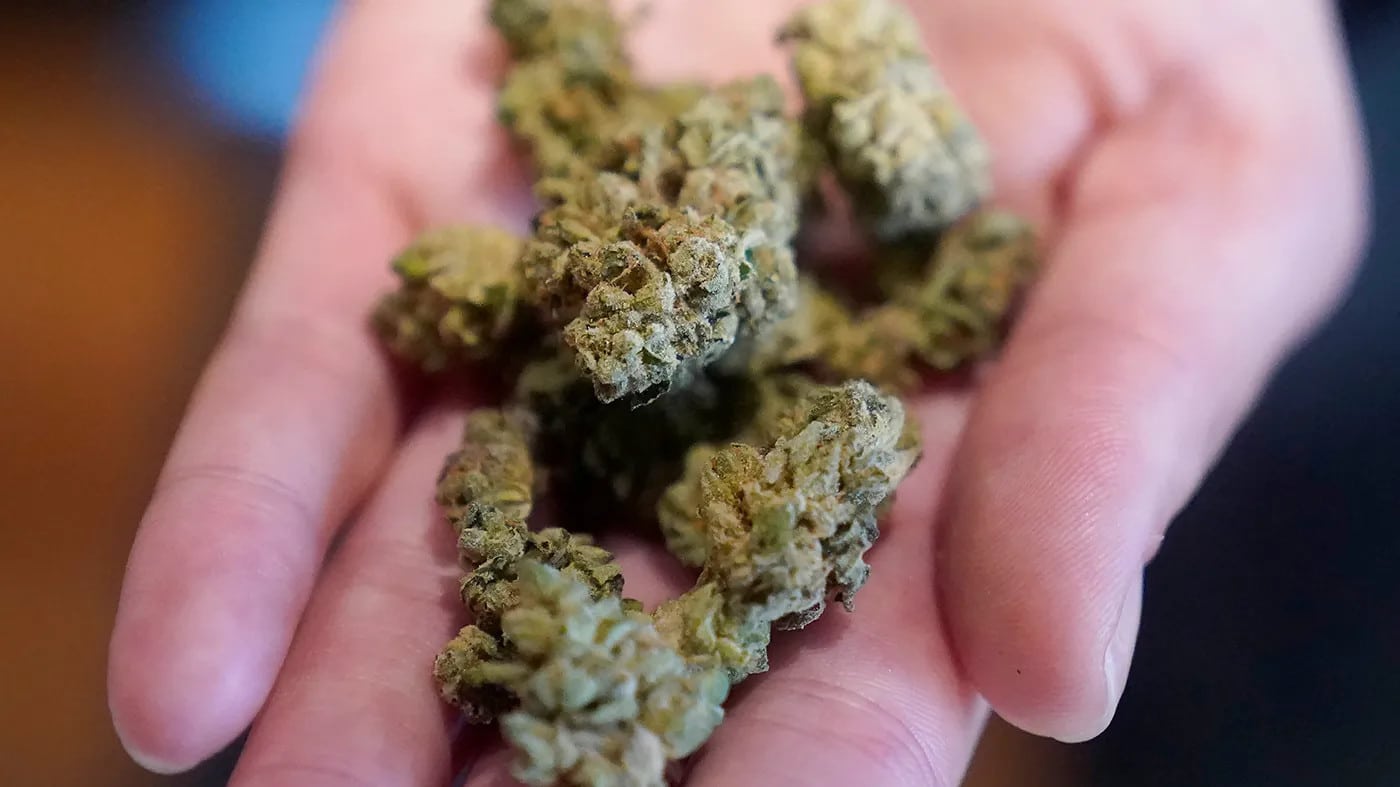 4. Sweed Dreams Coffee Shop
Sweet Dreams Coffee Shop is a cannabis haven known for its top-notch offerings and welcoming atmosphere on the island.
Visitors are all praise the high-quality cannabis available here, with specific strains like hash and Cherry Cosmo Ganja standing out as exceptional choices. The shop's commitment to offering premium products is a defining feature, leaving customers thoroughly impressed.
The ambiance at Sweet Dreams is incredible, with a friendly and welcoming vibe that radiates positivity. Visitors can expect to be treated exceptionally well, making their overall experience enjoyable and memorable.
For those who prioritize top-tier cannabis and a friendly, inviting environment, Sweet Dreams Coffee Shop is a popular cannabis destination worth exploring.
Address: Koh Lipe, Tambon Ko Tarutao, Amphoe Mueang Satun, Chang Wat Satun 91000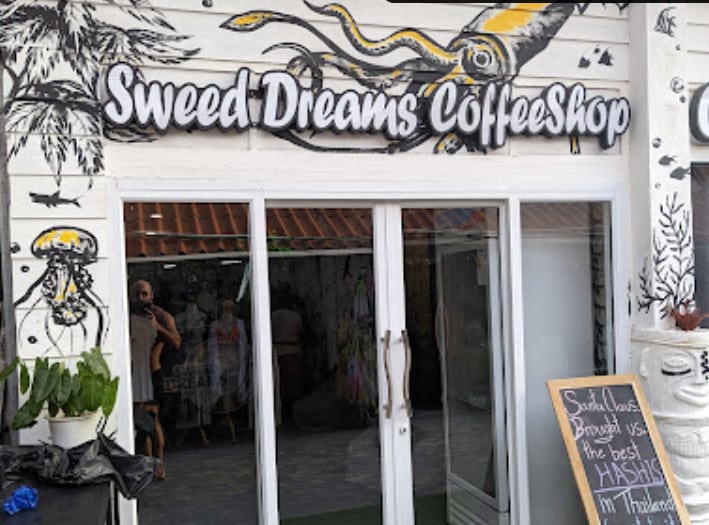 Final Comments
Koh Lipe's cannabis culture is a testament to the island's ability to embrace diverse interests and lifestyles, offering travelers a range of dispensaries that cater to their cannabis needs.
Beyond its cannabis culture, Koh Lipe boasts an array of enchanting attractions that make it a must-visit destination. Immerse yourself in the island's lively night markets, indulge in delectable Thai cuisine, and dive into a world of underwater wonders as you snorkel among colorful coral reefs.
Whether you're lounging on sun-kissed beaches, hiking through lush jungles, or enjoying the vibrant nightlife, Koh Lipe has something for every traveler. It's a place where the serene beauty of nature harmonizes with the island's distinctive cultural offerings.