The spas in Koh Lipe are available in a variety of price ranges, from cheap to expensive. The many spas provide various services, including aromatherapy, mud baths, and herbal body washes.
In this guide, you will learn Where To Go For a Good Massage in Koh Lipe so you can Experience pure bliss, and rejuvenation and know where skilled therapists and tranquil settings harmoniously combine to deliver the ultimate relaxation experience.
5 Where To Go For a Good Massage in Koh Lipe
1. Kamun Puh Massage
It is by far the best place to get massage and spa in Koh Lipe with the best reviews online. They offer both oils as well as traditional Thai massage.
It is owned and managed by two sisters- Dhani and Bahru.
The staff is very courteous, friendly, attentive, and skilled. If you have stiffness or any prolonged pain, this is a highly recommended place for you.
Address: Ko Tarutao, Ko Lipe, Satun 91000, Thailand
Phone: +66 62 669 4759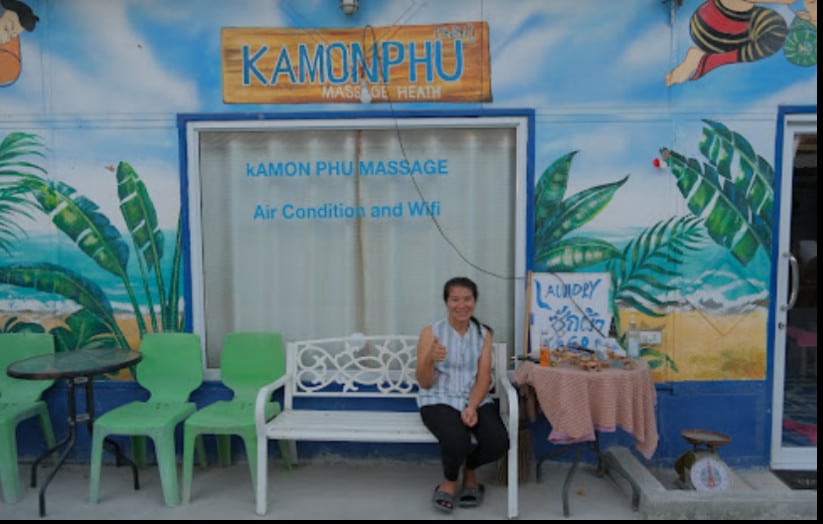 2. Sita Beach Resort
Located on Pattaya Beach, Sita Beach Resort & Spa provides a tranquil setting, an infinity edge pool with ocean views, and opulent spa services.
The staff at the spa is very professional and will make you feel welcomed and valued.
There are various massage therapies available here.
The ambience of the spa has a premium touch which is perfect for a rejuvenating and relaxing massage session.
The services and treatment packages offered here are very overwhelming.
Address: 149 Moo 7 Koh Lipe Subdistrict Mueang Satun District, Satun 91000, Thailand
Phone: +66 74 750 816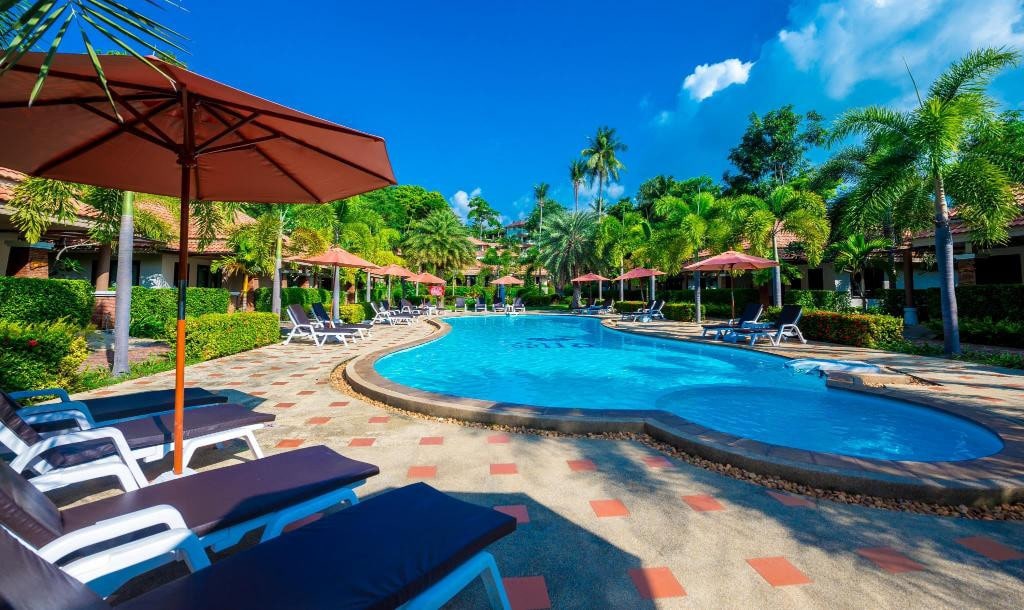 3. Bundhaya Villas
Located in the Bundhaya Villas, it is a state-of-the-art best spa service in Koh Lipe.
The use of organic plant ingredients and traditional techniques in an idyllic setting sets it apart from its competitors.
There are secluded spaces to ensure complete privacy for each visitor.
In addition to nail care, facials, manicures, pedicures, and other beauty treatments, they also offer Thai massages, body detoxifying, and replenishing treatments.
Besides relaxing massages, there are saunas and spa baths available here that you can savor.
The parlor offers various spa and massage services in different packages. There is Wi-Fi accessibility.
The air-conditioned accommodations are made of wood and surrounded by lush tropical vegetation.
There is a gift shop and a business center at Resort Bundhaya. Thai, Chinese, and Western cuisine is served at Bundhaya's beachside restaurant.
Address: Ko Tarutao, Mueang Satun District, Satun 91000, Thailand
Phone: +66 89 451 4599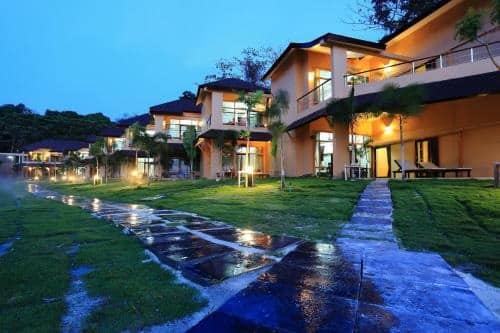 4. Soi Buri
It is another very popular massage parlor in Koh Lipe, famous for its skilled and dexterous staff.
You can avail yourself of rejuvenation therapies, relaxing massages, cleansing scrubs, and recovery programs.
The best part about Soi Buri is that all the services are very reasonably priced, so that budget doesn't become a hurdle for people who want to enjoy premium massage service in Koh Lipe.
Address: F8Q4+7X2, Ko Tarutao, Mueang Satun District, Satun 91000, Thailand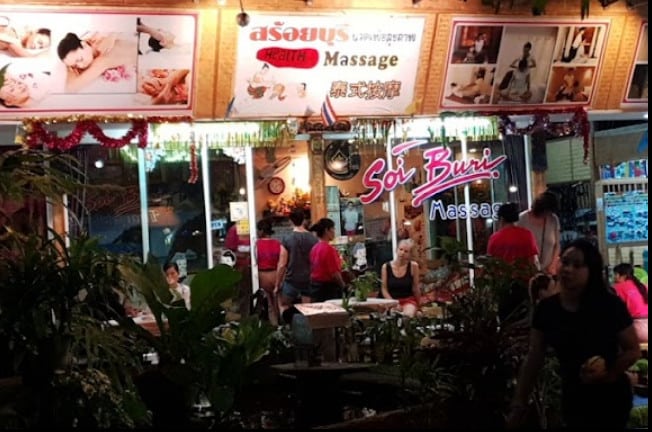 5. Castaway Resort Koh Lipe
The Spa at Castaway Resort Koh Lipe has a peculiar tropical vibe. It is situated along Sunrise Beach and has airy bungalows and free WiFi in the common spaces.
It features Thai architecture that is built using natural materials.
Indulge in a relaxing massage by the water's edge, go diving or snorkeling, or simply relax with a drink at the bar.
The treatment rooms are set in a luxurious setting that gives it a serene atmosphere, perfect for a relaxing spa experience.
Address: Koh Lipe Ko Lipe, Koh Sarai, Amphoe La-Ngu Satun 91110, Thailand
Phone: +66 83 138 7472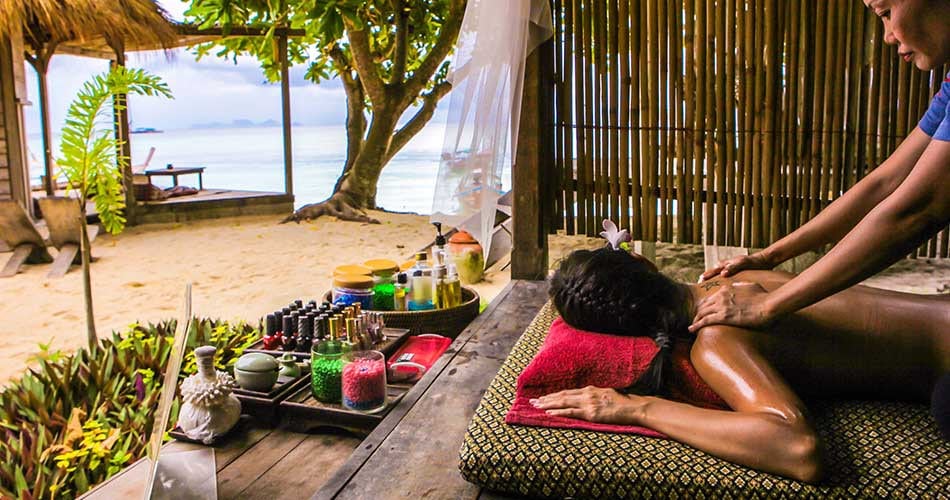 Wrapping Up
A trip to Koh Lipe is never complete without experiencing a traditional massage. Be sure to try out one of these spas in Koh Lipe, depending on your budget. Do let us know how you like them!
Besides you can also check out these wonderful yoga centers to have a relaxing experience.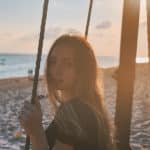 Noah Zaidi is an ardent traveler who has been documenting her Thailand exploration through Thailand Nomads. Her aim is to inform and educate people around the world about the must-visit places in Thailand.